This post contains affiliate links, which means I may receive a small commission, at no cost to you, if you make a purchase through a link.
**Due to COVID-19 and other world affairs, Education First is not currently hiring. Please check back in a few months if you're interested in making money teaching online. 
Are you a stay-at-home mom looking for a side job but not willing to put your kids in childcare? Or maybe you're a current or former teacher who is looking for additional work?
Teaching English online is a popular side hustle and there are several companies that hire online English teachers. If you've been doing research on making money teaching English online then you've probably heard of Education First.
**Due to COVID-19 and other world affairs, Education First is not currently hiring. Please check back in a few months if you're interested in making money teaching online. 
Education First is one of the more well-known companies who hire online English teachers, but being well-known doesn't necessary mean a company is legitimate.
It's important to do your research before you sign up or apply for any online job, so it's a good thing you've stumbled upon this Education First online teaching review.
I regularly review companies and various "make money online" opportunities, and as you can see from this review, if something doesn't pass the sniff test I'm not going to recommend it (I don't blow smoke up anyone's ass.)
I know what it's like to desperately want to find a way to make some extra money from home. I've been there.
Back in 2015/16, I got pregnant, lost my job and my husband got a transfer to another state. Going from dual-income, no kids to a single income family scared the crap out of me. And while I'm great at finding ways to save money, I really wanted to replace my income (or at least a portion of it.)
Despite having to wade through a crap-ton of scammy "biz ops" (aka business opportunities) I was eventually able to replace my full-time income.
Education First Online Teaching Review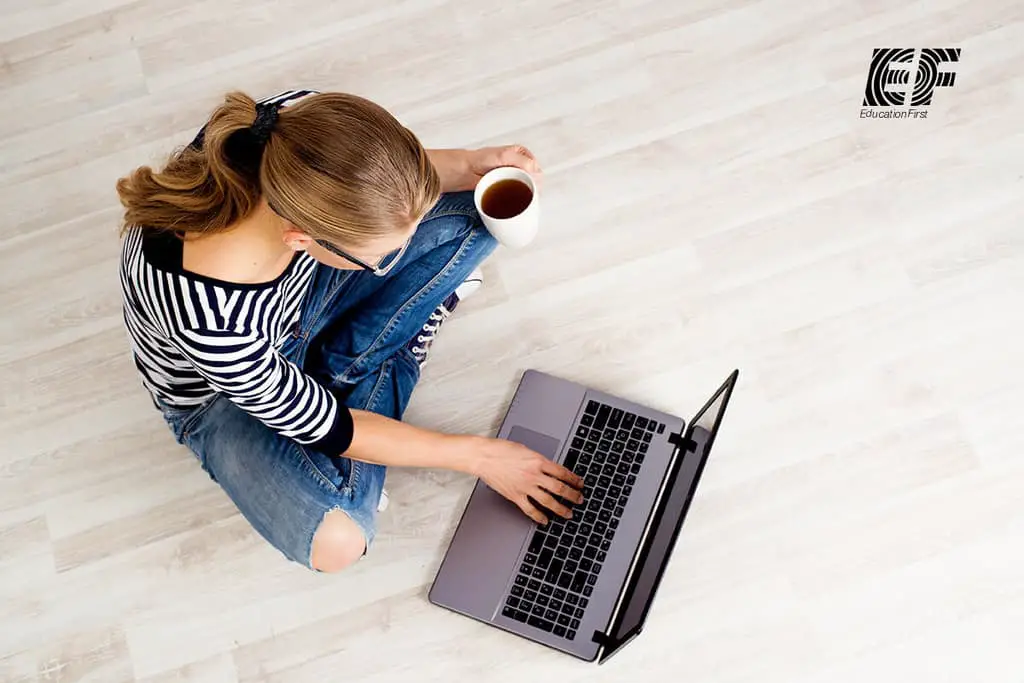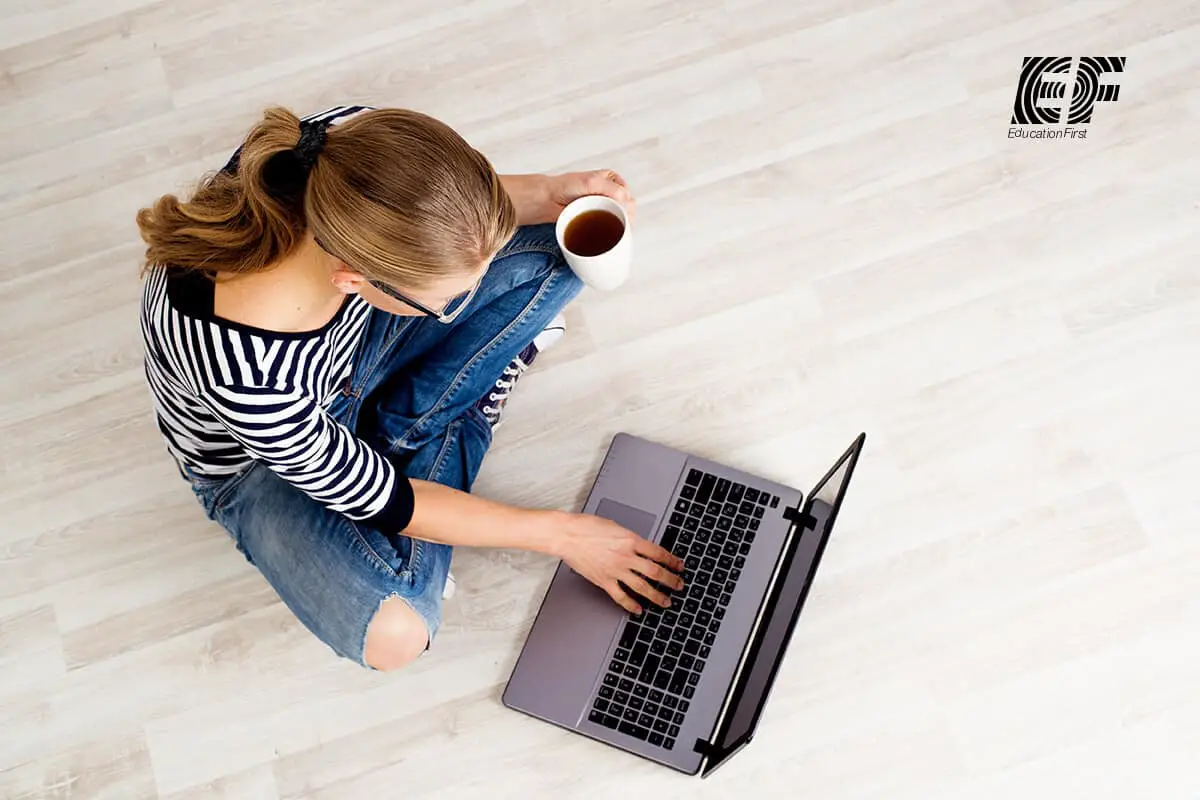 With that being said, let's take a look at Education First and determine whether it's a legitimate opportunity to make money online or just another scam to avoid.
What is Education First?
Education First was founded in 1965 in Sweden and is the world leader in online education. Education First's mission is to:
…combine language training with cultural exchange, academic achievement and educational travel to deliver courses and programs that transform dreams into international opportunities.
They do this through providing education travel opportunities, cultural exchange, academic study and of course, language learning.
Education First is the main company and EF Online is the branch that hires online English teachers.
Who Does EF Online Hire?
EF Online hires native English speakers from the USA and UK. Unfortunately, they don't hire citizens of other English speaking countries like Australia, New Zealand or South Africa.
What Are The Requirements to Get Hired by EF Online?
To get hired as an online English teacher with EF Online, you'll need to meet the following requirements:
Ability to connect with kids
Availability during lesson times for the China time zone (more information below)
Native English speaker with a Bachelor's degree in any field
40 hour TEFL certification (can be obtained at start of contract term)
Preferred, not required: experience in early childhood development, teaching, coaching or mentoring (life experience counts!)
Excellent cultural awareness, communication and motivational skills
Commitment to delivering a high level of student engagement satisfaction
Willing to submit an online background check (at no cost to you)
Access to a headset, personal computer and internet connection
What Are The Lesson Times for EF Online?
If you'd like to work as an English teacher for EF Online, it's important to note that you must be available during peak lesson times in China. The great thing is, China only has one time zone, and if you're in the EST time zone, the lessons are held in the early morning which means you could theoretically complete them before the kids wake up!
Peak hours are Monday through Friday class start-times from 6:00 to 8:30am NYT and Friday & Saturday
Evening classes with start-times from 9:00 to 10:30pm NYT.
Weekday classes start at 4:00am NYT and weekend
Nights starting Friday night at 9:00pm Eastern time to Saturday morning 9:00am and Saturday night 9:00pm to Sunday morning 9:00am.
How Much Does EF Online Pay Online English Teachers?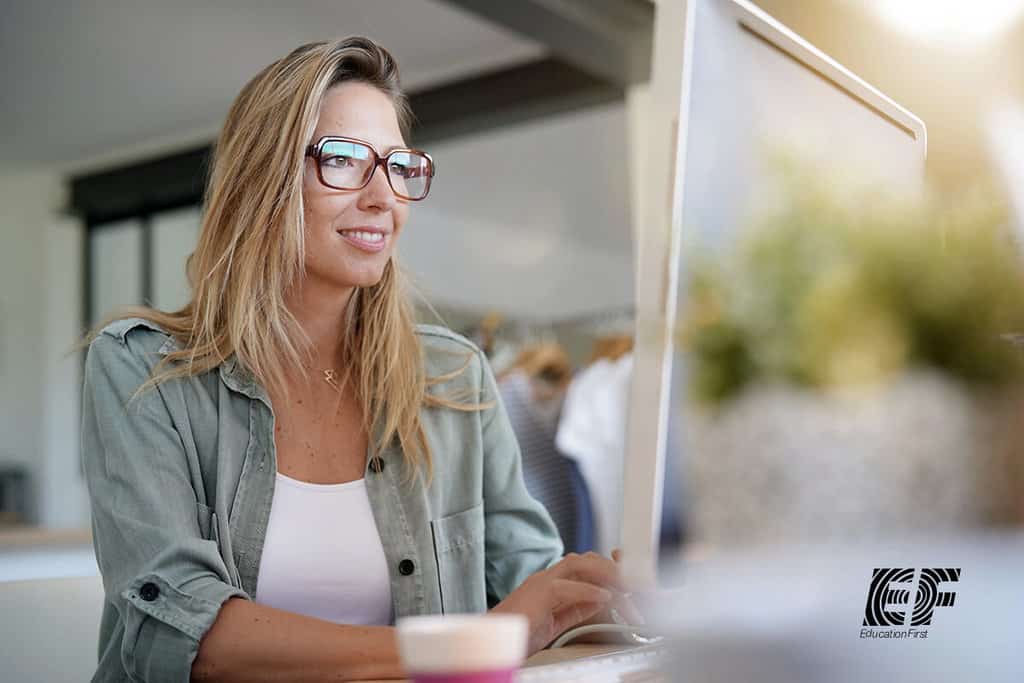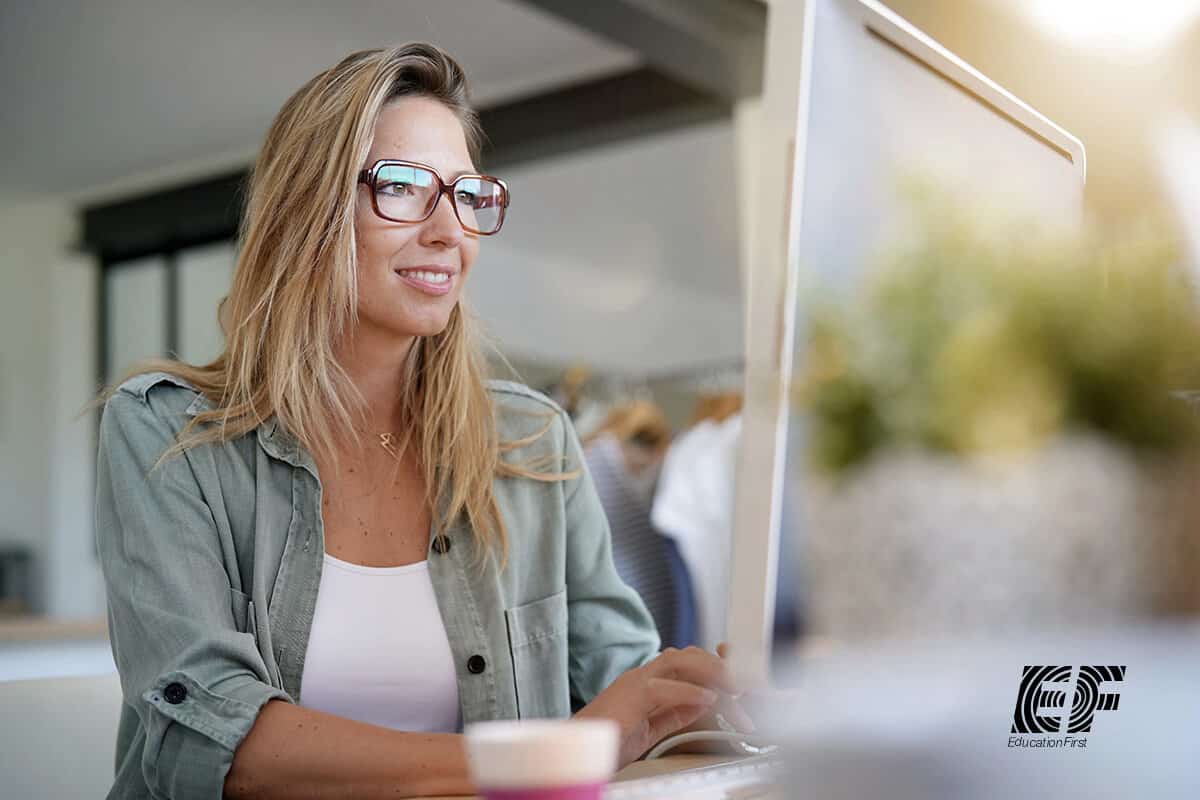 EF Online has recently increased their pay rate for online English teachers. EF Online teachers now have the ability to earn up to $20/hr to start, through a combination of base fee and achievable incentives.
EF Online Pay Rate Details
Here's how your pay is broken down:
Base Pay Rate: 2 lessons per hour ($13.20/hr).
Surge Hours: Teach at 6-8:30am & 9-10:30pm EST (+$2.80/hr).
No Shows: Do not cancel class within 24 hrs of start-time (+$2.00/hr).
The "45": Teach 45 or more ½ hour classes within a month (+$2.00/hr).
EF Online Class Milestone Rewards
Another great benefit of working for EF Online is the ability to earn class milestone rewards, up to $1000. Here's how it works:
There is no time limit on reaching these milestones, teachers can go at their own pace; each class is ½ hour.
Teach 200 classes & earn a $100 bonus
Teach 400 classes & earn a $200 bonus
Teach 1,000 classes & earn a $500 bonus
Teach 2,000 classes & earn a $1,000 bonus
What's It Like Working For EF Online?
As an EF Online English teacher, you'll have access to high-quality lesson materials, easy to use admin platform and online teaching environment, 24/7 teacher support and the benefit of a local US-based headquarters for easy communication and fast payment.
Your key responsibilities will include:
Deliver 25-minute high-quality and engaging one-on-one online classes to kids ages 5-10
Communicate your availability for lesson hours with the EF Online scheduling system
Have access to prepared lesson materials while also finding your own voice and style for teaching your students
Give feedback to your students throughout the class and to their parents in post-lesson reporting
What Do Other People Have to Say About Working for EF Online?
I'm always interested in the real-life experiences of other people whenever I'm researching opportunities like this. This is what some current and former EF Online teachers had to say about their experience working for EF Online:
For my needs as a mom, or anybody else trying to balance family and work demands, this job is perfect!

Sarah Nelson, EF Online Teacher since 2015
To be honest, I' d never really thought seriously about teaching before, but talking to students, and seeing how each faces a unique challenge, I've become really interested in that now.

Nikki White, EF Online Teacher since 2018
You can read the full testimonials of these EF Online teachers here.
Is EF Online Legitimate?
Yes, EF Online is a legitimate company that regularly hires online English teachers. You can rest assured that EF Online isn't a scam and that you'll receive timely payment for the lessons you teach.
How Do I Apply to EF Online?
If teaching English online sounds like the perfect work-at-home job or side hustle for you, then you can submit your application with EF Online here.