This post contains affiliate links, which means I may receive a small commission, at no cost to you, if you make a purchase through a link.
If it feels like everywhere you turn, you meet someone who works online, living the digital nomad lifestyle, then you'd be correct. Over the past decade or two, there's been a steady rise in the number of people trading long commutes and business suits for a 2-second commute to their home office and sweatpants.
In fact, FlexJobs reports that 3.9 million Americans now work remotely at least half of the time, and that figure is only growing.
That's all well and good for people who hold a Bachelor's degree and have a career that allows them to easily transition to working from home.
If you're one of the two thirds of American adults who didn't complete higher education, you've probably found yourself thinking, "How can I work from home without a degree?"
Does the fact that you don't have a college degree mean you're destined to suffer long commutes and never get the opportunity to work from the comfort of home?
Should you just give up now and go back to the daily grind?
Not so fast.
There are countless remote jobs that don't require a degree and thousands of people who are working from home, making a good income and have no degree in hand.
And these online jobs pay daily if you need some quick cash!
What are the Easiest Jobs to Get With No Experience?
The easiest online jobs to get with no experience are generally entry-level jobs including customer service representative, search engine evaluator and email chat support. It's important to remember that your pay rate is likely to reflect a lack of experience (i.e. it will start low.)
Additionally, don't discount self-employment as an option if you have no degree and no experience. There are various online courses and training programs that will teach you the tricks of the trade and how to get clients without having prior experience.
How to Work Online Without a Degree
The work from home jobs on this list have been categorized based on two popular criteria:
Highest Paying Work From Home Jobs Without a Degree
Entry Level Online Jobs From Home/Work From Home Jobs With No Experience
Of course, none of the jobs on this list require a college degree.
Some of these jobs are self-employed, meaning you'll work for yourself and be responsible for finding clients, doing your own books, budgeting for taxes, etc. However, the benefits to being self-employed include a higher degree of flexibility and a higher income potential.
Also included on this list of online jobs with a degree requirement are traditional, employment-based jobs. If you're not interested in starting your own business or freelancing, or prefer the idea of a steady paycheck, then these online jobs may be better suited to you.
Freelance Online Jobs Without a Degree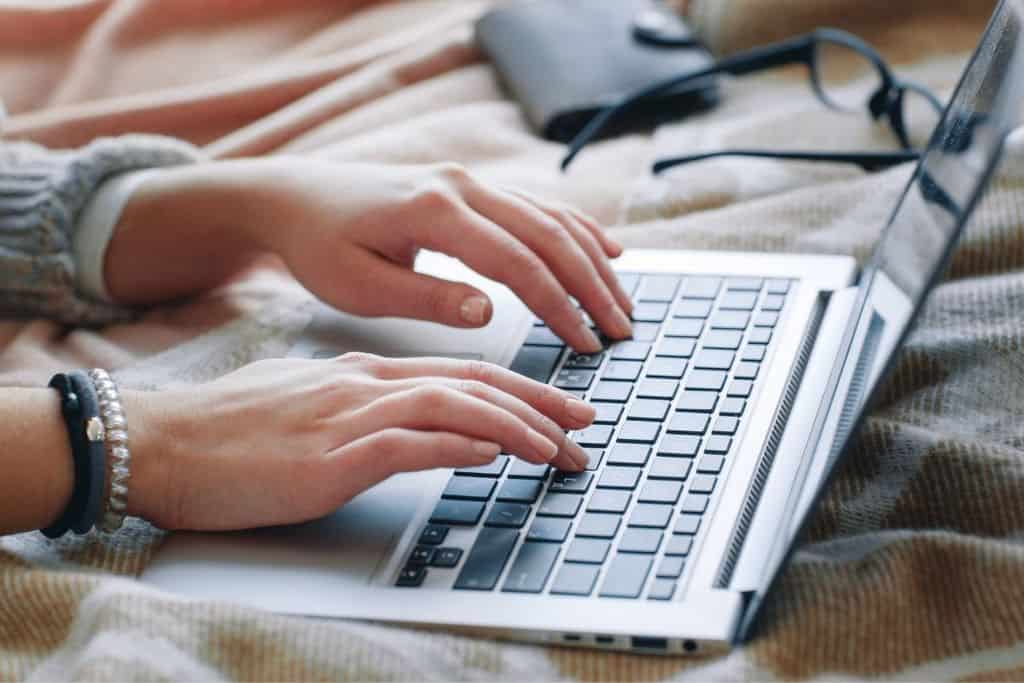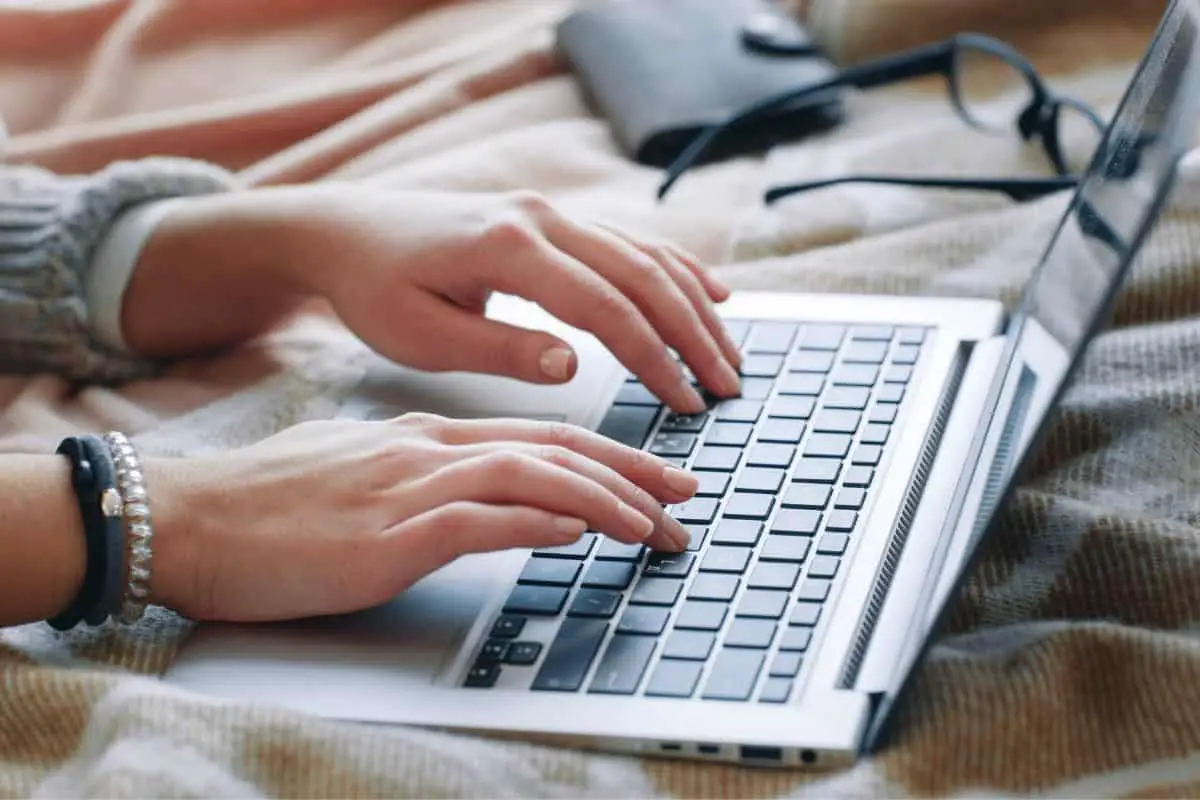 The following are freelance/self-employed jobs that don't require a college degree.
Virtual Assistant
Virtual Assisting is a rapidly growing career field. Traditional businesses are starting to realize the many benefits of hiring a virtual assistant, and with online businesses cropping up at never-before-seen rates, there's never been a better time to become a virtual assistant.
What Do Virtual Assistants Do?
As a virtual assistant, your tasks can vary wildly. Most virtual assistants are freelancers, meaning that they can choose the types of services that they offer clients. Having said that, there are some common services that virtual assistants offer. These include:
Email inbox management
Editing/uploading blog posts
Scheduling social media
Moderating Facebook groups
Pinterest management
Creating graphics
Managing affiliate programs
How Much Do Virtual Assistants Make?
Virtual assistants are in-demand, and the average rate of pay reflects this. Depending on your experience level and the services you offer, a US-based virtual assistant can earn an estimated $25-$50/hr. Try one of these virtual assistant jobs for beginners.
How to Become a Virtual Assistant:
The first thing I recommend doing is watching the free web class offered by Kayla Sloan, a highly successful virtual assistant and creator of Ten K VA.
In the free web class you'll learn the three secrets to making up to five figures per month:
without having to go back to school
without having to spam your friends and family on social media
without having to move to a bigger city
in less time than you think!
If you'd like to jump right into learning how to start your virtual assistant business, then Kayla offers a in-depth course call Ten K VA where she shares how to start your own business and the steps she took to earn over $10,000/month. 
Facebook Ads Manager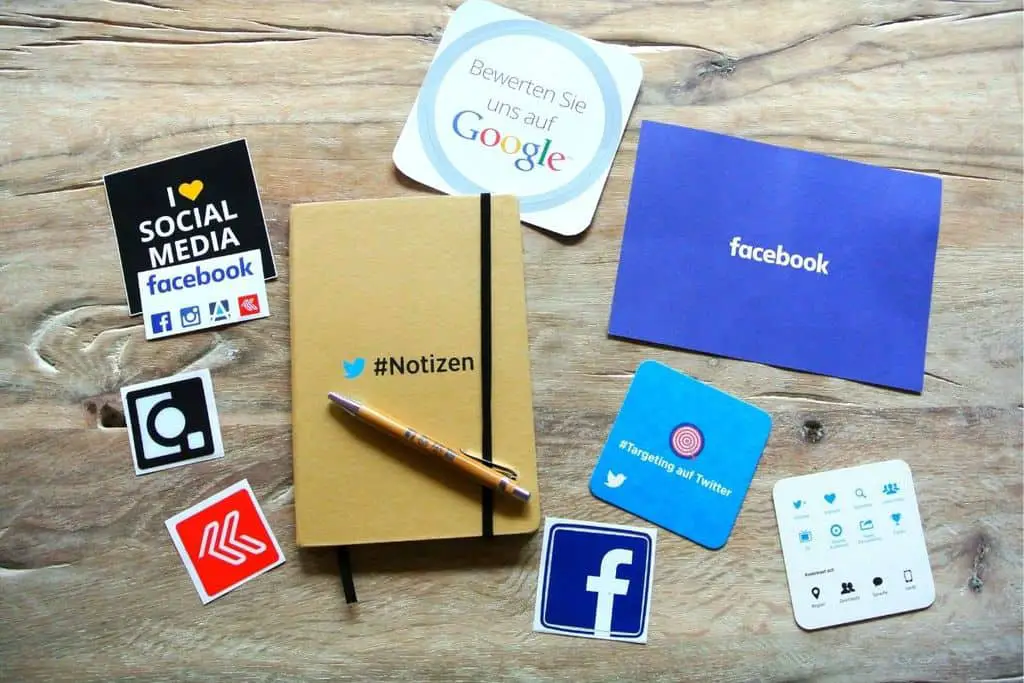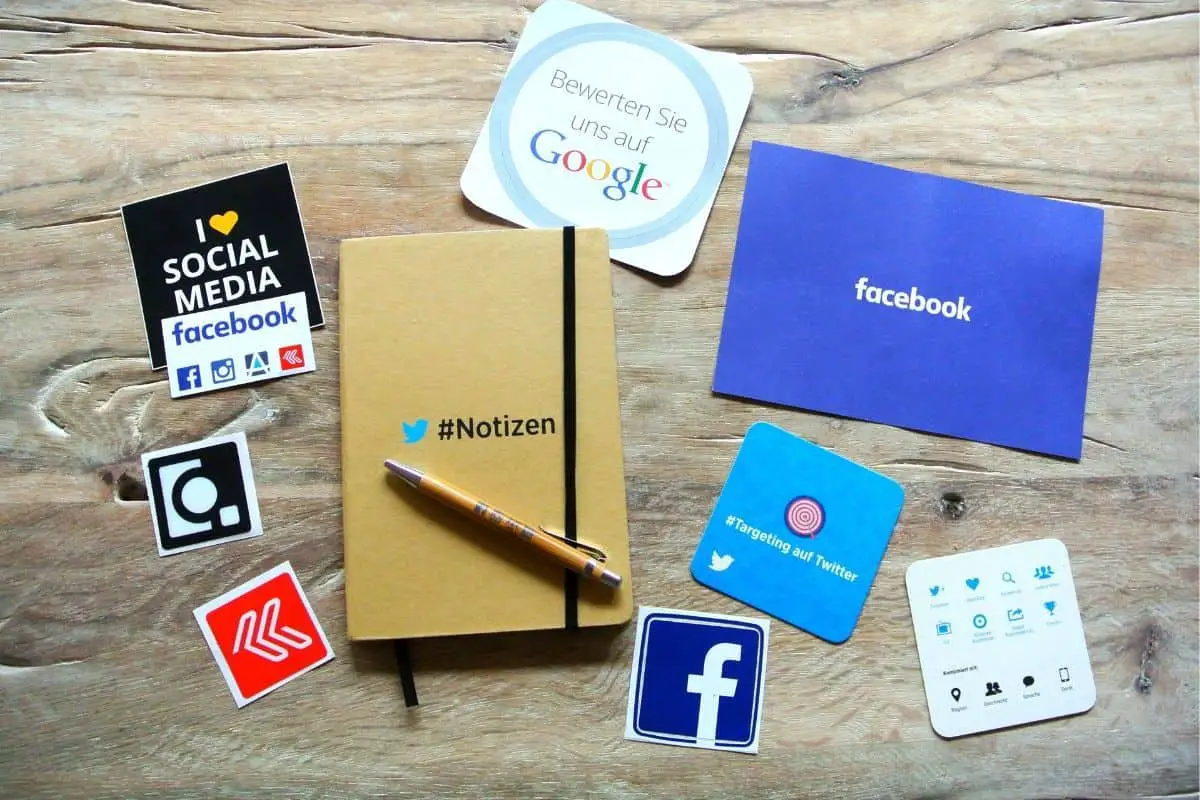 If you're an avid Facebook user then you might enjoy working from home as a Facebook Ads Manager.
As a Facebook Ads Manager, you'll be running lead generation campaigns for small businesses using the Facebook Ads manager. Facebooks ads can be an excellent tool to increase leads and sales, but many small business owners don't have the time or expertise to be running their own profitable Facebook ads.
How Much Does a Facebook Ads Manager Make?
According to Indeed, the average salary for a Facebook Manager is $17.74/hr. Freelance Facebook Ads Managers have the opportunity to make more money by setting their own rates, but of course, as a freelancer you're responsible for finding your own clients.
How Do I Become a Facebook Ads Manager?
Mike Yanda is a dad and a successful Facebook ads manager who started his freelance career a few years ago. He quickly scaled to a full-time income and teamed up with a friend to create Facebook Side Hustle, a course designed to teach others how to start their own profitable Facebook Ads Manager business.
Freelance Writer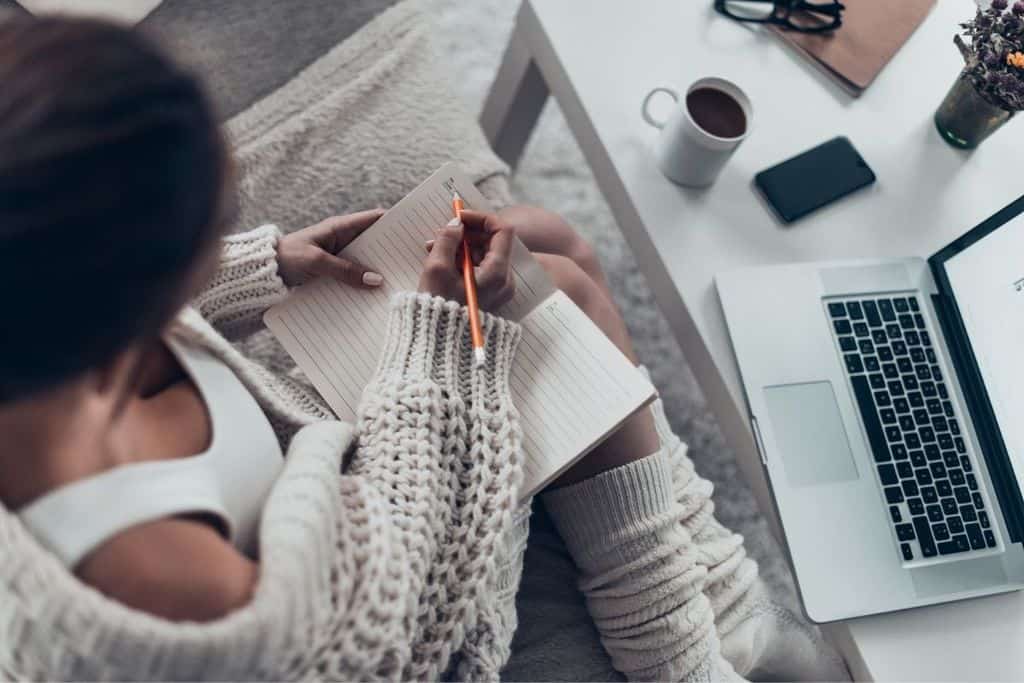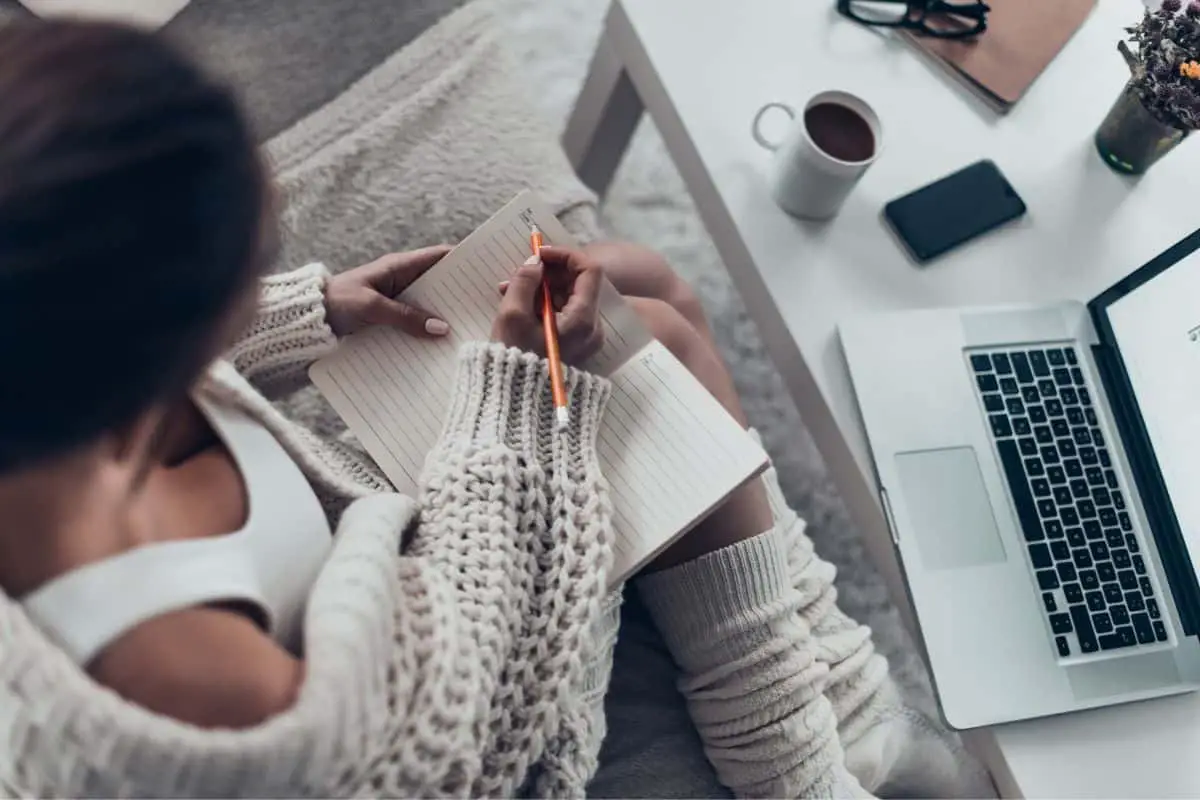 Freelance writing was one of my first forays into making money online, so I'm quite partial to it. If you love writing, then freelance writing might be the ideal way for you to make money online.
What Do Freelance Writers Do?
Most commonly, freelance writers write articles for publications. This can include online publications like blogs and company websites, and traditional print publications like magazines and newspapers.
If you're interested in niching down, you can also find work doing things like copywriting, ghostwriting eBooks and writing email sequences.
How Much Money Do Freelance Writers Make?
According to Glassdoor, the average salary for a freelance writer in the United States is $42,120. However, because freelance writers are self-employed and responsible for finding their own clients and setting their rates, this amount can vary wildly.
Beginning freelance writers who don't have a solid portfolio may make $25 for a 1000 word article, while experienced freelance writers with an impressive portfolio can make as much as $1.25 per word.
How to Become a Freelance Writer:
Start by enrolling in a freelance writing course run by someone who has been successful as a freelance writer. Gina Horkey's freelance writing course fits that bill. Gina was able to replace her full-time income with freelance writing in matter of months, and now teaches other aspiring freelance writers the tricks of the trade.
Blogger
Blogging is incredibly popular, with 2 million blog posts being written every day. However, what a lot of people don't realize is that blogging can provide a lucrative income, completely from home.
How Do Bloggers Make Money?
Blogs make money from a variety of different sources. It's up to the individual blog owner to decide how they want to monetize their blog, but some of the most common monetization options include:
3rd Party Advertising
Affiliate Marketing
Product Sales
Sponsored Posts
How Much Money Do Bloggers Make?
Like affiliate marketing, there is no set amount that bloggers make. Experienced bloggers can make anywhere from a few thousand up to $150,000/month.
How Do I Become a Blogger?
I'm a full-time blogger and make 4-figures a month via affiliate marketing. You can learn more about my #1 recommendation on how to get started by clicking here.
Virtual Bookkeeper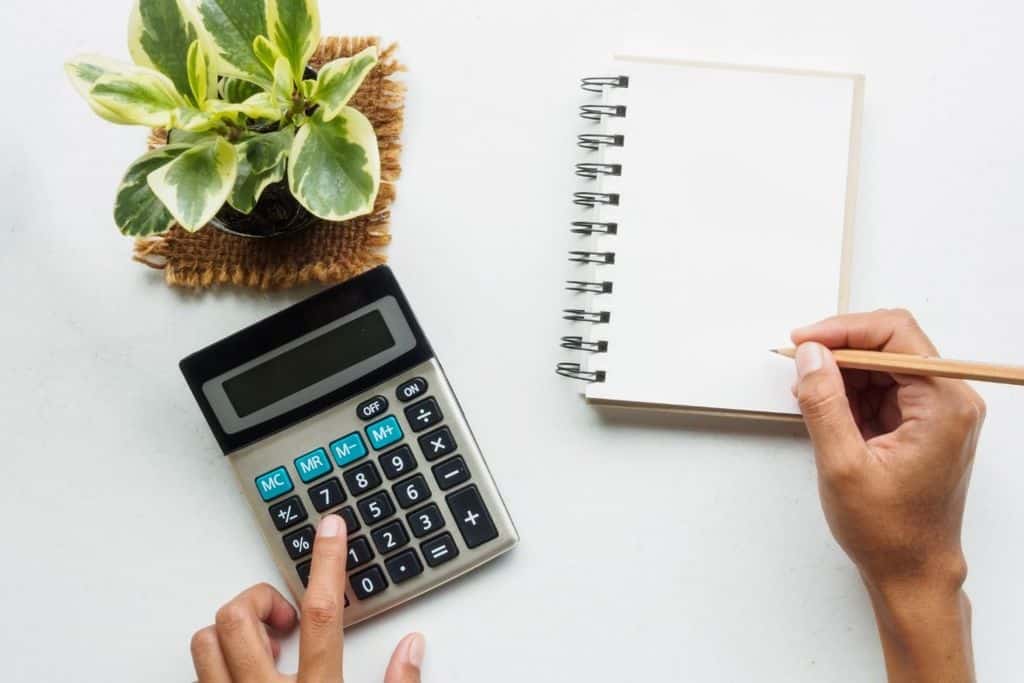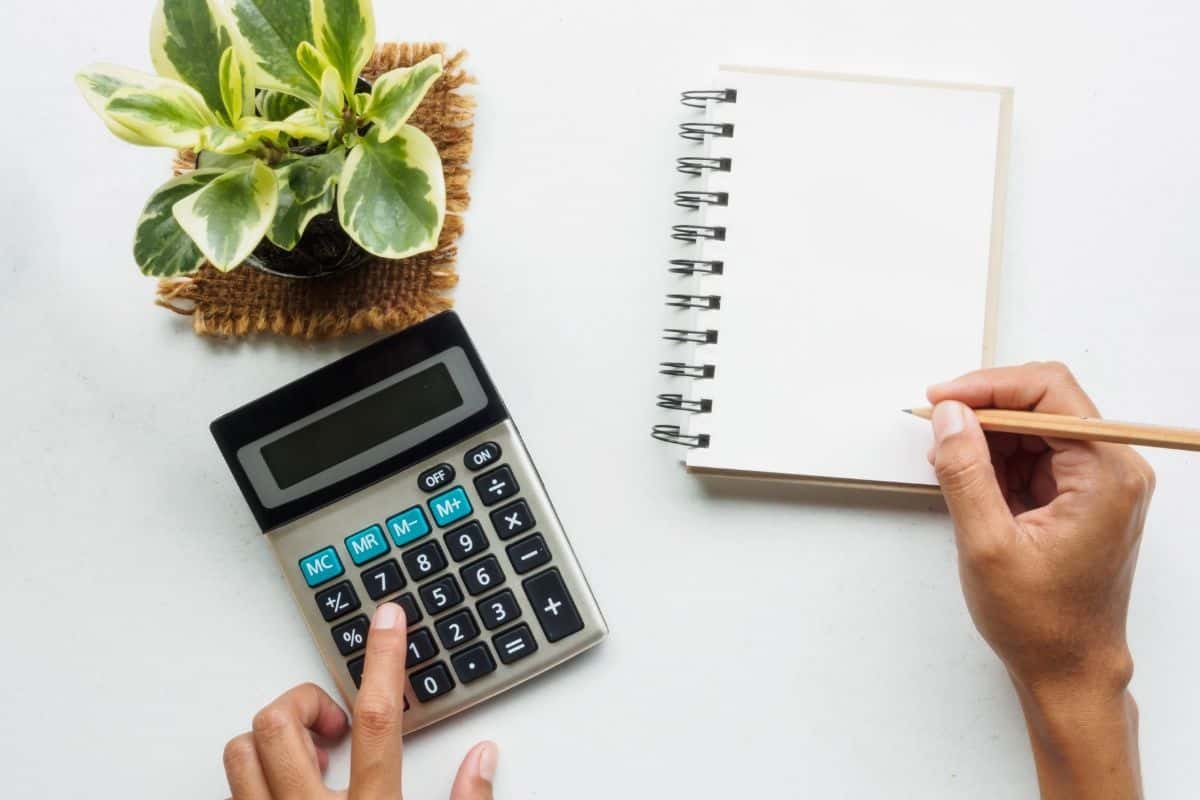 If you enjoy working with numbers, then consider working from home as a virtual bookkeeper.
What Do Virtual Bookkeepers Do?
Virtual bookkeepers do the same as traditional bookkeepers – they are responsible for things like recording transactions, reconciling accounts and producing financial statements and reports. The only difference is, a virtual bookkeeper does all of this online, via various software programs.
How Much Do Virtual Bookkeepers Get Paid?
Pay varies, but according to Ben Robinson, a CPA and creator of Bookkeeper Business Launch, a virtual bookkeeper can make as much as $60/hr.
How to Become a Virtual Bookkeeper:
If you think that virtual bookkeeping sounds interesting, then the best place to get started is Bookkeeper Business Launch. Ben Robinson, the creator, has put together a free, 3-part training program which gives you behind-the-scenes look at exactly what a virtual bookkeeper does, to help you decide if virtual bookkeeping is the path you want to take.
Cake Designer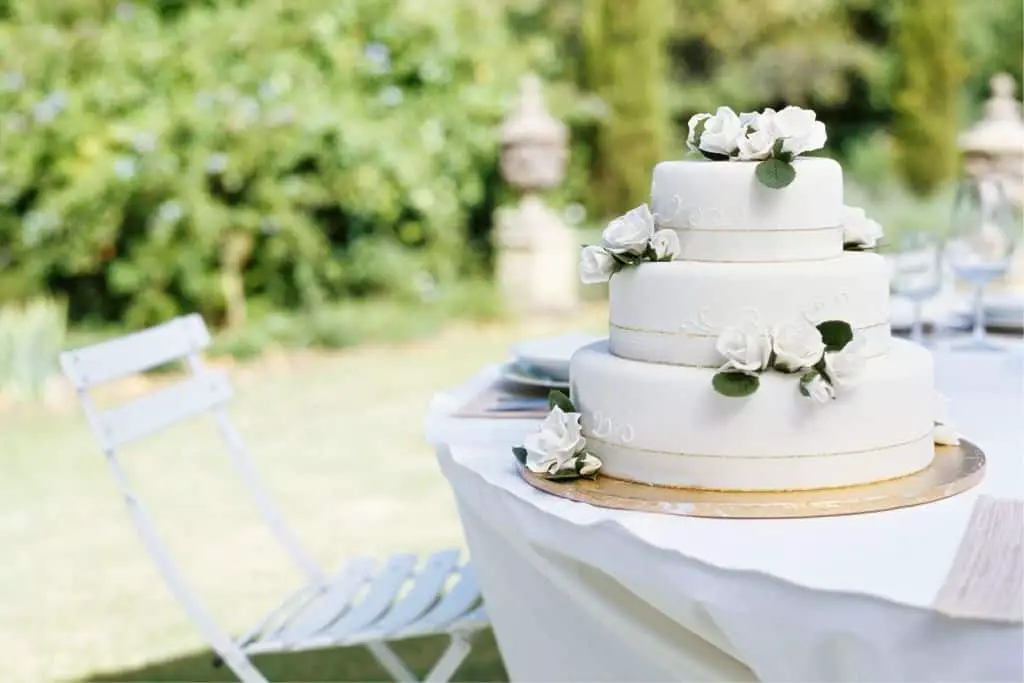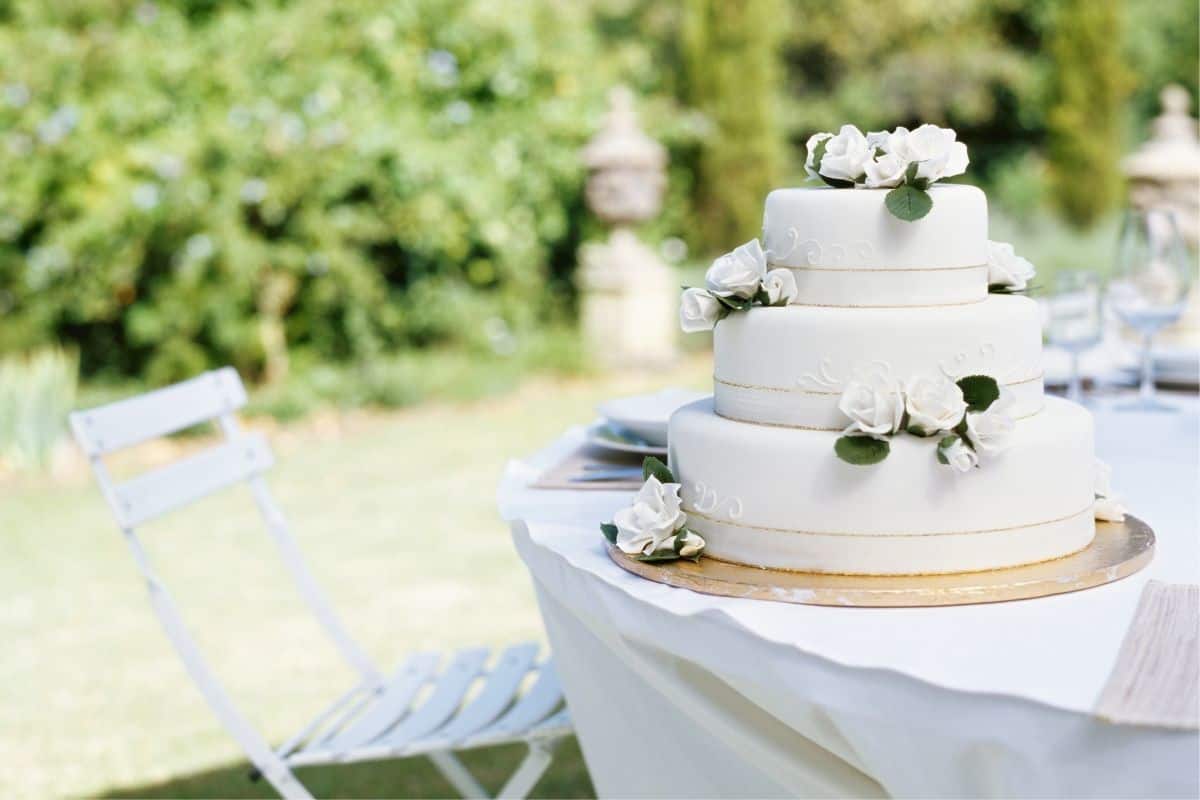 Do you enjoy baking and decorating cakes? If so, then you can turn your baking obsession into a profitable and creative business by starting a home-based bakery or cake design business.
Cakes decorating can be highly profitable because there are so many occasions where people want a beautiful cake – birthdays, weddings, graduations, baby showers, engagement parties – the list goes on.
How to Start a Home Bakery Business
This course on Udemy was created by my friend Melissa Fryer, a professional cake designer, successful business owner and mom who has years of experience in the industry.
It's perfect for stay-at-home parents who are looking to start a side business or hobby bakers who want to turn their passion into a profitable business.
How Much Does a Cake Decorator Make?
Earnings for cake decorators can vary wildly depending on your skill level, location and clientele base. According to GlassDoor, the average salary for a cake decorator is $24,669/year, however this figure is highly dependent on the variables listed above.
Website Flipper
Creating and flipping websites can be a lucrative online business, perfect for stay-at-home moms.
Savvy digital entrepreneurs are always on the lookout for high-quality websites to buy, with sites like Flippa and Empire Flippers having a steady stream of websites for sale.
How To Become a Website Flipper
If flipping websites sounds like something you'd enjoy, then take a read of this interview with Jenn Leach, a successful website flipper who has made six figures creating and selling websites for a profit.
Pinterest Manager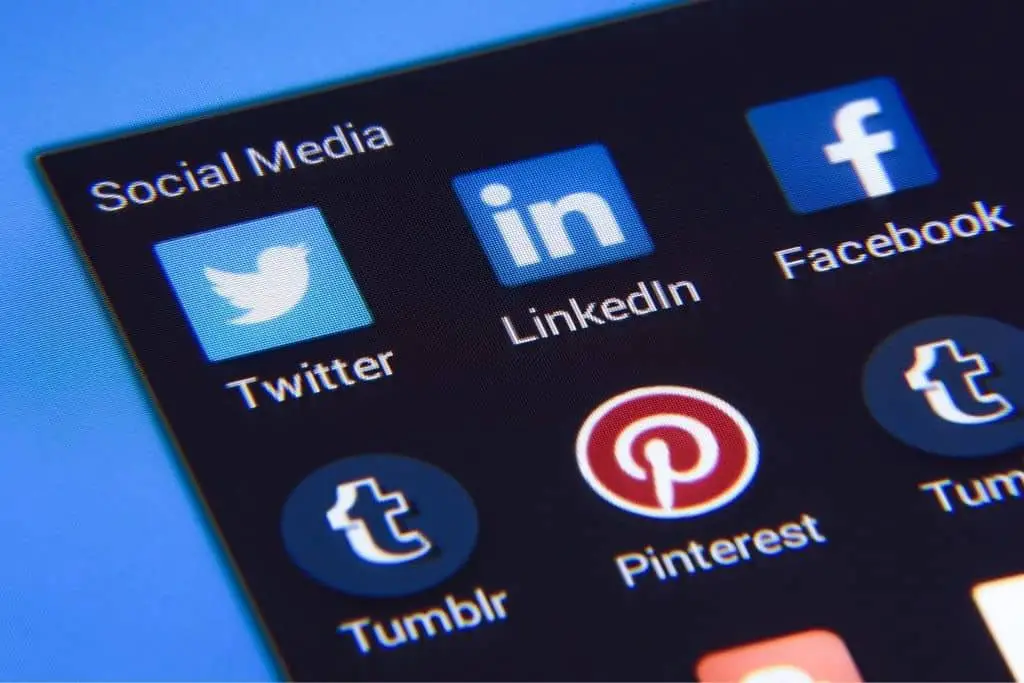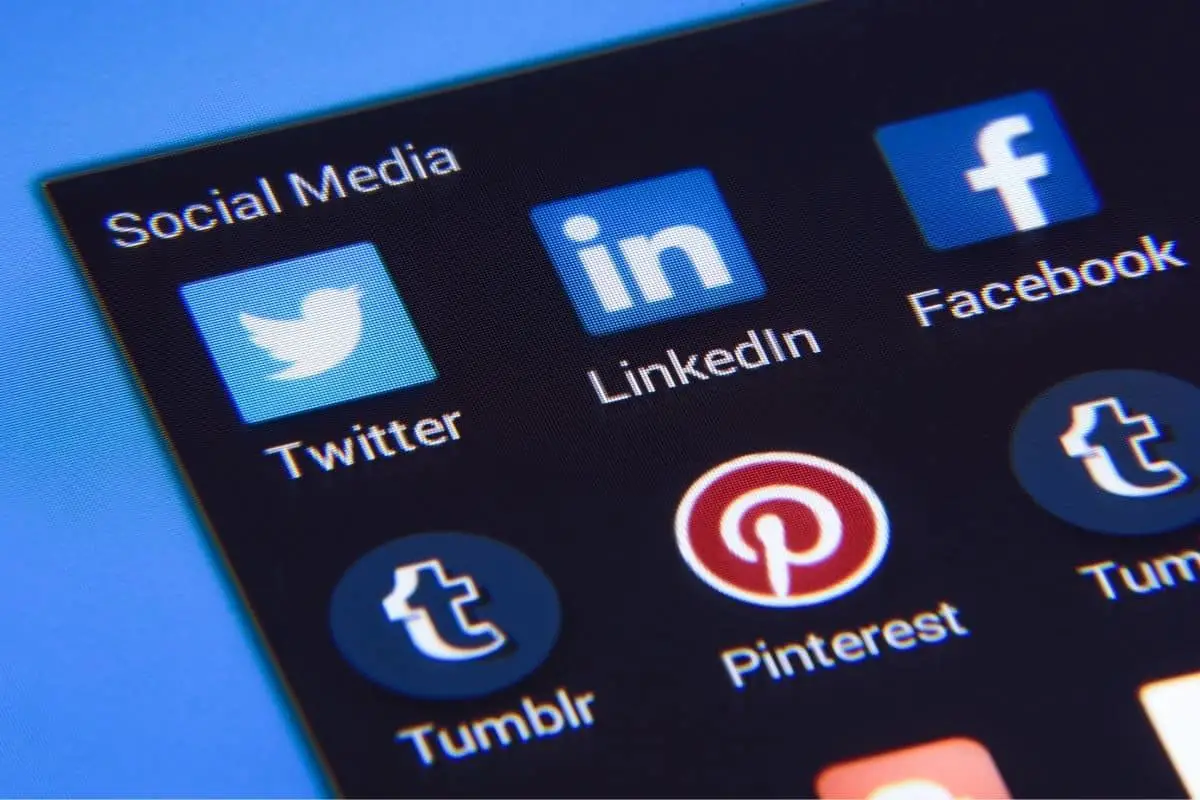 Are you an avid Pinterest user? Find yourself going there regularly for inspiration and ideas?
If so, then you might be excited to learn that you can work-from-home as Pinterest Manager.
What do Pinterest Managers do?
As a Pinterest Manager, you'll be responsible for growing and maintaining the Pinterest accounts of your clients, and helping them drive traffic from Pinterest to their website.
A typical day might be spent creating new keyword optimized Pinterest boards, applying to group boards, creating new pins and scheduling pins in an auto-scheduler like Tailwind.
How much money do Pinterest Managers make?
As a Pinterest Manager, you'll most likely be working as a freelancer so you'll be free to set your own rates. Pinterest Managers generally charge a monthly fee for their services, which ranges from $300-$500/month per client, depending on the level of service offered.
How Do I Become a Pinterest Manager?
The most important step to becoming a Pinterest Manager is to master the use of Pinterest to drive traffic to websites. 
Pinterest Marketing Secrets 1.0 is a premium course that teaches you, step-by-step, how to do use Pinterest for marketing a website. 
Use the discount code: PMSDISC to enroll in Pinterest Marketing Secrets 1.0 for just $12.99.
Proofreader
If you consider yourself a member of the grammar police, then proofreading might be the perfect work-at-home job for you.Â
What Do Proofreaders Do?
Proofreaders read through documents and make sure there are no spelling, grammatical and typographical errors. As a proofreader, you might find yourself proofreading an entire book one week and then a series of blog posts the next.
How Much Money Do Proofreaders Make?
According to Caitlin Pyle, the founder of Proofread Anywhere, the quality of your service and the amount of time and effort you put into your proofreading career are the primary factors that determine your income.
For this reason, it's difficult to say exactly how much a general proofreaders earns. However, as a ballpark figure, Caitlin says that the going rate for proofreading a non-fiction book that's between 15,000-35,000 words is between $100-$500.
General proofreaders usually earn less than niche-specific proofreaders (think proofreading for court reporters,) so if you're after a higher pay rate, consider choosing a niche to specialize in.
How to Become a Proofreader:
The best way to get started as a proofreader is to enroll in Caitlin Pyle's free workshop. In the free workshop you'll learn the 5 signs that indicate that proofreading might be the ideal career for you, how proofreading can provide lifestyle freedom and financial security, and the surprisingly easy way to attract proofreading clients.
Related: 10 Legitimate Places to Find Proofreading Jobs for Beginners
Stock Photographer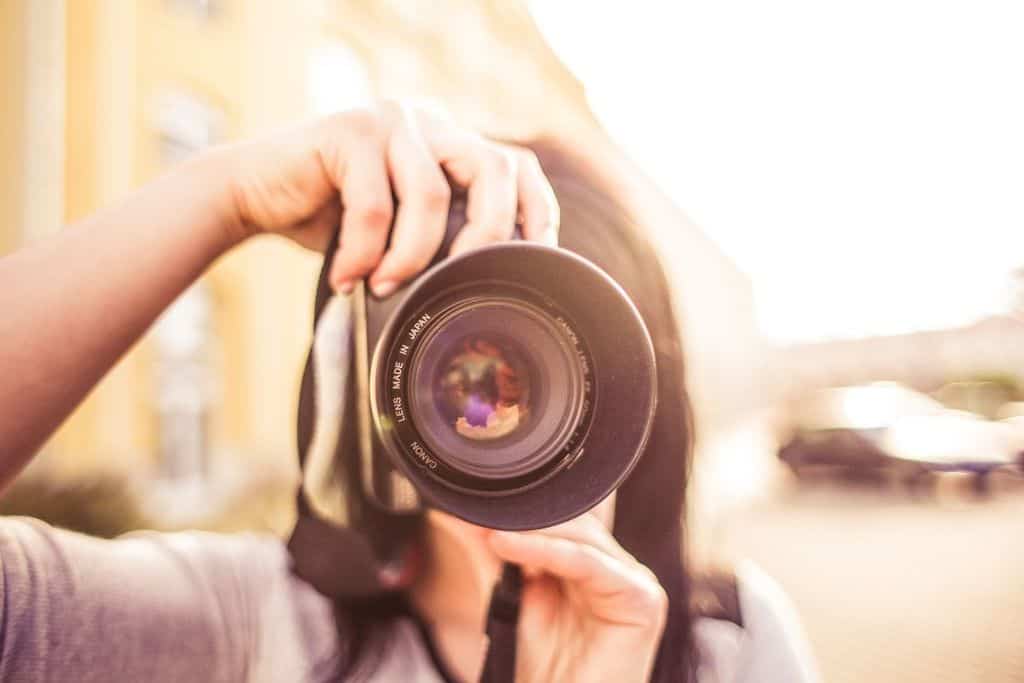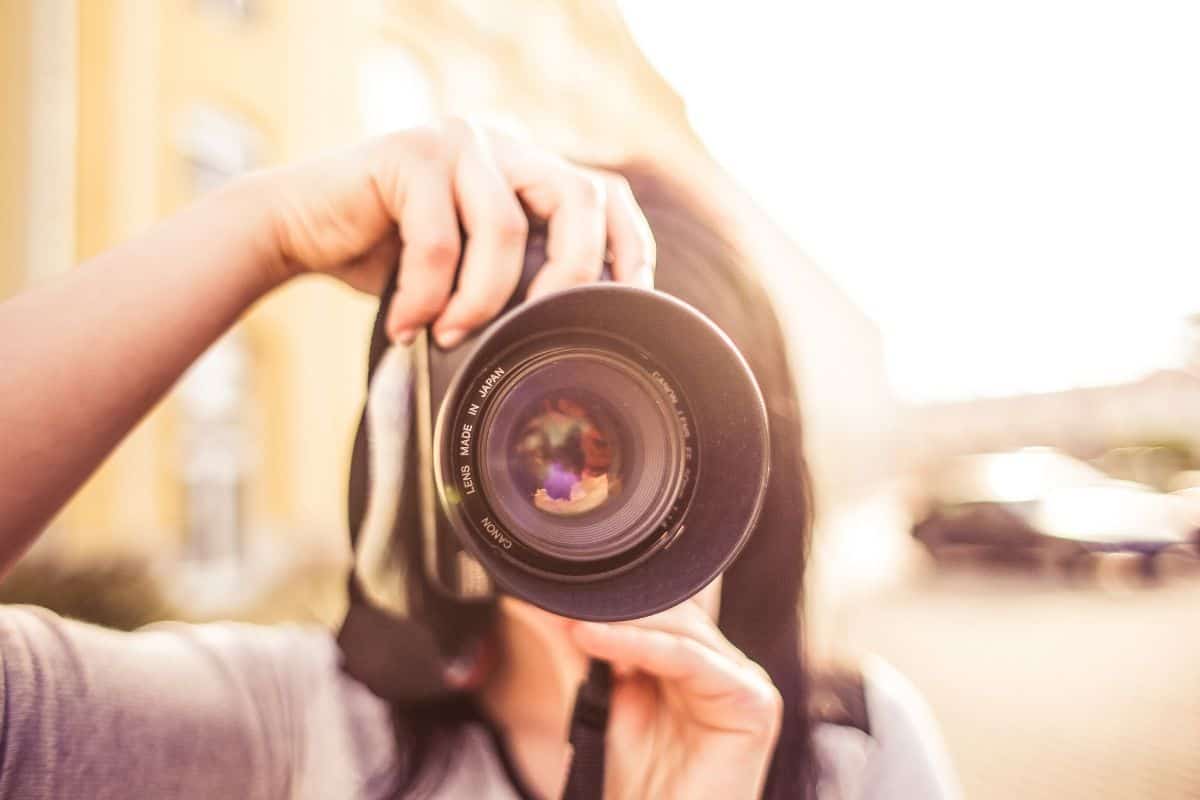 If you're creative and have a talent for photography, then selling stock photography can be a nice income earner. There are various sites including iStockPhoto, Adobe Stock and ShutterStock that allow you to upload your photos for free.
These sites are where online business owners, news websites, online magazines, etc., go to find stock photography to complement their articles. Anytime someone purchases the rights to use your stock photo, you'll receive a commission.
Digital Photography School has a great selection of reasonably priced courses for beginner and intermediate photographers.
Website Tester
Website testing is a flexible side job where you'll be analyzing and reviewing websites for things like user-friendliness, functionality and overall appeal.
UserTesting is one of the most respected website testing companies, and they're always on the lookout for new user testers.
To be hired as a website tester with UserTesting, you'll be required to submit an application and complete a test project. If you're successful, you'll be added to the pool of user testers.
You'll receive an email notification every time a new assignment is available – these go fast so it's essential that you respond quickly.
How Much Does UserTesting pay?
The pay is $10 per completed review, so while you're not going to make a full-time income as a user-tester, it can be a good part-time job for stay-at-home moms.
Listicle Writer
A listicle is an article that is written in the form of a list. If you're a regular Buzzfeed reader, you'll be familiar with listicles.
Listicles are a popular form of content, with well-written listicles having the ability to drive viral traffic to a website.
Listverse is one of the most popular listicle sites on the web, featuring "Top 10" lists on virtually every topic you can think of.
Listverse pays contributors $100 per published listicle. To have your listicle accepted by Listverse, you'll need to ensure that your content is unique and well-written. Additionally, Listverse only accepts listicles from native English speakers, and they require you to have a verified PayPal account to receive payment.
Video Editor
Online video content is growing at a rapid pace. According to Cisco, by 2022 online video will make up more than 82% of all consumer internet traffic.
Thanks to this insane growth, lots of people are looking for skilled video editors to edit their raw content into something professional and "viral-worthy."
Final Cut Pro is the premier photo editing software that most professionals use, so it's a good idea to master the use of this software if you want to work as a video editor.
The Complete Final Cut Pro X Course will take you from complete beginner to editing videos like a professional.
Traditional Online Jobs With a Degree Requirement
The following are traditional, employment-based online jobs that don't require a degree. While these aren't freelance positions, you'll find that many online employers don't hire W2 employees, instead you'll be an independent contractor.
Amazon Virtual Employee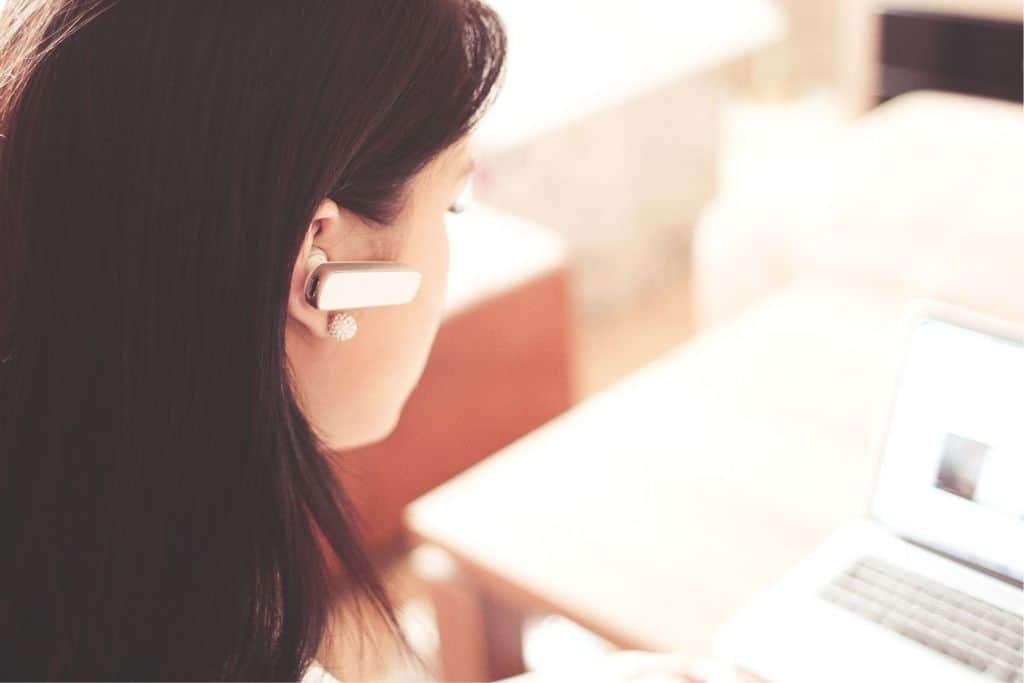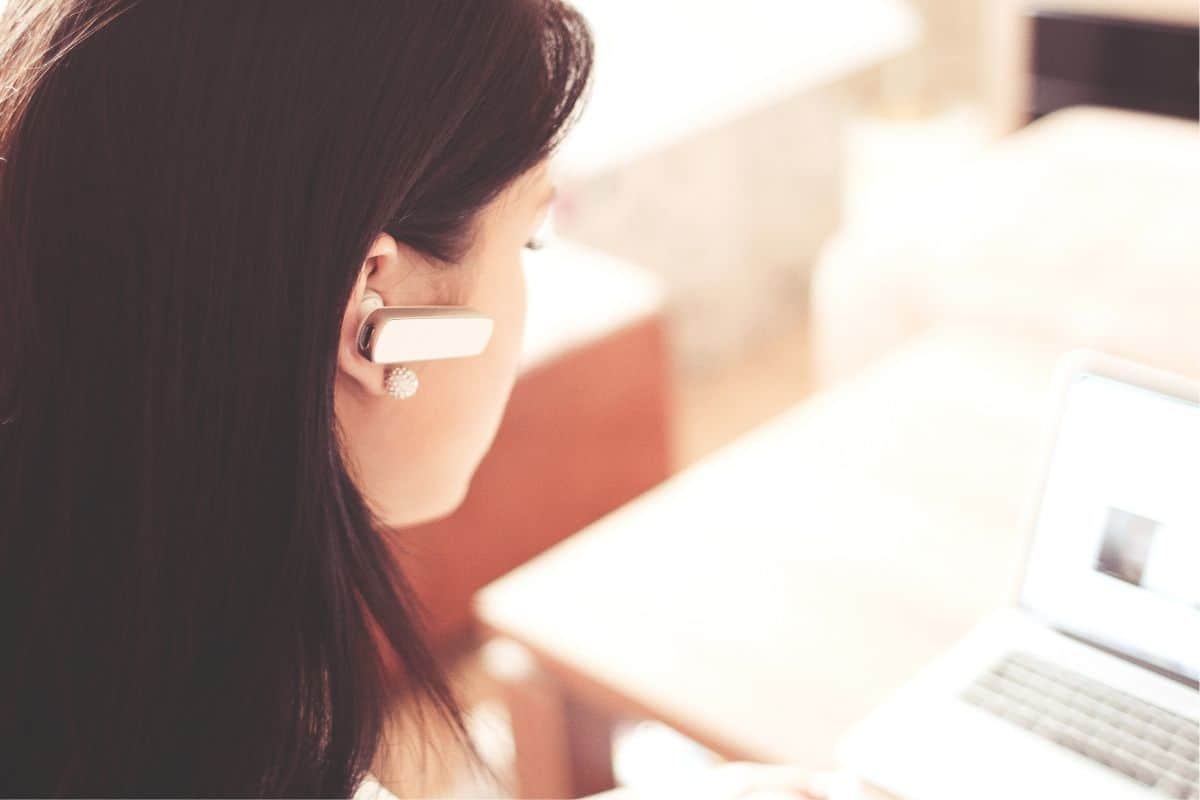 Amazon is one of the biggest companies in the United States and as such, they're always hiring. Amazon has an entire page dedicated to hiring virtual employees. Learn how you can work from home for Amazon!
How Much Does Amazon Pay Virtual Employees?
Your rate of pay is dependent on the position you're hired for. According to Indeed, the average Amazon salary ranges from $22,156/year for a customer service rep to $133,524/year for a support specialist.
How to Find Amazon Virtual Positions:
Check out the Amazon virtual job listings page.
Serious About Getting a Job With Amazon?
If you're serious about working for Amazon, then check out this Kindle book – How to Get a Job at Amazon, written by a former Amazon hiring manager who has helped hundreds of people get employed with Amazon.
Hint – you can read the book for free on your smartphone or Kindle if you get a free 30-day trial of Kindle Unlimited. 
Virtual Call Center Representative
If you're highly organized, personable and an effective communicator then you might enjoy working from home as a virtual call center representative.
There are a number of companies that hire virtual call center representatives. You'll be required to have a distraction-free environment (no kids in the background) and most companies require that you possess a high-quality headset, reliable computer, and a broadband internet connection.
Companies that regularly hire virtual call center representatives include:
Search Engine Evaluator
Have you ever wondered how Google determines which web pages snag the top positions on their search engine results page?
Part of this is done by a powerful algorithm but there are also real people, called Search Engine Evaluators, who work to determine the relevance of a web page and where it should land in search engine results.
There are a number of companies who hire search engine evaluators, including Appen Butler Hill and Lionbridge.
If this sounds like the type of work-from-home job you'd like, here's a full article about how to get paid to search the web.
Online Translator
If you're fluent in a second language, then why not put that to use by working as a translator?
VerbalizeIt is an online translating company that hires freelance translators.
If you're hired, you'll be sent work notifications when there's a translating job available. After accepting the job, completing your work and submitting it for review, you'll receive a completion credit and get paid via PayPal on the 15th and 30th of every month.
Email/Chat Support
If working in customer service sounds like something you'd enjoy but you have young children at home or don't have a dedicated home office area and thus don't have a distraction-free environment that phone jobs require, then working in email/chat support might be the perfect stay-at-home mom job for you.
There are several companies that hire online email/chat support providers, including:
Call Reviewer
Have you ever called a company and heard a recorded message saying "this call is being recorded for quality and training purposes?"
A call reviewer is the person who reviews the recorded calls and provides an in-depth analysis which helps companies improve their customer service.
Humanatic is a company that hires call reviewers from all over the world. At present, there are over 150,000 call reviewers working for Humanatic.
You'll need a verified PayPal account and a strong command of the English language to work as a call reviewer for Humanatic. Once you've been accepted, you will have the freedom to set your own schedule and receive weekly payments.
ModSquad Moderator
If you're an avid internet user and you'd like a fun and flexible freelance job working with some of the top brands in the world, then consider working from home as a moderator with ModSquad.
As a moderator, you'll be tasked with helping companies engage their audience across a variety of digital channels, including forums, helpdesks, email, live chat, social media and more.
This is a highly flexible job – not only do you get to choose the assignments that best fit your needs, you also get to choose your own schedule.
Click here to learn more about becoming a ModSquad moderator.
IN SUMMARY
As you can see, there are plenty of online jobs without degree requirements, including freelance opportunities and traditional employment.
And if you don't currently have the skill set that some of these positions require, there are online training programs that allow you to acquire the necessary skills at a fraction of the cost of a college degree.