This post contains affiliate links, which means I may receive a small commission, at no cost to you, if you make a purchase through a link.
Thinking of installing the Survey Junkie Pulse browser extension and want to know if it's worth it? You've come to the right place.
In this Survey Junkie Pulse review I'm going to give you all the information to need to make an informed decision.
Survey Junkie is one of many survey sites that promise users the ability to make some extra cash from home.
And while Survey Junkie itself is one of the best survey sites to join, is it really necessary to install their Survey Junkie Pulse browser extension to make money?
Let's find out.
Survey Junkie Pulse Review Summary
Product Name: Survey Junkie Pulse
Product Type: Browser Extension
Price: Free
Best For: People who want to qualify for more surveys with Survey Junkie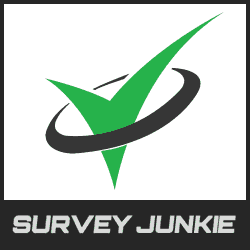 Summary: Survey Junkie Pulse is a free browser extension available in the Google Chrome Web Store. The extension is not required to make money with Survey Junkie, but it allows you qualify for more surveys and thus, increase your earnings.
Rating: 90/100
Recommended: Yes
What is Survey Junkie Pulse?
Survey Junkie Pulse is a browser extension available for free in the Google Chrome Webstore, and serves as an extension of the Survey Junkie site.
Once you've installed Survey Junkie Pulse onto your browser, the extension will start gathering your internet browsing data and sharing it with brands to help them create better products and services.
So how does this benefit you?
As a member of Survey Junkie, you'll be matched up to surveys that fit your demographic (i.e. marital status, income level, interests, gender, etc.)
When you download the Survey Junkie extension, Survey Junkie will get a clearer picture of your interests and thus, have the ability to match you up with more surveys, thus giving you the opportunity to earn more money.
Can You Make Money From Survey Junkie?
Yes, you can make money from Survey Junkie. In fact, Survey Junkie has paid out over $9 million to their members since their 2005 inception.
However, it's important to note that you will not get rich or make a full-time income taking online surveys, and Survey Junkie are very honest about that, which is refreshing.
Earnings will vary based on the amount of surveys you qualify for and how much time you have to dedicate, but it's possible to earn some extra cash every month.
There are many ways you can make a full time income from home, but taking surveys is not one of them. Remember, we're talking some extra gas money here, not a full-time income.
Do You Actually Get Money From Survey Junkie?
You might've signed up for survey companies in the past, only to discover that they don't pay in actual money. Instead, you get rewarded with points that you can exchange for things like magazine subscriptions or various gadgets in their online store.
If that's been your past experience, you'll be happy to learn that you actually get paid in real money from Survey Junkie.
Once you reach the payment threshold of 1000 points, you can cash out in the form of a cash using PayPal, eGift cards, or direct bank transfer.
Does Survey Junkie Sell Your Information?
When you sign up for any survey site, you're normally asked to fill out your complete profile.
This includes things like your age, household income, employment status, marital status, gender, level of education, etc.
The reason why survey sites including Survey Junkie ask for this information is because they're in the business of market research.
That means that companies hire Survey Junkie to gather information from consumers, and they use that information to improve their products and services.
Survey Junkie does not sell your private information to anyone. They simply use your information to help match surveys to the companies target demographic, and then compile and deliver the results to the company.
Can Survey Junkie Be Trusted?
Survey Junkie is one of the most trusted survey companies, with a TrustPilot score of 8.6/10, which is very high for a survey company.
87% of reviewers gave Survey Junkie an "excellent" or "great" rating.
In an industry notorious for scams, Survey Junkie is a standout and highly trustworthy.
Is Survey Junkie Pulse Recommended?
If you're a member of Survey Junkie and want to maximize your earnings, then yes – I recommend install the Survey Junkie Pulse browser extension.
If you're not yet a member, click here to join Survey Junkie.
You may also want to try these ways to make $200 fast in a pinch!