This post contains affiliate links, which means I may receive a small commission, at no cost to you, if you make a purchase through a link.
Explore all the legit money making apps available right on your smartphone! Download these apps and start making money right away.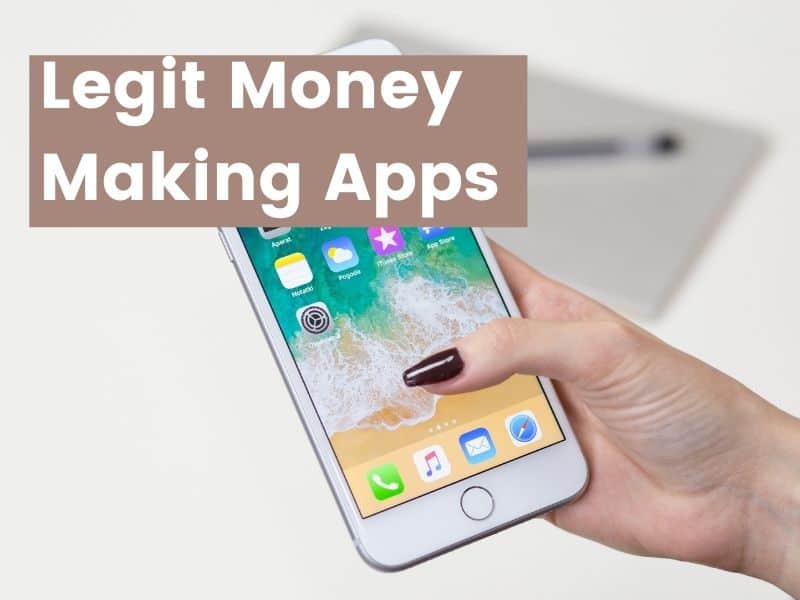 Did you know that one of the easiest and most convenient ways to make money online is probably in your hand right now?
Yes, I'm talking about your smart phone. If you're like the majority of smartphone owners, you probably spend a lot of time on that convenient (and usually expensive) device, browsing the internet, taking photos, scrolling through social media.
You might've also downloaded some game apps to pass time when you're bored (you know, the ones that pay in "in-app coins.") Those can be fun, but if you haven't downloaded apps that pay you real money, then you're missing out.
There are game apps that pay you real money – I'll list the best ones below. Additionally, there are some really great legit money making apps that pay cash fast without the game aspect. 
Legit Money Making Apps to Download
I use the majority of these apps on a regular basis and get regular payouts. It's a fun way to make some additional income, with the opportunity to make anywhere from some coffee money all the way up to a few thousand dollars (I'll show you the app that I used to make over $2000.)
Note – there are new apps being released in the app store on a daily basis. This article doesn't list every single app that promises the possibility to earn money. Instead, I've rounded up the top legit money-making apps that I can personally vouch for. 
Ibotta
Ibotta tops the list of money-making apps for a number of reasons. 
Ibotta rewards you for doing something that virtually all of us do on a regular basis – grocery shopping. There's the potential to earn some decent cash with this app (I've made over $2000 since downloading it.) Additionally, Ibotta is quick and easy to use and offers multiple opportunities to make money.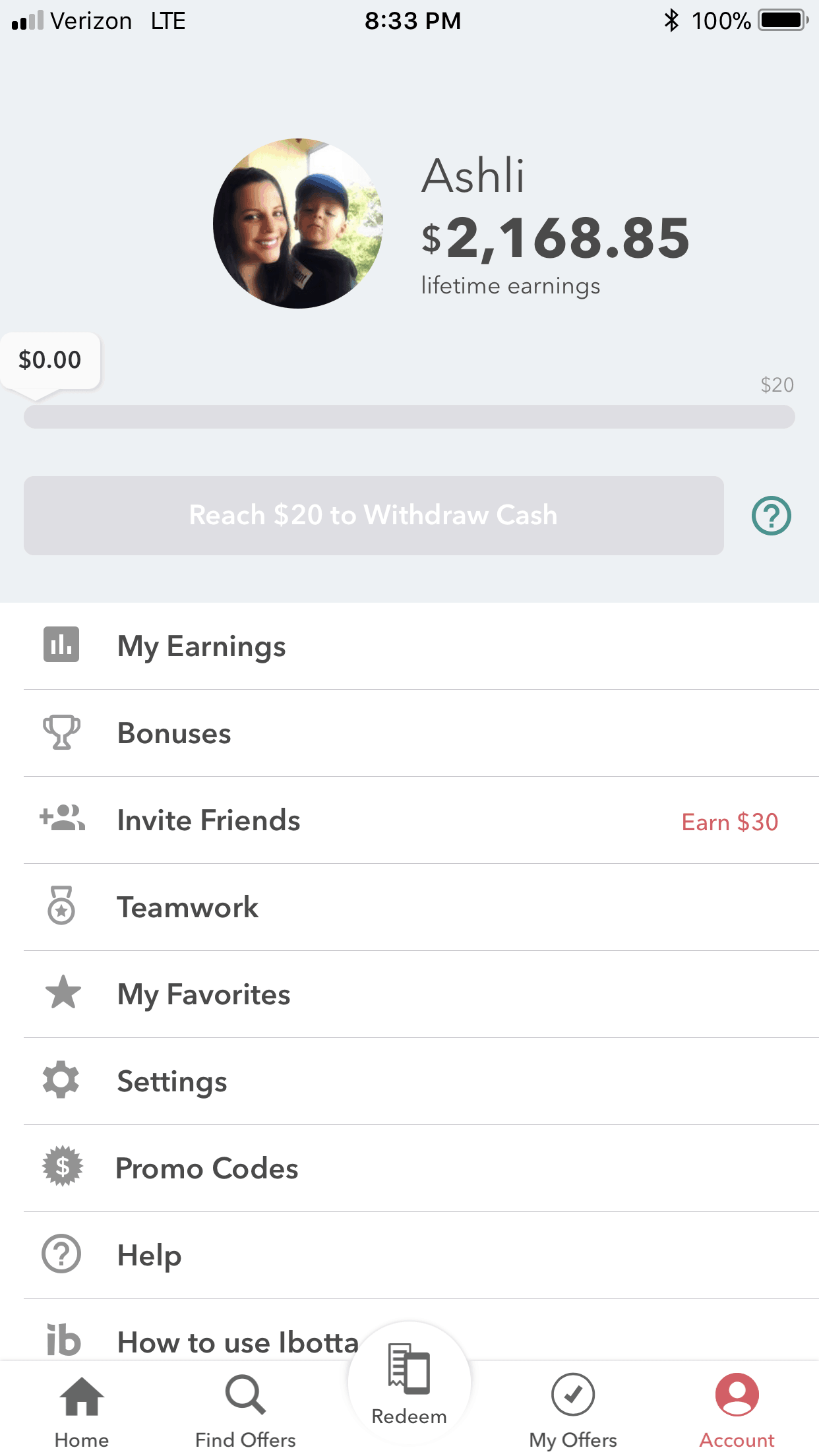 Now let's take a closer look at exactly how Ibotta works (and how you can make money.)
Ibotta has partnered with hundreds of retailers to offer cash back on select items. It's easy to use – you simply log into your Ibotta account and select the offers you want to redeem.
You can also learn how to use Ibotta to Save Money on Travel. 
After you've done your shopping, you'll scan the barcode of the corresponding product then snap a quick photo of your receipt and upload it in the app. 
Within 24 hours, your cash back will be deposited into your account – it's that simple. Ibotta is great for helping to make $300 in a week, make extra money for Christmas or save $3,000 in 3 months!
Claiming cash back on your shopping is the primary way to make money with Ibotta.
However, there are additional ways you can make money with the app, including shopping online through the app, redeeming special in-app offers, and referring friends (you'll earn $3 for every friend who signs up using your referral code.)
Want a $20 Signup Bonus for Ibotta?
Use this link to signup for Ibotta and you'll get a $20 bonus after you redeem your first rebate!
Rakuten
I've been a fan of Rakuten (formerly Ebates) for years, and have made nearly $1000 using the app. 
If you do any online shopping, then you're leaving money on the table if you're not using Rakuten.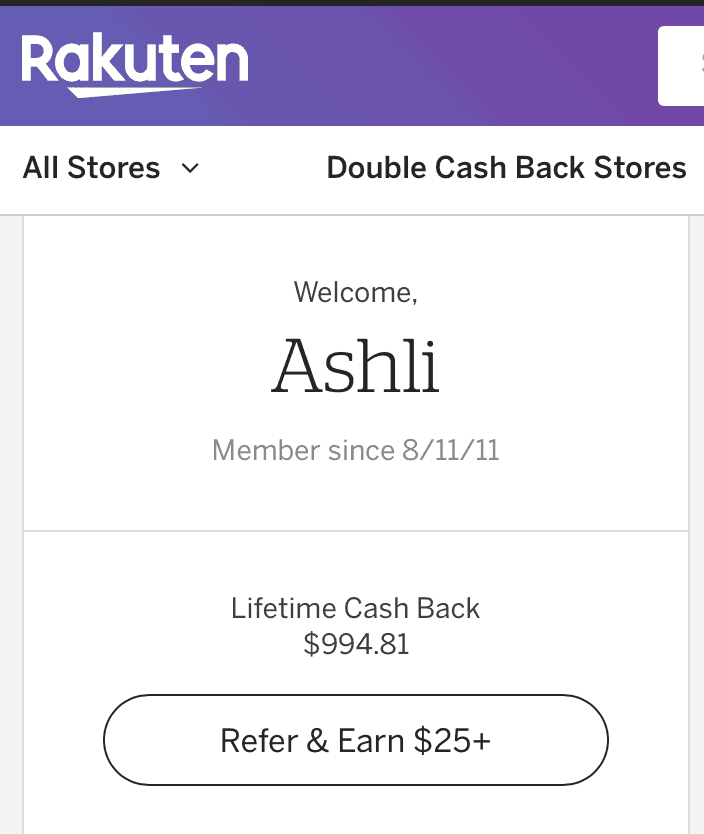 Rakuten has partnered with thousands of retailers to give you cash back on your online shopping purchases. It's a great way to trick yourself into saving money. 
Rakuten is easy to use – just open the app (or go to the website) before you shop and find the retailer you plan to shop at. Click on the link and you'll be taken directly to the store's website. 
Then you'll just shop like normal. Rakuten will track your purchase and reward you with a percentage of the purchase price in cash back. The cash is deposited into your Rakuten account and you'll get paid every 3 months via PayPal or check (your choice.)
You can also earn $25 for every friend you refer to Rakuten. 
Want a Rakuten $10 Signup Bonus?
Use this link to join Rakuten and you'll get a $10 bonus after you make your first qualifying purchase.
Swagbucks
Swagbucks is a fun app that I've been using for a few years to make money from my smartphone.
I usually save up the money I make from Swagbucks throughout the year and then use it to pay for Christmas presents, which is a nice little bonus at the most expensive time of year!
There are a number of ways you can make money with Swagbucks, including taking surveys, answering polls, searching the web, watching videos and playing games. 

Whenever you complete a task in Swagbucks, you'll earn "Swagbucks" which you can exchange for gift cards to top retailers like Amazon and Starbucks, or PayPal cash.
Use this link to download Swagbucks and get a $5 signup bonus.

Nielsen Computer & Mobile Panel
Nielsen Computer & Mobile Panel is a professional research company that has been established for over 90 years. Like the other market research companies on this list (Swagbucks and Vindale) Nielsen Computer & Mobile Panel gathers data from users and shares this with companies they've partnered with.
One of the best benefits of Nielsen Computer & Mobile Panel is that it's completely passive. You simply install the app on your cell phone and you'll be entered into a monthly draw where they award 400 users with a share of $10,000. 
Don't think you'll win a share of the 10k every month? 
Good news – just for installing the app on your device, you'll get paid $50/year. Even better – you can install it on multiple devices (i.e. your cell phone, desktop computer, laptop computer, iPad, etc.) and get paid $50/year per device.
LifePoints
Another survey company I recommend is LifePoints. 
LifePoints offers survey to countries around the world in many different languages. You can fill out surveys offering your opinion on a wide array of topics. You likely won't get rich off of the surveys, but it can add up to $100+ a month, which is always helpful, especially if you want to treat yourself!
You can redeem your points for gifts cards such as Best Buy and Target (among others), or redeem them for cash using PayPal. 
Click here to start making extra money with LifePoints. 
Shopkick
Love the idea of a treasure hunt where you earn real money? Then you'll want to download the Shopkick app.
Shopkick is a unique app that pays you in "kicks" for completing a variety of simple tasks. You can then redeem your kicks for a gift card of your choice.
Here's how to earn kicks with Shopkick:
Download the Shopkick app
Scroll through the list of retailers
Some stores will award you kicks simply for entering the store
Once you've entered the store, check the app for a list of products you'll need to find
Find the product, scan the barcode and earn kicks
You can earn additional kicks for purchasing items, but it's not required
Confession – my husband and I both have the Shopkick app on our phones and have been known to have "Shopkick duels" where we race to see who can scan the most barcodes in a 10 minute period (the only rule is – no running through the store… Try to look like a "normal" customer.) 
Shopkick is a fun app to use and the stores they've partnered with are stores that you may already frequent – think Walmart, Target, Walgreens, Aldi, Best Buy, etc. – so you might as well earn some extra cash while you're shopping.
Vindale Research
Vindale Research is a respected market research company that pays you to take surveys. Your answers will be shared anonymously with various companies to help the improve their products and services.
There are a couple of features that make Vindale Research stand out over other survey companies, including the higher payout amounts and the daily studies.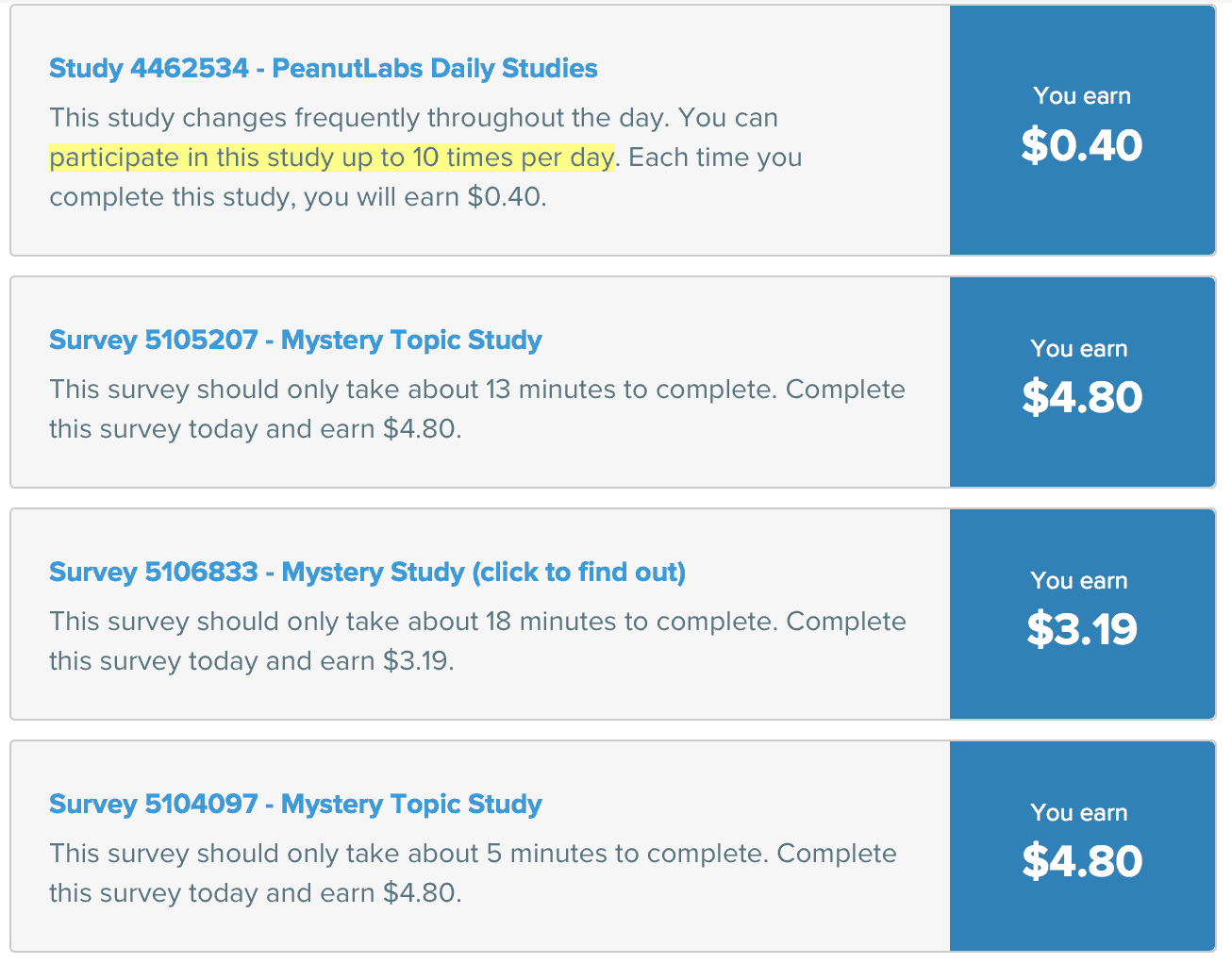 The image above is a screenshot I just took that shows some of the current surveys available to me. 
As you can see, two of the surveys are paying $4.80 and one is paying $3.19. You can also see the estimated completion time ranges from 5 minutes to 18 minutes. Completing all three of these surveys would take just over half an hour and would net me $12.79 which isn't bad for half an hour answering some survey questions.
Additionally, Vindale Research has daily studies that change frequently throughout the day. Daily Studies pay $0.40 and you're allowed to participate in a maximum of 10 per day. If you complete the max, you'll make $4/day or $28/week just from the Daily Studies.
Vindale Research also has a generous "refer-a-friend" program that pays out $5 per referral. Once you've signed up, you can join the referral program and get your own referral link.

Payments are made every 2 weeks, once you reach the minimum threshold of $50. To request payment, just log into your account before the upcoming payment deadline (if you miss the deadline, you don't lose your money. It will just stay in your account until the next payment date.)
Click here to join Vindale Research and get a $2 signup bonus.
Drop
Drop is a popular app that allows you to earn rewards for shopping at your favorite stores by tracking your debit and credit card purchases.
You simply download the app, link up your credit and debit cards and then just shop as you normally would. You'll earn points for everything from grocery shopping to dining out, which you can redeem for gift cards.
Drop uses industry-leading security practices to ensure that your data is safe at all times, and your bank details are never stored in the apps servers so you can rest assured that your information is safe.
I recommend using Drop in conjunction with Ibotta and Ebates to maximize your earnings. Another great way to trick yourself into saving!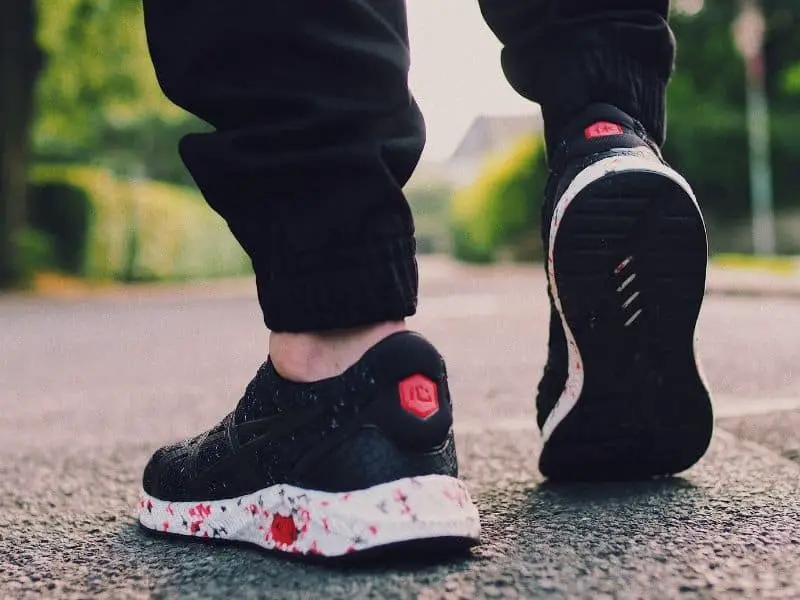 Sweatcoin
Do you enjoy going for walks outdoors? Did you know that you can get paid to walk?
Sweatcoin is an app that tracks your steps and rewards you for being active. You simply download the app and then start walking. Your steps will be tracked by Sweatcoins GPS tracker, and you'll earn 0.95 Sweatcoins for every 100 steps you take. Once you've earned enough Sweatcoins, you can exchange them for various rewards.
You can also earn money for referring your friends to Sweatcoin. For every 6 friends you refer, you'll earn $6. Refer 20 friends and you'll earn $20.
Read the full review on Sweatcoin. 
Healthy Wage
While we're on the topic of fitness, another great app that pays real money is Healthy Wage.
Healthy Wage is an organization that has partnered with various government entities and healthy living advocates to encourage people to achieve a healthy weight. 
First you'll go to the Healthy Wage calculator and answer a few questions, including how much weight you want to lose and how much money you want to wager.
You'll then receive a personalized calculation of how much money you stand to win if you reach your goal weight by your target date.
You can choose to do a personal bet or work with a team to achieve your weight loss goals.
Healthy Wage has paid out thousands of dollars to participants, and can be a great added incentive to achieve your weight loss goals. Learn more about how to get paid for losing weight!
Acorns
Acorns is an app that invests your spare change for you.
You simply download the app and link up your debit card. Every time you make a purchase, Acorns will round up to the nearest dollar and invest that amount for you.
For example, let's say you buy a Starbucks drink for $4.80 (how to get a free Starbucks). Acorns will round it up to $5 and invest the $0.20.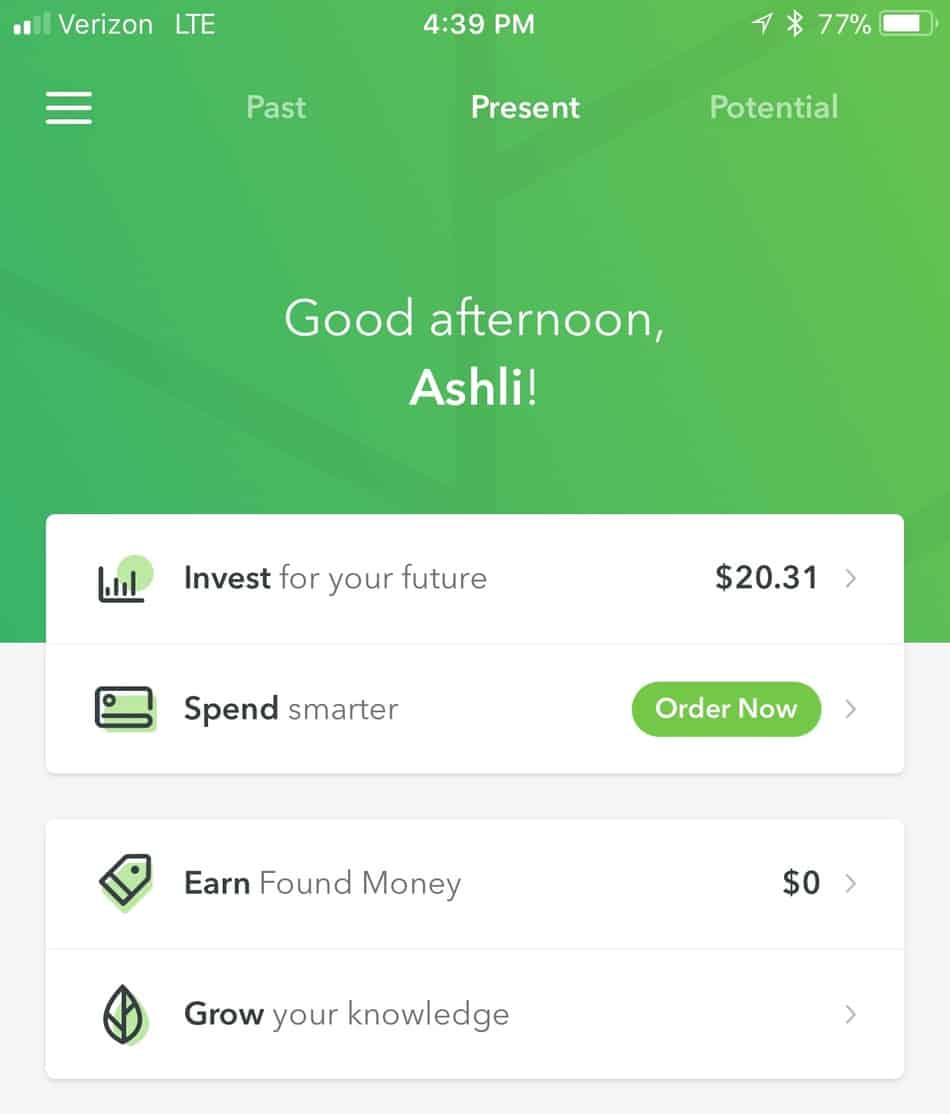 Unlike the other apps on this list, Acorns isn't free (it costs $1/month) but it's a good way to get started investing, especially if you don't have a lot of upfront cash.
You can also earn $5 for every friend that you refer to Acorns using your referral link. 
Click here to join Acorns and you'll get a $5 signup bonus.
In Conclusion
There are millions of apps in the app store, but these legit money making apps are amongst the best that I've found. They're fun, easy to use and can be a good way to earn a side income. 
If you're interested in more ways you can make money online, check out these articles: