This post contains affiliate links, which means I may receive a small commission, at no cost to you, if you make a purchase through a link.
These 10+ legit online jobs are perfect for those looking to make an income from anywhere in the world without an upfront investment of cash. Whether you want to stay at home with your kids, not have to commute, not deal with a boss, or just want to travel the world, these online jobs offer those opportunities!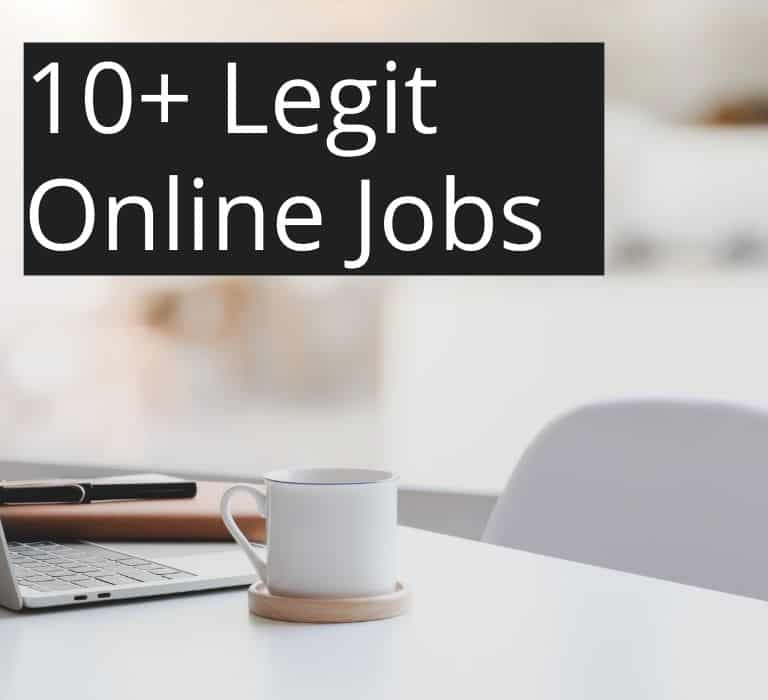 Let's talk about legit online jobs that don't require any upfront investment of cash – do they actually exist?
Is your Facebook feed cluttered with "opportunities to start your own business and make money online?" Mine is. But the reality is, most of these "business opportunities" are actually from network marketers (also known as multi-level-marketers) looking to grow their team.
These online jobs almost always require monthly fees and/or minimum monthly purchase requirements, meaning that you have to either sell or purchase a certain amount of product per month to "stay active" or "maintain rank."
While a very small minority of people do find success in MLM, sadly, the Federal Trade Commission found that 99% people who join a MLM company end up losing money.
If you've been burned by a MLM company or you're just trying to find real legit online jobs that don't require any upfront fees, then keep reading.
You may also want to read 40+ Stay at Home Jobs That Pay Well or 10 Work From Home Jobs for Moms.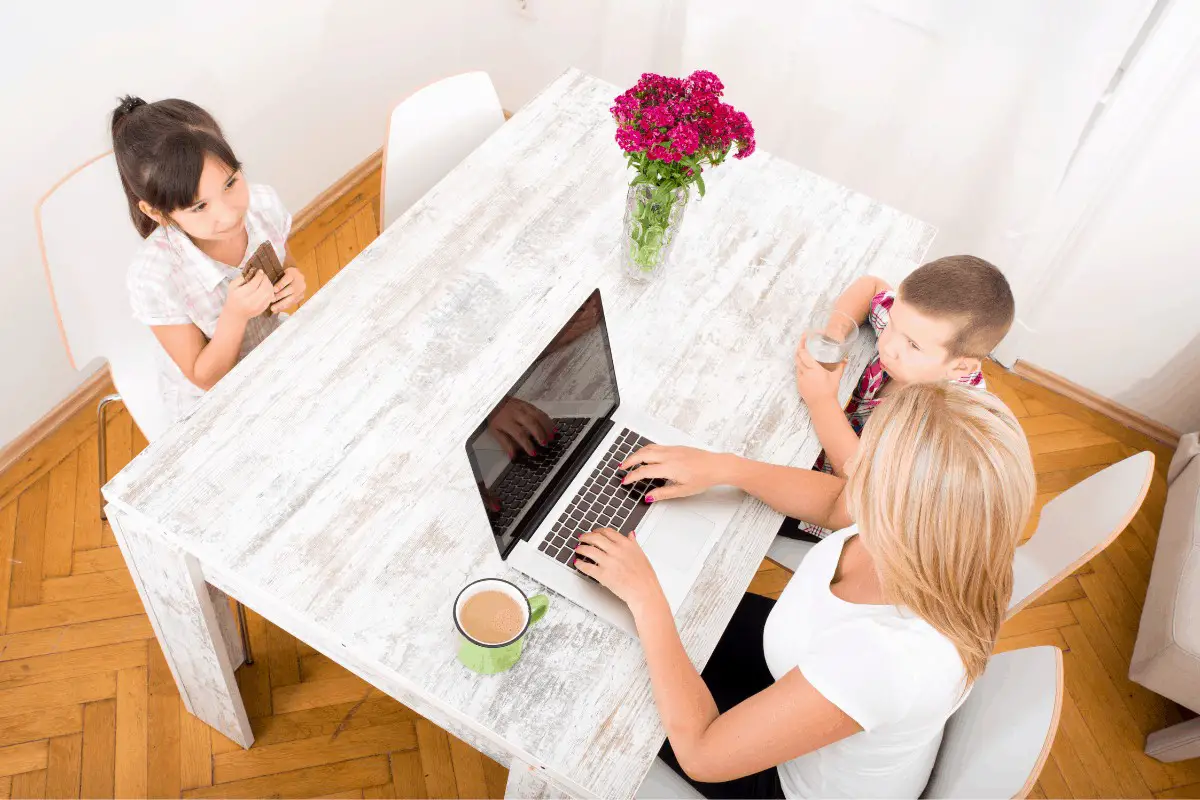 The Best Legit Online Jobs
While the below don't require anything to get started, if you want to take a class or buy a book, you can make 300 dollars fast to help pay or it.
And these online jobs that pay daily may be a good place to start if you need money now.
These online jobs for college students with no experience are also pretty legit!
Online English Teacher
Teaching English online to Chinese kids is a online job that requires no fees. The pay for an online English teacher varies, but is usually around the $16-$22/hr mark.
There are several companies that hire online English teachers. Two of the top recommend include:
Palfish is one of the best online English teaching companies to work for if you're looking for a flexible job that pays well and does not require you to hold a bachelors degree (of course, if you DO have a bachelor's degree you can still work for Palfish. It's just not a requirement.)
Palfish pays up to $22/hr with bonuses including things like a $15 props fee and one of the best parts – you teach completely from your smartphone or tablet. That means you don't need to have access to a computer to teach with Palfish (and it also means teaching with Palfish is highly portable.)
Click here to apply to teach with Palfish.
EF Online
**Due to COVID-19, EF is not currently hiring new teachers. Please check back in a few months. 
EF Online is a trusted company that hires online English teachers. EF Online hires native English speakers from the USA and UK. Unfortunately, they don't hire citizens of other English speaking countries like Australia, New Zealand or South Africa.
The pay is broken down as follows:
Base Pay Rate: 2 lessons per hour ($13.20/hr).
Surge Hours: Teach at 6-8:30am & 9-10:30pm EST (+$2.80/hr).
No Shows: Do not cancel class within 24 hrs of start-time (+$2.00/hr).
The "45": Teach 45 or more ½ hour classes within a month (+$2.00/hr).
Click here to read my full review of EF online.
VIPKID
VIPKID is the #1 platform for online English teaching in China.
The company was recently awarded #1 position on Forbes magazines "Best work from home companies" list in 2018. Teachers can earn as much as $22/hour working on the VIPKID platform.
Virtual Assistant
Virtual assisting is a rapidly growing field with endless opportunities. Both online and brick and mortar businesses are frequently in need of skilled, professional virtual assistants for things like email management, social media posting, editing/uploading blog posts, managing affiliate programs, creating social media images and more.
As a virtual assistant, you're usually self-employed which means that you can set your own hours and decide what rate you'll charge, however the average rate for a US-based VA is from $25-$50/hour.
If you have strong administrative skills, it's possible to get started as a virtual assistant without undertaking any further training. I know of a number of people (myself included) who actually approached current and former employers and either offered their services virtually, or negotiated a virtual position.
Try one of the virtual assistant jobs for beginners.
If you feel like you could benefit from some training before you launch your virtual assistant business, then I recommend you check out the free Ten K VA web class offered by Kayla Sloan, a highly successful virtual assistant who makes over $10,000/month.
Amazon Virtual Employee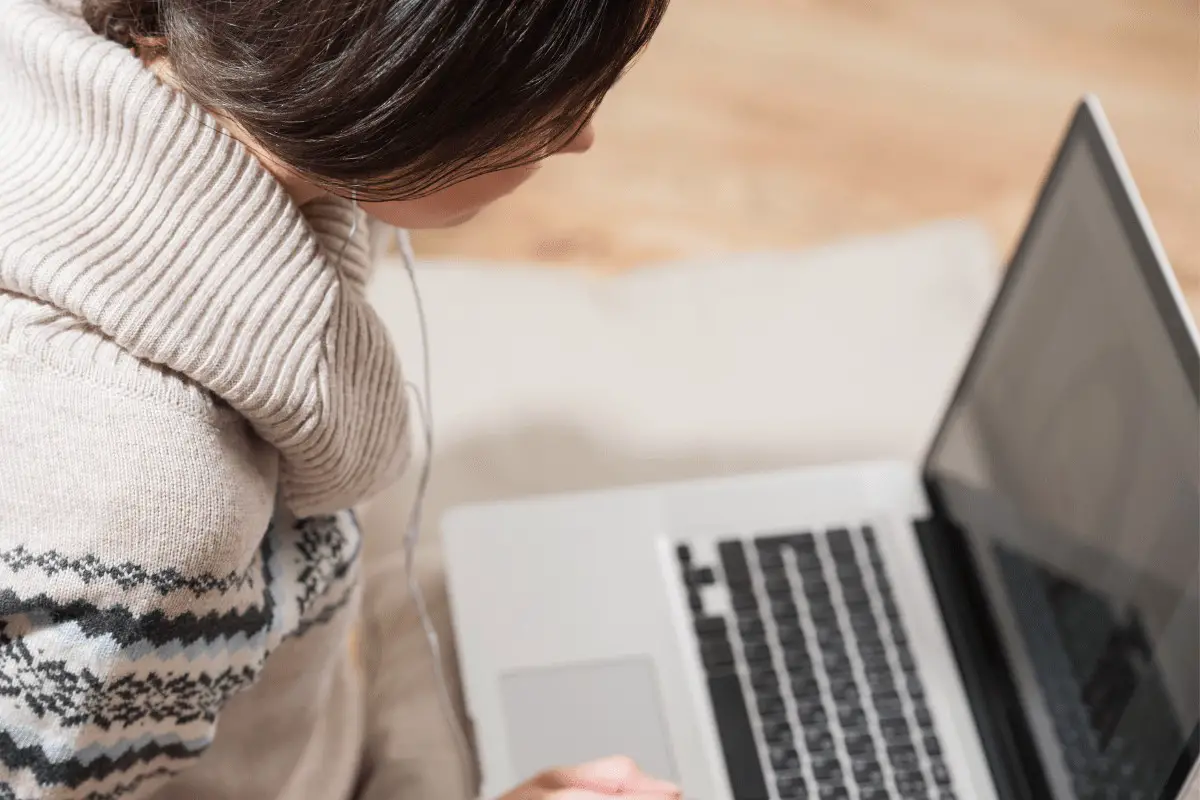 Amazon is regularly looking to hire virtual employees, with pay ranging from $22,156/year for a customer service rep to $133,524/year for a support specialist, according to Indeed.
To find Amazon virtual job listings, click here.
Freelance Writing
If you enjoy writing then freelance writing can be an excellent online job. As a freelancer, you're able to set your own hours which means if your kids are sick, have a dentist appointment, or you want to head to Paris, then you don't have to worry about asking for time off, because you are the boss.
Not only can you make a great income, it's also a buzz to see your words in print.
If this sounds like something you'd like, I took and recommend the course 30 Days or Less to Freelance Writing Success. The creator of the course, Gina Horkey, was able to completely replace her full-time corporate income in less than a year.
Search Engine Evaluator
Appen is a data collection and evaluation company that offers a variety of legit online jobs, including internet analysts, social media evaluators, search engine evaluators and transcribers.
Appen was recently named as the #1 company to watch for remote jobs in 2019 by FlexJobs. If you're hired by Appen, you'll be an independent contractor which means you're required to pay your own taxes, however there are no fees required. To view open positions at Appen, click here.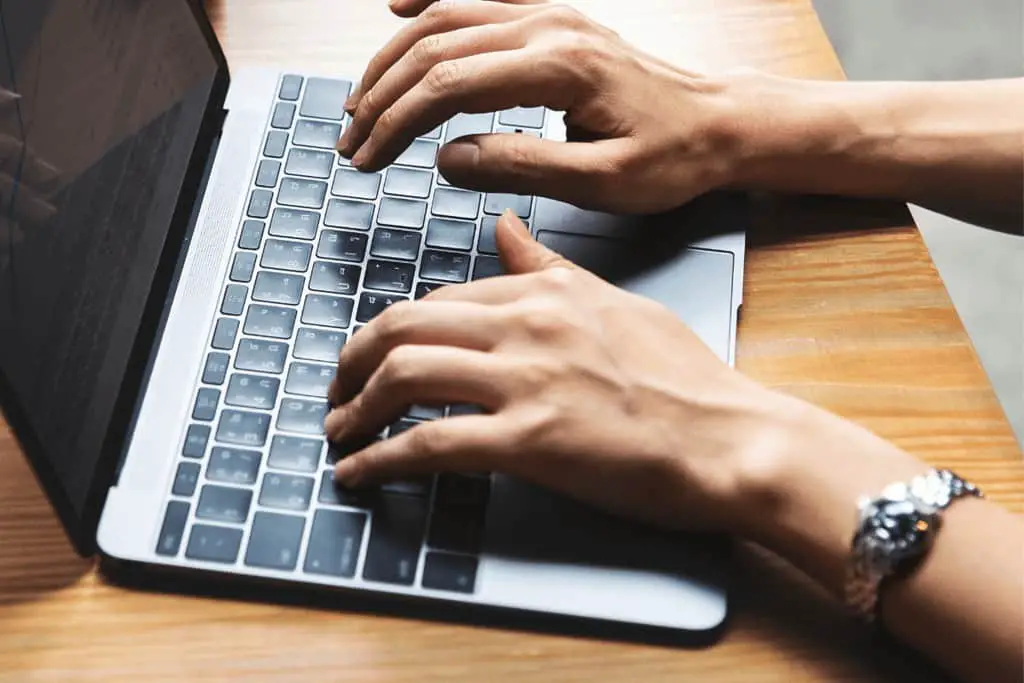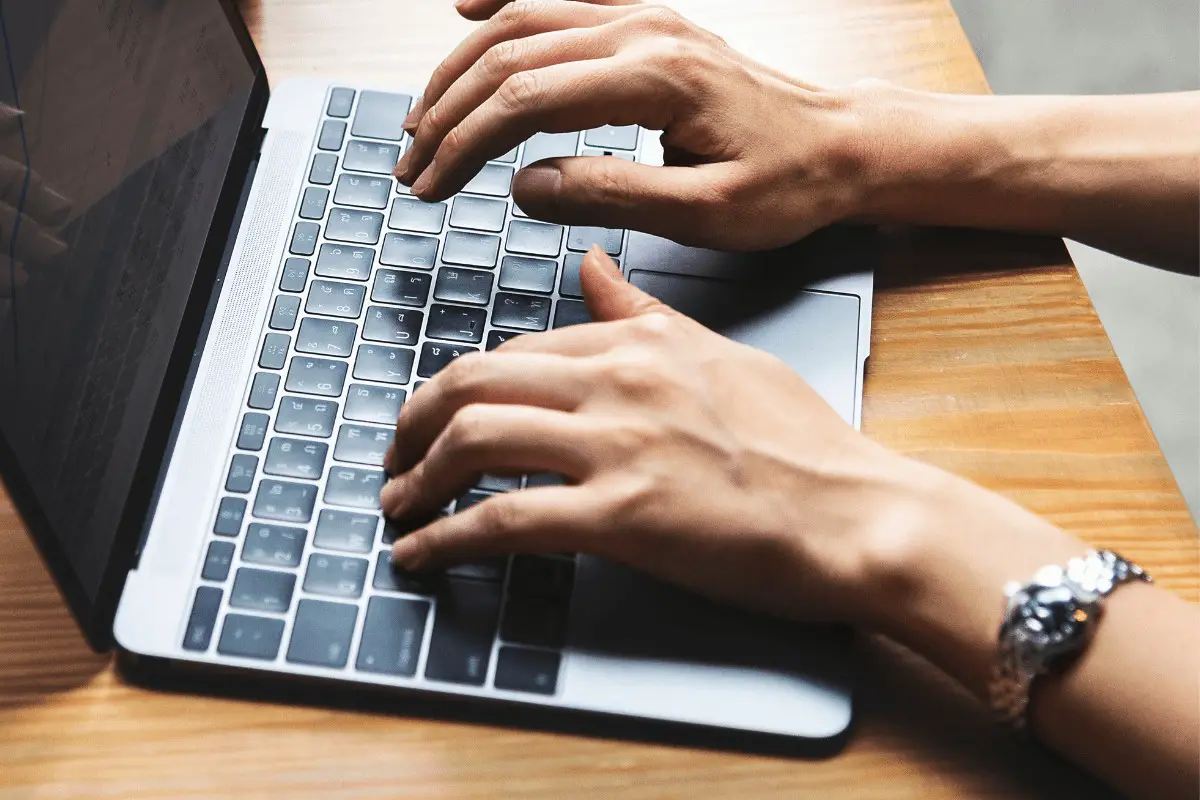 Proofreader
If you're highly detail oriented and have a strong spelling and grammar skills, then proofreading is a great option.
According to FlexJobs, the median pay for a proofreader is around $43,000/year. However, most proofreaders are freelancers and Caitlin Pyle, the founder of Proofread Anywhere, states that general proofreaders can expect to earn anywhere from $100-$500 to proofread a non-fiction book of 15,000-30,000 words.
If you'd like to learn more about becoming a proofreader, Caitlin has put together a free proofreading workshop where you'll find out how proofreading can provide financial and lifestyle freedom, and the surprisingly easy way to get proofreading clients.
Online Tutor
Tutors.com is a company that hires online tutors in the following fields: Business, Humanities, Languages, Mathematics, Sciences, Technology and Test Prep.
If you have a college education in any of the areas listed, then you can apply to work remotely as a tutor with Tutors.com
Travel Agent
If you love to travel, then working from home as a travel agent might be a great job. World Travel Holdings is an online company that hires remote travel agents.
World Travel Holdings requires no upfront fees and provides a clear career path which varies depending on whether you're interested in service-related roles or sales-related roles. You can learn more about World Travel Holdings here.
Data Entry Specialist
If you're a fast, accurate typist then working from home as a data entry specialist can be a good, flexible job that allows you to work around your lifestyle.
Rev.com is a company that hires data entry specialists to work as a transcriptionist, captioner, subtitler or translator. You're able to choose your own schedule, take on the projects that suit you, grow your career skills and receive weekly payouts via PayPal. Click here to learn more about working for Rev.com.
Check out these 10+ data entry jobs with no investment!
Customer Service Representative
If you have little ones at home, this job probably won't work for you, but if your kids are at school during the day, then there are dozens of companies who hire virtual customer service representatives.
Blooms Today hires independent contractors to take flower orders. Check out Blooms Today to see if they're currently accepting applications.
There are also a lot of companies allowing work remote right. Learn how you can make a great income when you work from home for Amazon.
If you're looking to start working from home, you can also make $300 fast to get started on your venture!
Concentrix is another company that hires virtual customer service representatives. They usually require a short period of in-house training but once that's been completed, you are able to work from home.
In Conclusion
You can start all these jobs with no upfront frees or investments. Get the freedom to work from home, or from anywhere in the world, with these jobs! 
Do you work from home? What kind of job do you have and do you enjoy it? Comment below as we'd all love to hear about your experience!