This post contains affiliate links, which means I may receive a small commission, at no cost to you, if you make a purchase through a link.
Whether you're looking for a convenient side hustle or a job that enables you to work from home and set your own hours, these online transcription jobs for beginners may be the perfect option.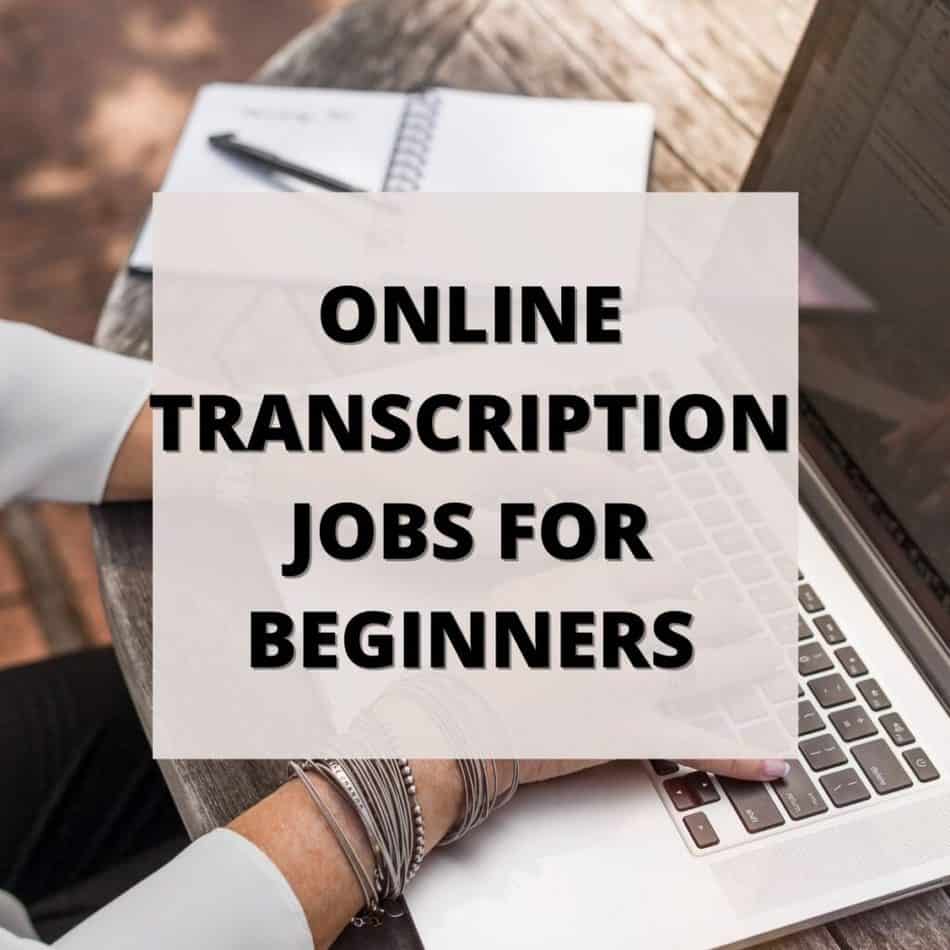 One of the best things about online transcription work is that it is easy to get started, even if you have no experience – and it can be a legit online job! Almost anyone can become an efficient online transcriptionist and there are many resources available to help set yourself up for success.
You can quickly become a successful transcriptionist even if you are a complete beginner.
Read on to learn how much you can expect to make as a transcriptionist, what you need to get started, and where to look for your first transcription jobs.
It's a great way for stay at home moms and dads to make some extra money, as well as the perfect online job for college students.
Check out these other data entry jobs with no investment required upfront or these online typing jobs for students.
What is Transcription?
Transcription is the act of listening to an audio or video recording and putting it into writing. The transcriptions must be accurate and free of typos. You need to be able to type quickly and accurately to do this successfully.
Transcription work often pays by the audio minute, so the more proficient you become at accurately transcribing, the higher your hourly rate will be.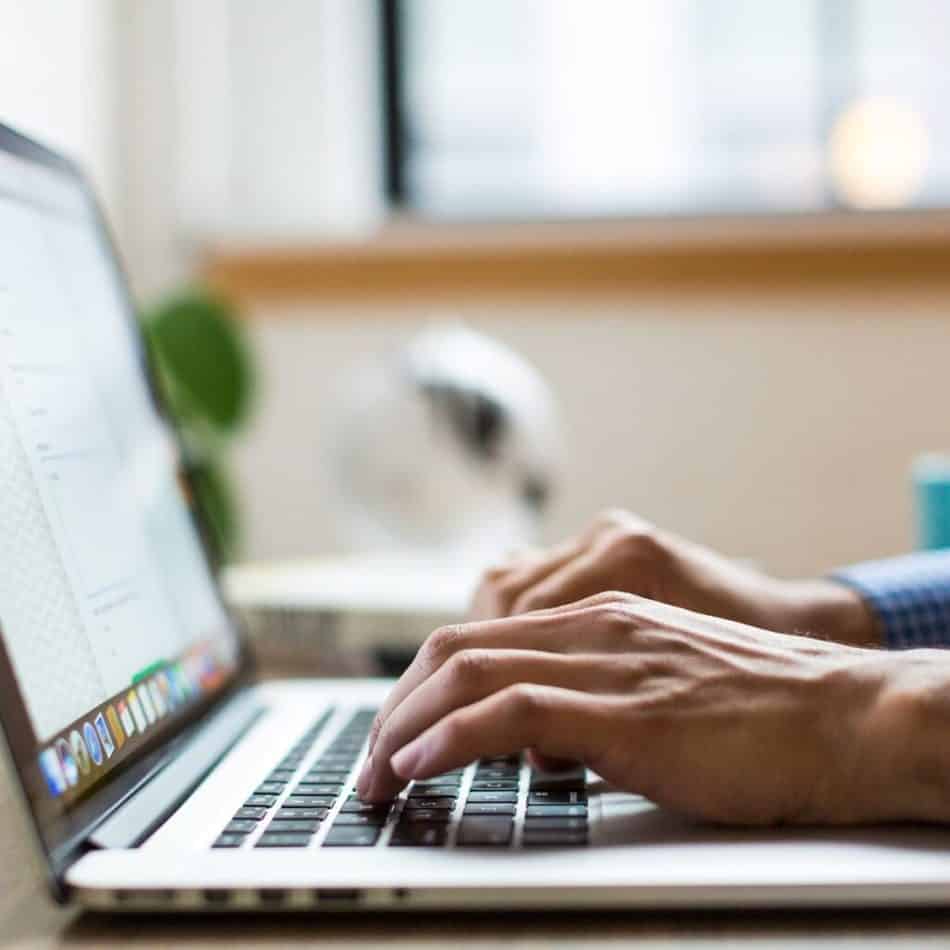 What Are the Requirements For Transcription Work?
There is very little training or equipment required for online transcription work. Read on to learn exactly what you need to get started. 
Training
Entry-level transcription jobs don't typically require much training. Some transcription marketplaces will provide training before you are accepted to work within their platform.
This usually involves completing a test assignment or a short course related to their best practices.
That said, there are online courses available that will help you improve your transcription skills and in turn boost your hourly rate. While formal training isn't necessary, it can save you a lot of time in your journey to becoming a successful transcriptionist. 
Transcribe Anywhere is a fantastic place to get started with transcription training. They offer a free transcription course that teaches you transcription best practices and helps you understand what clients are looking for. It will also show you how to position yourself to secure long-term work as a transcriptionist.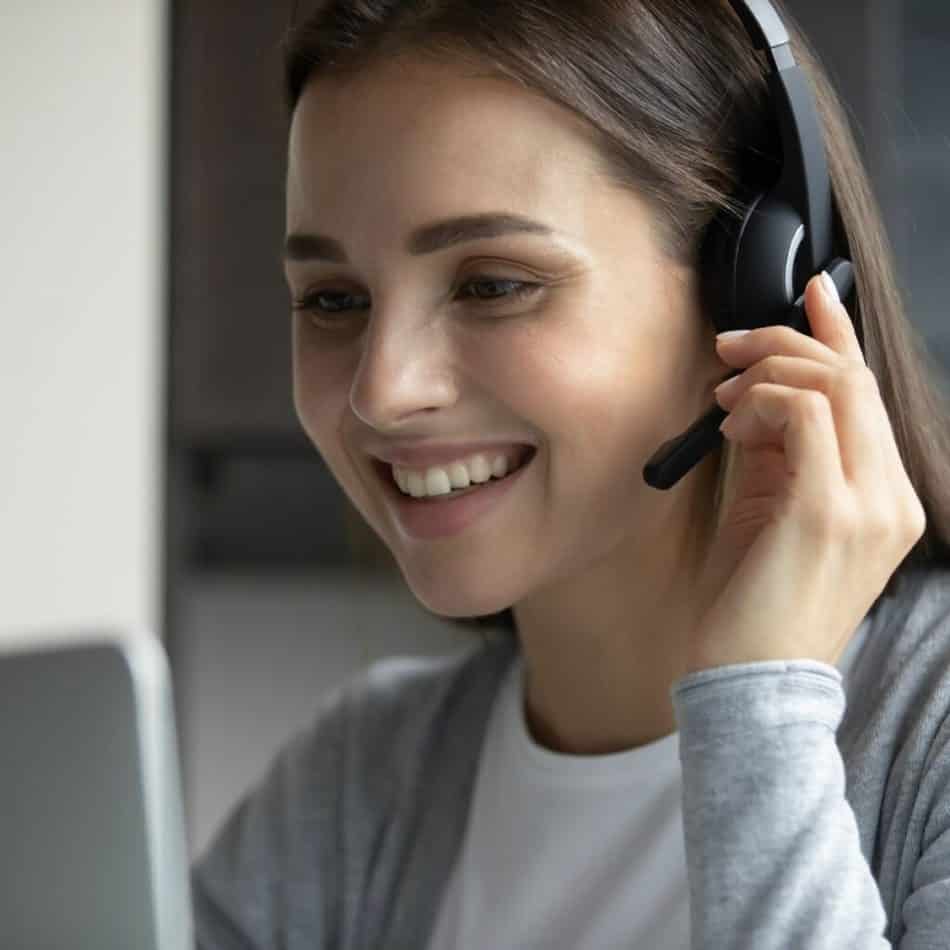 Equipment
Another favorable aspect of transcription work is the fact that it doesn't require much equipment. All you need to get started is the following:
A comfortable workspace
A computer with internet access
A set of headphones
MS Office or another word processor
Foot pedal (optional)
Some transcription companies may suggest or require you to have a foot pedal. This pedal is used to start and stop the recording so that your hands may remain positioned on the keyboard for rapid transcription.
The pedal increases your accuracy and your speed, but it is not required for most beginner transcription gigs.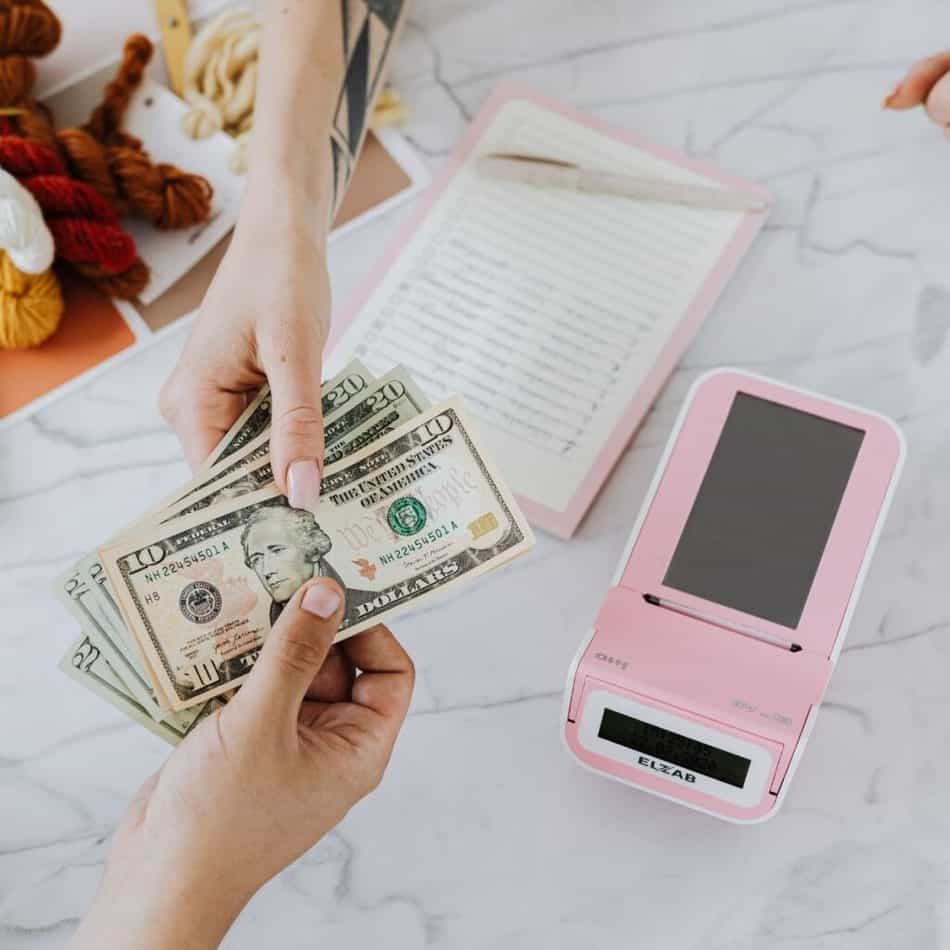 How Much Can You Earn as an Online Transcriptionist?
You can earn anywhere from a few hundred to thousands of dollars each month as an online transcriptionist. Typically, transcription rates are based on the number of audio hours transcribed, not the number of hours you work.
As such, you will earn money as you become faster and more accurate in your transcription work.
As you become experienced as a transcriptionist you may wish to specialize in a certain type of transcription. There are transcription companies out there that pay much higher rates for experienced transcriptionists and specialized transcriptionists.
So, once you become familiar with the different types of transcription work available, look for ways to niche your services and secure those higher rates.
Companies Hiring Transcriptionists
There are all kinds of companies where you can find transcription jobs online. Some companies specialize in certain types of transcription projects, such as medical or legal, while others offer a broad range of projects.
Below are a few companies where you can find work as a beginner transcriptionist. This list is by no means exhaustive, but it will certainly help you get started.
1. Rev
Rev enables clients to post transcription gigs for freelance transcriptionists around the world. You can join Rev as a transcriptionist or a captioner.
Transcriptionists create accurate transcriptions of audio and video files. Captioners create accurate captions to convey what is being said along with any relevant sounds. They must also sync the audio with the video appropriately.
Transcription gigs on Rev pay from $0.30-$1.10 per video or audio minute. Captioning gigs pay $0.54-$1.10 per audio/video minute.
Rev pays freelancers weekly through PayPal.
2. GoTranscript
GoTranscript hires freelance transcriptionists from around the world to complete audio transcriptions for a huge range of different clients.
You are free to choose the projects that appeal to you and can even listen to an audio file before agreeing to complete the transcription. All of your transcriptions will be reviewed and rated by editors to help you learn and improve your quality of work.
Once you develop a reputation for completing high-quality transcriptions you will be rewarded with more offers from the platform and higher pay rates.
With GoTranscript you can choose your own hours and pick your projects, making this a very flexible work from home opportunity.
GoTranscript pays up to $0.60 per audio or video minute and they pay out each Friday via PayPal or Payoneer.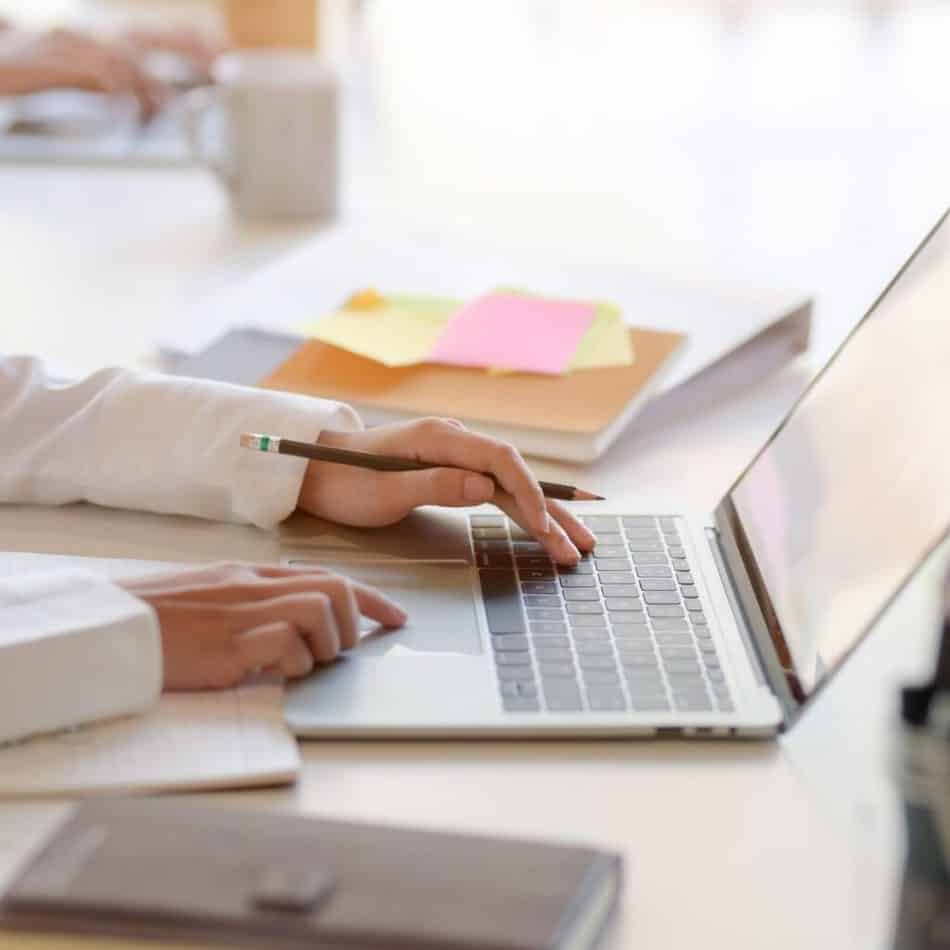 3. TranscribeMe
TranscribeMe claims to offer the best rates in the transcription industry, boasting $15-$22 per audio hour. If you become a specialist in a certain transcription niche (such as Medical), you can earn even more.
You will receive payouts from TranscribeMe via PayPal each week, as long as you have at least $20 in your available balance.
When working with TranscribeMe, you will transcribe short clips of 2-4 minutes. Once you submit a completed transcription the system will send another to work on. You can complete as many clips as you like in a single session.
4. CastingWords
CastingWords words hires freelancers from around the world to complete transcription, and editing jobs. All you need to do to start picking up work from CastingWords is create an account.
You may be asked to complete a short transcription test, but it is not required for all applicants.
Each job from CastingWords has a base rate, which starts at $0.085 per audio minute but may be up to $1 per audio minute.
Completed assignments are assigned a grade between 0 and 9. Assignments graded 4 and below are discarded and redone and receive no pay. Assignments graded 5 receive base pay, and assignments graded 6 or higher receive up to 3 times the base pay amount.
You will be paid weekly through PayPal as long as you meet the $1 minimum payment threshold.
Start working with CastingWords!
5. Quicktate
Quicktate is a company that offers transcription of voicemails, memos, letters, medical documents, phone call recordings, and a myriad of other audio files. Most recordings are just a few minutes in length, but some may be several hours long.
To work with Quicktate, fill out an application on their website. You will be asked to take a typing test for each language or specialty you are interested in, and you will have to take a test to demonstrate your understanding of Quicktate's requirements.
To work on the platform you must also provide 3 references, and pass a background check. The background check ensures you have not been convicted of any felonies or misdemeanors.
A background check will only be performed if you pass the aforementioned tests. There is a $20 fee for the background check.
Start your Quicktate application!
6. GMR Transcription
GMR hires transcriptionists who can provide transcription and translation of a variety of different topics, including academic and legal documents in both English and Spanish. 
No prior transcription experience is necessary to work for GMR, but you will have to pass a transcription test before you are eligible to start working with them.
GMR doesn't disclose their rates until after you are approved on the platform but they claim that transcriptionists typically make between $1000 to $3000 per month.
They offer you the freedom to set your own work schedule and take on as much work as you like. However, they do ask freelancers to transcribe a minimum of 4 hours of audio each month.
7. Scribie
Scribie hires freelancers to transcribe audio files of 10 minutes or less. They pay between $5 and $25 per audio hour.
To work for Scribie you must first complete an application and then complete a test translation project. Once your test project is approved you will be certified as a Scribie transcriptionist. If you do not pass the test assignment on the first try, you can try again up to 10 times.
The work you complete through Scribie will be reviewed and assigned a letter grade between A+ and D. If you consistently earn good grades you will be rewarded with opportunities to take on new types of work and earn higher rates.
Scribie also offers opportunities to earn a $5 bonus for every 3 hours' worth of audio that you transcribe each month. You also increase your income from Scribie through referrals and affiliate commissions.
Final Thoughts
Online transcription work is a fantastic way to earn money from home while working flexible hours. It doesn't cost any money to start working as a transcriptionist and you can get started without any former experience.
Over time, finding a transcription specialization and honing your skills to provide highly accurate and rapid transcriptions will make it easier for you to command higher pay.
Fortunately, many of the transcription companies mentioned above promote from within and provide professional training for their freelancers. So, the only thing standing between earning money is a quick application!
If you love the idea of working from home, you may want to try out some of these work from home jobs: