This post contains affiliate links, which means I may receive a small commission, at no cost to you, if you make a purchase through a link.
Whether you're considering living in a van full-time or simply trying to afford your short-term travel goals, you may be asking yourself how people afford this lifestyle. What's the secret?
Today, I'm going to break down how to make money on the road with 6 different income opportunities and clear steps to get started.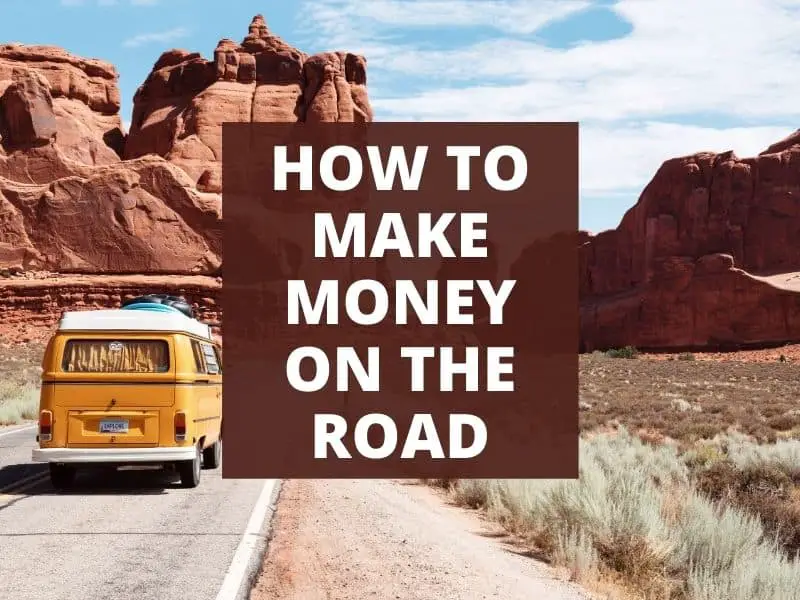 If you're reading this, chances are that you have a dream of either travelling full-time or extending your short-term travel plans. Unfortunately, for many people, there is one obstacle that prevents them from living out these dreams – Money!
Even living in a van full-time comes at a cost. From rising gas prices to meal costs, the money has to come from somewhere.
The idea of making money on the road may seem intimidating or overwhelming. This is only made worse by the horror stories of those who have been scammed by 'work from home opportunities' online (i.e. opportunities like Monat Global, LeVel Thrive or even more legitimate MLM companies like Arbonne).
The good news is that you don't have to wait until you've saved up a ton of money to hit the road.
Below, you will find a list of credible income opportunities the span across a variety of different skillsets and educational backgrounds. While you may have to invest in the necessary equipment, many of these jobs require nothing more than a computer, a reliable internet connection and your commitment to put in the work.
6 Opportunities to Make Money on the Road
If you're ready to make a change and join the growing community of 'digital nomads', let's learn how to make money on the road! 
You can also make $200 fast if you're in a pinch!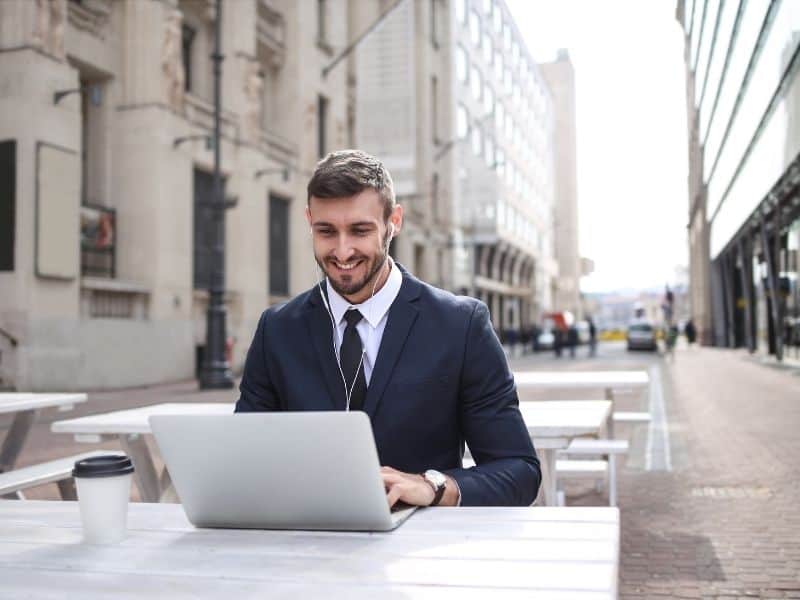 Telecommute
There are many companies that offer telecommuting, flexible schedule employment or remote employment opportunities. This has only grown in popularity in recent years, providing you with more opportunities to maintain a normal full-time or part-time income while on the road.
The obvious benefit of taking remote work is the guarantee of a regular paycheck. However, this also means that you must commit to a regular work schedule, potentially with minimal flexibility.
If you are on the search for a remote working opportunity, be aware that there are many scammers out there looking to take advantage of this opportunity. The safest option is to stick to well-known, established companies such as Amazon, Appen, Xerox, or Dell.
Learn how to work from home for Amazon and make good money while on the road!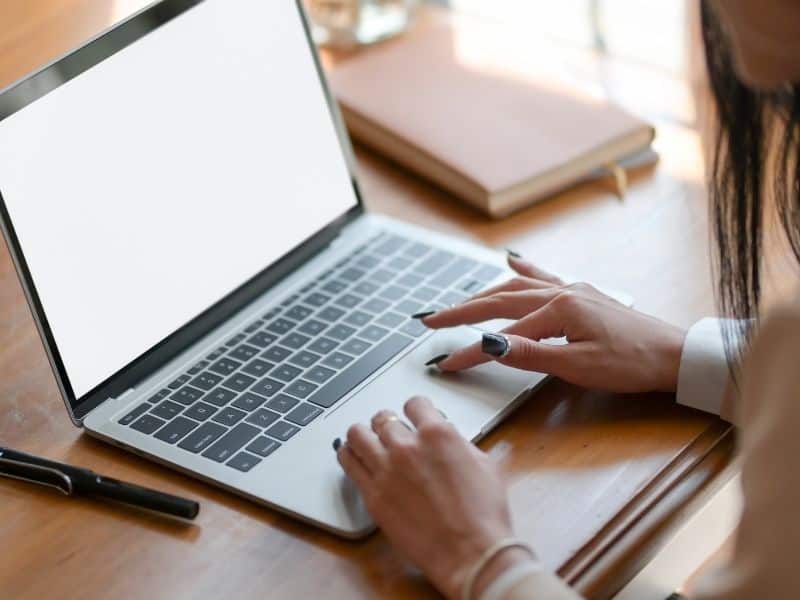 Freelancing
Do you have a talent or skill that you can use to generate an income? There are many great websites available that will help you to find freelance work including Upwork, Fiverr, Freelancer, and PeoplePerHour.
To get started, simply sign up for one (or more) of these sites, create your profile and start searching for job opportunities.
The biggest benefit of freelancing is that you set your own schedule, but you only make money if you get out there and find work. If you are driven and motivated, this may be a great option for you!
Some skills that you can use to create a successful freelancing career including transcription, translation, proofreading, graphic design, web design, writing/content creation, photo editing and video editing. While some of these skills require more talent and experience, others (like being a transcriptionist) offer a great starting point for beginners.
You can also make some extra cash with these online typing jobs!
Become A Virtual Assistant
A virtual assistant is a person that works alongside a freelancer or entrepreneur, completing assigned tasks to provide needed support with their daily routine. The exact job description can vary greatly from business to business, including anything from bookkeeping and answering emails to full management of their social media platforms.
This is a good option if you have skills to share but aren't comfortable with the uncertainty of freelance work as you can enter into a contract with set requirements and income on an ongoing basis. You can also learn how to become a virtual assistant and make great money doing it.
You can find virtual assistant jobs on standard job boards, through networking with business owners and entrepreneurs or on any of the freelance websites listed above.
The key to success is communication. Ask questions and clarify expectations from potential employers to ensure that the position is a good fit for you and your skills.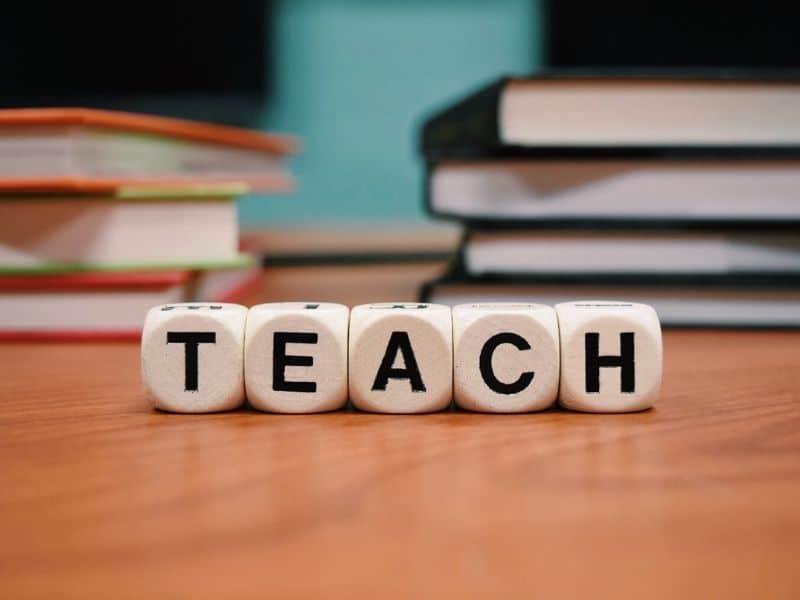 Teach or Tutor Online
Another great opportunity that is often overlooked when considering how to make money on the roll is to work as an online teacher or tutor. If you are an expert in a specific subject, you can use your knowledge and experience to help educate others. 
Online tutoring jobs can be found in nearly any subject including, but not limited to, English (and other languages), calculus, economics, business, psychology, biology, chemistry, accounting, computer science and more.
One of the easiest ways to get started as an online tutor is by signing up with a website like Course Hero where you will be connected with students in need of your services.
Another popular option among those that are living full-time on the road is teaching English online with VIPKID, PalFish, Preply, or SkimaTalk. Each of these sites has its own requirements to be accepted as a teacher. Once accepted, they provide you with a platform to connect with potential students.
Create/Sell Stock Photography
Throughout your travels, you will be provided with some incredible photo opportunities of beautiful landscapes, well-known landmarks, and more. If you have an eye for photography and a talent for capturing high-quality photos, you may be able to use your passion to make an income.
There are different opportunities to sell your photography including contracting with specific publications or brands to fill their needs for specific images.
One opportunity that is often overlooked by budding photographers is the ability to sell your images to stock photography websites such as Shutterstock, Adobe Stock, GettyImages/iStock, or Foap. These sites are looking for a wide variety of pictures including people, animals, architecture, travel destinations and more.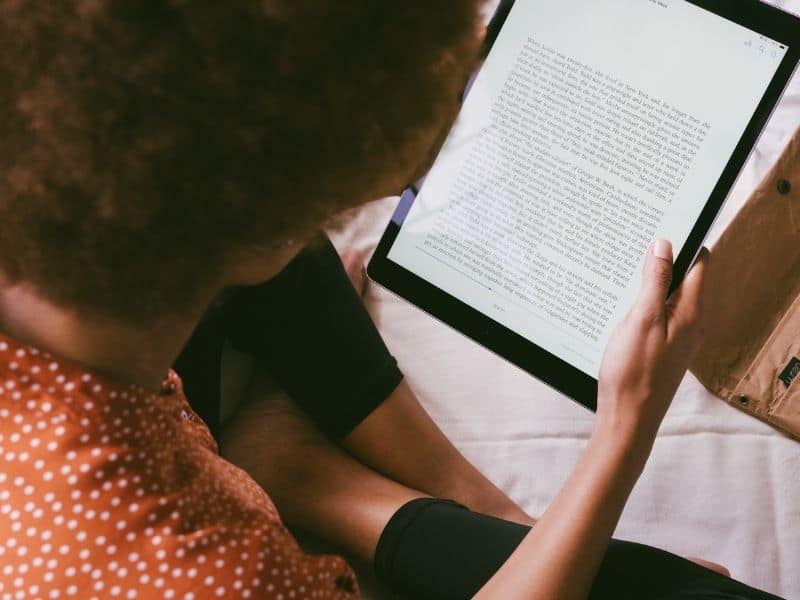 Write and Publish an eBook
Do you have a gift with words and a desire to become a published author? As an aspiring writer, you may be feeling overwhelmed by the process of connecting with a publisher, writing a proposal, pitching your book and more.
On the other hand, self-publishing a physical book often requires a significant investment. I published this Amazon Associates eBook (teaching people how to make money affiliate marketing using Amazon's affiliate program) and have made a couple thousand dollars from it.
Amazon offers a platform for independent authors to self-publish their books through Kindle Direct Publishing (KDP). KDP also provides training opportunities through KDP University, increasing your chances of success.
While writing and publishing an eBook requires the commitment of doing the work upfront with no immediate reward, you could create passive income that will continue to pay off for years to come.
In Summary
There are a ton of ways you can make money online so you can have the freedom to travel and work wherever you want! Here are some other ideas:
Have you discovered a different solution to make money online? Please share your tips, tricks, and experiences in the comments section below!