This post contains affiliate links, which means I may receive a small commission, at no cost to you, if you make a purchase through a link.
Leave your 9-5 job and learn how to make money writing online! Get started with these 10 incredible ideas.
Writing online allows you to make money on the road, save some extra for retirement, or get out of that 9-5 permanently!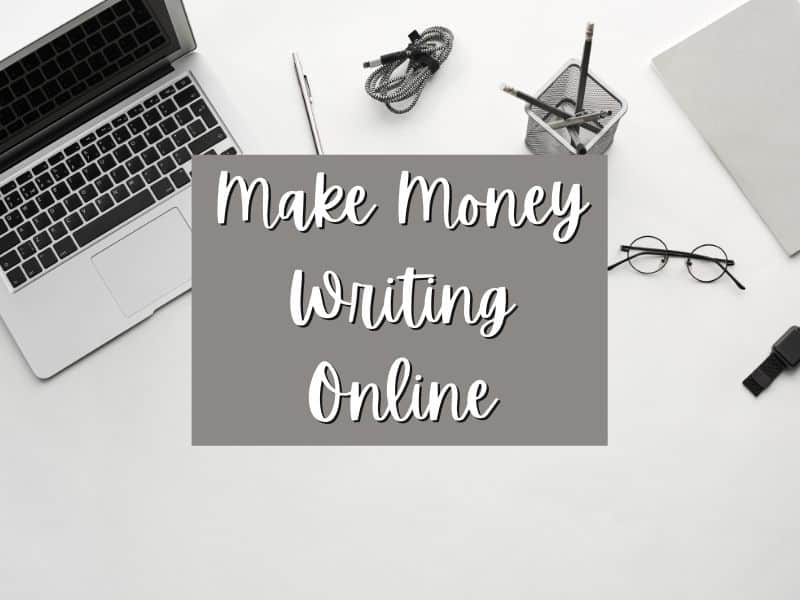 Everything online begins with great content. Just remember this with any writing you do, and you should be successful.
Working for yourself as a writer can be a hugely freeing and wonderful opportunity. You're able to channel your creativity, while also enjoying the freedoms that come along with being your own boss.
Who doesn't love the idea of sitting on a beach somewhere, drinking a cocktail, while they write on their laptop? I mean, that sounds like heaven.
However, real online writing probably takes a little more work than that. Not to say you can't make that happen (you definitely can), but it also takes commitment and hard work to learn how to make money writing online.
The Downfalls of Writing Online
The aforementioned hard work and dedication. There are many who think they will just start writing and the money will flow in.
There is no such thing as easy money. Unless you inherited it. Otherwise, it takes work. Don't kid yourself about that beach fantasy – it'll take work to get there.
There will also be lots of failure. Lots of rejection. You'll need a thick skin.
The Benefits of Writing Online
On the flip side, writing gives you a great place to let your creativity run wild. And it's even better if you can get paid to do that.
So don't let the realities above scare you too much. Just learn to be realistic about your expectations.
Personally, my favorite benefit is the freedom it allows. I can do it from anywhere. Even that beach. Or just my own home.
I don't have to clock in or out, nor do I have to answer to anyone (unless I'm writing a specific piece for someone). I'm free to work when and where I want.
Plus, owning your own business affords you the opportunity to make as much money as you're willing to work for. This is unlike a regular 9-5, where there is often a cap to how much money you can make.
Experience Required to Write Online
Some people are natural born writers, but even then, may not totally understand the ins and outs of freelance writing.
If you want a little boost in knowledge, I recommend the course 30 Days or Less to Freelance Writing Success. The creator of the course, Gina Horkey, was able to completely replace her full-time corporate income in less than a year!
However, no official training is required to be a freelance writer.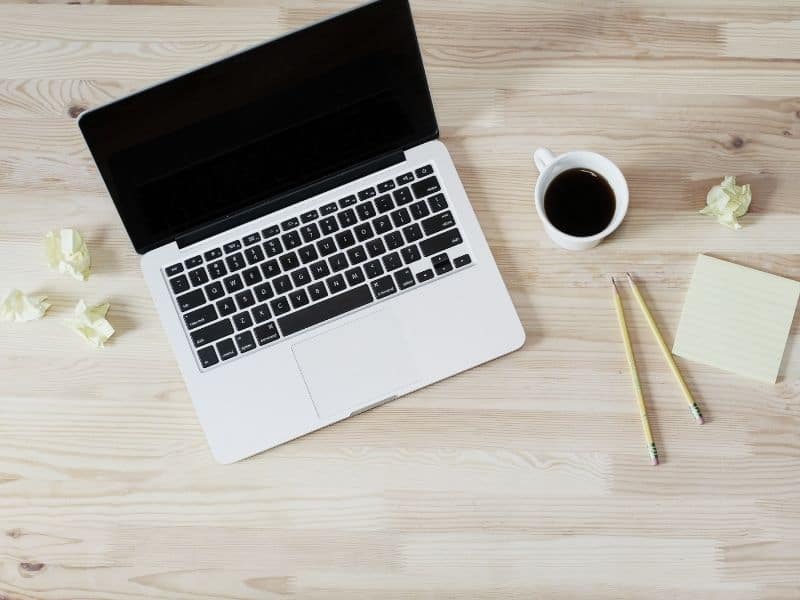 10 Ways to Make Money Writing Online
And with no further ado, below are the ways you can make money writing online from the comfort of your own home (or beach chair).
Freelance Writing
Freelance writing is basically writing for money – most of the methods I discuss in this article can actually be considered to be some type of freelance writing.
Starting a website to promote your services is a great idea. You can offer some free content to show your writing skills, as well as pages discussing your services and what is offered.
Advertising through social media, LinkedIn, Fiverr, Upwork, or even sites like Craigslist can be great ways to attract clients. Once you get a few clients, word of mouth and referrals are great ways to attract even more clients, and so on.
And again, I recommend the course 30 Days or Less to Freelance Writing Success to help you get started as a freelance writer.
Start a Blog
This is my favorite way to make money online. It allows you the creative freedom to write about topics you are passionate about, as well as the ability to make money doing it.
You can make money in multiple different ways. And the amount of money you can make is limitless! There are bloggers who make over $1M a year on their blogs.
However, do note that a blog is hard work, and you're not going to start off making $1M. But in my opinion, it's totally worth it. I run 4 different blogs now, each with a slightly different topic that I'm passionate about:
The Million Dollar Mama – this blog is focused on living your best life.
Digital Nomad Mom – this blog is focused on teaching readers how to make money online as a full time or part time job/side hustle.
Wise Dollar – I write about financial topics on this blog.
Went Here 8 This – this is my ultimate passion project…creating internationally inspired recipes. If you like good food, this is your blog.
You can start a blog about almost any topic you'd like! Sewing, crafting, fishing, cooking, etc. etc.
There are several different avenues from which you can make money blogging. About 70% of my blog income is from on site advertising. I love this method because it's pretty passive. You make money every day.
About 25% of my income is from affiliate marketing. Affiliate marketing is when you get a commission for promoting someone else's product. I love this way of making money as well, because once you have the system set up it is relatively passive as well.
Learning how to use affiliate marketing effectively is key though. I took the class Making Sense of Affiliate Marketing and it is just incredible. It is packed full of information that really helped me get started because I had no idea what I was doing!
In addition, you can learn how to start affiliate marketing with Wealthy Affiliate as well – I've also had good success and learned a ton here.
I also make money from doing sponsored posts with different brands. This is my least favorite as it takes a lot of time to write posts according to brand specifications, and is definitely not passive income. However, some blogger are very successful with it.
Read on to learn more about how to make money blogging with this ultimate guide. 
Become a Resume Writer
Get into the job searching industry (there are always people looking for jobs) by becoming a resume writer. Many job searchers use boring old templates you can find online, but you can offer them a service to highlight their experience and skills in just the right way.
Advertising your services in places like LinkedIn, Upwork and Fiverr can drum you up a decent amount of business. Once you start getting business on these networks, ask your clients for referrals and your business base should start growing from there.
Start out offering some free services to attract clients. You can then convert these clients to paying clients, or use them to get referrals.
You can make anywhere from $100 to $1,000+ for each resume you create, depending on your experience and client base.
If you're not confident in your resume writing skills, there are several courses available on Udemy, but I haven't personally checked any of them out.
Get Paid to Post on Other People's Blogs
There are a lot of blogs out there that will pay writers to write content for them. Some day I will even be one of them! As blogs move from being managed as personal blogs to being managed as a businesses, writing is oftentimes hired out.
Check job boards and postings, social media and/or LinkedIn for possible opportunities. You will also want to become an expert in writing in a certain niche.
Find other bloggers in that niche and start researching for ones that are looking for writers and/or articles. You may have to do 1-2 free to showcase your writing skills before getting paid.
There is an art to this, as it is difficult to pitch an idea to another blogger you don't know without sounding spammy. It may help to start making a connection with the blogger before approaching them with a sales pitch.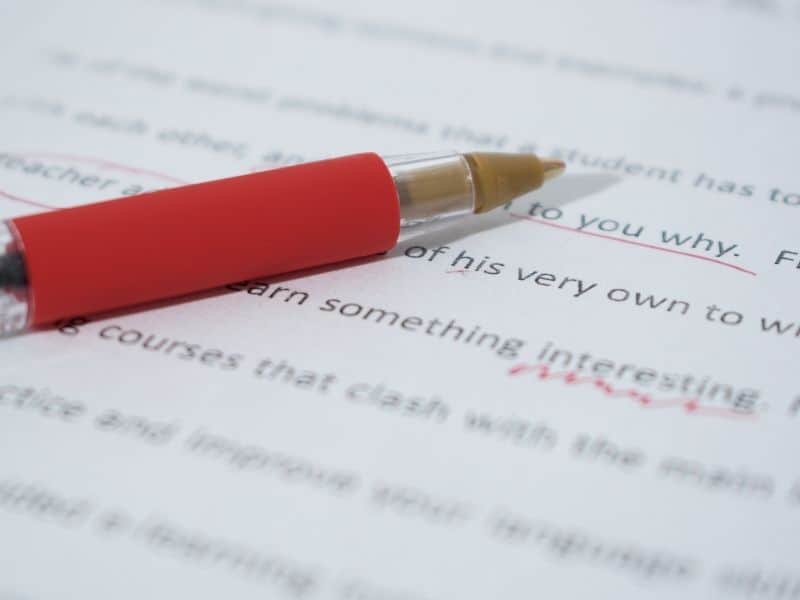 Become a Proofreader
If you're highly detail oriented and have a strong spelling and grammar skills, then proofreading can also be a great way to earn income in the writing field.
Most proofreaders are freelancers and Caitlin Pyle, the founder of Proofread Anywhere, states that proofreaders can expect to earn anywhere from $100-$500 to proofread a non-fiction book of 15,000-30,000 words.
If you'd like to learn more about becoming a proofreader, Caitlin has put together a free proofreading workshop where you'll find out how proofreading can provide lifestyle freedom, and easy ways you can get clients!
Read 10 Legitimate Freelance Proofreading Jobs to learn more about making money as a proofreader.
Teach Others How to Write
If you're a good writer and already have freelance writing skills, you can make money teaching others how to write.
Creating courses, writing eBooks, and doing videos on writing are all ways you can make money through teaching others.
You can create a course and offer it for sale on Udemy, or other sites that allow you to market your own course. Market these courses on social media, LinkedIn, or on your blog (this is a great time to start a blog about writing!).
You can also create videos on YouTube to teach people how to write. If you are able to gain an audience, YouTube is a great place to monetize your traffic using advertising.
Learn how to start a blog!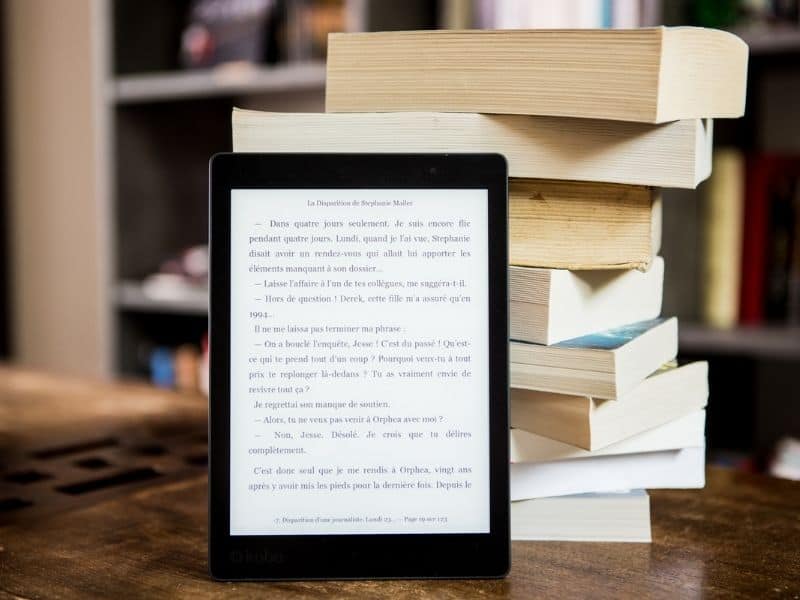 Write a Book (or Ebook)
If you have knowledge in a certain area, you can write an eBook to earn money online. You can market your eBook on social media, Amazon and/or your blog (again, a blog or website is a great way to market all your services and products).
You can also write a physical book, and while this is not technically online, you can make income through selling both hardcopies and Kindle versions on Amazon, and can use your online presence (if you have one) to market your book.
Learn more about how to write an eBook for the first time if you've never written one.
Read about the three courses to help you build a profitable blog.
Submit to Article Writing Sites
An easy way to get started writing online is by submitting articles to sites that accept posts. Here are several sites that will pay you to write for them:
Link-Able – provides an outlet for writers to publish posts related to a wide array of topics and industries. The site is focused on helping publishers build backlinks on their sites. You must be a great writer with a strong understanding of SEO (you can learn about SEO in Stupid Simple SEO – it's a great class with tons of relevant info).
Watch Culture – Watch Culture is looking for great writers that can focus mainly on list-style articles. Note that you only get paid if your article is published, and your payment is based on page views. So make it good!
Michelle Pippin – Michelle Pippin is a site that helps small business owners increase their income. They are looking for articles that represent expertise in a specific area (you need to be an expert in that area) that will help these businesses (i.e. marketing, increasing sales, etc.). You need to have a solid grasp on the English language and be an expert in the subject you are writing about.
Uxbooth – Uxbooth will pay $100 per article. You can pitch any kind of topic, so be creative! They expect articles to be at least 1200-1800 words, and to be thoroughly researched.
Strong Whispers – it's easy to pitch an idea, and they pay $50 and article. They are looking for interesting and thought provoking articles. Make sure your read the submission instructions before submitting anything!
Wow Women on Writing – It's recommended you read through articles on the homepage before submitting your idea so you can get a feel for the style of the site. The pay is typically $50-100 for a 1,000-3,000 word article and they pay through PayPal. Always try to come up with creative new topics that fit in with the style of the website.
Become a Copywriter
Copywriting is the process of writing marketing materials to gain clients. Basically, copywriters are digital salespeople who use writing to gain clients either for their own products, or the products of a business they work for.
It's beneficial to decide what your expertise will be in – you need to choose a niche and focus on copywriting topics in that niche.
Whether you work as a copywriter for your own website or products, or help other businesses with theirs, good writing skills are essential. All the text you see in email marketing campaigns, press releases, brochures, blog posts, etc. is created by copywriters.
So if writing advertisements sounds like something you would enjoy, and you're an excellent writer, copywriting is a very lucrative way to make money online. You can market your services through a website (recommended), social media, LinkedIn, Fiverr, Upwork, etc.
This class from Ivan Westen on How to Become a Copywriter in 7 Days has been taken by over 9K people. It's a great way to jump start your copywriting career.  
Ask Current Clients for Referrals
Once you've done one or more of the above and have a couple clients under your belt, it's time to ask those clients for referrals, or at least ask them to write you a review so you have more clout as a professional.
Honestly, the best marketing is word of mouth. People tend to trust other people they know, so work on building connections with current customers, and you can build an expansive client list!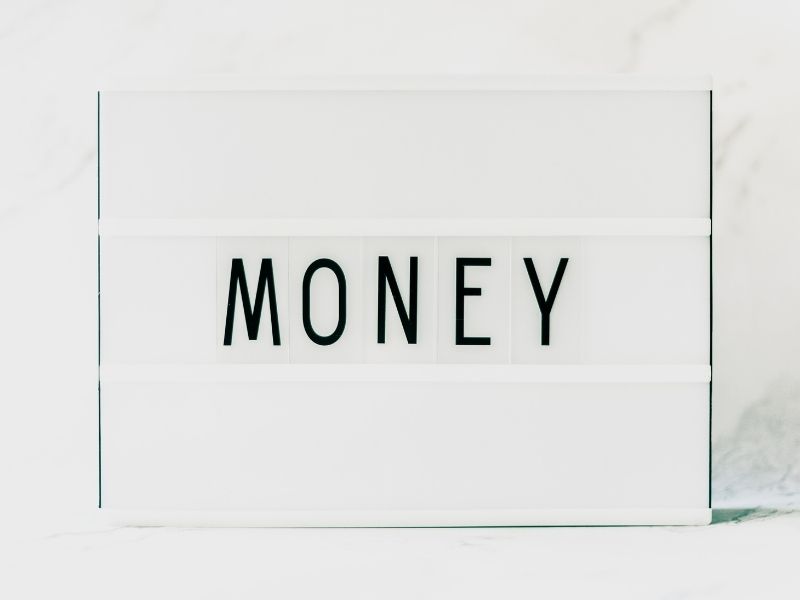 Make an Online Income
If you're interested in creating a side hustle or making an income online, you may want to also read these posts:
Have you had success making money writing online? Leave a comment below and let me know your experience!