This post contains affiliate links, which means I may receive a small commission, at no cost to you, if you make a purchase through a link.
These 10+ ideas to make extra money for Christmas can help you get through the holiday season with financial distress!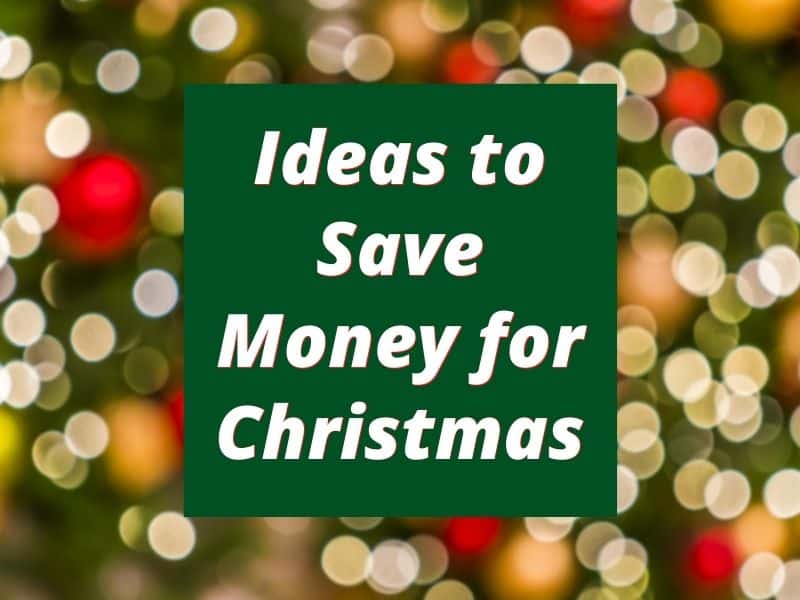 Christmas may be the most magical time of the year, but it's also the most expensive. 55% of Americans spend $500-$1000+ on Christmas presents every year!
I know I have definitely had Christmas' where I have spent in excess of $1,000. I don't do that anymore. To save money, I'll make DIY Christmas gifts and use the Dollar Tree DIY Christmas decorating ideas to save some money.
That said, if you have kids and/or a lot of people to buy gifts for, it all starts to add up. 
It's not worth going into debt this Christmas, but the good news is, you don't have to. Of course, you can vow to spend less (which is always a good idea) but in addition, I recommend finding ways to make extra money for Christmas.
These legit money making apps can help you both make and save money while shopping for Christmas, and you can learn ways to get a free Starbucks to keep you energized without spending a bunch of money on coffee!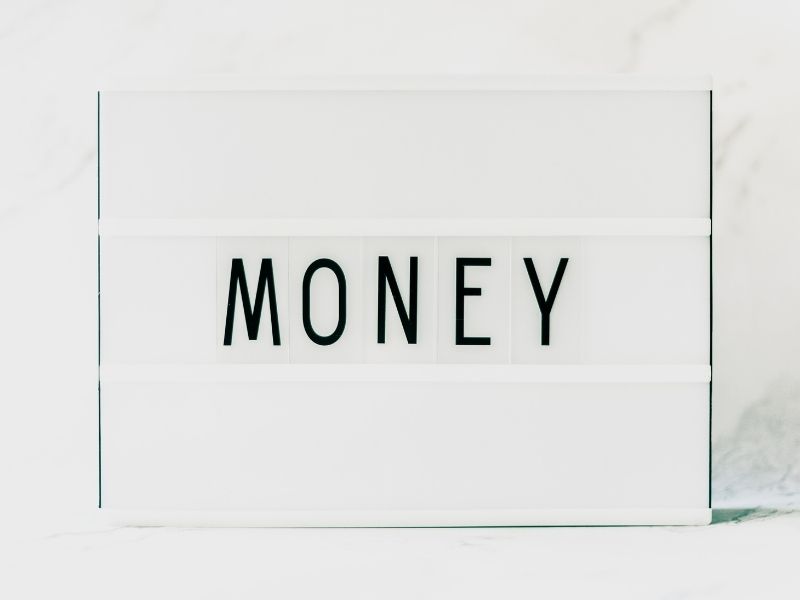 Ideas to Make Extra Money for Christmas
If you start early enough, these tips can help you make enough money to cover your whole Christmas expense! These ideas to make extra money for Christmas will help you get there too!
1. Join Ibotta
One of my favorite ways to make extra money for Christmas is through an app called Ibotta.
Just for downloading the free app, you'll get a $10 bonus. Once you've joined, you can start earning cash by claiming rebates for your groceries, directly through the app.
Simply search the app for products you plan to buy (or have already bought – this is great during Christmas when shopping is at an all time high) Then scan the barcode, snap a photo of your receipt and your cash back will be deposited into your account within 24 hours.
You can also make money by referring your friends and family to Ibotta. You'll receive $5 for every person who joins using your referral code.
I've been using Ibotta for years now – it's one of my favorite apps. Click here to get your $10 bonus and start making money with Ibotta.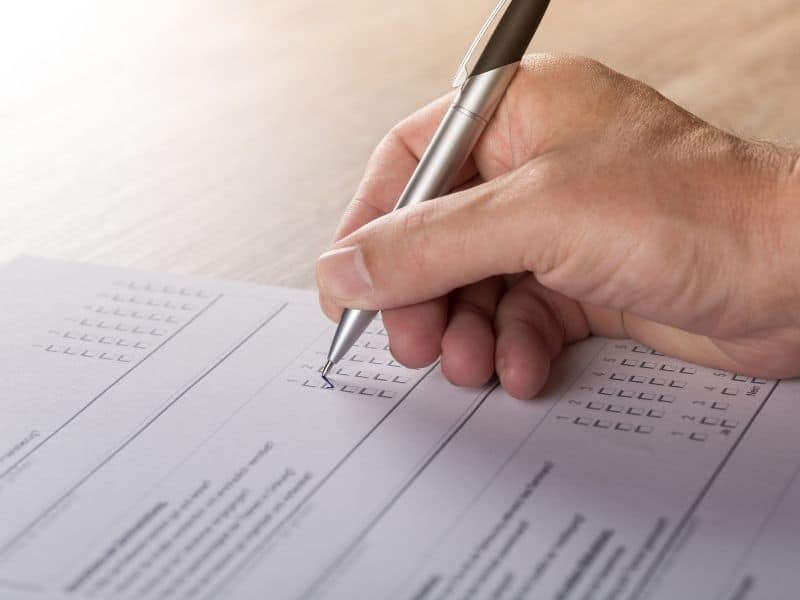 2. Earn Free Money with Online Surveys
Survey sites can often have a bad rap. The truth is, there are lots of scammy sites out there, with a few legitimate ones scattered around. It can be difficult to separate the wheat from the chaff, so often people will just write off every survey site as a scam.
That's unfortunate because there are some legitimate survey sites where you can earn some extra money for Christmas fairly easily.
My top survey site recommendations are:
#1 – Vindale Research – this company has been around since 2005 and has paid out almost $8,000,000 to it's members. I currently have a $210 payment due to me with Vindale Research.
One of the best things about Vindale Research is their daily studies. Each daily study pays around $0.75 – $1.25, and you can take them a maximum of 10 times per day. Doing the daily studies alone could make you a pretty easy $25/day. Click here to join Vindale Research.
#2 – Survey Junkie – this is one of the most popular survey sites right now. Since their inception in 2005 they've paid out over $9,000,000 to their members. Survey Junkie also has a free browser extension which can help you maximize your earnings by matching you with relevant surveys.
Related post: Survey Junkie Pulse – Can You Really Make Money?
#3 Lifepoints – LifePoints offers survey to countries around the world in many different languages. You can fill out surveys offering your opinion on a wide array of topics.
You probably won't get rich off of the surveys, but it can add up to $100+ a month, which can certainly buy a few Christmas gifts!
You can redeem your points for gifts cards such as Best Buy and Target (among others), or redeem them for cash using PayPal. 
Click here to start making extra money with LifePoints.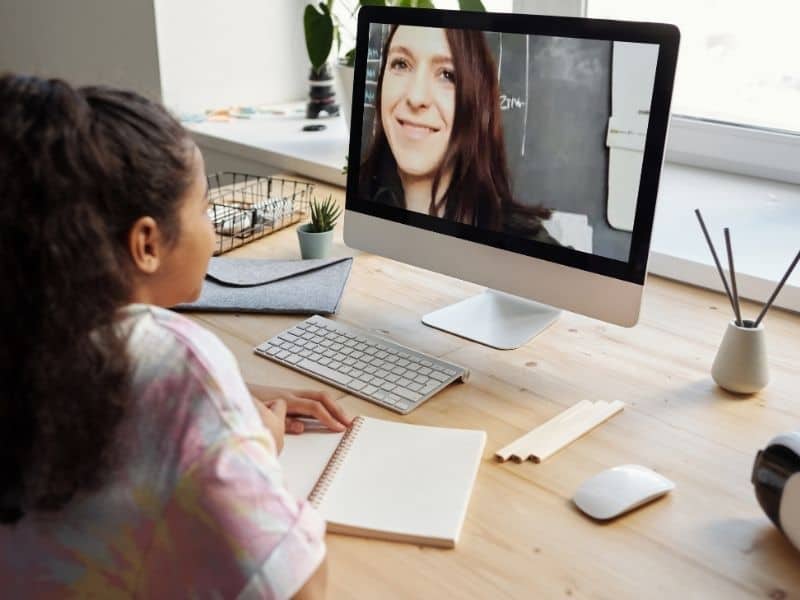 3. Teach English Online
Teaching English online is one of my favorite ways to make some extra money – it's fun, entertaining, I can set my own schedule and it pays well.
There are dozens of companies that hire online English teachers. One of the oldest, most-reputable companies is EF Online. EF Online hires native English speakers from the United States and Canada. They require successful applications to have a Bachelors degree and a 40 hour TEFL certification (which you can obtain at the start of the contract term.)
EF Online pays up to $20/hr to start, through a combination of your base fee and various incentives.
Click here to read my full review on EF Online!
Teaching English Online Without a Bachelors Degree
If you don't have a Bachelors degree, no problem. You can still teach English online through an app called Palfish. Palfish requires their teachers to be native English speakers and hold a TEFL certification – no Bachelor's degree required.
Another great feature of Palfish is that unlike the majority of online English teaching companies, Palfish hires English teachers from countries outside of the US and Canada, including Australia, New Zealand, UK and South Africa.
Palfish pays up to $22/hr and includes all lesson plans and slides so all you have to do is show up and teach.
Click here to apply to work with Palfish (you can get your TEFL certification online after you've applied!)
4. Make Money Scanning Barcodes
Shopkick is a unique app that pays you in "kicks" for completing a variety of simple tasks. You can then redeem your kicks for a gift card of your choice.
Here's how to earn kicks with Shopkick:
Download the Shopkick app
Scroll through the list of retailers
Some stores will award you kicks simply for entering the store
Once you've entered the store, check the app for a list of products you'll need to find
Find the product, scan the barcode and earn kicks
You can earn additional kicks for purchasing items, but it's not required
Shopkick is a fun app to use and the stores they've partnered with are stores that you're probably going to be checking out when you do your Christmas shopping – think Walmart, Target, Best Buy, etc. – so you might as well earn some extra cash while you're shopping.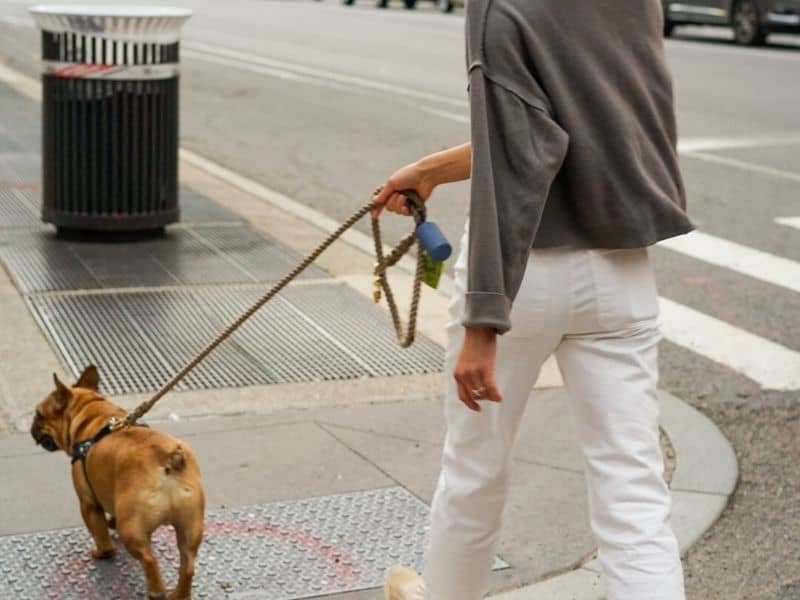 5. Get Paid to Walk Dogs With Rover
If you love dogs then why not get paid to walk them or dogsit in your home with Rover?
Rover is like the animal version of Care.com, where pet owners go to find a suitable walker/sitter for their pet. It's free to apply with Rover and you can set your own schedule – just list the hours and days you're available.
Click here to apply to become a dog walker/petsitter with Rover!
6. Get Paid to Shop Online
If you shop online then you need to make sure you're a member of Rakuten, so you can earn cash back on your shopping! Rakuten (formerly known as Ebates) is one of my favorite websites.
It's free to join and once you're a member, you'll start to earn a percentage cash back on your online shopping. Rakuten has partnered with thousands of stores to offer shoppers cash back and various discounts exclusive to Rakuten.
Click here to join Rakuten and a get a $10 bonus after you redeem your first cash back offer!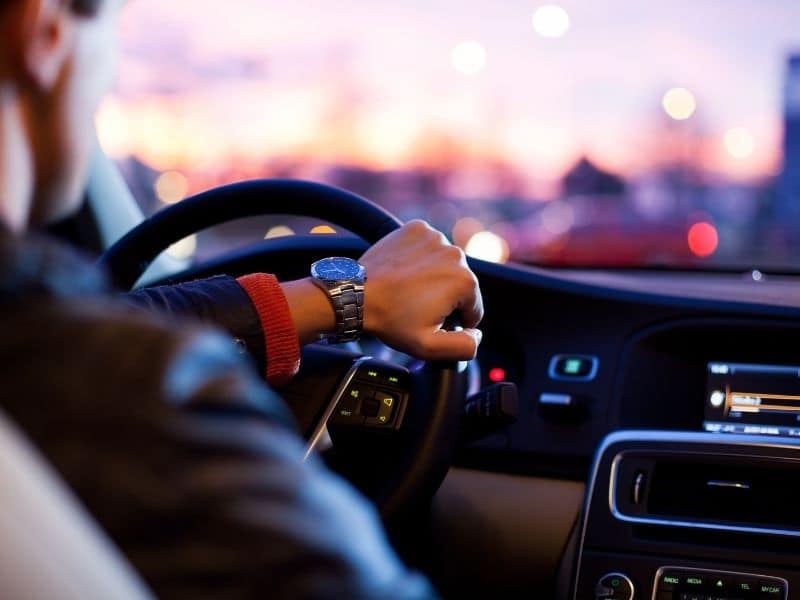 7. Drive for Lyft & Get a $300 Bonus
If you have a reliable vehicle you can make extra money driving for Lyft – and if you complete 100 rides in your first 30 days you'll also receive a $300 bonus!
I've known people that make a couple hundred dollars every weekend – not a bad side hustle if you ask me!
Of course, the amount of money you make will vary based on the amount of hours you work, the city you live in, the cost of gas, etc., so I recommend doing some research to see if you think it'll work for you.
8. Get Paid to Lose Weight
If you want to lose weight, did you know that HealthyWage is a company that pays you to reach your goal weight?
You'll decide the amount of weight you want to lose and your target date and then set your wager. If you reach your goal weight by your target date, you'll win and make money (so it's basically a win/win!)
Click here to read about people who've successfully lost weight and made money with HealthyWage.
9. Clean Out Your Closet
Declutter your closet ready for the upcoming new year and get paid for it with ThredUp.
ThredUp is a website that buys and sells gently used clothes. I regularly buy clothes for my son from ThredUp and a couple of times a year, I order a free clean-out bag and send off the clothes my son has grown out of (they also take adult clothes.)
The process is simple:
Order your free clean-out bag
Bundle up your clean, gently-used clothing
Attach the prepaid label and leave it out for USPS to pick up
ThredUp receives your bag and makes you an offer
Accept your offer and get paid
You can choose to take an instant offer or list your clothes on consignment. The instant offer is slightly less but the benefit is you get paid right away. If you choose the consignment option you'll make slightly more money IF your clothes sell, but you have to wait for each individual item to be sold.
10. Get Paid to Search the Web
It may sound too good to be true, but there are actually a few ways you can make money searching the web.
I've been doing this for a few years and while it's not going to replace your full time income, it's a great way to make some extra cash for Christmas (or anytime of the year!)
Swagbucks is one of the most popular companies that pays you to search the web, along with offering paid surveys and other opportunities to earn money.
InboxDollars is another popular company that has a search engine tool you can use to make money, along with surveys and various other features.
Related Post: How to Get Paid to Search the Web
11. Make Money Mystery Shopping
What could be better than getting paid to shop, especially around Christmastime? Mystery shopping is an easy, fun way to make some extra money for Christmas.
As a mystery shopper, you'll be sent to a store, restaurant or service provider (e.g. a mechanic) and be required to make a purchase, for which you'll be reimbursed.
You'll be given instructions prior to your assignment, which may include things like taking a photo of the inside of the store, timing how long it takes for you to be greeted by a staff member or asking for assistance on a certain topic.
When you've completed the assignment, you'll report your findings online, submit your receipt for reimbursement and then receive payment.
Bestmark is one of the best mystery shopping companies, and they're frequently hiring mystery shoppers. The pay varies based on your location and assignment, but I've seen pay as high as $23 plus purchase reimbursement.
In Conclusion
There are a number of ideas to make extra money for Christmas. You don't have to end up with a giant bill you're not sure how you're going to pay in January.
You can make enough money to cover most, if not all, of your Christmas expenses! Head into January ready to take on the new year with a fresh financial slate!
Other Ways You Can Start Making Money From Home:
Have you tried any of the ideas to make extra money for Christmas? Comment below and let me know how you did!