This post contains affiliate links, which means I may receive a small commission, at no cost to you, if you make a purchase through a link.
If you dream of making an income doing something you love, these 12 Money Making Hobbies from home are a perfect way to get started!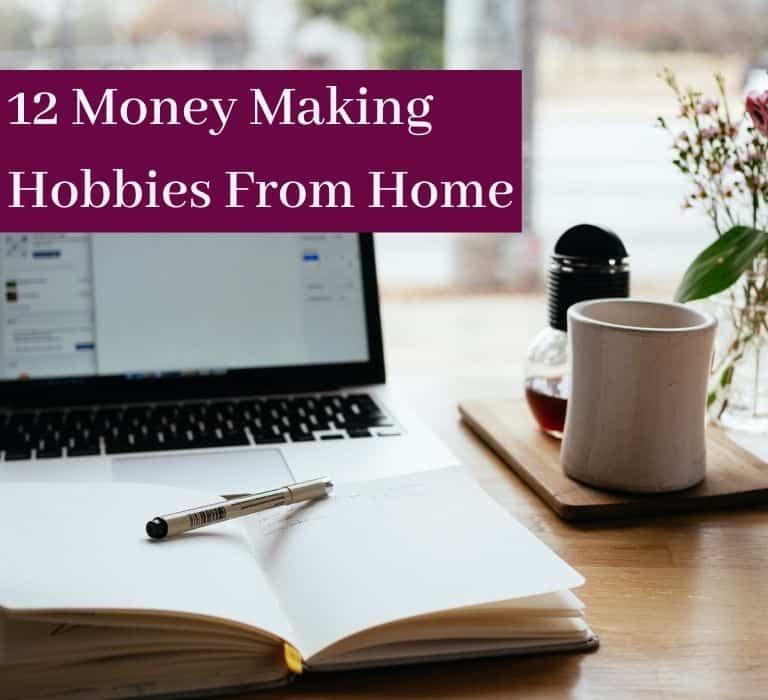 Do you have a favorite hobby? Something you just LOVE doing? Mine is writing, and thankfully, I was able to find a way to make money from my hobby.
There's not much that's better than getting paid to do something you love. And it's even better if you can do it from your own home. To help you get your creative juices flowing, I've compiled this list of 12 money making hobbies from home. 
The great thing about a lot of these ideas is that there's a good chance you might be doing some of them already, without realizing that you could make money from your hobby.
In my case, I've always loved writing. It's always been something that I've done for fun and to relax, so the fact that I am able to make income from my hobby was just the icing on the cake.
So are you ready to start a money making hobby from home? Let's go!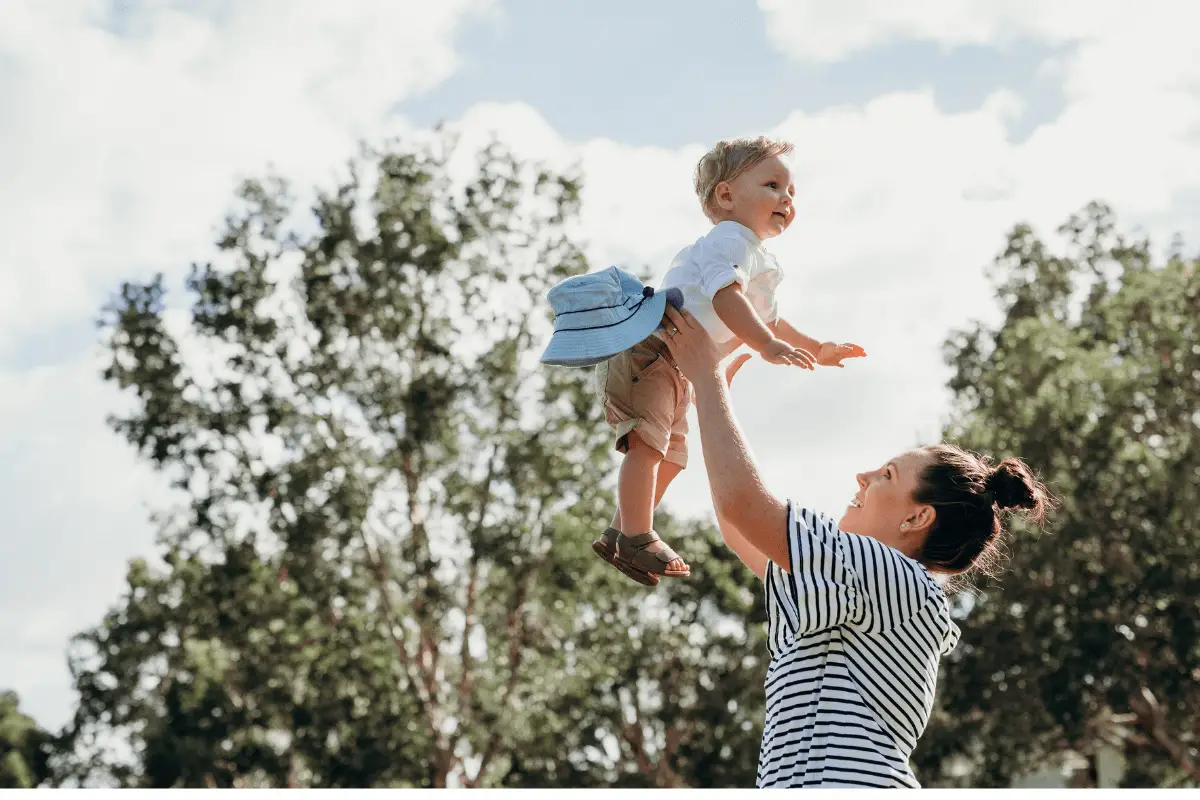 Start a Blog on Your Favorite Topic
Starting a blog on your favorite topic can be an incredibly lucrative money-making hobby. In fact, what started as a hobby for me has turned into enough income to cover all my expenses! 
"But I Don't Have Anything to Write About"
You might be thinking to yourself "but I don't have anything to write about. My life just isn't that exciting/perfect!"
Many people have the misconception that a blog is just an online diary where you recount your daily activities and adventures.
Years ago, that was what the majority of blogs were about – online diaries. In fact, I even had one on Tumblr where I wrote about my experiences living Paris, France (it's long since been deleted 🙂 )
These days, the blogging world has changed dramatically.
The vast majority of people who make money blogging don't blog about their daily life. The choose a "niche" and all of the posts they publish are on that one topic.
For example, if you love crocheting you could start a crochet blog where you share tips and tutorials. 
Maybe you're a gym rat and never miss a Monday. You could start a healthy living blog where you share workout routines, tips on how to gain muscle, healthy recipes, etc.
Personally, my first blog is a food blog where I create recipes and share them with people (Went Here 8 This if you'd like to cook some awesome recipes). 
The possibilities are endless and chances are, if you're interested in a particular topic, there are other people who are, too.
"Isn't it Complicated to Start a Blog?"
Starting a blog may sound complicated, but it doesn't have to be.
With the right training and community to support you, you'll find that it's actually nowhere as complicated as you might've initially thought (and don't worry, you don't need to be "techy.")
The training program and community I'm a member of will guide you, step-by-step through starting a blog and teach you how to turn it into a profitable passive income stream.
And the best part is, it's free to get started! Click here to join me inside.
Teach English Online
Love languages and working with kids?
If so, did you know you can get paid to teach English online to Chinese children?
There are several companies that hire online English teachers. Here are 3 of my top recommendations:
VIPKID
You might have heard of VIPKID before. They're one of the leading platforms for teaching English online with over 600,000 students, and have been featured on Forbes as one of the best online companies to work for.
When you work as a VIPKID online English teacher, you'll have your entire curriculum provided to you and the ability to earn up to $25/hr.
To meet VIPKID application requirements, you need to have a bachelor's degree in any field (it doesn't have to be education/teaching,) eligibility to work in the U.S. or Canada, and at least 1 year of teaching experience (this can include things like coaching, mentoring, tutoring, homeschooling, and any other life experiences.)
Apply to become an online VIPKID English teacher here.
EF Online
**Due to COVID-19, Education First is not currently hiring. Please check back in a few months if you're interested in teaching online. 
EF Online is a trusted company that hires online English teachers. EF Online hires native English speakers from the USA and UK.
The pay is broken down as follows:
Base Pay Rate: 2 lessons per hour ($13.20/hr).
Surge Hours: Teach at 6-8:30am & 9-10:30pm EST (+$2.80/hr).
No Shows: Do not cancel class within 24 hrs of start-time (+$2.00/hr).
The "45": Teach 45 or more ½ hour classes within a month (+$2.00/hr).
Click here to apply to teach with EF online.
Click here to read my full review of EF online.
Palfish is one of the best online English teaching companies to work for if you're looking for a flexible job that pays well and does not require you to hold a bachelors degree.
You will have to get a TEFL certificate before you can officially start teaching. I got mine online through Groupon and it only took me one full weekend to complete.
Palfish pays up to $22/hr with bonuses including things like a $15 props fee and one of the best parts – you teach completely from your smartphone or tablet. That means you don't need to have access to a computer to teach with Palfish (and it also means teaching with Palfish is highly portable.)
Click here to apply to teach with Palfish.
Get Paid for Sharing Your Opinion
You've probably heard of survey sites before. Unfortunately, MANY of them are scams, which understandably turns people off survey sites.
You're definitely not going to make a full-time income from completely online surveys, but you can make a bit of supplemental income by sharing your opinion.
Two non-scammy survey sites that I've tried and recommend are:
Swagbucks is a company that will pay you to complete various tasks online including searching the web, completing surveys, answering polls, watching videos and more.
Click here to join Swagbucks and get a $5 bonus.
Vindale Research is a survey company that has been around for a very long time. They always have lots of surveys available and pay out every Friday via check or PayPal.

One of my favorite features of Vindale Research is their Daily Studies.
You are able to participate in up to 10 daily studies per day, and you'll get paid every time you complete a daily study.
The amount of pay varies based on the daily study, but right now I have two daily studies available in my dashboard, one paying $1.25 and one paying $0.75. If you participate in the maximum daily studies each day, your earnings can add up quite fast.
You can also make money by referring friends to Vindale Research, but you must be a member yourself to do this.
Click here to join Vindale Research.
Also check out How to Make $500/Month with Online Surveys.
Another survey company I recommend is LifePoints. 
LifePoints offers survey to countries around the world in over 20 different languages. You can fill out surveys offering your opinion on anything from groceries to games. You likely won't get rich off of the surveys, but it can add up to $100+ a month, which is always helpful. 
You can redeem your points for gifts cards such as Best Buy and Target (among others), or redeem them for cash using PayPal. 
Click here to start making extra money with LifePoints. 
Publish an eBook on Your Favorite Topic
If you're interested in a particular topic and have in-depth knowledge, did you know that you can create and publish your own eBook, and sell it on Amazon?
I did it here teaching people How to Make Money with Affiliate Marketing on Amazon.
If you've ever bought an eBook from Amazon before, there's a good chance that it was self-published by someone just like you.
You can write an eBook on any topic imaginable – just do a quick search through the eBooks on Amazon and you'll see that people have published eBooks on everything from "How to write an eBook" to "Hand-Taming Parakeets" (and everything in between!)
The great thing about selling your eBook on Amazon is that hundreds of millions of people search on Amazon every day, so the audience is already there. This could potentially result in some nice monthly passive income for you.
To learn how to write, publish and sell your own eBook, check out this book.
Start a Cake Business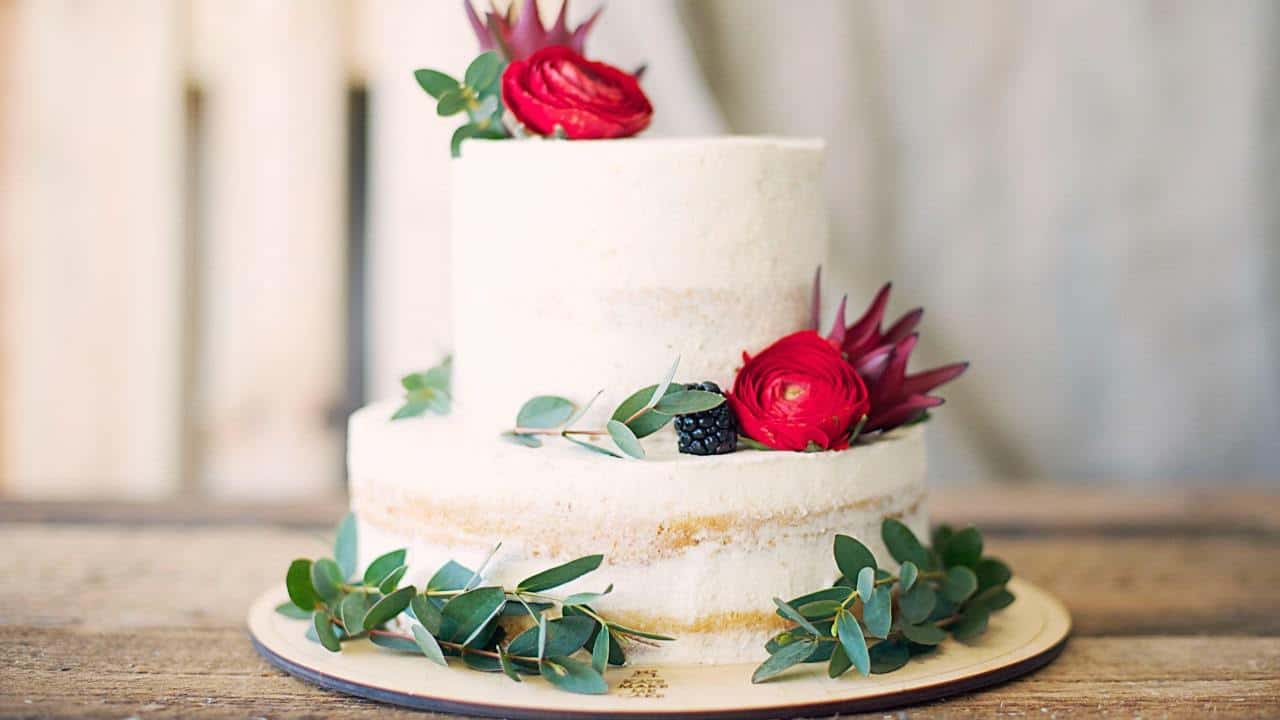 If you enjoy baking then you could turn your hobby into a profitable business by starting a home-based bakery or cake business.
Cakes can be big business, because there are so many occasions where people want a beautiful cake – birthdays, weddings, graduations, baby showers, engagement parties – the list goes on.
This course on Udemy was created by a professional cake designer and successful business owner who has years of experience in the industry.
It's perfect for people who are looking to start a side business or hobby bakers who want to turn their passion into a profitable business.
Start a YouTube Channel
Did you know that over 500 million hours of videos are watched on YouTube every single day?
You probably have your favorite YouTube channels that you tune into regularly, but what you may not be aware of is that YouTube content creators get paid for the ads that appear before their videos.
There are other ways that YouTube channel owners can make money, too, including affiliate marketing (where you make money when someone makes a purchase through your affiliate link) and sponsored videos (where you get paid to promote or "mention" a brand.)
The beauty of YouTube is that you can start a channel on literally ANYTHING you want, and make money from it.
If your content entertains, inspires or educates people enough to watch your videos and subscribe to your channel then you can make money on YouTube.
Sell Stock Photos Online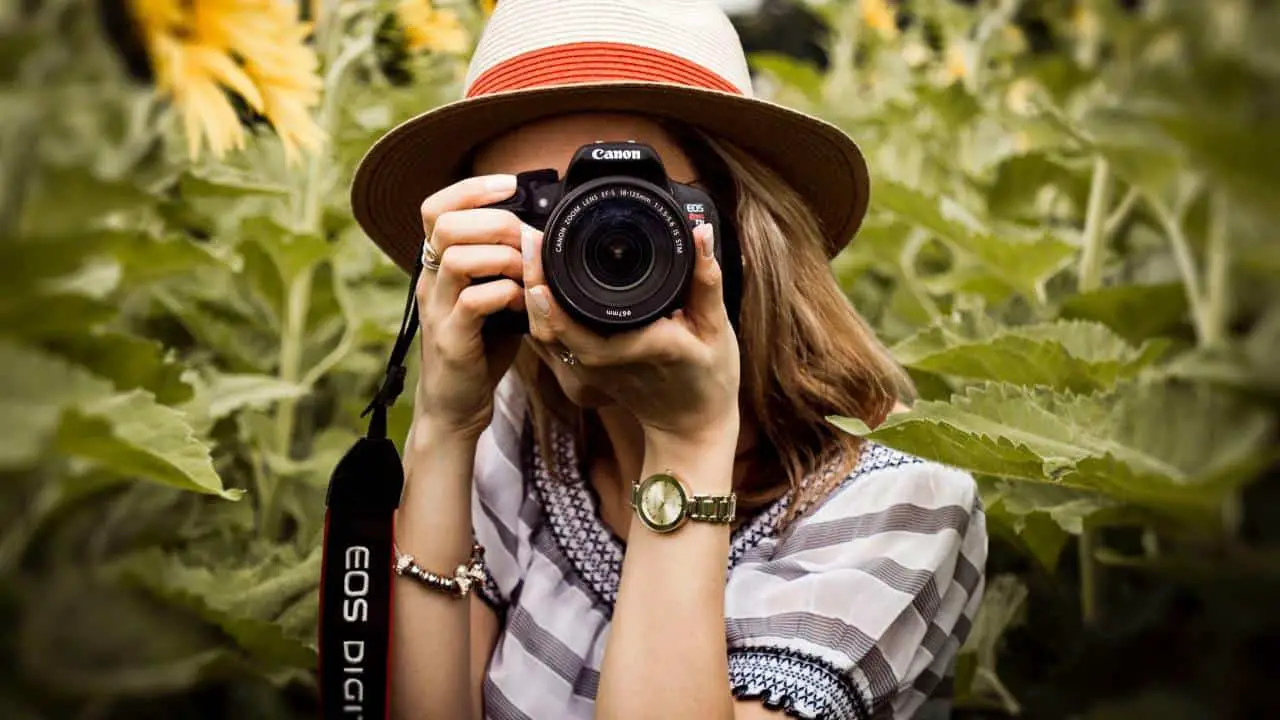 If you have a talent for photography, you might've already explored turning that passion into a profitable business.
The most common way for people to make money from photography is photographing people – think wedding, newborn or family photography.
A lesser known, but potentially very profitable way to make money from your photography hobby is to sell stock photos online.
Website owners are always on the search for high-quality stock photos they can purchase to use on their site.
Once you've built up a portfolio of images, you can upload them to a site like Shutterstock or iStockPhoto and get paid every time someone purchase the rights to your image.
Start a Facebook Side Hustle
Are you active on Facebook? If so, then you can turn your love of Facebook into a money-making hobby by becoming a Facebook ads manager.
Essentially, what you'd be doing is running lead generation campaigns for businesses through the Facebook Ads Manager platform.
Small businesses regularly advertise on Facebook to get more leads and sales, but most small business owners either don't have the time or knowledge to be running profitable ad campaigns, so they hire a Facebook ads manager to do it for home.
If that sounds like something you'd like to explore, Bobby from Millennial Money Man has created a course called "Facebook Side Hustle" that teaches people how to start their own Facebook ads business.
Start Freelance Writing
Enjoy writing but don't want to take on the task of writing a complete eBook?
Then freelance writing might be the perfect money-making hobby for you.
My first foray into making money online was freelance writing and though I no longer freelance write (I prefer making passive income) I really enjoyed the time that I spent getting paid to write content for websites.
To get started as a freelance writer, the first thing you'll need to do is prepare a portfolio of your work. Once you've done that, you can start pitching potential potential clients.
When I first started, I enrolled in 30 Days or Less to Freelance Writing Success, which I found to be very helpful and definitely worth the relatively small investment.
Get Paid to Read
If you enjoy reading and have a strong eye for detail then proofreading might be a good money-making hobby for you.
According to FlexJobs, the median pay for a proofreader is around $43,000/year. However, most proofreaders are freelancers and according to Caitlin Pyle, the founder of Proofread Anywhere, general proofreaders can expect to earn anywhere from $100-$500 to proofread a non-fiction book of 15,000-30,000 words.
If you'd like to learn more about becoming a proofreader, Caitlin has put together a free proofreading workshop where you'll find out how proofreading can provide financial and lifestyle freedom, and the surprisingly easy way to get proofreading clients.
Sell Your Own Produce at Farmer's Markets
Do you have a green thumb and love growing your own vegetables? If so, why not open your own small produce stand at the local farmer's market.
Farmer's markets are incredibly popular during the warmer months, with many people preferring to buy their fresh produce direct from the grower as opposed to the grocery store.
Generally speaking, you'll have to get in contact with your local Farmer's Market at least a few months before the markets open to see if they have any openings.
Become a Pinterest Manager
If you're an avid Pinterest user, did you know that you can turn your Pinterest browsing into a money-making hobby?
While Pinterest is generally used as a way to save recipes, DIY projects and interesting articles from around the web, what you might not know is that website owners also use Pinterest to drive traffic to their website.
As a Pinterest Manager, you'll be doing things like setting up Pinterest accounts, creating boards and images, scheduling pins, checking analytics, etc.
You'll need to learn how to use Pinterest to drive traffic if you want to become a Pinterest manager. Pinterest Marketing Secrets will teach you how to do exactly that (use the code PMSDISC to enroll for just $12.99)
How I Make a Living Online
I personally created a 4-figure monthly "passive" income stream with no experience, no audience and without having thousands of dollars to invest upfront.
If you'd like to learn how I created a passive income stream like this and how you can do the same, then click here.

Having passive income is amazing because it offers so much freedom. If you can build enough passive income to cover your expenses, you have the freedom to pursue your dreams.
Whether your income is fully passive (i.e. affiliate marketing, real estate), or you make money doing something you love doing (baking, teaching), it can offer you a life that you dreamed of!