This post contains affiliate links, which means I may receive a small commission, at no cost to you, if you make a purchase through a link.
Ok, so it's finally time. You've succeeded in creating enough side hustle income to replace your day job and are ready to make the leap to quitting your job.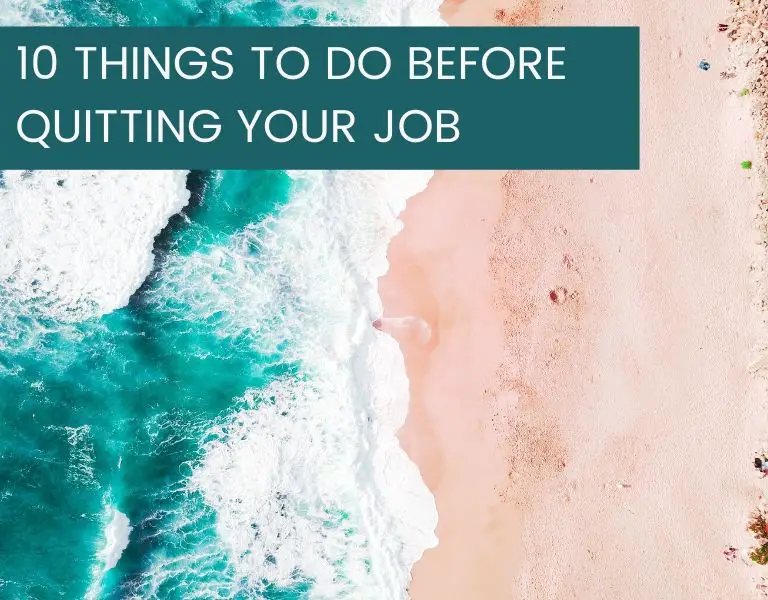 But before you do, there are a number of things you want to consider and make sure you have squared away before making that leap. So don't quit your day job until you're ready!
My Journey
I started my journey to financial freedom about 4 years ago. I realized I was chained to my job and spending 50-60 hours/week working.
I earn 4 weeks of vacation a year. Which consists of me going somewhere fun and answering work calls and emails while I'm there.
That's not a real vacation and I'm tired of it. So here I am. On the road to freedom. I don't mind working at all, but I want to freedom to work when and where I want.
I no longer want to work to make someone else rich. The ability to create your own income streams, with infinite income possibilities, is an incredible way of life.
However, sometimes we need to stay at that 9-5 while we build our income streams to allow us to retire. I actually recommend it, personally. It's allowed me the ability to spend the money I need on my businesses to get to those income streams faster.
Eventually, it is time. Your income streams look good and you are ready to take the leap.
But before quitting your job, you (and me) should consider these 10 things: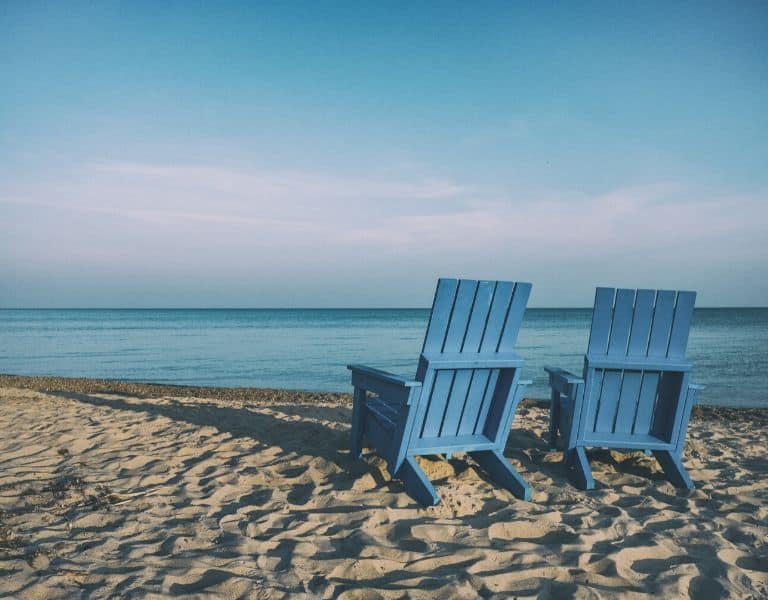 Make Sure You Have Enough Money
I know this seems like a given, but it really is the most important thing.
Consider cutting expenses and saving as much money as you can. Here are some helpful resources:
I use Personal Capital to track all my expenses. It's a super easy (and FREE) way to link all your accounts and track all your income and expenses. It's a great way to track your net worth too as you embark on your journey to be financially free!
Sign up for Personal Capital now – it's totally FREE!!!
Health Insurance
What are your plans for being covered? If you have your own side hustle as a business, you should be able to get health insurance through that and deduct the expense of the plan on your taxes.
If you're married and your spouse still works, you should be able to get on his/her insurance.
For the short term, you have the option of paying COBRA, which is basically continuing the insurance coverage from your previous job for 18-36 months. You will have to pay the whole premium, which can be expensive depending on the plan your previous employer has.
What Will You Do? (i.e. Find Your Passion)
So many people think they will quit their job and just do whatever they want. And then they get bored after a month. And with boredom comes depression.
It is important to have a purpose. Whether it be a side hustle, starting a new business, volunteering or participating in hobbies you love, find something.
Negotiate Severance
Always try to negotiate some kind of severance pay when leaving your job.
Also consider working part time if it's allowed and you haven't found your "why" yet.
Personally, I will make sure I have someone new trained to fill my position before I leave, as well as offering my services as a consultant for a period of time if needed. This can be a great way to transition out of the workforce while still making that money.
Set Goals and Write Them Down
Yes, even though you are no longer working the 9-5, you should have goals in your life. It's what helps to give you purpose.
And it's been proven that writing your goals down makes you more likely to meet them.
Whether your goal is to start your own blog, start an online business, get started in real estate investing, or anything else, write them down.
Then print them out. Look at them every day and take steps to accomplish them.
Do Not Burn Bridges
Do everything you can to leave your company on good terms. You never know what could happen and you want to keep as many doors open as you can.
Build an Emergency Fund
I can't stress this enough. This goes back to #1 in that you should definitely make sure you have enough money. I recommend having at least 6-12 months of living expenses (and business expenses if applicable) saved up before making the leap. Just in case.
Workspace Boundaries?
When will you be done working? How will you separate work from personal? It's best to have a separate space set up so you can disconnect from it.
Cost Plus World Market has a great selection of super cute and fun home office furniture and decor. And they have free shipping on order over $49, which is awesome right now!
Obviously, if you're not planning on working your side hustle, you don't really need to do this.
Get an Understanding of Taxes
Whether your situation is a retiree using retirement funds, using other savings, or turning your side hustle into a business, you need to get an understanding of your tax situation.
Nothing hurts worse than finding out you owe the tax man at tax time. Especially if you don't have the money to pay for it.
So understand your taxes. And know, if you are a small business, you should be paying quarterly taxes – don't get dinged with penalties at the end of the year because you didn't know you had to pay quarterly.
Talk to an accountant if taxes aren't your thing. Personally, I'm a CPA, so I do understand the tax rules, but even I am looking to hire this task out!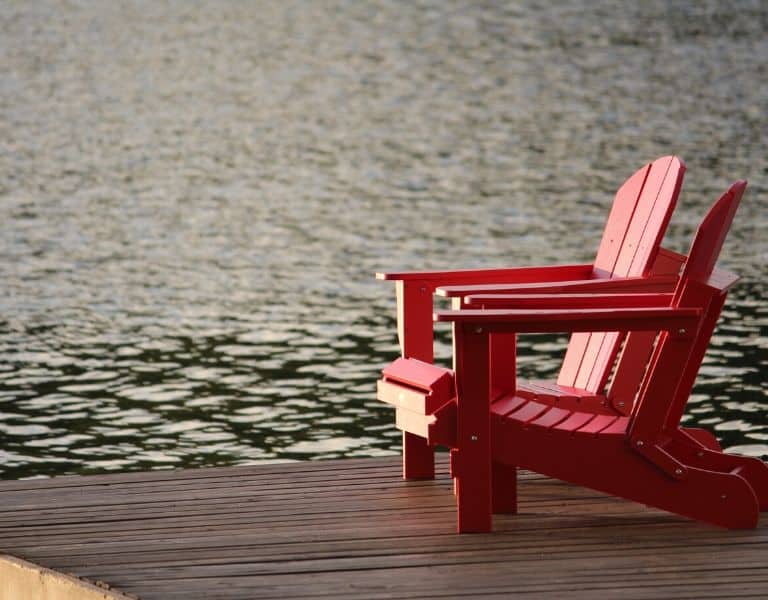 Relax and Have a Little Fun
Yes, quitting your job can be stressful and invoke feelings of worry and even panic, and there is a lot to think about before making the plunge.
You'll be ok. As long as you have a well thought out plan, it's time to get excited about your upcoming freedom!
Nothing is quite as good as having to freedom to work when and where you want to.
I want to hear from you guys. Comment below and let me know how your journey to retirement is going!