This post contains affiliate links, which means I may receive a small commission, at no cost to you, if you make a purchase through a link.
Learn the 5 simple things you can do to save $10,000 in a year! It may sound like a lot, but when you see all the ways you can save money it will seem so much easier!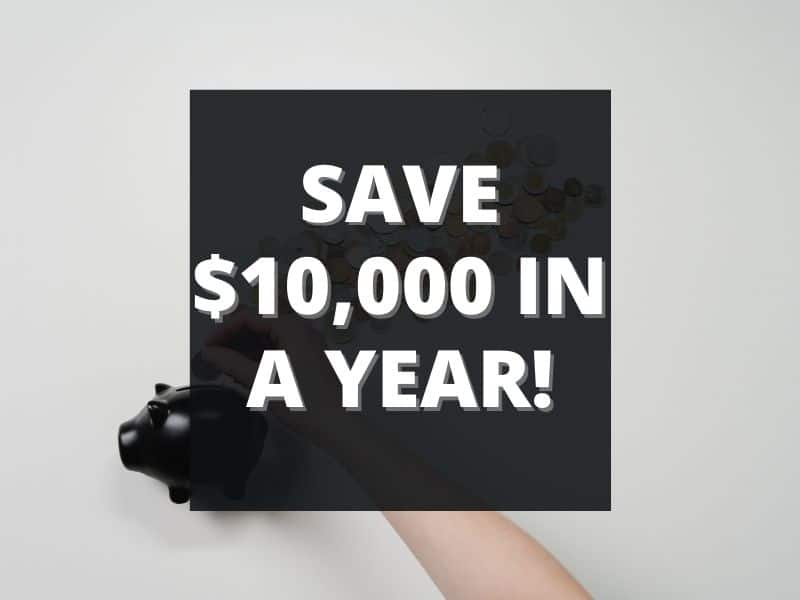 Whether you're making six figures a year or scraping by on minimum wage, we all like to save some money when we can. 
As I always like to say – "Why would you pay more when you can pay less?"
Although I love to save money, there are certain areas of my life where I definitely wouldn't consider myself a frugal person.
For example, when we go on vacation I like to stay in a nice hotel and I'm willing to pay a bit extra to do that (within reason.) Additionally, we like to try and eat healthy and as much as it annoys me, healthy food can often be more expensive than pre-packaged junk.
And if I can swing it, I like first class airfare. I have a pretty healthy fear of flying, and that extra space in first class helps to ease my anxiety.
Those are some things I don't mind spending a bit of extra money on, but I still find ways to save on them, too.
I'm sure you probably have things you like to spend a bit of extra money as well, and that's fine. The key is to make sure you're not spending beyond your means, and to look for ways to save money even in the areas you like to splurge on.
With that being said, I'm going to share 5 ways I save $10,000 ever year, while still getting to enjoy the things I like.
5 Ways To Save $10,000 Every Year
I still get to do the things I enjoy doing, and lead a pretty fulfilled life, which also managing to save at least $10,000 every year! Making sure I follow the below steps has been instrumental in ensuring I meet my financial goals each year.
Saving $10,000 a year equates to about $833/month, or about $192/week. When you break it down by week, it's a much easier number to swallow.
But first, you can learn how to make 300 dollars fast or make $200 fast- this can jumpstart your savings and make you feel like you're accomplishing something!.
1. Always Pay Yourself First
This is the key to building up a savings as well as becoming financially independent. Paying yourself first is SO IMPORTANT!
What this means is as soon as you get your paycheck, a portion of it should automatically go into savings. Before you do anything else.
This is easier than ever to do now with technology. You should be able to set up a direct deposit in your company so a portion of your check goes directly into your savings account.
Because your money goes directly into this "other" account, it's almost as though you never received it. Out of site, out of mind so they say.
Before you know it, you'll have $10K in your emergency fund!!
In addition, if your company offers a 401K, I highly recommended contributing to it. Especially if they will match a percentage of what you contribute (this is FREE money guys!).
Many times, this amount will be taken right from your check and deposited right into your 401K, where it can grow, untouched, with compound interest until you're ready for retirement.
**Note once you put money in your 401K, you cannot withdraw it without incurring penalties and paying taxes until you are at least 59 1/2. If you are saving to build up your emergency fund or paying off debt, you will want to put your money in a regular savings account as well.
2. Manage Your Budget
Next, you'll need to be sure you actually manage your budget. Don't have a budget? Use this financial budget makeover post to help you come up with one (there's a FREE budget template included!).
When setting your budget, you'll want to use the income you have AFTER you have paid yourself (see #1 above). Include items such as rent, utilities, gas, groceries, health care, etc. in your budget and make sure you stick to it.
If you are spending more than your budget, it's time to look at cutting expenses.
3. Cut Expenses
Even if you are not spending more than your budget, you could potentially be saving hundreds or thousands of dollars each year by working to cut expenses.
Personally, I have not spent over my budget in a long time, but am always looking to reduce expenses so I can either 1) save more, or 2) use that money on the things I love like travel and first class airfare.
Here are some examples of ways I am able to cut my expenses:
Shop at Second Hand Stores
Honestly, I buy probably 75% of my clothes at consignment shops, Goodwill or other secondhand stores. You can get GREAT deals at such discounted prices.
In addition to clothes, you can often buy appliances at used or outlet stores (Sears has an outlet for dented appliances for example).
Dishes, silverware or other household items can also be bought secondhand at thrift stores. I mean, why do you need a new set of wine glasses when you're likely just going to break them anyway?
Next time you go to make a purchase, ask yourself if this is something you could potentially buy secondhand.
**As an added benefit, buying secondhand practices sustainability, which is something that is becoming more and more important as we try to consume less as a people.
Stop Paying For Cable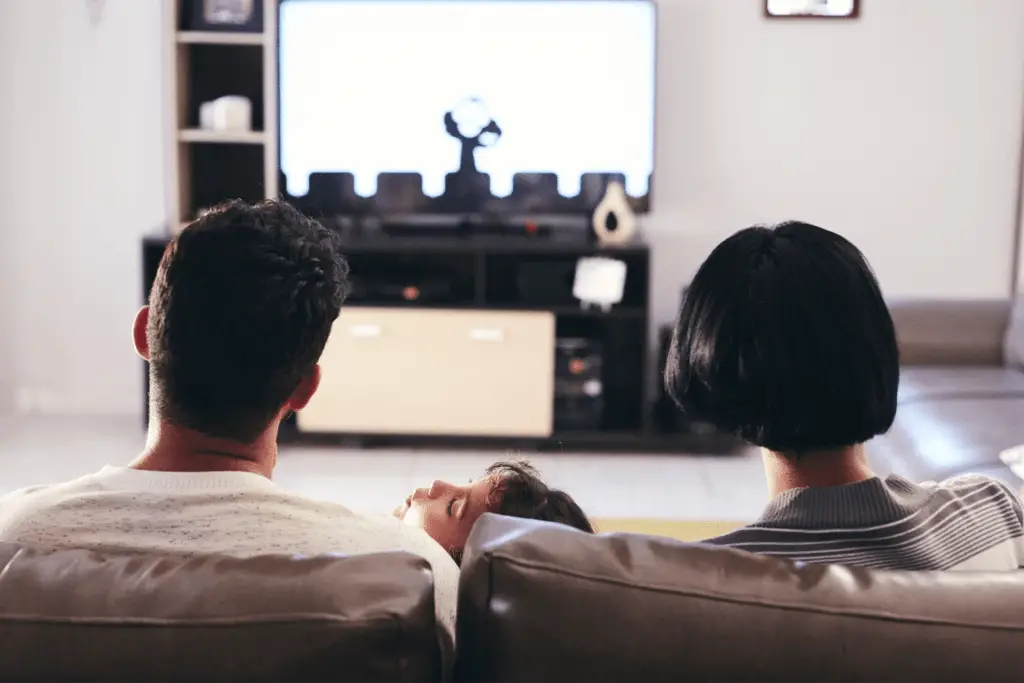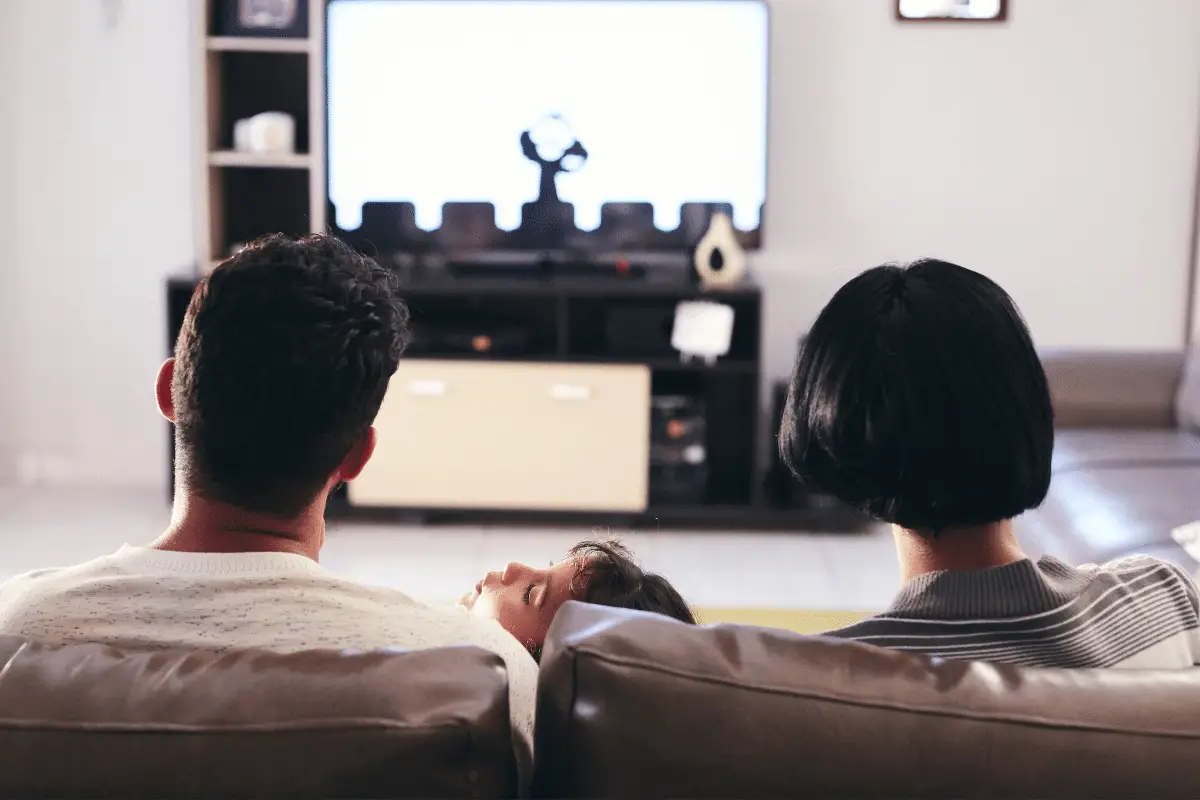 I'll admit it – there are a number of TV shows that I enjoy binge-watching (I'm not even embarrassed to admit they may consist of Dynasty, Gossip Girl and any other trashy soap opera type show – they are the BEST).
That said, I enjoy watching all my favorite shows even though we haven't had cable in YEARS.
Instead of paying $150-200 for cable each month, we pay $25 for Netflix and HBO and have all the TV you could want.
There are even stations you can purchase now during sports seasons so you can watch your favorite games. There is no need for cable anymore unless you're dead set on watching commercials…
Create a Meal Plan​​​​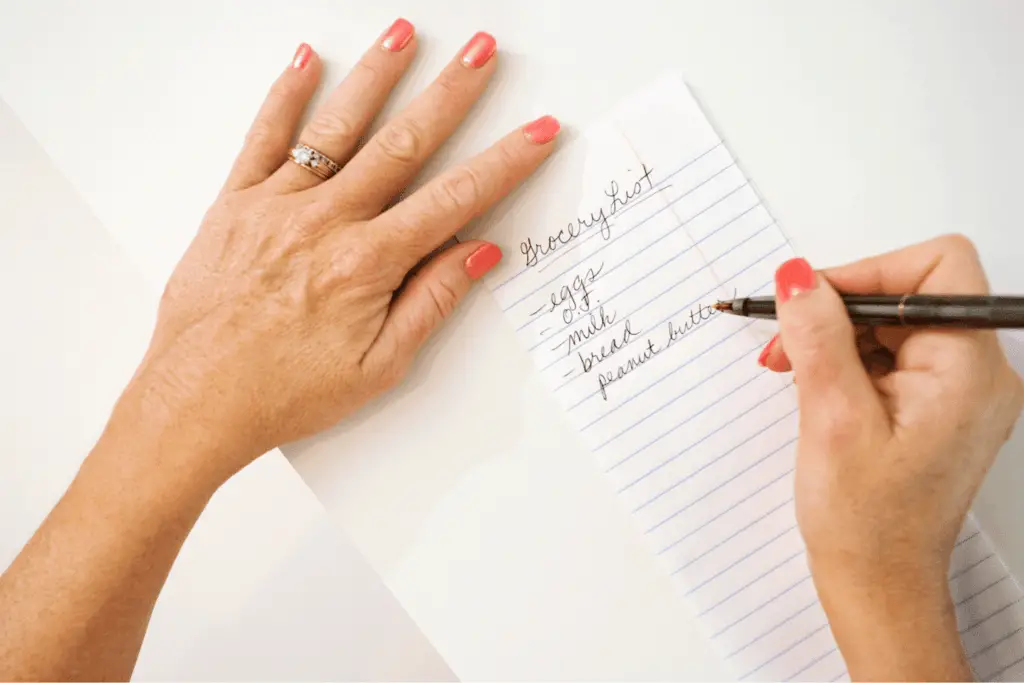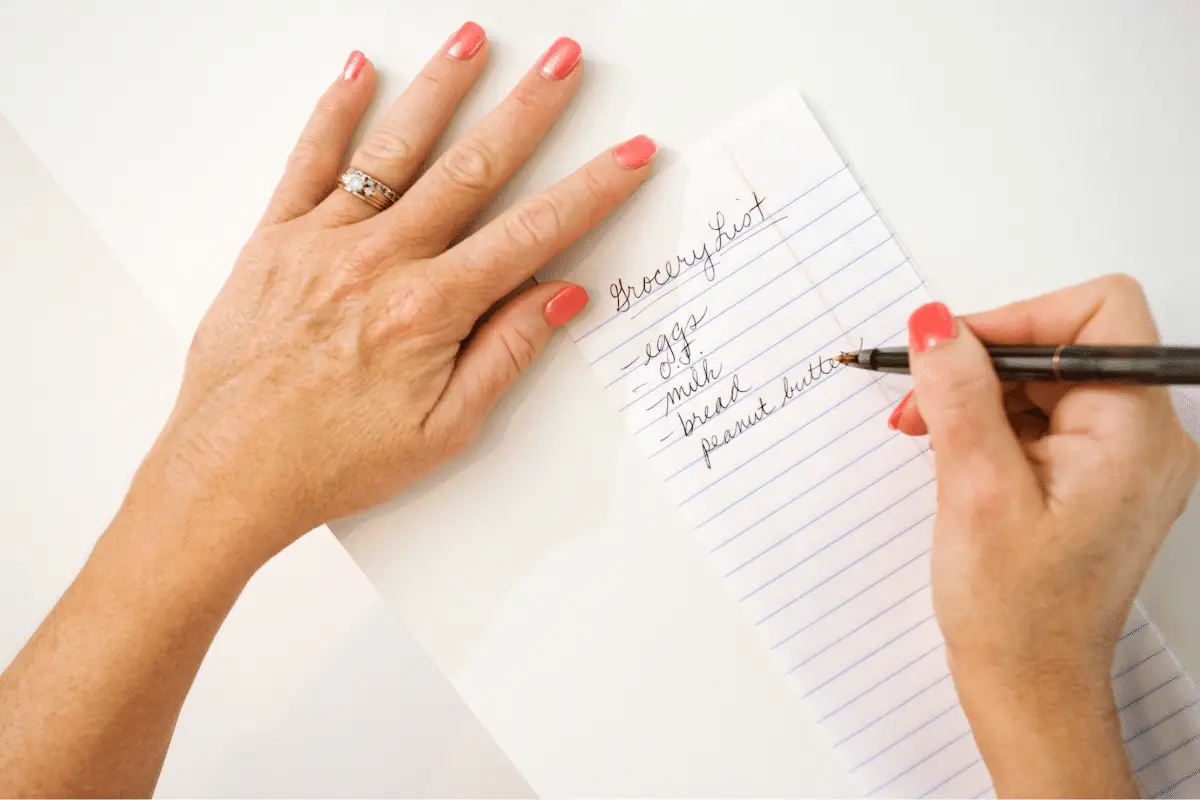 This is another money-saving strategy that I was admittedly hesitant about. 
However, after reading a Facebook thread where people were sharing how much money they spent on groceries every month, I realized that I was probably spending too much.
This was because my grocery shopping routine used to go something like this:
Go to grocery store
Buy whatever looked good
Yep, that was it. I never took a list, I didn't check to see what I already had in the pantry, and a I certainly didn't plan my meals in advance. 
As such, I can't count the amount of times I would come home, start putting everything away and realize that I already had two packets of pasta or three bottles of sriracha sauce in the pantry.
So I decided that every Friday evening I would create a meal plan and corresponding grocery list.
And guess what? 
I lasted maybe 2 weeks. 
Trying to come up with budget-friendly, delicious meal ideas for the entire week was extremely tedious and while I definitely noticed that I saved money doing so, I just couldn't stand doing it!
$5 Meal Plan has been my savior. 
Discovering this service was one of the best things I've done. For just $5/month, you receive a weekly meal plan and corresponding grocery list.
All of the meals are healthy, family-friendly, budget-friendly and quick and easy to make. They also have gluten-free, vegetarian and paleo plans available. 
You can try $5 meal plan for 14 days for free here.
Meal planning has significantly cut down my grocery spending. I used to spend around $200/week on groceries, and now it's about half that.
Use Money-Saving Apps
Did you know that there are tons of apps that you can download to make and save money from your smartphone?
I have at least 10 apps on my phone that I use on a regular basis, and over the past few years I've made (and saved) a significant amount of money from them.
One of my absolute favorite money-saving apps is Ibotta. 
Ibotta is a free app that gives you cash back on your grocery store purchases. You can also earn referral credits for referring friends to the app.
Since joining Ibotta, I've made over $2000 (did I mention I love this app?)
You can download Ibotta here and get a $10 signup bonus. Then I recommend reading my entire list of the best money-making apps to download.
Book Hotels Through Hotwire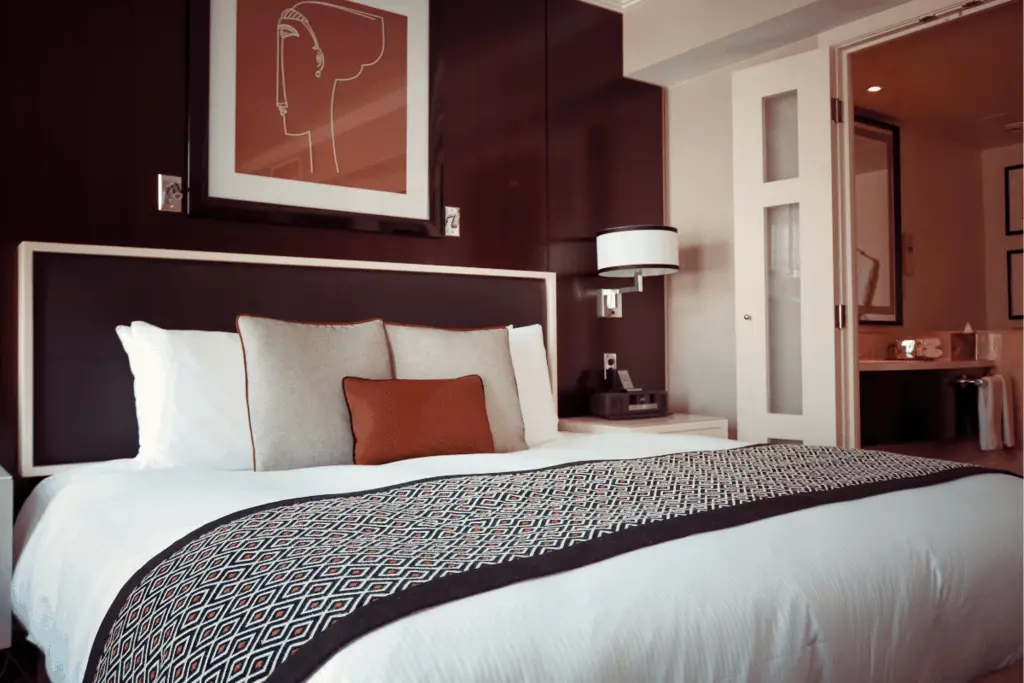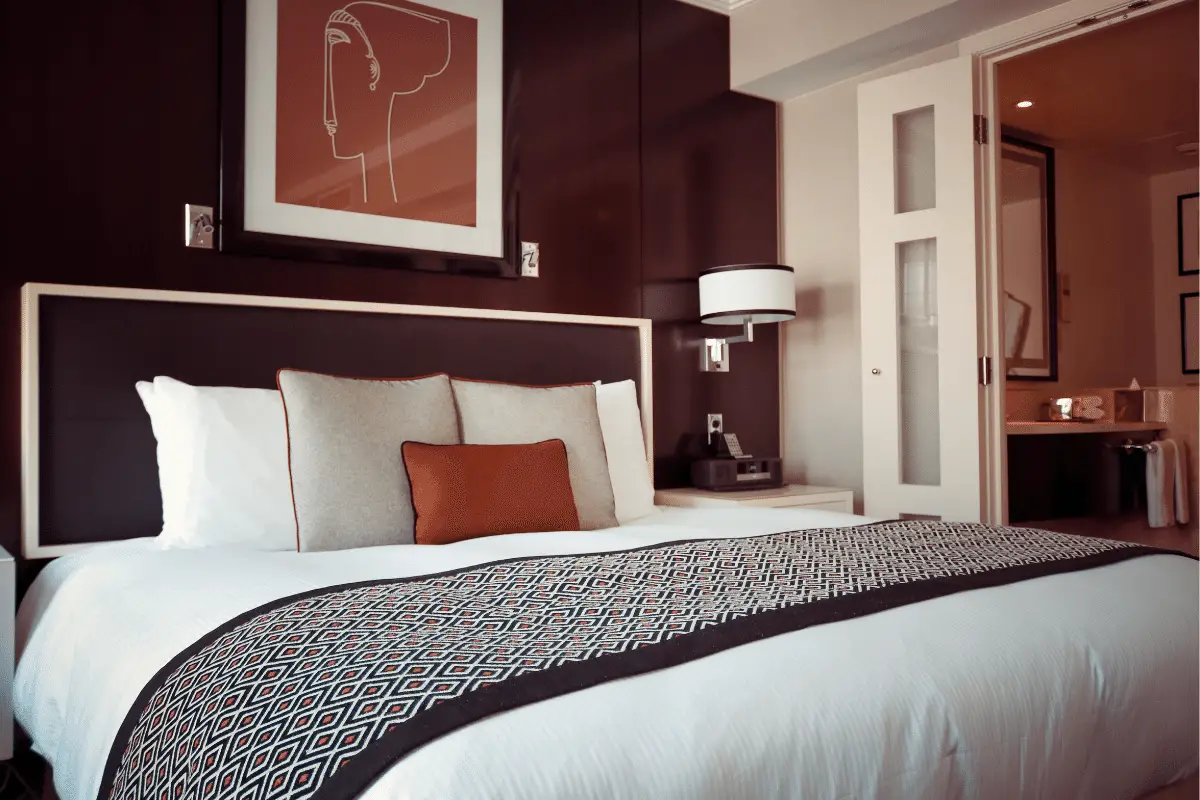 As I mentioned above, hotels are something I don't mind spending extra on. I love to travel (hence the name of this site) but when it comes to hotels, I like staying somewhere that feels, well – like I'm on a vacation.
In other words, I want a big, plush bed with high-quality sheets and a nice, spacious bathroom. It doesn't have to be the Ritz-Carlton but I don't want to stay in a 1-star $30/night motel, either.
A while ago, a friend told me about the travel booking site, Hotwire. I'd seen the ads before on TV, but I just thought it was a typical booking site.
At the time, we were planning a trip to San Francisco for a few days, so I decided to see if I could save some money through Hotwire. 
Booking with Hotwire is very simple, but you do have to be willing to take a bit of a gamble, because you won't find out what hotel you're staying at until you've book and paid.
I was hesitant for this reason, but it's actually not as scary (or risky!) as it sounds. 
While you can't find out the exact name of the hotel before you book, you'll either be shown a selection of 5 hotels, one of which is the hotel you'll be staying at, or you'll be shown a selection of chains (think Marriott, Intercontinental, etc.,) and your hotel with be one of those.
For our trip, we got a great hotel (much better than we would have gotten if we paid full price) and were every happy. I use it almost every time I travel now (we even used it in Singapore so it can be used for international travel as well!).
I immediately went to their website to see how much I would have paid if I had've booked directly through their site. The quoted rate for the nights we booked was $158/night, which meant we saved $59/night.
Hotwire is now the first place I go when I'm planning our vacations, and have been incredibly happy with the service and prices.
We travel quite frequently, so booking through Hotwire saves us a significant amount of money every year.
Try a Spending Fast
To reduce expenses even further, try a spending fast. What is a spending fast you ask?
Basically, you're going to try going a whole month without spending ANYTHING (except your mortgage and utilities and any other required payments).
Try to use the groceries in your pantry (you may have to go shopping if you can't make any meals, but you get the point), skip those lattes, cancel cable, no clothes, No AMAZON!
You're cutting out anything you can do without. See how you feel at the end of the month. Something you may realize you don't even need. And others you can start adding back in after the month is over.
A spending freeze allows you to identify some areas that you don't actually need to spend as much money in, or maybe you can eliminate it all together!
During your fast, learn how to get free shoes so you can still treat yo'self!
4. Earn More Money
If you earn more you can save more, right? Even after taxes, if you are able to earn an extra $300/week that will help you reach your goal even faster!
Even if you give half of that back to the man, you're still making an extra $7,800 a year! This will get you to your goal ultra fast.
Here are some ways you can start earning some extra money on the side:
Personally, when I wanted to start saving more money to get me that freedom from my 9-5 I wanted SO BAD, I started a blog, which is quickly becoming a way for me to make a full time income! (I am so close I can taste it 🙂
5. Invest
Investing the $192 you save each week is going to get you to your goal even faster.
We're talking about compound interest here guys! If you invest $1,000 at 4% annual interest, at the end of 12 months you'll have $1,040. That's an extra $40 toward your goal!
So if you are routinely investing your savings, it will add up to that $10K faster if you invest it. Read more about the best ways to invest money.
In Conclusion
By doing these 5 simple things, you can save up to $10,000 in a year! And the best part is, these methods painless and I don't feel like I'm living extremely frugally or missing out on the things I enjoy!
Do you have any other things you do (or don't do) to save money? Let me know in the comments!