This post contains affiliate links, which means I may receive a small commission, at no cost to you, if you make a purchase through a link.
Ready to learn how to get free shoes (become a shoe tester)? And no, this isn't a scam!
There are actually a lot of different ways that you can score free shoes, just by being willing to test out different types of shoes and different shoe brands.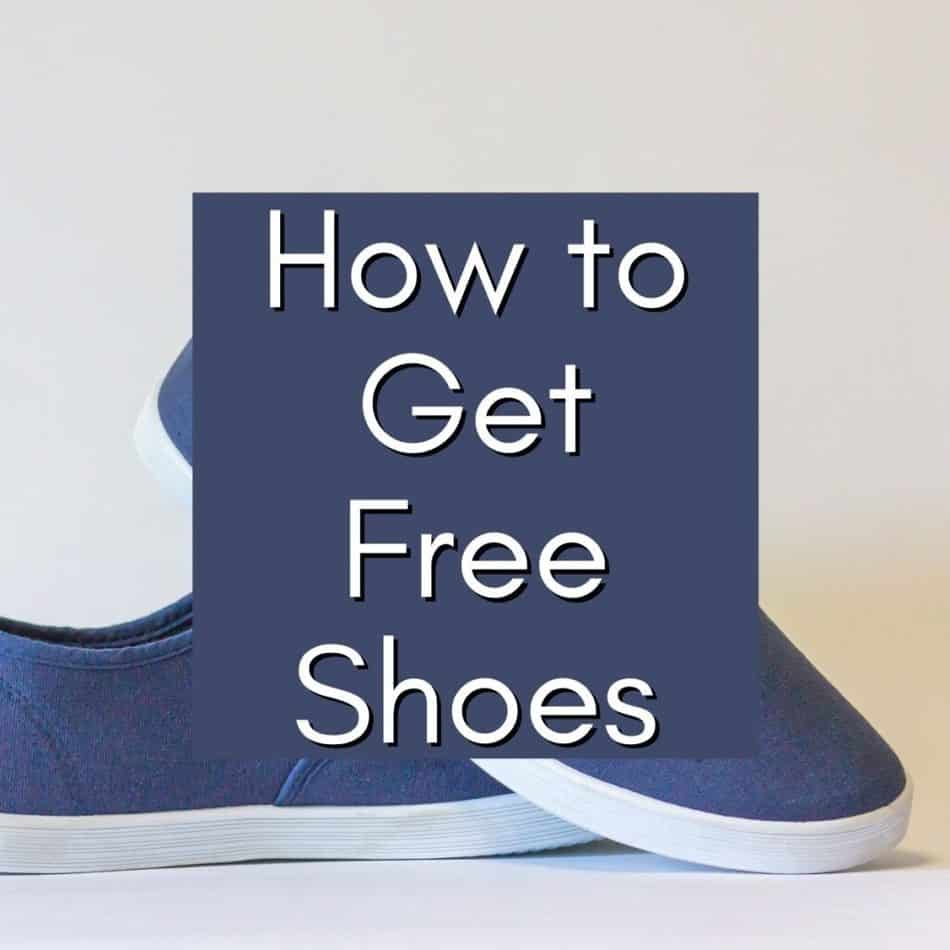 Why not treat your feet to some great shoe options that you just might end up falling in love with? The best part is that you'll score some free shoes and the worst part is that you might be stuck with a few pairs that aren't your style at the moment, but just might be in the near future.
You never know what type of outfits you're going to be wearing a month or year down the road and all the free shoes lining your closet just might complete the perfect wardrobe look.
Plus, getting something useful for free means you don't have to spend your own money on it. This is a great way to help save $10,000 in a year!
Here are a few simple tips on how to get free shoes with a few easy tips and tricks.
How To Become a Product Tester and Get Paid
If you want to get started testing out shoes, this puts you into the realm of calling yourself a product tester. What this means is that you test out products (or in this case, shoes) for companies in return for a review and sometimes even social media shares.
While most times you won't get compensation for this, you will get to keep the products for your own personal use. This can be a simple way to score some real cool – and sometimes quite expensive – items that can complement your style and wants.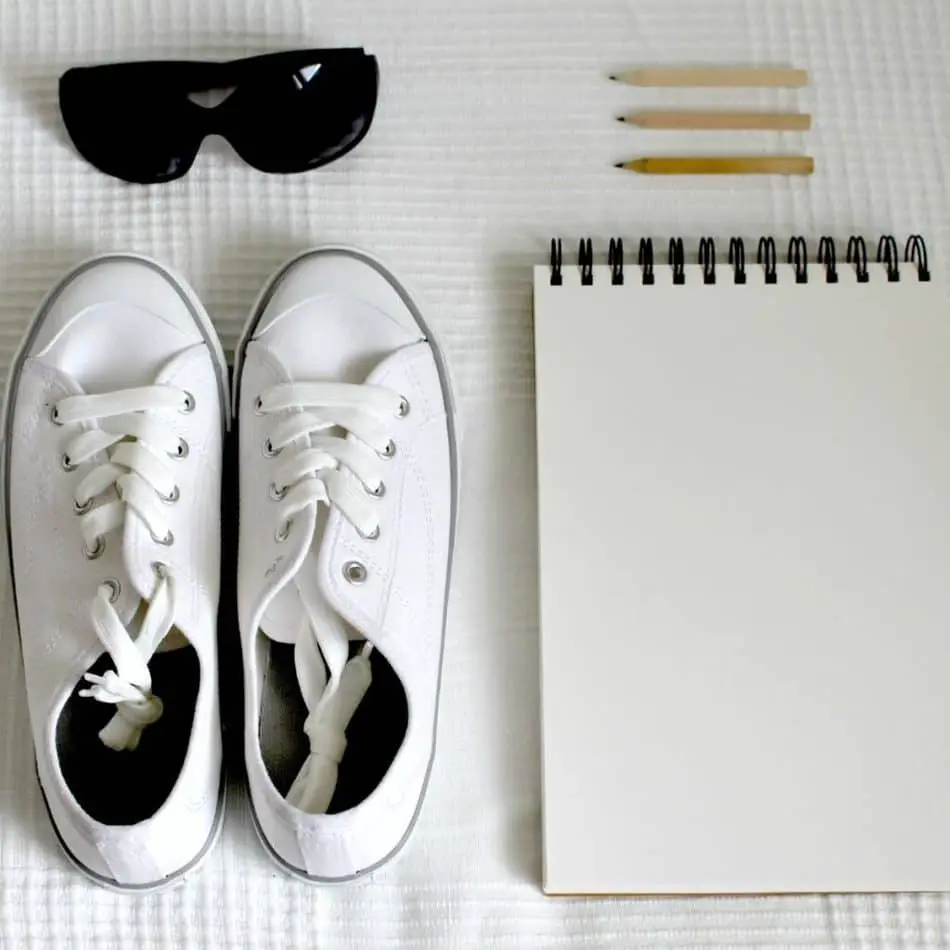 Is Being a Product Tester Legit?
It is and it's actually quite popular. Be careful though as you will run into scams.
There are a few things to look out for when it comes to determining if a product testing offer or company is legit.
First of all, you shouldn't have to pay any type of money or anything. At all. You're testing their product so it can then be used to promote, market, or even improve.
There isn't a fee for this and should be a giant red flag if any company or person asks you for a payment.
Do Product Testers Get Paid?
This is a question that can vary. Some product testers do get payment while also getting the product.
It really does depend on the company and what they typically offer. Before accepting any type of work or assignment as a product tester, ask if there is any commission involved or a flat payment.
It's better to know the answer upfront rather than waste time later trying to find out.
If you're looking to make some quick cash, you may want to learn how to make $200 fast or make 300 dollars fast – these are better options for quick money.
How To Get Free Stuff from Companies
This is where it can get quite fun! If you have a product in mind that you want to test out, you just need to reach out to the company.
This is typically for people who are considered influencers or have a blog or large online following.
The purpose of companies wanting to give free products to those types of people to test is to then have their product get in front of their audience and online followers as well. For companies, this is a super cheap way to use online marketing to possibly get a big return in sales.
Giving away one or two items in return for thousands in revenue is really a great plan for them. 
Related: How to get a FREE Starbucks!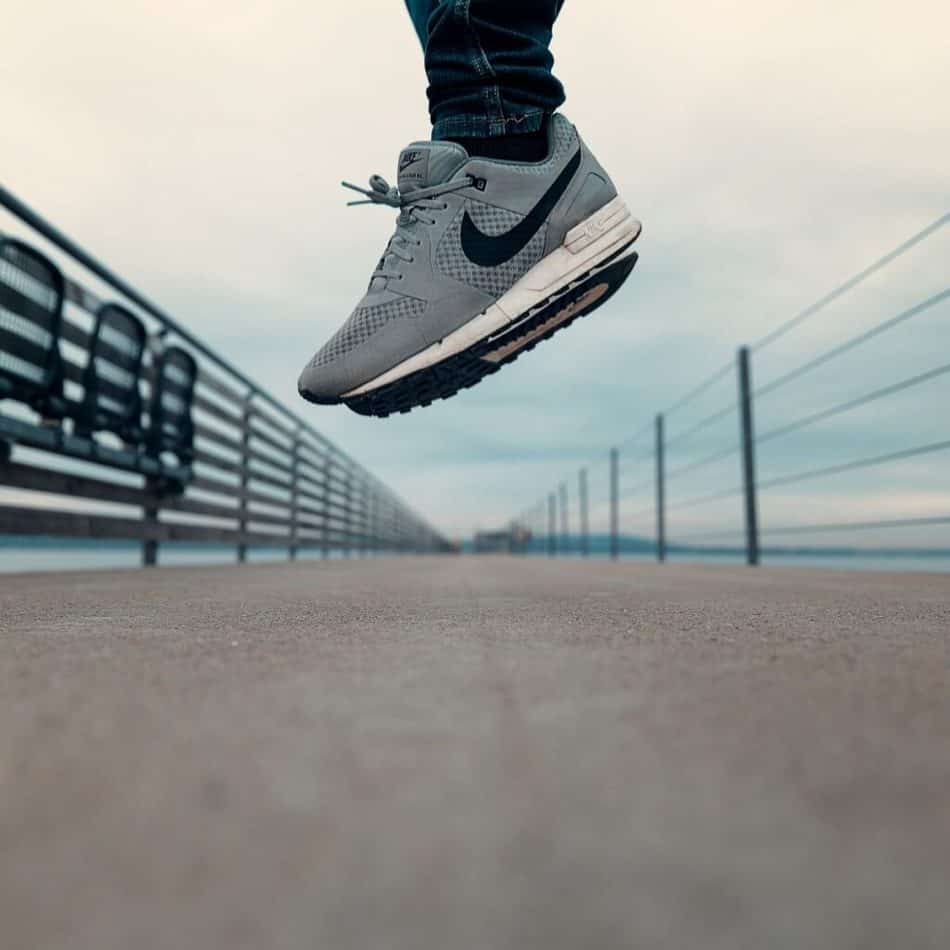 Do Nike Product Testers Get Paid?
If you're a fan of Nike, there might be a way to score some free shoes! They do have a product testing program where they give shoes out but at the current time, there is no monetary compensation that comes along with it.
Some people are fine with this while others aren't. It all just depends on what you're looking for and if you're really wanting to get a new pair of Nikes for free, without any other form of compensation.
How to Get Free Shoes
While there really isn't any perfect way to be a shoe tester as every company is different, there are a few ways that you can get free shoes.
Contact the Company Directly
Your first move is going to be contacting the company directly. This can be a simple way to reach out and let them know that you're interested in promoting their shoes.
If you're an influencer or have a big following on social media, this is an important detail to let them know. From the eyes of the business, the more that they can get their product on your feet and in front of other people's eyes, the more enticing it's going to be.
Emailing the company via the form on their site is going to be the easiest method but you might be able to write them a letter in the mail as well. Just pay attention to the contact directions online as that is probably going to be the quickest way to get in touch with anyone during this time.
You can also chat directly with the company when you're online as well. Most companies will have an online chat set up so that you can ask the questions or at least get a contact for someone that you can talk to directly about getting some free shoes.
Use Your Social Media Platforms to Gain Attention
You just might be surprised that this is a way that works for a lot of people. With the way that the internet is nowadays, things can go viral or start trending at a very rapid pace.
If you want to try and score some freebies from a company that you love, start promoting some of their items on your platforms. You don't have to be over the top but talking about them here and there and tagging the company can be a way that works to get their attention.
How Do I Become an Adidas Tester?
For the bigger shoe companies, you're going to be surprised that they offer the chance to contact them via a simple form and basically just ask. This isn't uncommon at all. However, just know that there's a lot of other people who are trying to get free shoes this way, too.
If there is a way that you can stand out a bit more than the others, this will give you a leg up and possibly get some free shoes sent to you.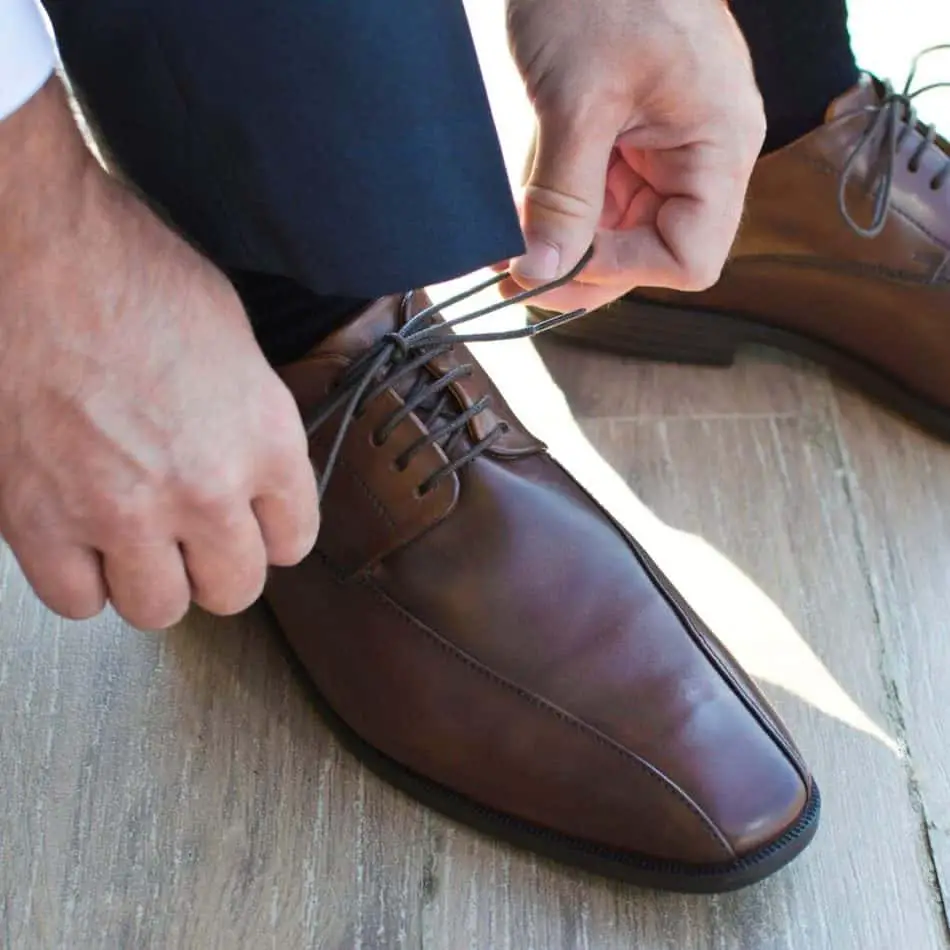 How Long Does it Take to Get a Free Product in the Mail?
This all just depends on the company that you're working with. The bigger companies are going to be a lot faster about this just because they have the manpower to get it done.
And if time is of the essence for you to get these shoes, then just ask that question once you know that they're going to be sending you some. They can give you an estimate so that you know what to look out for when you're waiting for the shoes to arrive.
Should You Accept Free Shoes That You Really Don't Like?
This is actually quite a hot topic. As someone who reviews products and is considered an influencer, how do you set boundaries on the types of products that you're happy to have and try?
Because the truth of the matter is that you don't have to like every single pair of shoes (or product) that you're offered. This actually probably isn't very likely at all.
But what do you do about it? Do you accept the shoes and wear them and promote them or decline?
To be honest, this is up to you. If you love the brand and don't love the shoes, this is a topic to keep in mind.
It's your platform, and you'll be the one reviewing the shoes but you're going to want to be truthful to your audience, too.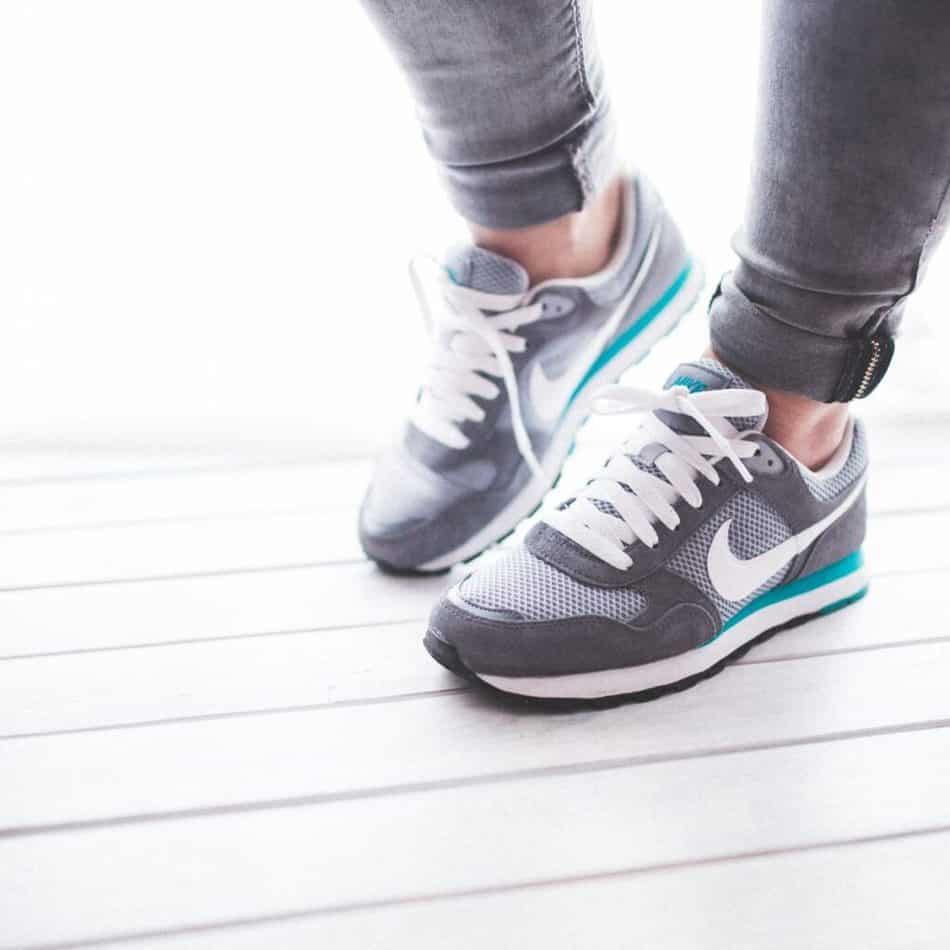 Are Freebies Really Free?
Sounds funny just saying it, right? While you might not technically be paying any money for your freebies, you are going to be paying with your time for promoting them or posting about them online. Time is money.
It all depends on how you value "free". Not having to pay $200 for a pair of shoes can be a great perk but don't forget that you'll still be working for those shoes. Taking the time to write up a review post or even take pictures and post all does take time.
While they might be "free" to not have to pay out any money, they're not "free" in the terms that you get them without a catch.
Should You Donate Free Shoes Once You're Done With Them?
Since you didn't pay any type of money for the shoes, the best thing to do would be to donate them to someone else or pass them along to an organization in need.
Being gifted the shoes for zero dollars means that you can pass along that same sense of kindness. And even though you might have taken your time to share with your audience about the shoes, you may not want to make a profit off a shoe that was gifted to you as well.
You can also talk to the company about their expectation for what you should do with the shoes when you're done with them.
Maybe they have a specific way to reuse the shoes or have their own charity organization that donates shoes to people in need. You'll never know unless you ask!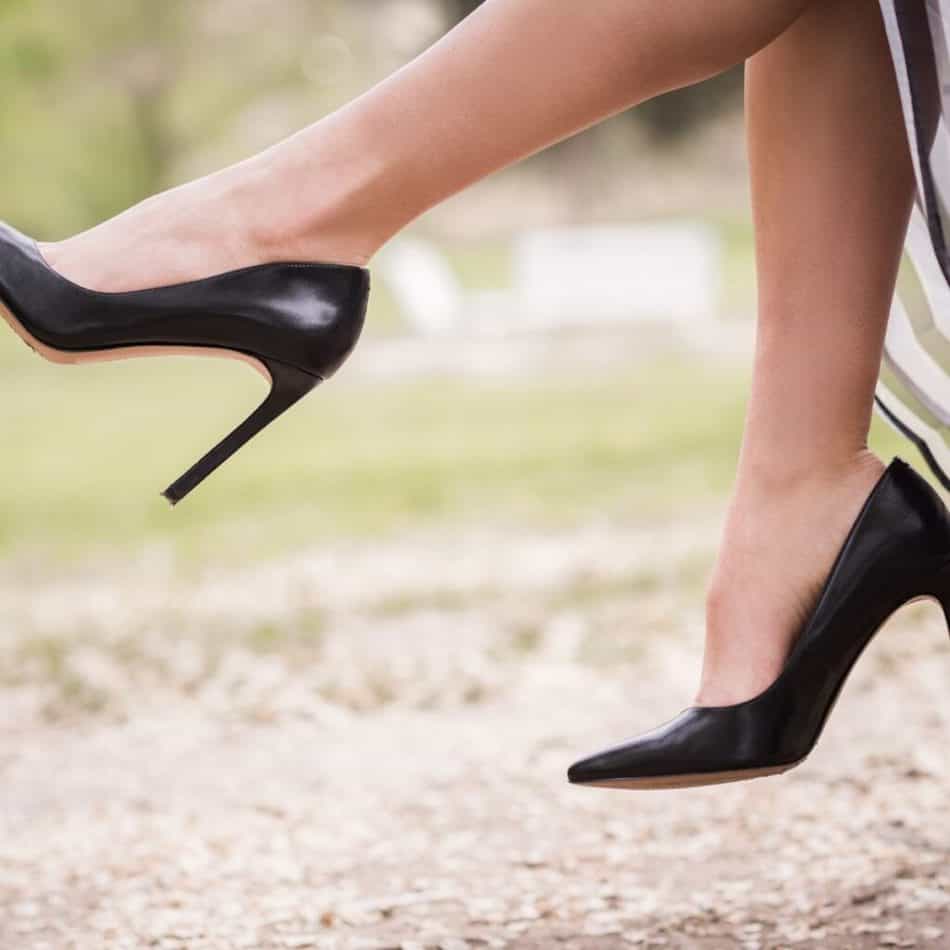 Final Thoughts on How To Get Free Shoes
When it comes to scoring free shoes, it can be quite a rush! You know the old saying, "Ask and thus shall receive", right? And once you get a "yes" from a company that they'll be sending you free shoes to test, rejoice at that moment!
That means that they see value in how you can help them promote their shoes. What an awesome feeling that is.
After you take the time to celebrate that feeling, look inside at how you can then represent your love for those shoes the best way possible.
Will it mean that you have to wear those shoes and talk about those shoes every second of the day? No. Of course not. But it does mean that you need to do your best to pay attention to all the details of the shoes that you might overlook on a daily basis.
How to Write a Shoe Review for Shoes That Were Gifted for Free
If you want to talk about your thoughts and opinions of the shoes, be truthful in everything that you do. There is a fine line between being truthful and being negative so you do have to walk that line carefully.
Even if you're not a huge fan of the shoes, there are still ways that you can write about the shoes that can be informative and also give a positive outlook for others to try them.
I think it's also just as important to be honest about the shoes not being quite right for you while also acknowledging the fact that they might be just perfect for someone else.
Talk about things that you think about before buying a shoe. How is the arch support, the overall feel as it surrounds the foot?
Do the soles of the shoes have good stoppage to them or are they too slick for running and working out? Do the laces stay tied well as you're moving about?
All of these little details matter when people are trying to decide on purchasing shoes.
Since you're given the chance to get the shoes without cost, why not do your best to communicate to others on every little detail of the shoe? They'll be appreciative, informed, and just might be ready to move forward with purchasing as well.
Do you have any other tips or ideas on how to get free shoes?