This post contains affiliate links, which means I may receive a small commission, at no cost to you, if you make a purchase through a link.
If you're a huge Starbucks fan, you've probably found yourself wondering how to get a free Starbucks. After all, Starbucks drinks are delicious, but they're not exactly cheap.
My husband and I have a running dispute on who makes a better Frappe – he's firmly in the Dunkin Donuts camp, while I'm team Starbucks.
In an attempt to win this argument, he likes to point out fact that Dunkin Donuts drinks are cheaper. To debunk his argument, I decided to research ways to get a FREE Starbucks drink to show him that not only is Starbucks the clear winner, you can also get a Starbucks drink for free (if you know where to look.)
And as it turns out, there are actually a number of ways you can snag yourself a free Starbucks (and even make a bit of extra spending money while you're at it.)
Related: How to Get Free Shoes
So without further ado, let me reveal to you exactly how to get your hands on some Starbucks without forking over any cash!
How to Get a Free Starbucks: 5 Easy Hacks
When it comes to enjoying a Starbucks on the regular, I'm not really willing to give that habit up. But I also don't enjoy dropping over $5 on a Venti Caramel Frappucino while my husband spends half that on his (inferior) drink. So I discovered what I believe are the top 5 ways to get a Starbucks drink for free.
Here are my top 5 fast and easy hacks to get free Starbucks.
1. Use Swagbucks or Inbox Dollars to Search the Web
Swagbucks and Inbox Dollars are market research companies that partner with various companies to compile consumer data. The companies use this data to develop new products and find ways to better serve their customers.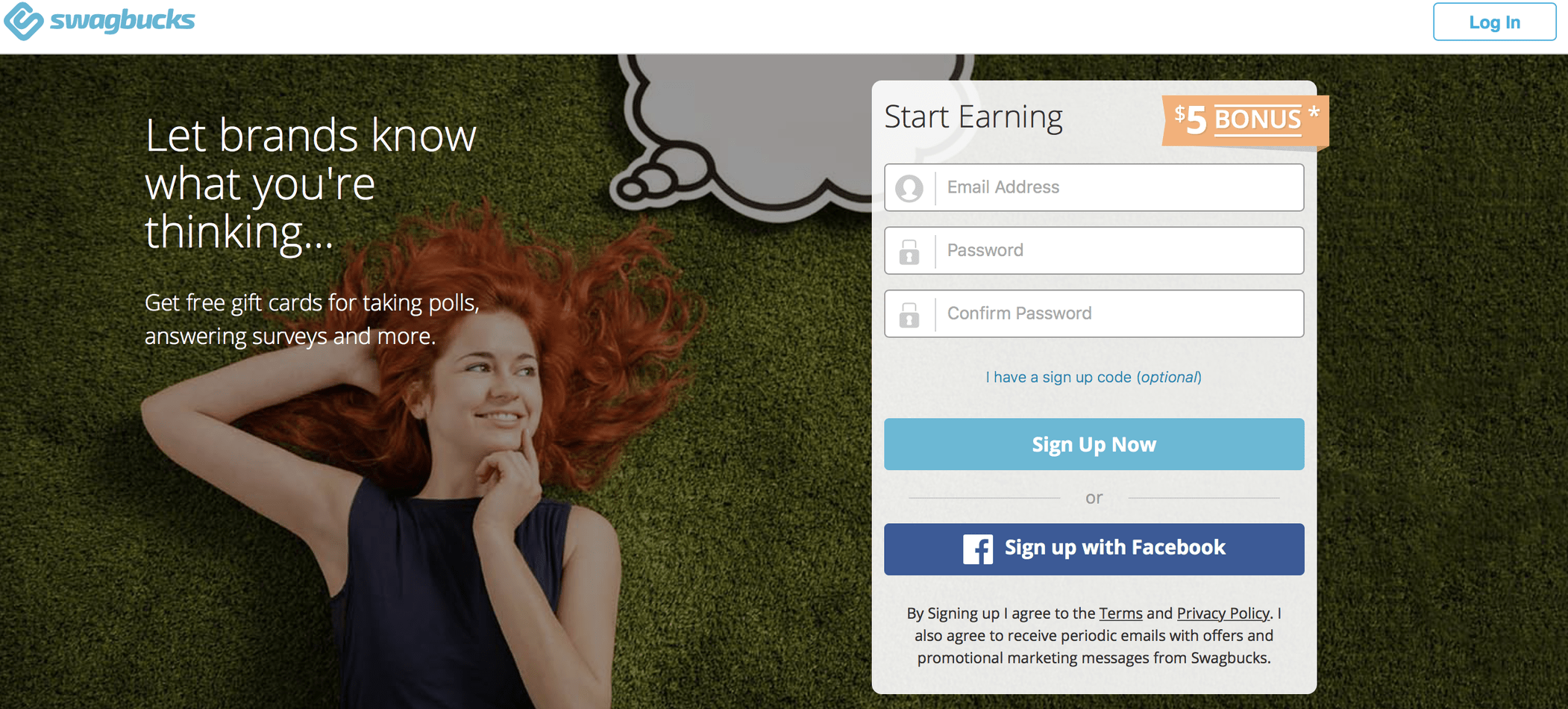 This is one of my favorite ways to get a free Starbucks because not only is it easy, you can also make some extra cash (to buy even more Starbucks, if you're so inclined!) by doing something that you probably do every day – search the web.
Both Swagbucks and Inbox Dollars offer a $5 signup bonus, so you might as well take advantage of that (free money doesn't come around often!)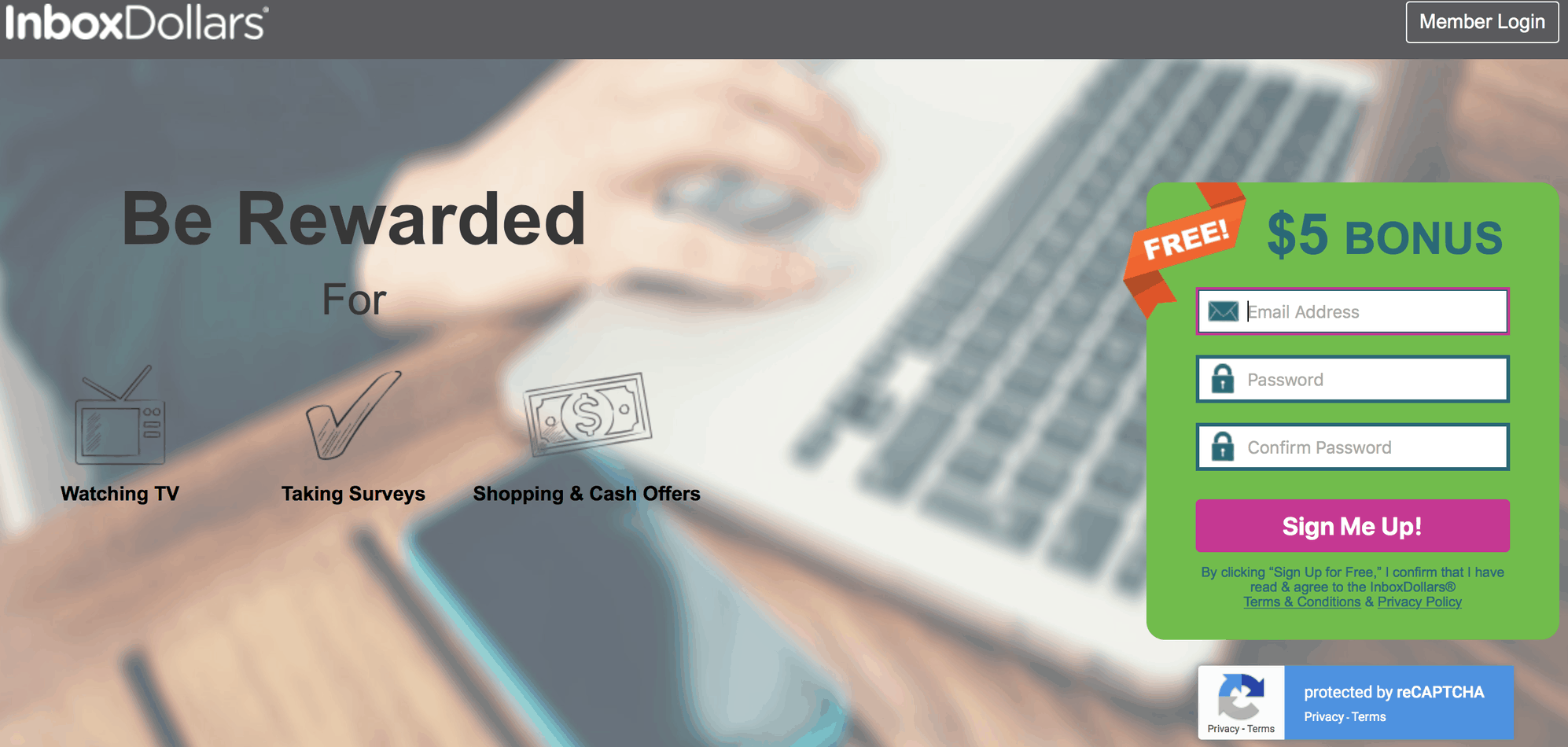 2. Grocery Shop with Ibotta
Ibotta is a free app that gives you cash back when you do your grocery shopping. The Ibotta app is basically the virtual equivalent of clipping coupons (expect without having to actually, you know, clip coupons…)
You simply search the app to find offers you want to redeem, scan your barcod and upload your receipt. Within 24 hours, Ibotta will deposit your cash rebate into your Ibotta account.
Once you reach the payment threshold you can redeem your rebate in the form of a Starbucks gift card, cash, or a variety of other store gift cards.
Ibotta offers a $10 signup bonus, so just by downloading the app you're already halfway towards your first $20.
3. Get Free Starbucks With the Starbucks Rewards Program
Starbucks has a generous rewards program that I highly recommend you join if you want to get a free Starbucks on the regular.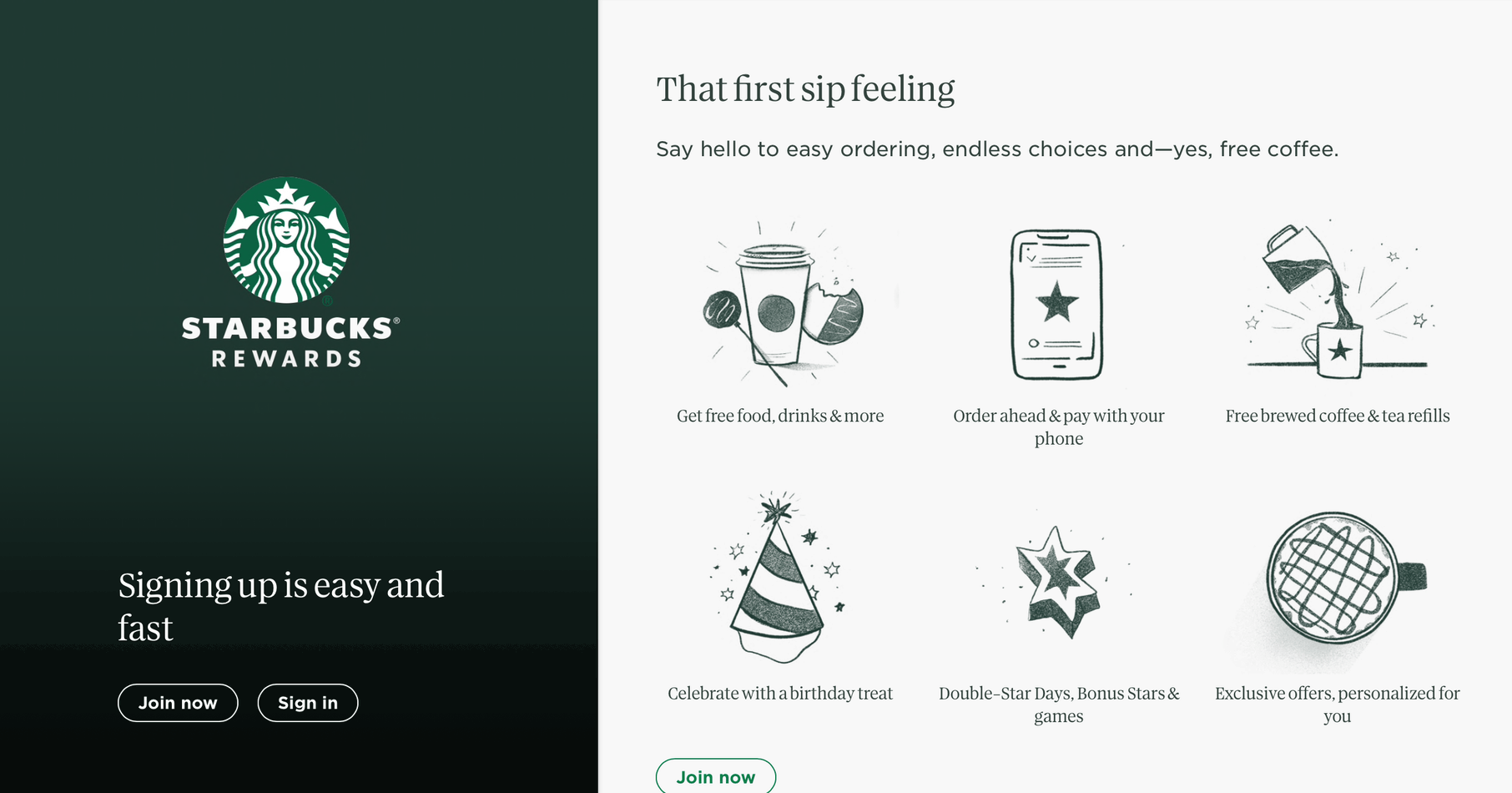 How Does the Starbucks Rewards Program Work?
The Starbucks rewards program is a free app that you download onto your smartphone.
First, you'll download the free Starbucks app and add a little money to your account (this is how you'll earn your Starbucks rewards.)
Once you've set everything up, you'll just place your orders through the app and it'll be ready and waiting for you when you arrive at your local store. You'll receive 2 "stars" for every $1 you spend, and you can earn bonus stars by redeeming various offers or playing games inside the app.
There are also "Double Star Days" where you can earn double the amount of stars, so 4 stars for every $1 (a good excuse to buy an extra drink!)
Good to know – you're not limited to Starbucks freestanding stores to earn rewards. You can also earn stars whenever you order from U.S. airports, Target and certain grocery stores.
4. Do an Adult Treasure Hunt to Earn "Kicks"
Shopkick is a fun and easy way to earn a free Starbucks gift card. In fact, it's one of my favorite apps, because you can earn money simply by walking into a store.
Here's how Shopkick works:
Next time you're going shopping, open the app and search for the stores you're planning to shop at
Just before you enter the store, open the Shopkick app
Walk into the store and earn "kicks" just for entering
Redeem your kicks for a Starbucks gift card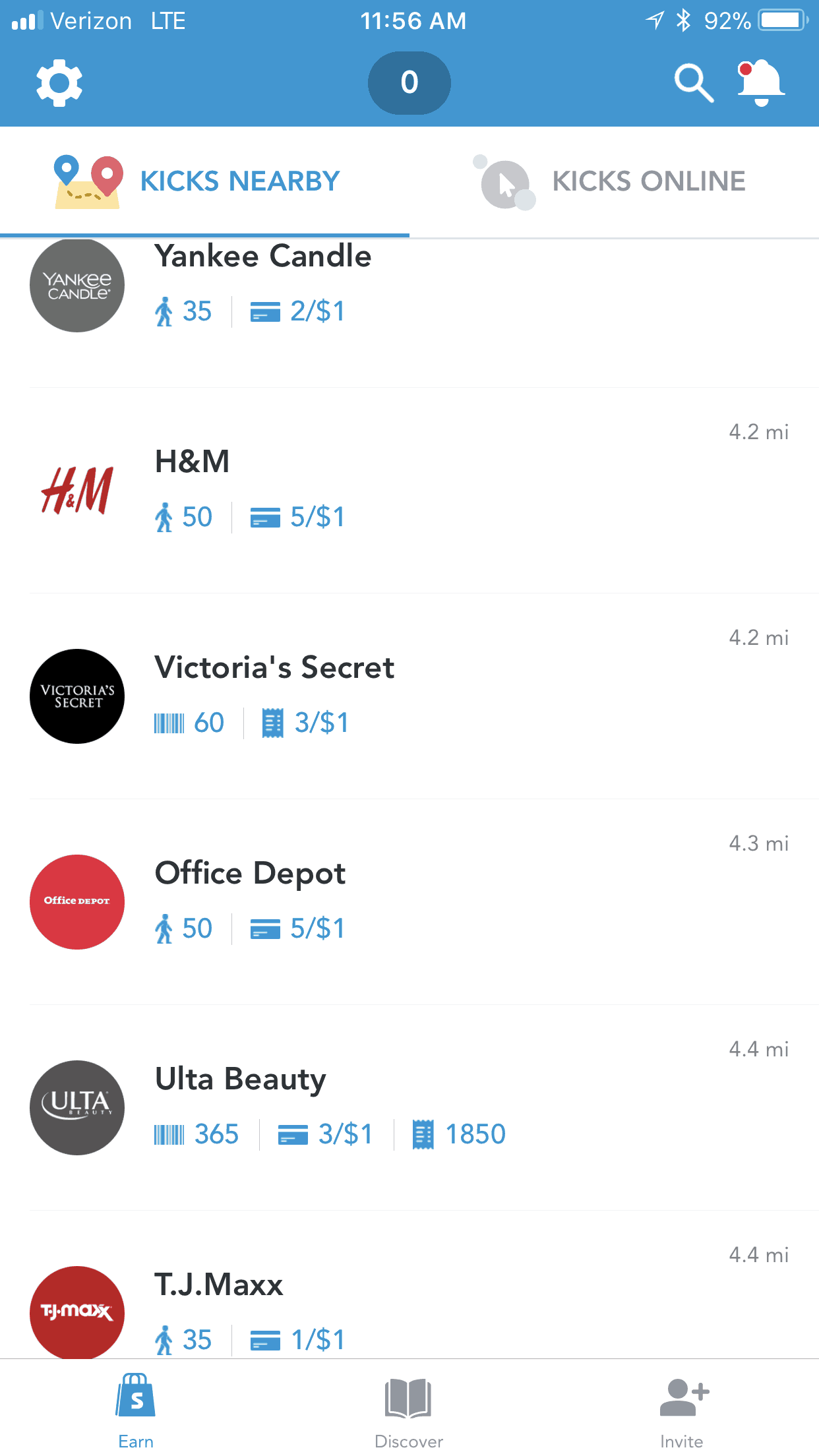 The image above is a screenshot I just took of a few of the stores that I can currently earn kicks just for walking into. Just by entering TJ Maxx, Office Depot, H&M and Yankee Candle, I can earn 170 kicks.
To earn additional kicks, you can also scan barcodes of selected products. For example, at Ulta Beauty I can currently earn an additional 365 kicks for scanning barcodes (it's kind of like a grown-up treasure hunt!)
You can then redeem your "kicks" for a variety of gift cards, including (of course) a Starbucks gift card.
Click here to download the Shopkick app and get a bonus 250 kicks.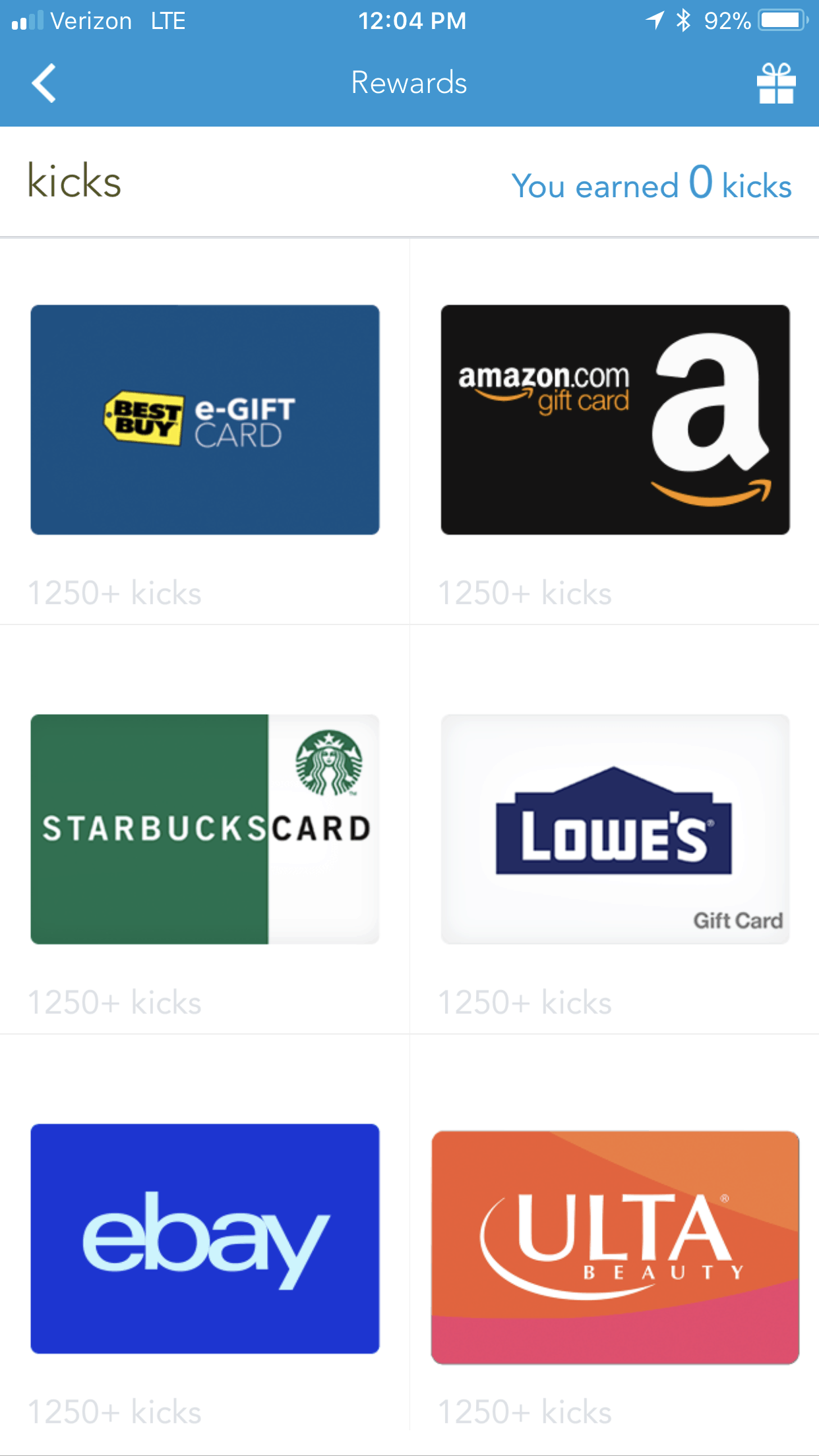 5. Get a Free Starbucks on Your Birthday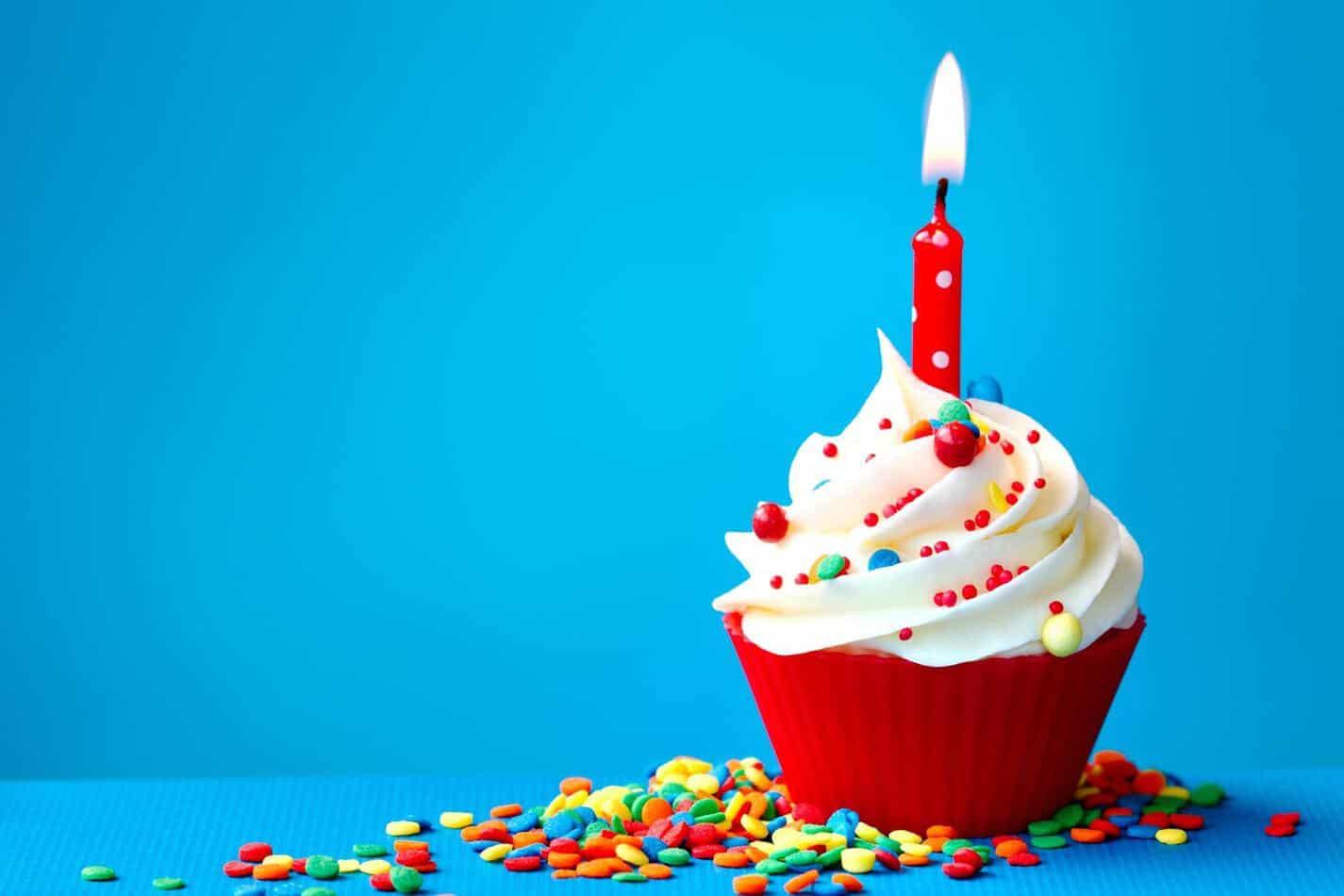 Who doesn't love getting birthday gifts, especially in the from of free Starbucks?
There are two ways you can get a free Starbucks drink on your birthday:
1) Ask people for a Starbucks gift card for your birthday present
2) Redeem your free Starbucks birthday drink if you're a member of the Starbucks rewards program
Let's talk about #1… Gift cards are an easy, convenient gift that most people love receiving. However, a lot of people are hesitant about giving gift cards for fear that it appears they've put no "thought" into the gift.
I'd argue that if you buy someone a gift card to store you know they love (like Starbucks, for example) then you actually have put thought into the gift. (Unlike a gift card I once received for Texas Roadhouse… I'm a vegetarian…)
Next time your birthday is approaching and family and friends ask what you'd like, tell them you'd love a Starbucks gift card!
And #2 – did you know that Starbucks gives you a free drink on your birthday through the Starbucks rewards program?
Just another reason to join up!
So there you have it – my favorite ways to get a free Starbucks. Do you have any other hacks you'd like to share? If so, leave them in the comments below!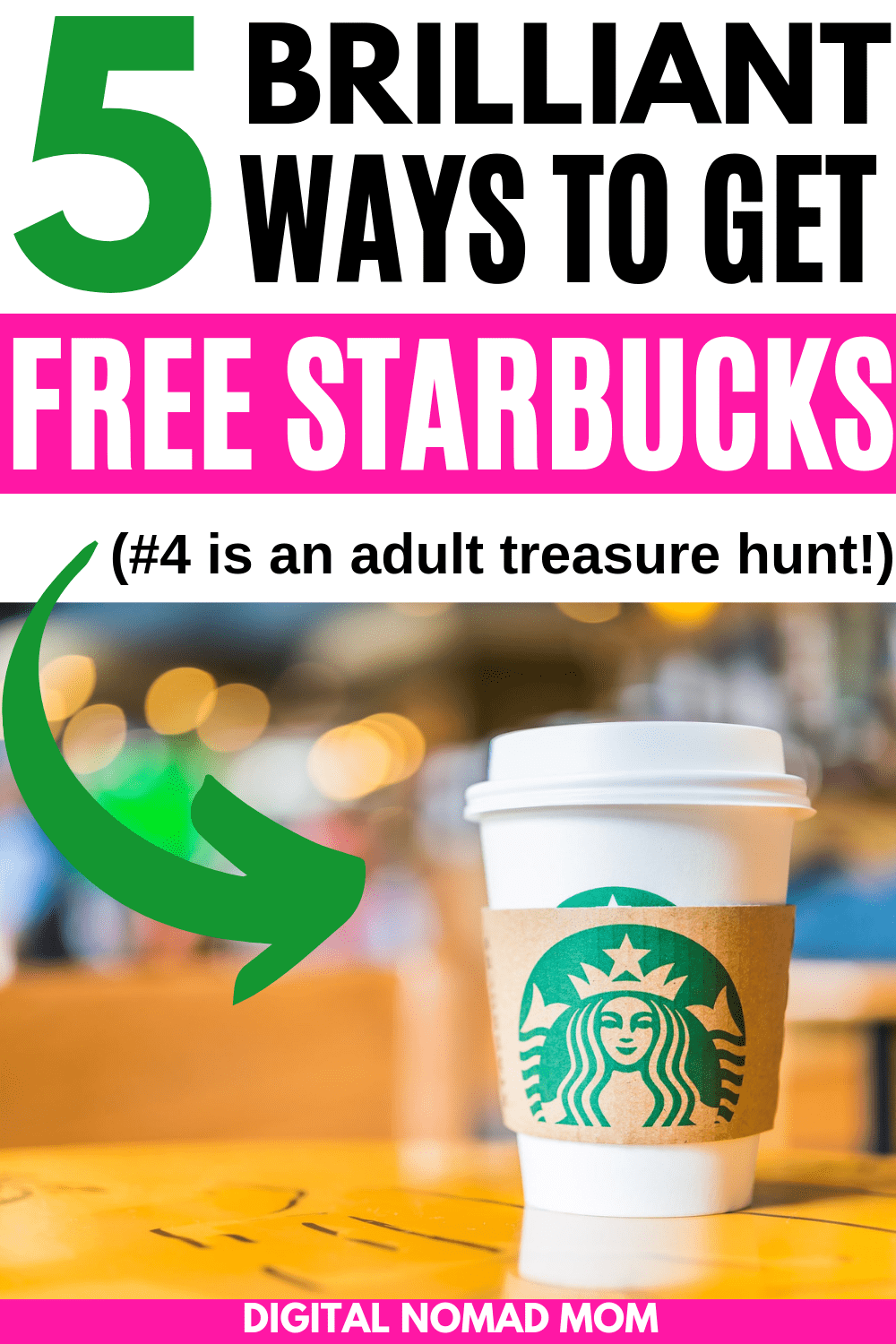 ​
How I Make a Living Online
I personally created a 4-figure monthly passive income stream as a stay-at-home mom with no experience, no audience and without having thousands of dollars to invest upfront.

If you'd like to learn how I created a passive income stream like this and how you can do the same, then click on the button below. I've created a special video that explains everything to you.