This post contains affiliate links, which means I may receive a small commission, at no cost to you, if you make a purchase through a link.
As a full-time digital nomad, a common question I get asked is "What is the best business to work from home?"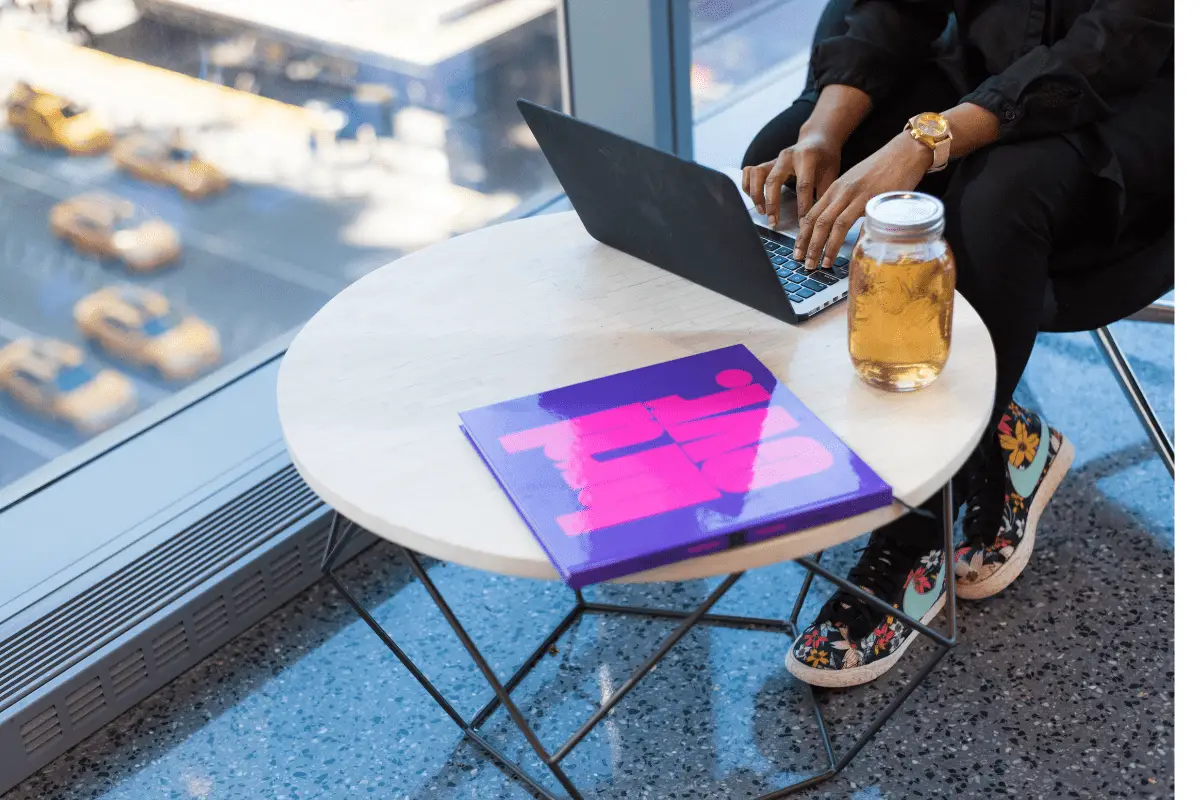 There are endless online business ideas, and which one is the "best" is subjective – it's going to vary based on your personal feelings, opinions and skill set.
But that doesn't answer the question, does it?
You're probably reading this because you're desperate to start an online business. Maybe you want to quit your soul-sucking job.
Maybe you're sick of working 40 hours a week and still living paycheck to paycheck – and you have some of the qualities of an entrepreneur.
Perhaps you're a stay-at-home mom who wants to make money from home or a college student who is sick of living off ramen noodles.
And so me saying "the best business to work from home varies based on the individual" isn't the answer you're looking for.
I get that.
So in this article, I'm going to go over what I personally believe is the #1 best business to work from home for virtually anyone.
Learn how to start a business with no money!
Affiliate Marketing
I believe the best business to work from home is affiliate marketing. Affiliate marketing is how I replaced my previous full-time income and now it's my #1 passive income stream.
Why Affiliate Marketing is the Best Online Business to Work From Home:
The barrier to entry is low
No experience is needed to get started
No degree is required
There is no answering to a boss
You can work as many or as few hours as you like (of course, the more time you have to dedicate, the more successful you'll be)
 Once you've got systems set up and a bank of content, you'll start to earn commissions on auto-pilot.
Many people tend to overcomplicate affiliate marketing, but in reality, affiliate marketing is very straightforward process:
Join affiliate program > promote offer > track sales > earn commissions.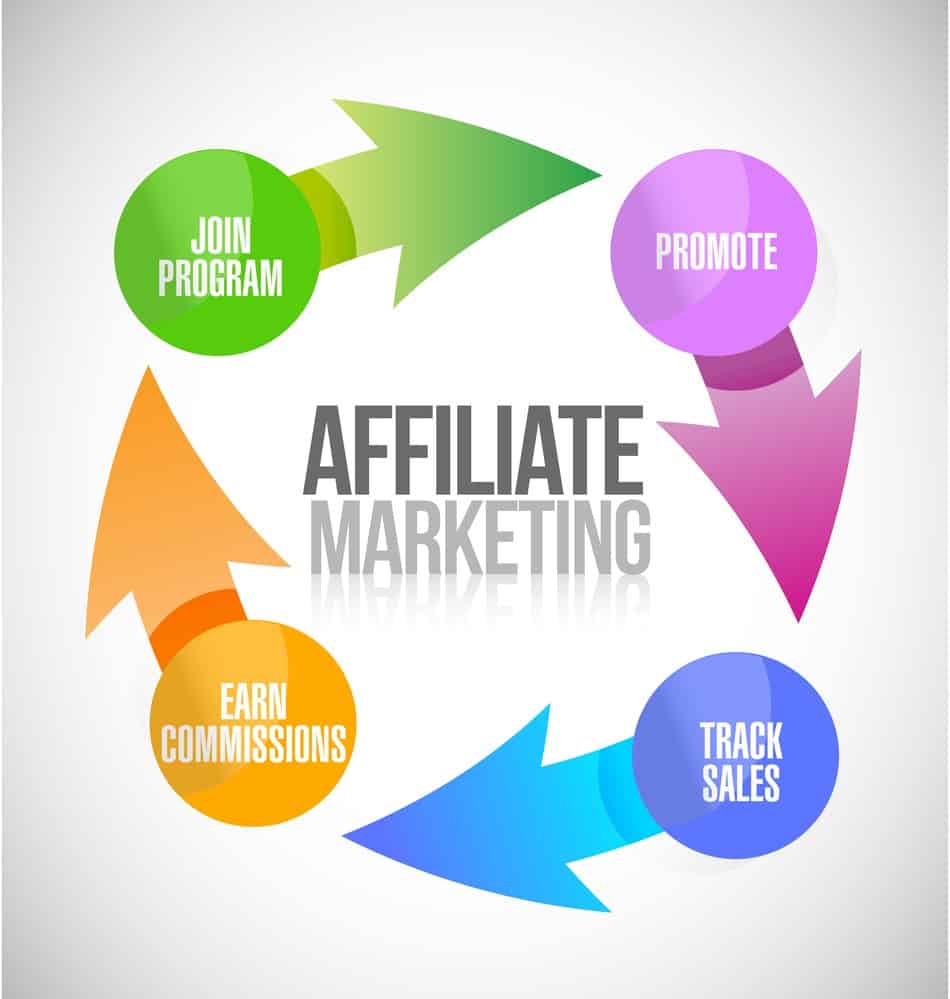 Of course, "simple" doesn't necessarily mean "easy."
If you seriously want to start an online business and work from home, then you'll need to put in a lot of work. And in the beginning, you'll probably see little return.
Michelle Shroeder has an amazing online class called Making Sense of Affiliate Marketing that teaches affiliate marketing that I would highly recommend. It's $197 and you get lifetime access to it and all the updates.
Read the honest Making Sense of Affiliate Marketing Review!
Buy Making Sense of Affiliate Marketing NOW for $197!
However, one of the (many) benefits of affiliate marketing is that it tends to take on a snowball effect. The more content you put out, the better your systems are set up and the longer you keep working on your online business, the more money you'll start to make.
Now let's take a more in-depth look at the process of affiliate marketing.
1. Join Program
As an affiliate marketer, you earn commissions by promoting other peoples products. That means you'll need to find products to promote, and then apply to join their affiliate program.
Assuming the product you wish to promote has an affiliate program, this is a fairly straightforward process and usually involves filling out an online form with your personal details, how you plan to promote the product and your associated web properties (URL, social media profiles, etc.)
The easiest way to find affiliate products to promote is by joining affiliate networks. Click here to discover the best affiliate networks for beginners.
2. Promote Offer
There are approximately 3.8 billion people online, so there's no shortage of potential customers to promote your affiliate offers to.
To attract those customers, you'll need to build an online presence and establish a relationship with your audience so they trust your recommendations (and thus, click on your affiliate links.)
To do this, you'll need a website.
This is the part where a lot of people tune out. They automatically think that building their own website sounds "too complicated" or "too expensive."
The truth is, years ago both of those were true.
But those days are long gone. It's actually incredibly easy and cheap to start your own website – no tech skills required!
To build a successful website to promote your affiliate offers, you'll need the following:
Domain name
Hosting
Privacy and spam protection
SSL certificate
Tech support
A keyword research tool
In addition, (and this is especially important if you're a beginner) you'll need a training program and supportive community where you can go for help if (and when) you get stuck.
In addition to the community below, I also recommend taking Making Sense of Affiliate Marketing as recommended above. 
Want to Know the Community and Training Program I am a Member Of, That Taught Me How to Build a 4-Figure Monthly Online Passive Income Stream?
That might sound like a lot (and it might sound expensive) but the reality is, it doesn't have to be. Read more about how to start affiliate marketing for beginners.
The community I'm a member of provides all of those (plus a lot more) for just $49/month, and it's FREE to get started.
3. Track Sales
When you join an affiliate program, you'll receive a special "affiliate link" that is unique to you.  This is the link you'll share whenever you mention the product you're promoting.
Find affiliate marketing programs for beginners!
4. Earn Commissions
When a potential customer clicks on your affiliate link, a tracking "cookie" will be placed on their web browser. This "cookie" enables the company to determine who referred the customer. When the customer makes a purchase after clicking on your affiliate link, you receive a commission.
The Keys to Being a Successful Affiliate Marketer
The keys to being a successful affiliate marketer are as simple as the process of affiliate marketing:
A willingness to learn
The ability to implement what you learn
Patience
Hard work
Too many people decide to give affiliate marketing a "try" and when they don't see success after a few weeks they quit and declare that affiliate marketing is a "scam."
The #1 reason why most people fail is because they quit. Personally, I find that sad because affiliate marketing is the best business to work from home (or anywhere in the world, for that matter.)
Unlike freelancing or other work from home jobs, affiliate marketing doesn't require you to answer to a boss, clock in or out, work a "set schedule" or deal with things like chasing down non-paying clients.
Have you decided to give working from home a try? Comment below and let me know how you are liking it!