This post contains affiliate links, which means I may receive a small commission, at no cost to you, if you make a purchase through a link.
These 15 qualities of an entrepreneur will help bring on tremendous success to people that start their own companies.
From having courage to making decisions with a money mindset to using great people skills, you will find that any entrepreneur has these qualities.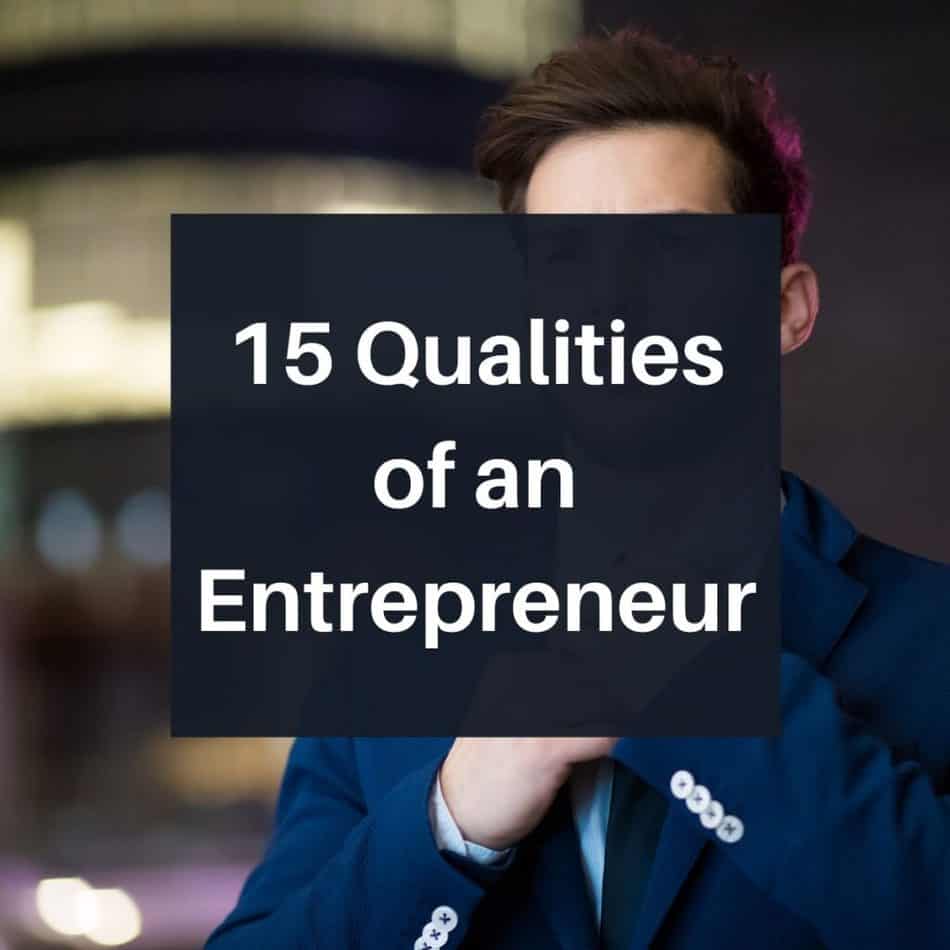 As an entrepreneur, I love supporting fellow business owners and helping them see their potential. I wrote out each quality of an entrepreneur that will help you be successful when deciding if you will begin your business or not.
Benefits of Becoming an Entrepreneur
The benefits of starting your own business are amazing, if I can be honest. You get to work from home on your own schedule and the earning potential is much higher than a traditional 9-5 job.
As an entrepreneur, you are able to build a career of your choosing with whatever passion you may have. Whether it's becoming a freelance writer, starting a bookkeeping business, or flipping websites, the sky's the limit!
Whatever you are passionate about and skilled in doing, you should give it a try.  There is nothing that says you can't do it, but there are some qualities of an entrepreneur that you want to take into consideration before you begin.
No matter what company you start, you want to make sure that you have these key characteristics to help you be successful.
See if you have the qualities of an entrepreneur!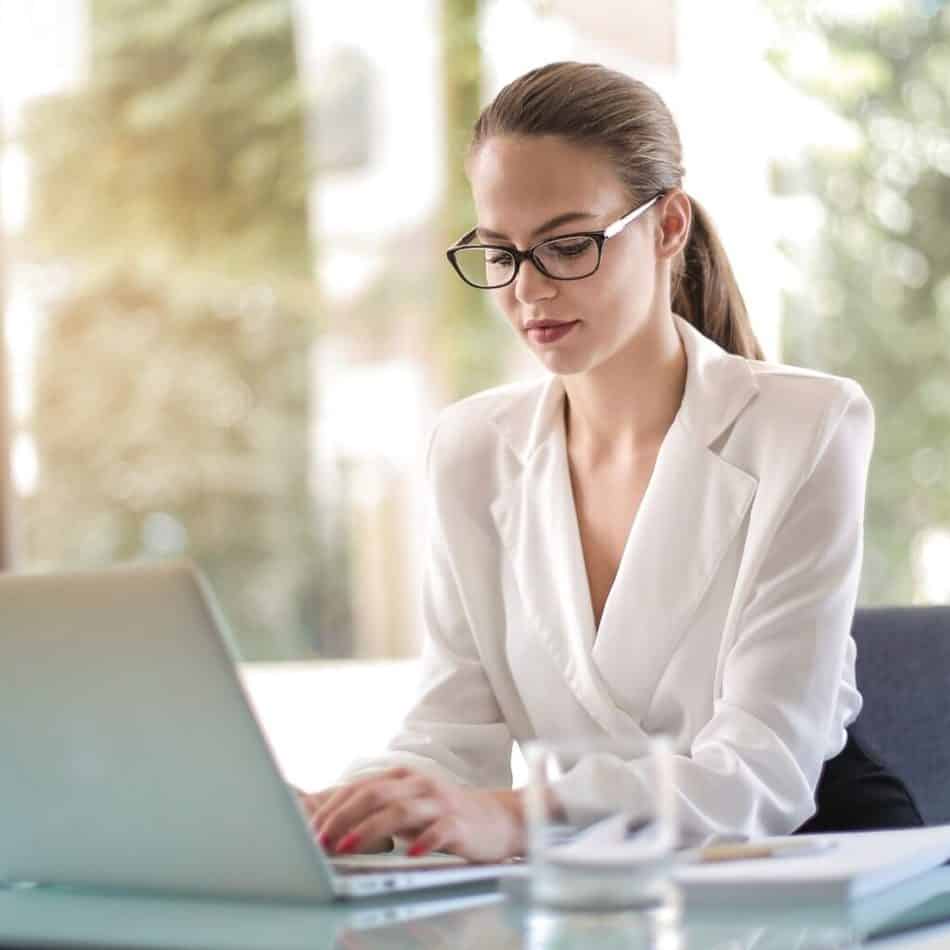 Qualities of an Entrepreneur
Strong Work Ethic
When you are beginning your entrepreneur journey, it is important to look at your work ethic honestly. If you have a strong work ethic, then you may have what it takes to become an entrepreneur!
When you are starting your own business, it often takes more than the average 40 hour work week to help you achieve your goals. You will need to work hard and make sacrifices like choosing to put in a few hours on Friday night instead of hanging out with friends or binging Netflix.
I have had weeks where I am putting in 80+ hours to work on my entrepreneurial dreams. But honestly, if you're doing something you're passionate about, it doesn't feel like work.
But don't have delusions, it IS a ton of work, but oh so rewarding!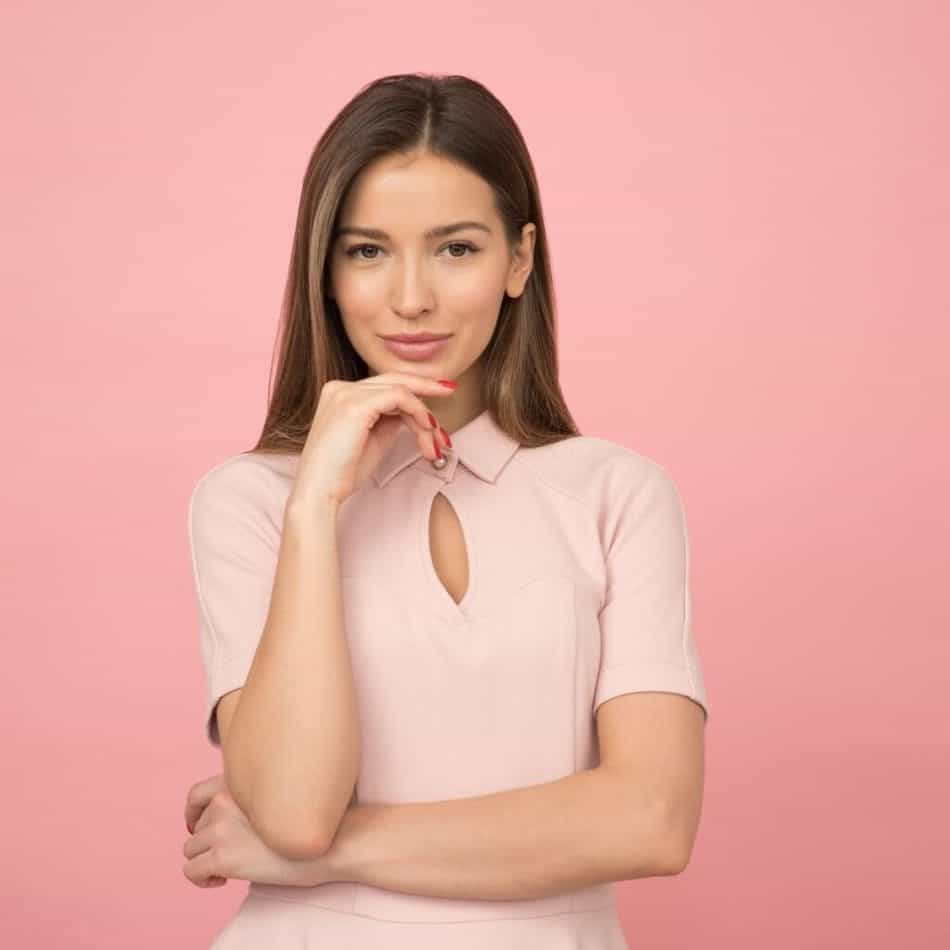 Confidence
Confidence is one of the most important qualities of an entrepreneur. Whether you are starting a bakery, an Etsy shop, or a lawn mowing service for the summer- you will need to have the confidence to share your new company!
When I first started writing for my blog, I was so shy to let people know what I was doing. Until I realized that if I was going to succeed as an entrepreneur, I needed to shout it from the rooftops.
If you don't believe in your business, then who will?
Self-Starter
One of the key qualities to an entrepreneur is the ability to start something without anyone else's permission. If you know that your flower shop needs an online order option on the website, an entrepreneur doesn't sit around and wait for it to magically appear. They figure it out!
An entrepreneur is a self-starter to get the ball rolling to make their business the best that it can be.
Determination
You know the saying 'if one door doesn't open, climb through a window?' That spirit of determination is inside of every single person working to build their own company.
When at first you don't succeed- try and try again! Every successful entrepreneur has one thing in common- they are determined to succeed.
When it comes to hearing the word 'no', they just hear 'not yet'. If you want to reach your goals, have the courage to keep going.
Passion
Whatever you choose to start a business doing, make sure it is something that you are passionate about. With any business, there are times of hardships and you will need passion to lean on.
If your passion is helping single mothers and you are building a fitness empire, for example, maybe you create a workout program designed for busy women that can be done while the kids are around. 
For me, I have a passion for food and travel so I developed a site where I provide internationally inspired recipes for those who want to learn more about food and cooking international cuisines.
I am also hugely passionate about business in general, and just love the actual running of a business. So I'm lucky in that I feel passionate about all types of business!
Creativity
One of the greatest assets of an entrepreneur is to be able to think outside of the box.
Maybe you went through Dave Ramseys baby step plan and you want to sell your own version of an envelope wallet. That's awesome!
Sit down and think of every possible way to make it the best version, then all of the ways that you want to sell it. The more options, the better!
That creativity is what is going to help you stand out from the crowd and earn some big bucks.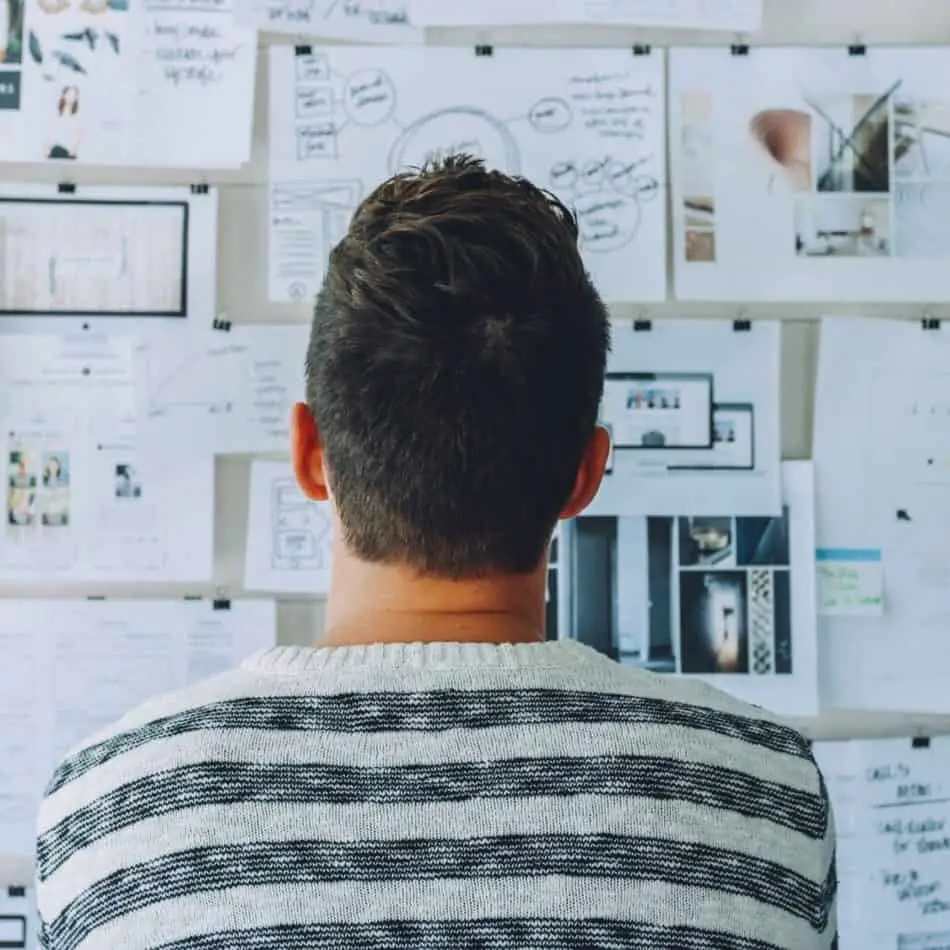 A Clear Vision
One of the most important qualities that an entrepreneur can have is a very clear vision of what they are trying to achieve and create.
Do you want to create an online community? What about a brick and mortar store? Anything is possible, and a clear goal will help you get there faster.
The purpose of a clear goal is to help you design a roadmap to getting there that will rid you of any and all distractions. The type of goal you want to set is a SMART goal to help you take your company exactly where you want it to go.
Great People Skills
If you want to work for yourself, great people skills are very necessary for success. As an entrepreneur, you will be responsible for creating loyalty with your audience, your customers, and anyone in your network.
It is essential to create strong relationships with everyone around you as an entrepreneur to help you solve problems, get referrals, and provide the best customer service around.
Humility
As long as we are discussing network building, it is important to remember the value of humility. As someone just starting their company, it can be difficult to know all of the answers.
One of the best things that you can do is ask for help– which is where humility comes in.
The best news is that most people are willing to help- you just have to ask.
I know a few influencers who connected with some in their industry by simply asking for help. That connection helped them meet their follower goals on Instagram and now they are sitting with a few hundred thousand followers. All because they asked for help.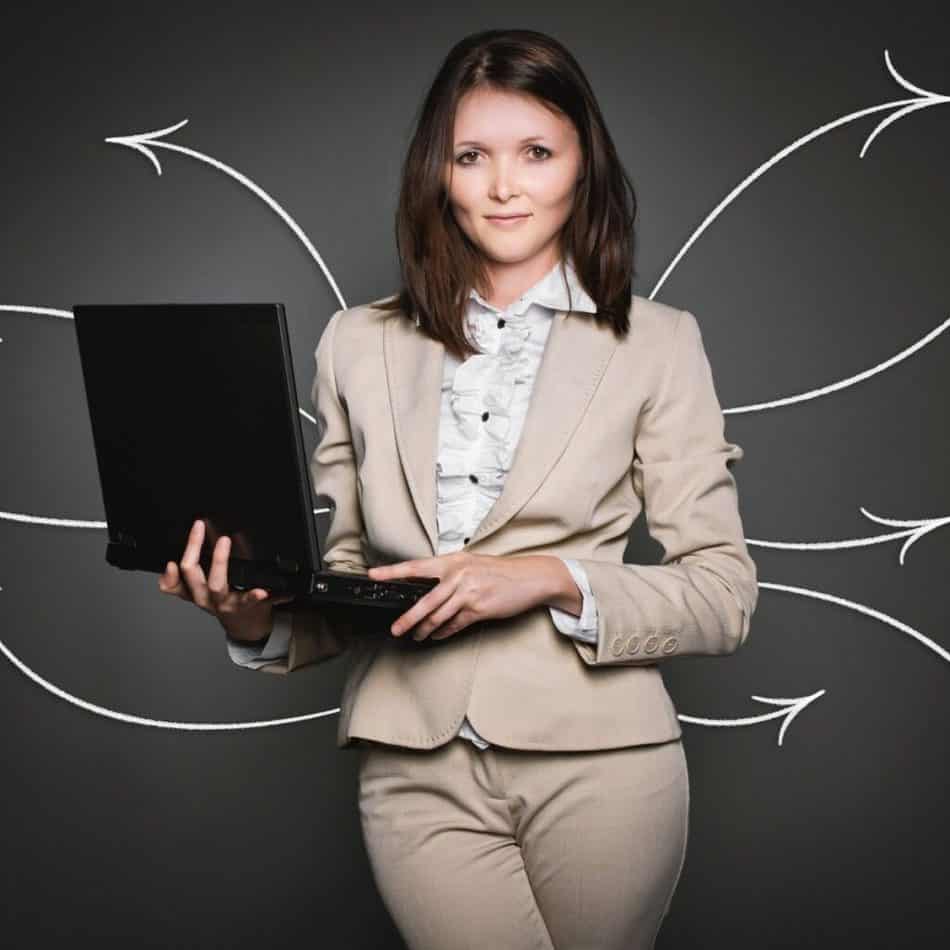 Motivation
What motivates you? There is no wrong answer, but you need to have an answer if you want to be successful. Knowing what motivates you is one of the essential qualities of an entrepreneur.
Maybe you want your partner to stop working, or you want to be able to go on fancy vacations (or eat fancy food!). It could also be something more concrete like you want to fill a need in the community, like a coffee shop where friends can comfortably connect.
Whatever it is that motivates you, make sure you know it so that you can be reminded of it day in and day out.
Adaptability
One thing that is for sure is that life is going to throw you some curve balls at one point or another. Which is why being able to adapt and keep your business moving is an excellent quality of an entrepreneur.
The pandemic in 2020 is an excellent example of this. When everyone was expected to work from home, the small businesses that were able to change their plans were the ones that we really saw thrive.
Meetings were moved onto Zoom, Internet connections were upgraded and the entrepreneurs adjusted to remain successful.
Open Minded
When running a company, one of the most important factors is to keep an open mind. You honestly never know where your next big money maker idea could come from!
Maybe it's an eBook, maybe its a new cupcake flavor, or maybe it's a new system that you need to implement to keep track of your orders.
Listening to your audience and your peers with an open mind will help any entrepreneur expand their business. The next idea is just one social media comment away!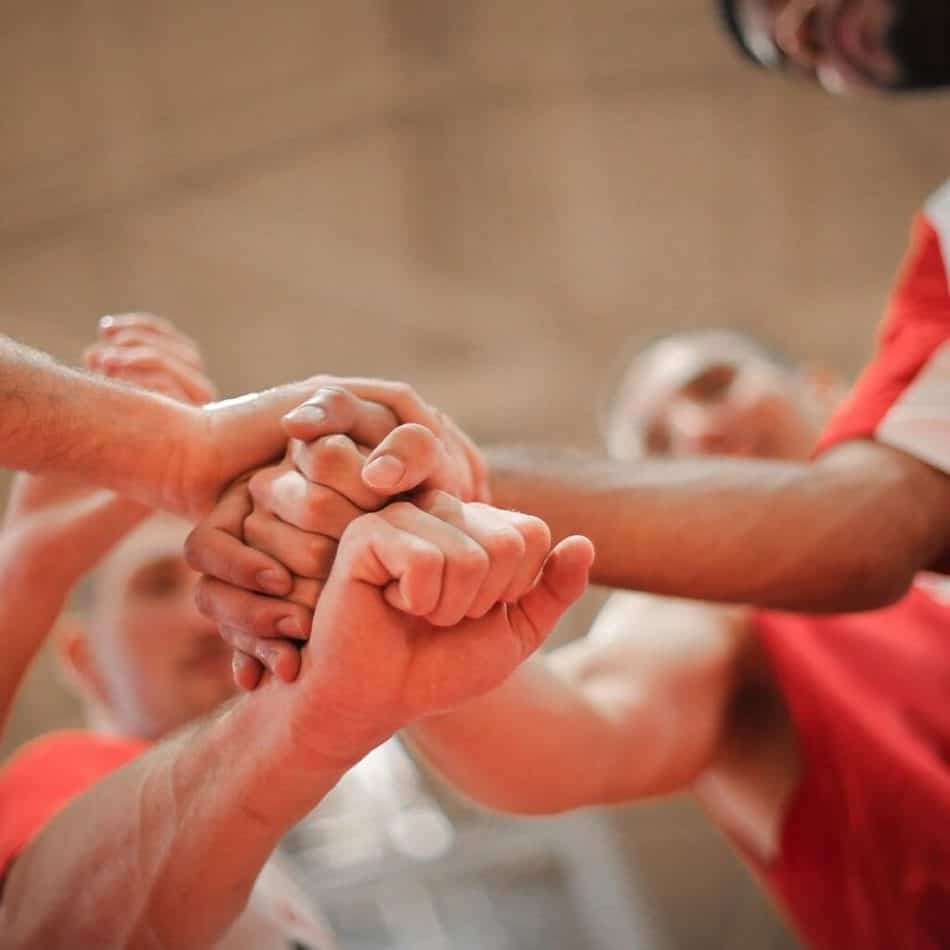 Competitive
A little competition never hurt anyone, so why not use that to your advantage as an entrepreneur?
Being competitive is a beneficial quality in terms of getting (and staying) ahead. When you are just beginning your business, find companies that are doing something similar to what you want to do.
Then, set yourself up to be competitive through what it is that you are offering.
A competitive mindset will push you to think bigger and better when it comes to your company.
Money Mindset
The most successful entrepreneurs approach everything with a money mindset. What does that mean? It means that they are intentional with how they spend and earn money.
To have a money mindset means that they are making choices for their company that will earn them money in the future.
If you think that your website needs a space to sell t-shirts- that's great! Just make sure the time, energy, and other resources used to create that will help you make more money.
The main goal of an entrepreneur should be to acquire wealth, not simply become rich.
Patience 
To become a successful entrepreneur, it takes time. You can't post a few pictures on social media and expect millions of dollars to be uploaded the next day.
You need patience to keep going- it will pay off!
Most businesses take years to earn real money, but to get there you need to start. Leaning on this important quality of an entrepreneur will help your business soar.
In Summary
There are so many important qualities of an entrepreneur that will help your business be successful. From being patient to a strong determination to keeping your strong work ethic going, these 15 traits are in almost every entrepreneur.
What other important qualities do you feel an entrepreneur needs to have? Tell me in the comments below!