This post contains affiliate links, which means I may receive a small commission, at no cost to you, if you make a purchase through a link.
I created a guide for any bloggers looking to increase their websites views, hit more goals this year, and increase their monthly earnings simply by using one of these awesome blog planners.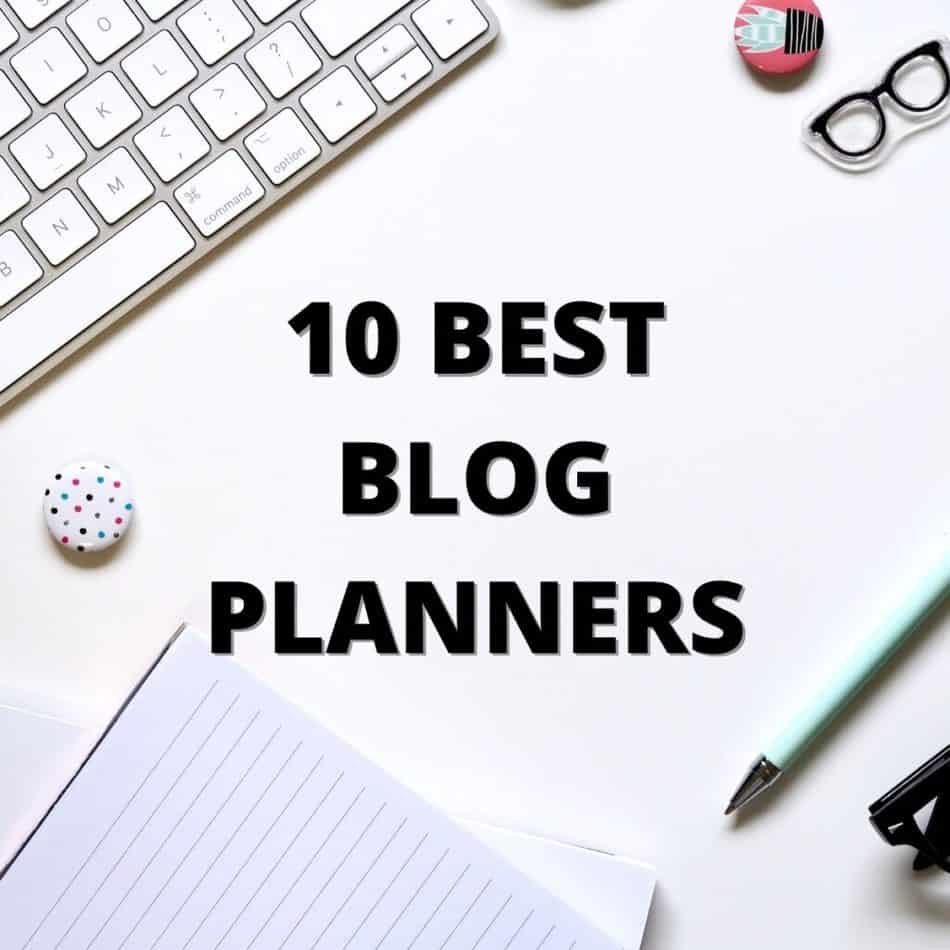 I love a good blog planner and I think that you will too. In fact, I have 10 favorites that I think every blogger should consider purchasing when they want to turn their blog into a success.
What is a Blog Planner?
A blog planner is a tool that every blogger needs to be successful, in my opinion. A blog planner is designed to help you stay organized, motivated, and focused on your goals.
When you use one properly, it is common that you will see an increase in website views and, as a result, an increase in money made.
There are plenty of options for blog planners that will help you succeed as a blogger. Whether you prefer writing your plans pen to paper or keeping it all digital, there are plenty of options to help you get started.
Not sure what blog planner is best for you? Keep reading to learn my 10 favorite blog planners…
Why Do You Need A Blog Planner?
Starting and managing a blog is a tricky business. While it's an incredible job that I love, it's important to mention how difficult it can be to manage everything that is key for success.
Whenever I talk to beginner bloggers, one of the most important tips that I like to give is to invest in a blog planner.
Think of a blog planner as a tool to help your blogging goals be met. Whether you want to blog about quails, baking miniature cupcakes, or whatever passion you may have, a blog planner can help you succeed.
FYI- every successful blog has a niche – learn how to choose a niche for your blog!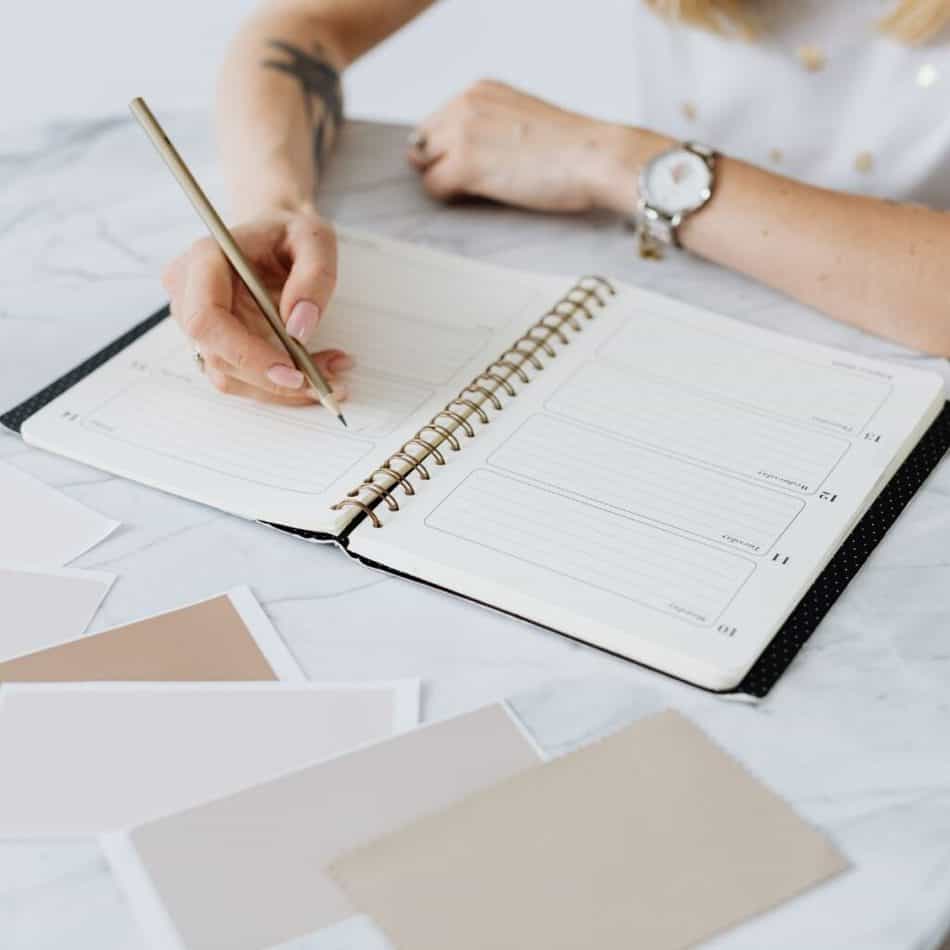 10 Best Blog Planners
Learn what blog planner would be best for you on your blogging journey with one of these top 10 best blog planners.
Passion Planner
Unlike many options listed here, the passion planner is a beautifully unique planner that has 3 months of daily plans written out to help you reach your goals.
With many options to customize and make your own, I love the Passion Planner for so many reasons.
For one, this blog planner helps you break down your short term and long-term goals by breaking down your process to achieve them. The Passion Planner also helps business owners by looking into a 'game changer goal'- a one month goal that will help you discover your why and how you succeed.
This planner holds your hand and walks you step by step to help you achieve your blogging dreams.
Mind Your Business Workbook
If you are looking to grow your creative passion into a full-time job, then the Mind Your Business workbook is an excellent blog planner.
Complete with every type of worksheet someone would need to begin a new business, this book will make sure you don't make any beginner mistakes.
When it comes to starting a blog, you need to learn the basics of business to help you earn money blogging. This book is an essential tool to help any beginner set a foundation for blogging success.
My favorite part? Every few pages are some beautiful quotes like 'Do It With Passion, or Not at All' to inspire you!
Ultimate Blog Kit
If you are feeling antsy to start your blog today, then this digital download is an excellent option for you.
Complete with 43 pages, this minimalist blog planner will help guide you on your blogging journey. From blogging essentials like the blogs goals, how your newsletter will look, or a SEO Checklist to monetization goals, this blog kit will help you succeed.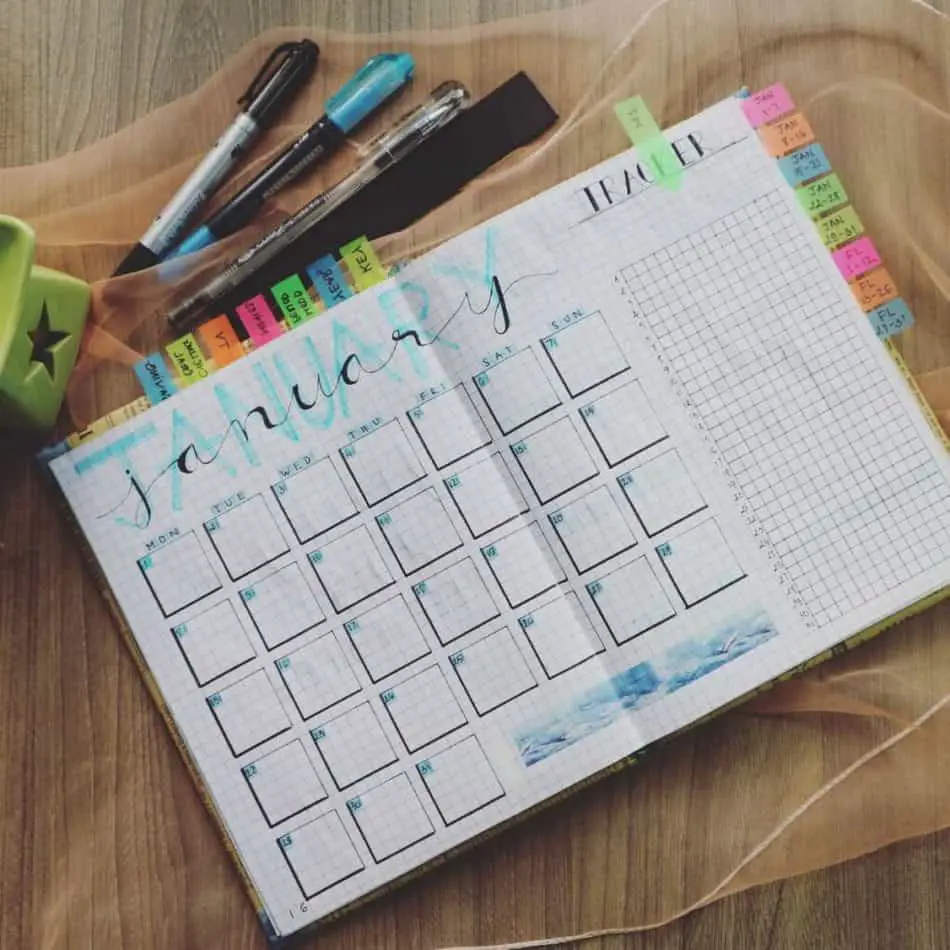 Happy Planner
Full transparency- I love this planner. It is colorful and offers countless ways to customize so that you can tailor your blog planner exactly to your standards.
From unique paper designs to adorable stickers, the Happy Planner is an excellent addition to help keep you organized this year. It is so customizable that I have a section for my work and another section for my family. That way, I am able to organize the blog's keywords and my kids soccer schedule all in one place.
Panda Planner 
The Panda Planner is scientifically designed to help business owners become more productive with their time.
This planner truly has it all! The Panda planner is part agenda, part gratitude, part journal planner, part schedule, part goal planner, part life organizer, all productivity. Perfect for anyone trying to organize the many things that go into a successful blog.
Available on Amazon and comes in a ton of adorable colors and sizes, you will be able to grab the perfect Panda Planner.
CREATE
This one-year blogging planner is perfect for any blogger looking to scale their business. CREATE planner is a super unique planner that aims to help you build your audience, create intentional content, and build a true business around your blog.
This planner helps you map out your goals and track your wins so that you know what is actually working. I love how the blog stops and asks different questions as you go through the year so that you are forced to stop and think.
These questions have helped me more than once redirect my energy into actions that bring in more money.
I love this planner! I am convinced that you will, too.
Digital Blogging Calendar
For those bloggers working on a tablet most of the time, this digital blogging calendar on Etsy is great! The clear, concise sections help you stay organized so that you can create the best content in no time. With sections like 'hashtags/keywords', 'links to include', and SEO description, you are sure to not leave anything out.
A great bonus to this digital blogging calendar is that a social media calendar is included as well! That way you are able to advertise and engage with your audience in an organized way.
This blog planner on Etsy would keep any blogger from getting burnt out.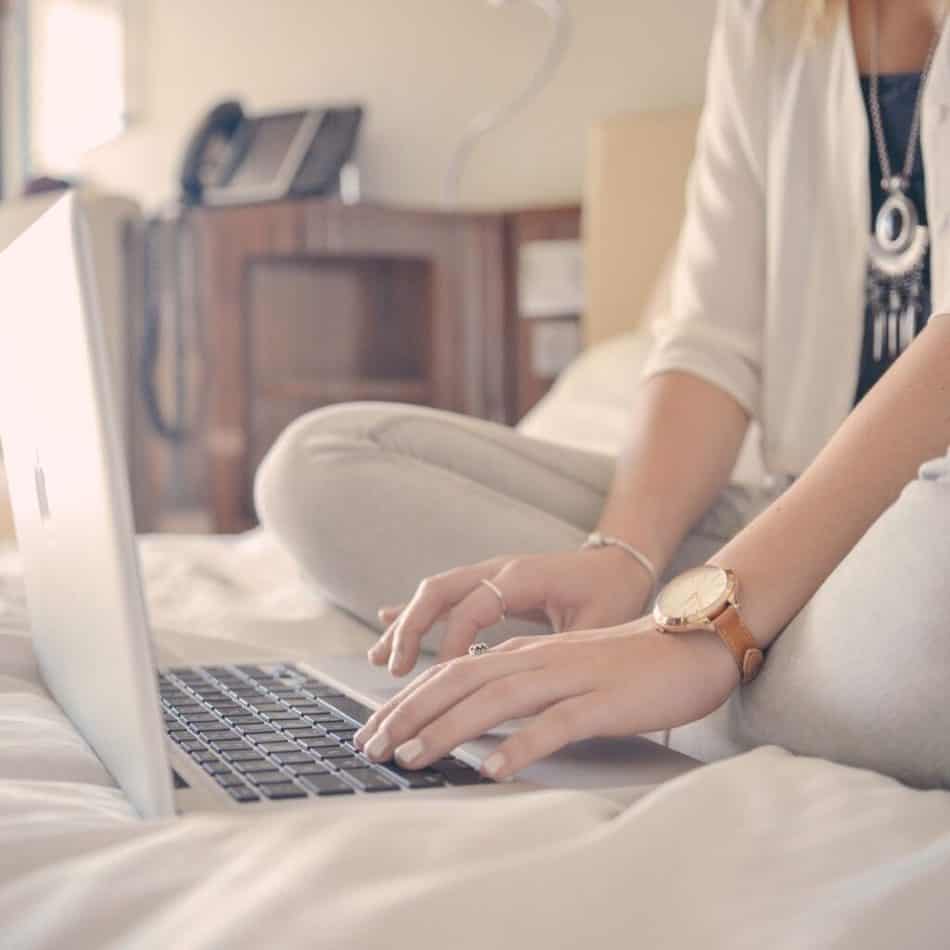 The Blog Plan
The Blog Plan is a blog planner course created by 'Start a Mom Blog' to help bloggers like you embark on their dream to own their own business! 
If you are hoping to take your blog from earning a few dollars here and there to earning thousands a month, then this course would be perfect for you. Everything is covered here, from choosing your niche to the best tips for increasing traffic, you will learn a lot and be able to plan out your blog for an entire year.
Victoriously Made Planner
This handmade blog planner is absolutely gorgeous. If you are the type of blogger that works better surrounded by beauty, then this planner is an excellent option.
This small business created these planners to uplift women and help them be successful this year in all of their business endeavors.
With plenty of space to reflect on goals and how you will get there, any perfectionist looking to succeed this year would love using this blog planner.
Blogging For Business
The final blog planner on this list is adorable. Blogging for Business is an excellent planner full of templates for simple blogging to help you create fresh content that your audience is craving!
This digital download is the perfect addition to your blogging process as it helps you focus on all things SEO so that google can recognize your articles and (more importantly) rank your article high!
With this planner, you also get extra blog ideas, calendar, and the best tips to help you get started. This is the perfect addition for anyone starting their own blog.
Other Blogging Must Haves
When you are blogging, it is so important to have supplies that help you succeed in every area. Getting a blog planner that will help you stay organized is so important, but there are a few other items that I feel are worth mentioning to help you create a successful blog.
Curious to learn what else I recommend? Keep reading…
Pens
Almost any writer that I know has their preferred pens. Even if you write primarily on the computer, there is something about taking your blog planner and your favorite pens to a new spot to get the creative juices flowing.
For me, I am obsessed with a good old fashioned PILOT G2 pen. I love them so much that when I buy the packages then I have to hide them from my kids and partner.
Affiliate Marketing Book
If you are blogging, then you need to start affiliate marketing! It is one of the best ways to make an extra income and offer products to your audience that they will love.
Before you start applying to a bunch of affiliate marketing programs, you want to make sure you have a decent foundation on how to do it well.
If you are unsure on how to offer products on your blog as an affiliate, you definitely want to check out my book Cracking the Code on the Amazon Associates Program.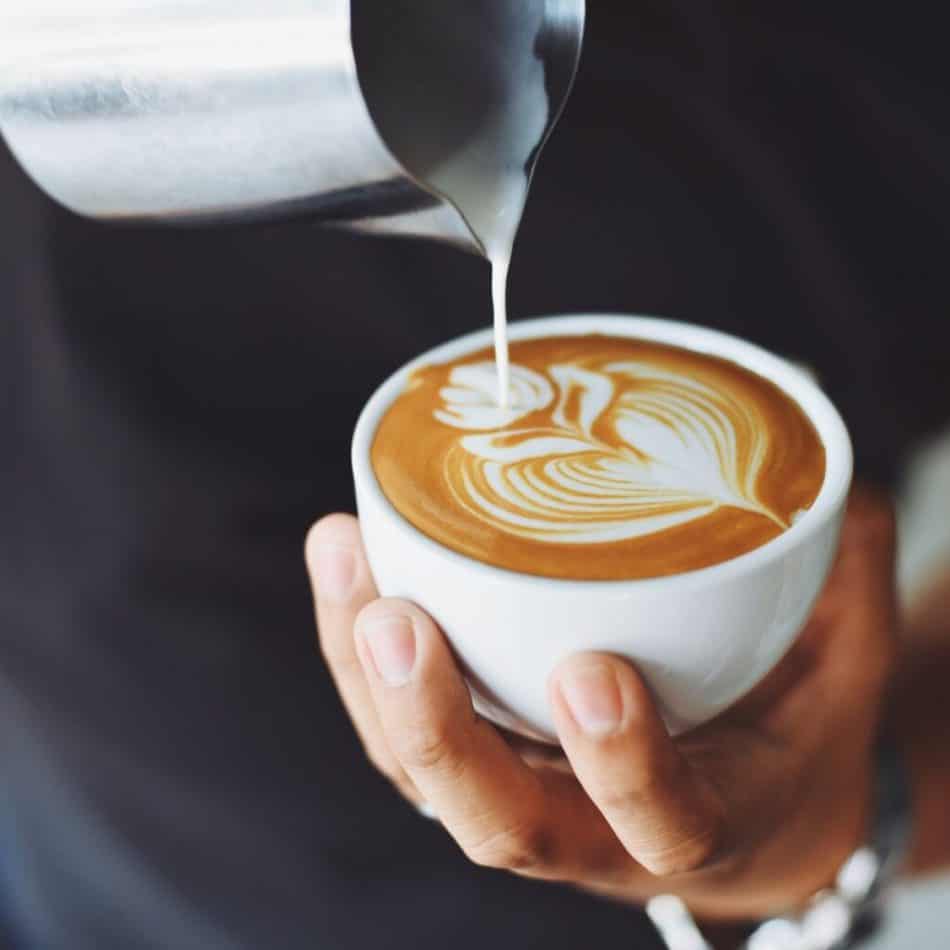 Coffee
This one is a joke… sort of.
While investing in a blog planner is a wise decision for any bloggers, coffee is an edition that I have to encourage.
Sometimes with blogging, you just need an extra boost to help you finish out that last article or to get in the next keyword research for the next quarter.
Adding some coffee on your next Amazon order isn't the worst decision you could make while starting your new business adventure.
In Summary
No matter your preferences for how you want your blog planner to turn out, there is one that will fit our needs. Whether you need an editable digital download or the traditionally bound planner, there is an option for you.
This is your year to create amazing content and increase your income! Grab a few supplies to help you stay organized and focused and get writing with one of these awesome blog planners.
Read: The Best Blogs About Blogging
Do you have a blog planner that you are obsessed with? Tell me how you use it in the comments below!