This post contains affiliate links, which means I may receive a small commission, at no cost to you, if you make a purchase through a link.
Joining blogger networks is a smart way for content creators to build partnerships with brands and connect with other creators. Not only will you connect with other content creators, but you will be able to build partnerships with brands.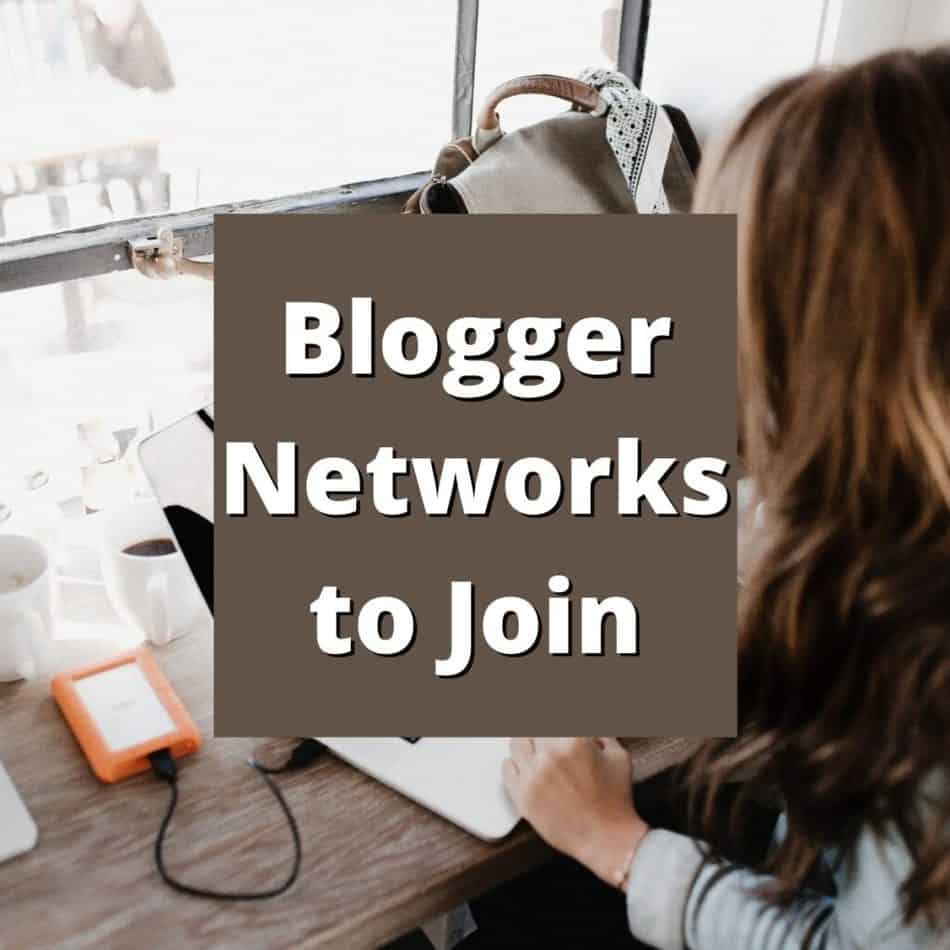 In my opinion, once you have a strong foundation for your blog, the next important step is to join a blogging network. There are a lot out there, so choosing the best one can be difficult.
To help you out, I wrote a list of my favorite blogging networks that I like to recommend to fellow bloggers.
No matter your niche, you can find a network that will help you meet your goals and increase your earnings this next quarter.
Related: Top Blog Niches That Make Money
What is a Blogger Network?
When it comes to any business, networking is one of the most important things that you can do- even in blogging. That is why joining a blogger network can be one of the most important tools to help take your business to the next level.
The purpose of a blogger network is to connect you with other bloggers in your niche to help expand your network. Blogger networks are full of resources to help you meet your blogging goals by answering questions, providing feedback, or just making friends that get what you are going through.
To me, creating a network is essential to success in any business, so joining one is an important step when you are starting a blog and making money while doing it.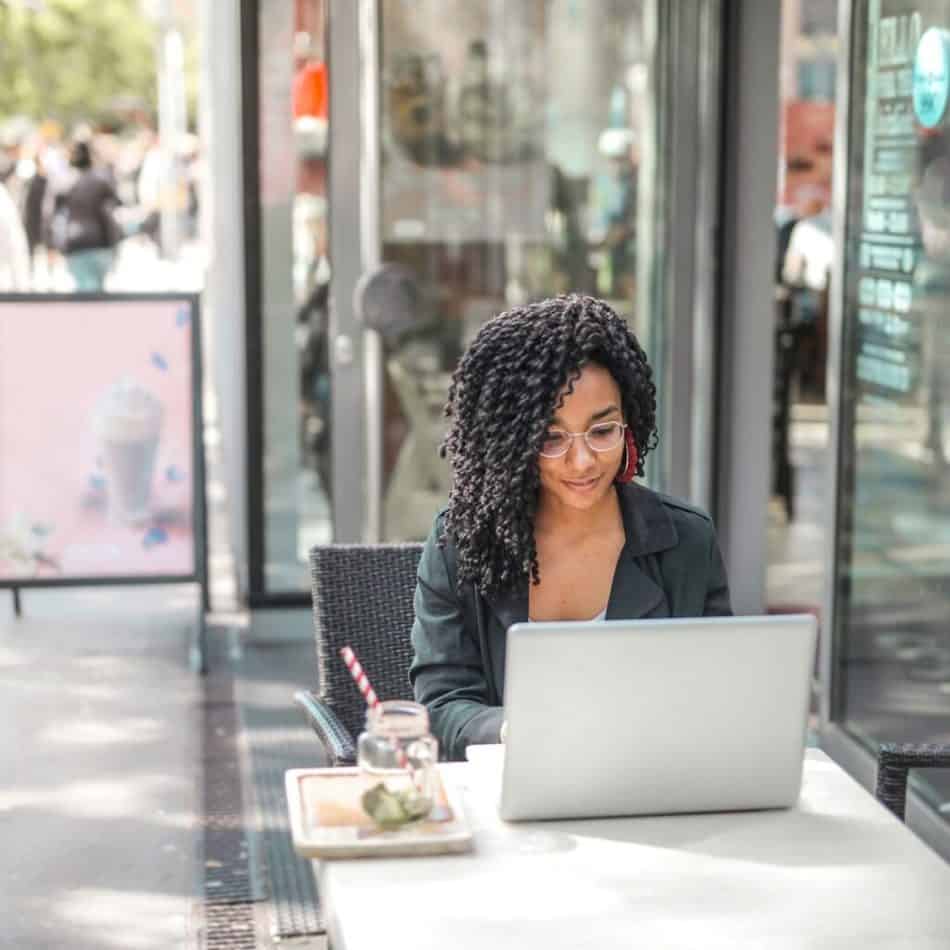 Benefits of Joining a Blogger Network
There are many benefits to joining a blogger network! One of my favorites is definitely the opportunity to meet and collaborate with other bloggers.
Meeting and collaborating with other bloggers is one of my favorite benefits when joining a blogger network. It can be an excellent way to grow email lists, create backlinks, and celebrate some amazing wins.
Let's say your gardening blog gets around 12,000 page views a month, but you want more. Reaching out to some other gardening blogs to collaborate and promote each other can help everyone succeed.
This can be done by giving a few backlinks or even promoting each other in your weekly newsletter. This is an excellent way to increase page views and help support other bloggers!
Another benefit? The opportunity to make money!
The blogging networks listed in this article also provide a lot of opportunities to connect with brands and sell their items! No matter what your niche is, there are brands that can help you increase your earnings.
Most of these blogger networks work hard to build trust with these brands so that you are able to partner with great companies. Whether it is ads on your blog, a product review, or even a social media post, there are plenty of opportunities for you to earn more money!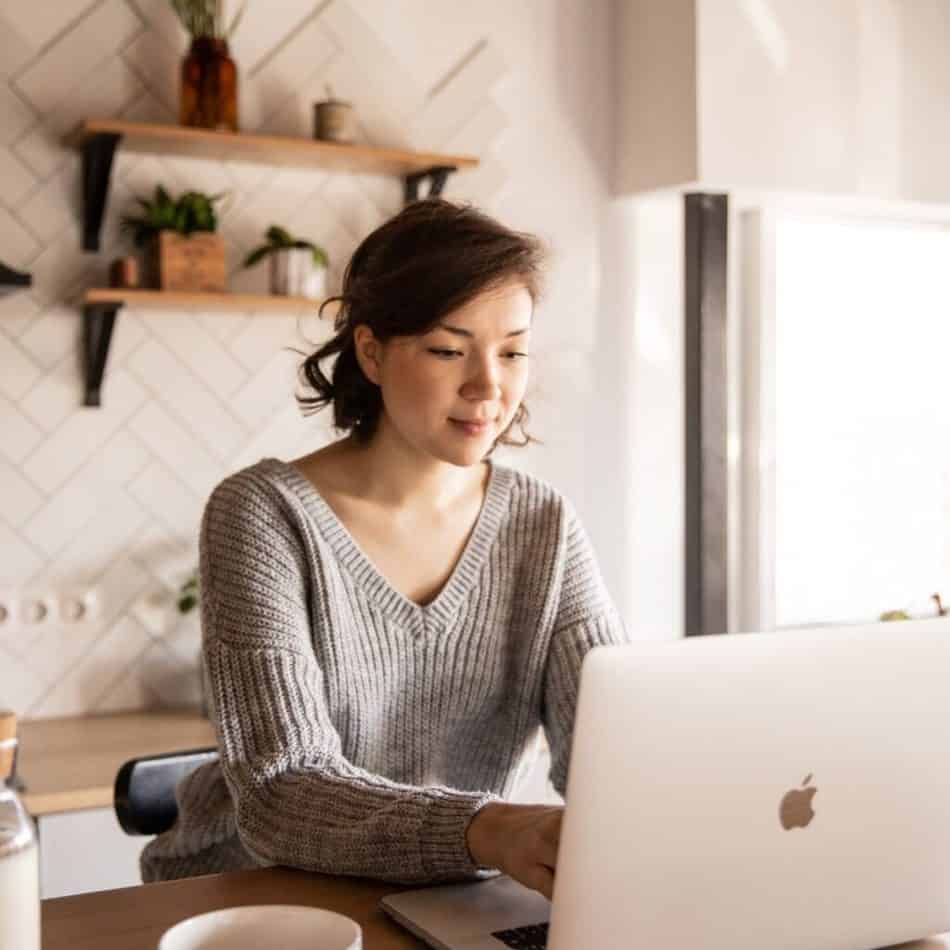 Best Blogger Networks to Help You Make Money
From an amazing community of content creators to amazing resources, this blogging network truly has it all. Blogher covers topics like digital marketing, social media, money, and mental health (which I love!).
In addition to the awesome community of female entrepreneurs, they also hold the Blogher Creators Summit each year to help support their community even more.
The opportunities that Blogher provides will only help your business (and your income) grow.
Social Fabric is a community of creators that supports authentic content. If that sounds like you, then this might be the blogging network for you.
This network focuses heavily on supporting in their community to be their true self by providing insights, education, and opportunities for collaboration. They also provide opportunities to work with brands, which is an awesome perk to Social Fabric.
Once you join, you will be able to work with brands to create great content for your blog and make money while doing it.
If your blog expands the reach of your website into the realms of successful social media, then Collectively Inc. might be an excellent fit for you. This network of influencers work hard every day to help people advertise and earn a great income.
This is a group of highly trusted and very talented content creators that could connect you to advertisers and creators to expand your reach this next year.
If you are hoping to find a simple network to help you find new marketing campaigns and to grow your blogging audience, then check out BlogDash.
They work through your Klout account to access your blog and decide on proper payment for your work. Essentially, the higher your score, the more money you can make.
This form of measurement helps keep things clear and lets you know what needs to be focused on.
BlogDash also provides information through a blog and a team to help your blog grow as much as possible. Through presenting outreach opportunities with fellow content creators, tips to earn more money, and lots of advertising campaigns, this blogging network is an excellent option.
Even better? Each company pays through PayPal, so your money is processed quickly and easily.
If your niche is in the parenting realm, then you might want to consider joining Moms Meet. Moms Meet is a network that helps you connect with a community of health-minded mothers.
Through this platform, moms get to connect and earn points/rewards. Then they send you free products to try that are healthier, natural, organic and eco products right to your door for you to review on your blog.
If you want to grow your blog in the mom niche, joining a platform like this will help you learn what moms are really wondering and how you can serve your audience more.
This blogging network is one of the hardest ones to get into, but that is because they work so hard to cultivate strong relationships with brands to help you make the most money.
Once you get accepted, expect real relationships to help you get real results for your blog. Activate by Bloglovin works hard to ensure your success with a studio of influencer experts to help provide insight so that you earn the most amount of money.
I love this blogging network and the insight that it provides. They have provided countless bloggers with valuable advice to increase their earnings and they can do the same for you!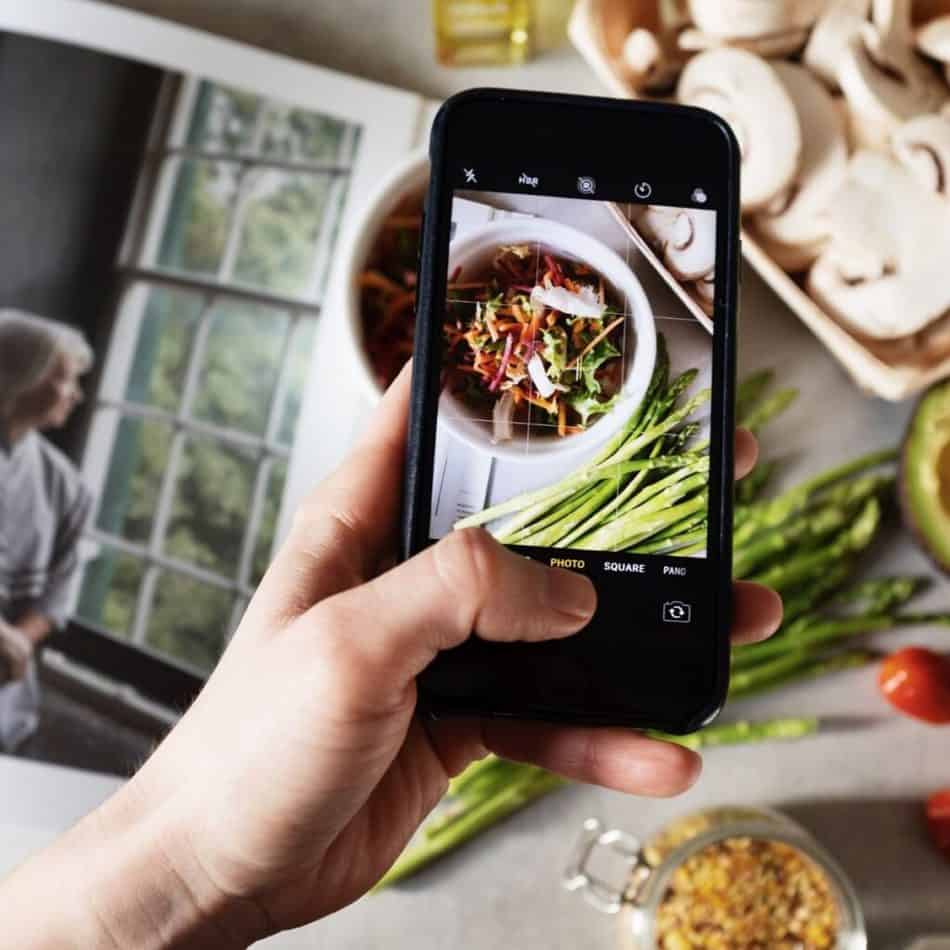 Tips and Tricks to Get Involved
Whether you choose one or all of the blogger networks mentioned in this post, it is important that you do more than simply sit on the sideline.
Getting involved is important to help you expand your network and reap all of the benefits. Here are a few simple ways to help you get the most out of any blogger network that you are joining
Update your Profile
One of the first things that people will do when they find you on a blogger network is to see what your profile says. They want to get to know you and learn how they can connect with you!
You want to answer some basic questions about yourself and make them wanting more! What is your blog's niche? Where are you from? What is the link to your website (yes, many people forget that!).
Get involved with Discussions
One of my favorite features on any blogger network is the discussion board where people can ask different questions and connect.
Community is what it is all about! These blogger networks will help you make friends that get your blogging woes and celebrate your successes with you.
When it comes to blogging, it can be hard to find someone to celebrate that random blogging win with friends and family that have no blogging context.
Sometimes, you spend half of your day learning how to code that one line into your website and you want to celebrate with people that get it. People that totally understand how hard you just worked.
Ask Questions and Propose Ideas
Don't just sit on the sidelines of your new blogger network. Asking questions of your own and proposing ideas to help improve the community are great ways to help you get involved.
This is truly a wonderful benefit to joining a blogging network. Asking people who have been there and already have solved the problems that you are currently up against.
Connect with Bloggers in Your Area or Niche
Networking is an essential part to any successful business, but it can be a difficult thing to do in the world of blogging. Between strengthening relationships, finding fresh ideas, and becoming more visible, networking will help your business thrive.
In any blogging network, you will have the opportunity to find blogger meetups in your area. Attending a few a year will help you stand out and connect with your fellow bloggers.
Whether you are a complete beginner or a blogging expert, these blogging network events are an excellent perk to joining a blogging network. Make sure you take advantage of it.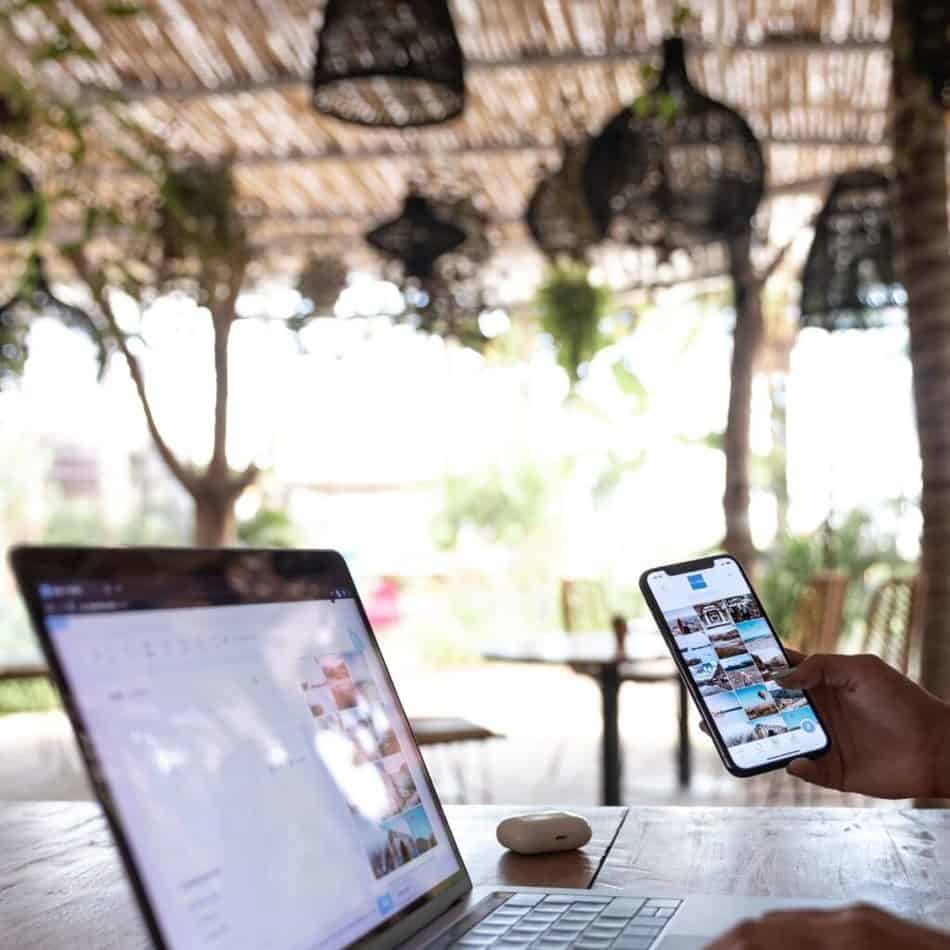 In Summary
There are different types of blogger networks that can help you earn money (and free products!). Depending on your goals, joining any of these networks will help your blog become more successful in the coming year.
Whether you are hoping to collaborate with other bloggers, develop relationships with brands, or simply find some friends to celebrate your wins, there is a blogging network that is right for you.
More Blogging Resources You May Like
Are you a member of a blogging network? What is your favorite part about joining one? Tell me in the comments below to encourage other readers to find one!