This post contains affiliate links, which means I may receive a small commission, at no cost to you, if you make a purchase through a link.
Stupid Simple SEO is a new search engine optimization course that promises to teach you how to get your content ranking on Google. This Stupid Simple SEO Review will who whether it REALLY teaches you what you need to know!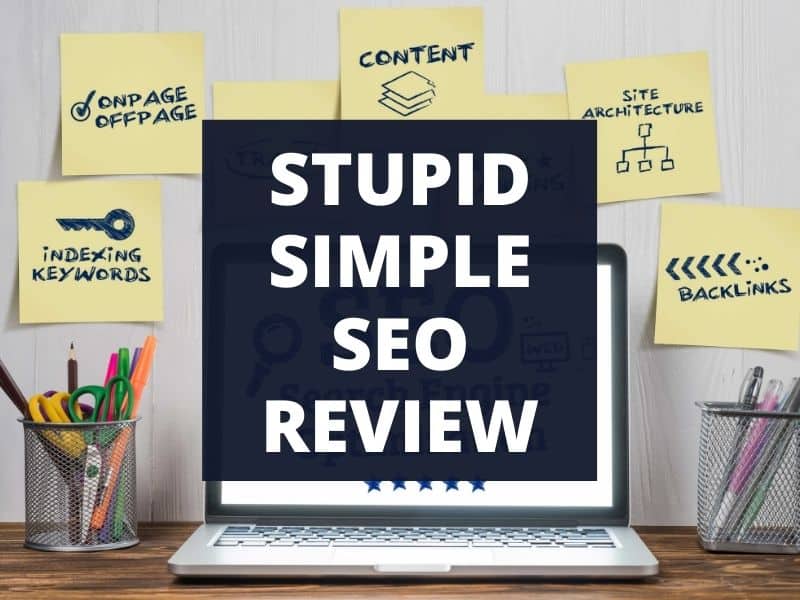 In this Stupid Simple SEO review I'm going to reveal what you need to know before you buy.
Review Summary
Product Name: Stupid Simple SEO
Product Type: SEO course
Creator: Mike Pearson
Price: $497 or 3 payments of $147/mo
Best For: Bloggers and website owners who want to learn how to get their content ranking on Google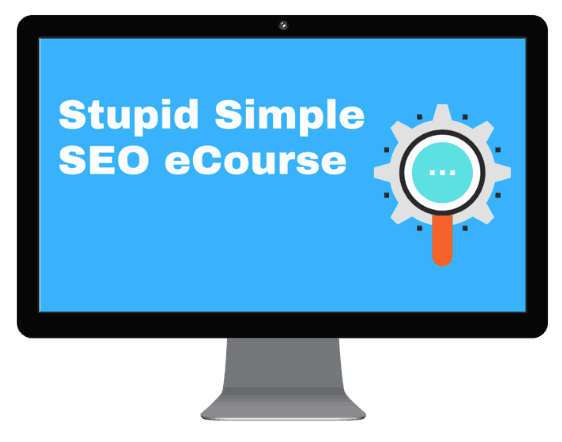 Summary: Stupid Simple SEO is a course created by Mike Pearson, a blogger and SEO expert. He created Stupid Simple SEO because he understood that while SEO is an important skill to master, it can seem overwhelming and complicated. Stupid Simple SEO aims to demystify the process and make SEO easy to implement.
Rating: 90/100
Recommended: Yes, with a caveat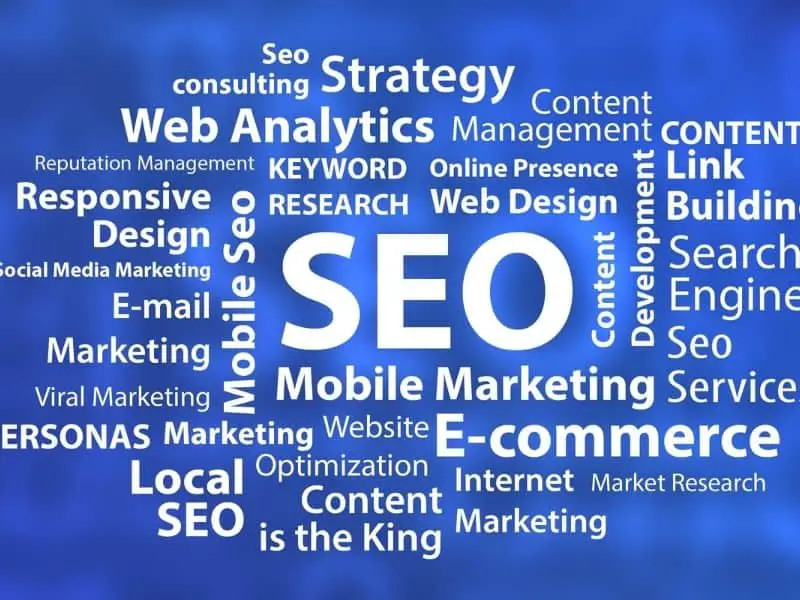 Why SEO Is Important
Before I get into the nuts and bolts of this Stupid Simple SEO review, I wanted to touch briefly on why SEO is so important.
SEO (search engine optimization) is something that a lot of bloggers tend to ignore because it sounds "too technical", "too time-consuming" or because it "takes too long to start seeing results."
The truth is, SEO does take time to see results. That's why I recommend ALL bloggers develop a strong Pinterest strategy to start getting some fast, easier traffic right off the bat.
However, I HIGHLY recommend that you focus on SEO in addition to Pinterest. You've heard the term "don't put all your eggs in one basket," right?
Relying solely on Pinterest (or any social media platform) for your blog traffic is the opposite to a strong foundation.
In addition, search engine traffic tends to be more valuable than social media traffic in terms of affiliate conversions and advertising RPM (the amount of money your ad network pays per thousand page views).
If you want to build a strong foundation for your blog, then you should be focusing on Pinterest AND SEO. This is what I do for all my sites – SEO first, but Pinterest is an extremely important part of the process as well. 
Ok, now let's dive into the details of Stupid Simple SEO.
What is Stupid Simple SEO?
Stupid Simple SEO is a premium SEO course that aims to demystify SEO and bring "simple SEO" to the blogging world.
Most bloggers are aware of SEO and it's importance but have a tendency to stick their head in the sand and ignore SEO because it sounds too complicated or confusing.
If you've been avoiding SEO because you have no idea where to get started or feel overwhelmed by things like keyword research, increasing your domain authority, backlinks, etc., then Stupid Simple SEO was created for you.
Who is it For?
Stupid Simple SEO is ideal for bloggers who want to learn how to rank in Google, increase their blog traffic and make more money.
The ideal student would look something like this:
Bloggers who get the majority of their traffic from Pinterest and want to diversify their traffic so they're not relying on one platform.
Bloggers who know the importance of SEO for growing their blog but have no idea where to get started.
Bloggers who are new to SEO but not new to blogging.
Who is it NOT For?
Stupid Simple SEO is not the best choice if you're completely new to blogging, have very few published posts or don't have a blog yet and are just exploring the idea.
If you're completely new to blogging then this community would be a better option for you.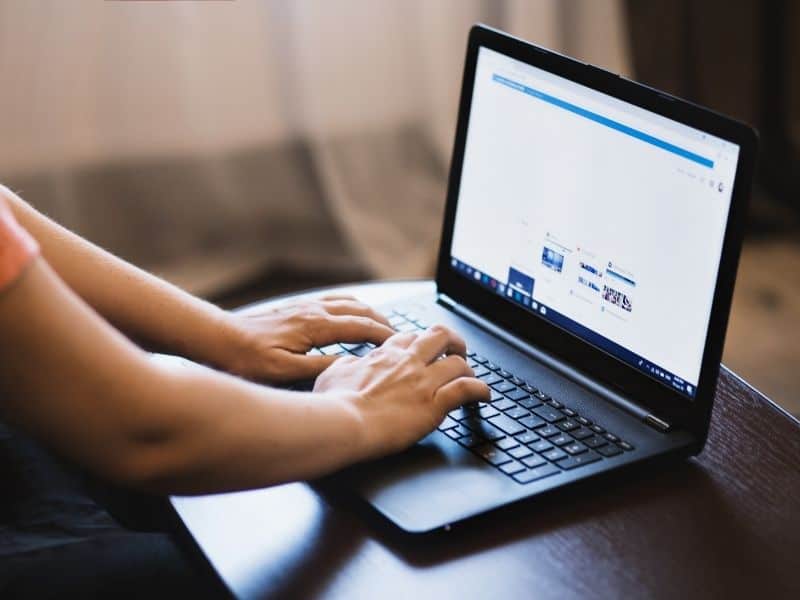 What You'll Learn
Stupid Simple SEO is an all-video course that comprises 55+ lessons with over 11 hours of content, covering the following:
How to set up your blog for SEO success
Why user intent & blog relevance is so important
How to do proper keyword research
How to create and optimize content that ranks
How to do SEO for affiliate marketing
Link building 101
How to do guest posting for backlinks
How to do a "blogger roundup" to get links
How to do blogger outreach
How to use Help A Reporter Out to get links
What I Like About It
I enrolled in Stupid Simple SEO when it first opened, and was immediately impressed with the course content and Mike's teaching style.
Mike has a knack for breaking down a complicated topic like SEO into bite-sized chunks.
Some of the modules are very intense and time-consuming, but once you've completed the required tasks, you will have a strategy and content ideas to last you at least a year, on average.
One of the best parts of Stupid Simple SEO is the keyword research strategy that Mike teaches. This module is extremely in-depth and if you follow the steps he teaches, then you'll have a good year or more worth of blog post ideas/keywords to target.
What I Don't Like About It
The entire course is video based, which some people may not like.
Personally, I enjoy video based learning and enjoy the "over the shoulder" way Mike has presented Stupid Simple SEO.
Having said that, I felt it was worth noting here for people who don't enjoy video based courses.
How Much Does it Cost?
At the time of writing this Stupid Simple SEO review, Stupid Simple SEO costs $497. There is also the option to pay via a 3-payment plan of $147/mo.
Are There Any Extra Costs?
Yes, there is one very minor extra cost. For a portion of the course you will be required to get a 7-day trial to Ahrefs, a keyword research tool.
This is a one-time cost of $7 and once you've completed the corresponding videos, you can cancel your subscription.
To clarify – Ahrefs is not required for the entire course, just a few modules.
About Mike Pearson
The creator of Stupid Simple SEO is Mike Pearson.
When you're enrolling in a course like this, it's only natural that you want to ensure that the person you're learning from knows what they're talking about, so let's take a further look.
Mike Pearson is a blogger who helps other bloggers increase their Google rankings and improve their SEO traffic.
Beyond his SEO website, Mike has started several blogs in different niches, including one he sold recently for six figures. He's also made over $200,000 on the Amazon Associate's Program.
Mike's most recently created site, Credit Takeoff, has already been featured on sites like CreditCards.com, Bankrate, The Simple Dollar, Investopedia, and LendingTree.
What's even more impressive about Mike is that he does all of this while maintaining a full-time corporate job.
Is Stupid Simple SEO a Scam?
There are so many blogging/internet marketing courses out there these days (with many of them promising the world and underdelivering) it can be difficult to know what is legit and what's a scam.
In short:
No, Stupid Simple SEO is not a scam.
Mike is clearly highly knowledgeable when it comes to search engine optimization and keyword research, and he teaches his exact strategy, step-by-step, in Stupid Simple SEO.
Having said that, it's important to note that SEO is a long-term game, so if you're expecting to take the course and immediately rank in Google, that is not going to happen.
However, if you understand that SEO takes time to implement but can have major rewards in the future, then Stupid Simple SEO is a great course to demystify the process.
Do I Recommend Stupid Simple SEO?
If you're an established blogger with at least 20 published blog posts, then yes, I recommend enrolling in Stupid Simple SEO.
If you're a new blogger or wanting to start a blog, then no, I don't recommend you enroll in Stupid Simple SEO at this time. This is my recommendation for you.
How to Enroll
If you're not sure about the yet, you can start by signing up for the free 5-day SEO email course. You'll get a taste of Mike's teaching style, learn some helpful tips about SEO strategy and decide whether it's something for you.
Other Blogging Posts You Might Like: