This post contains affiliate links, which means I may receive a small commission, at no cost to you, if you make a purchase through a link.
Learn the steps you can take to make your first $1,000 blogging and how you can parlay that into a full time income (yes it is possible to make a full time income blogging).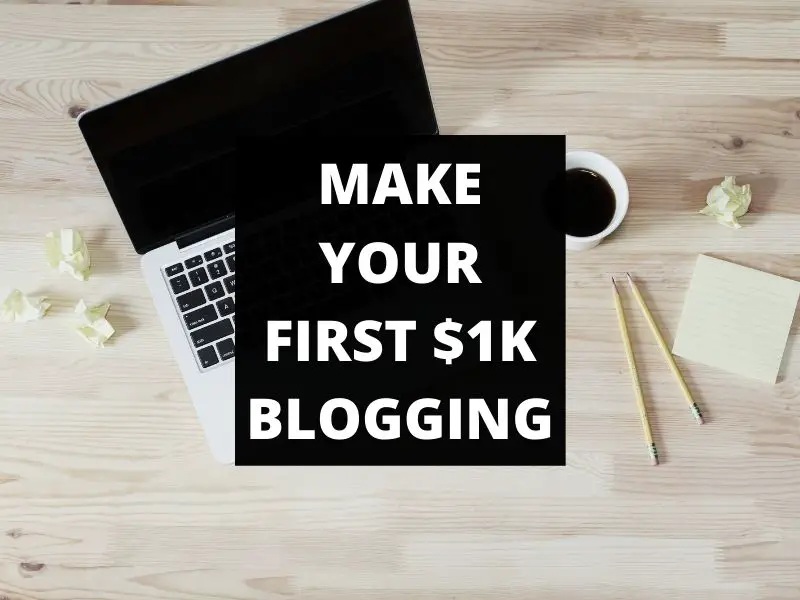 I had my first introduction to blogging in 2015 when I got hooked on Financial Samurai. This is when I first learned about the FIRE (Financial Independence, Retire Early) movement, and boy was I hooked.
The idea of making an income from this thing called blogging was just mind blowing. I didn't even really know what a blog was.
All I knew is that Sam (from Financial Samurai) somehow left his day job before he was 40 and blogs full time now (in addition to being financially independent as well, but that's a whole different post I'll chat about over on The Million Dollar Mama).
Ummm…yes please!! I had always had this goal of becoming CFO of the company I was working for (FYI, I'm CFO today and still unsatisfied), and all would be great. I would retire at 65 like everyone else with some money in the bank and the rest would be history.
And then Sam changed my life. Shortly thereafter, I started my own blog (it was actually a food blog Went Here 8 This) in 2016 with the idea that I would be able to make some money from it and retire early at 55.
I was 36 at the time, and I am looking to leave my high paying day job this year to blog (and do some other stuff) full time at the age of 41. Not as young as some FI'ers, but way earlier than my original plan of 55!!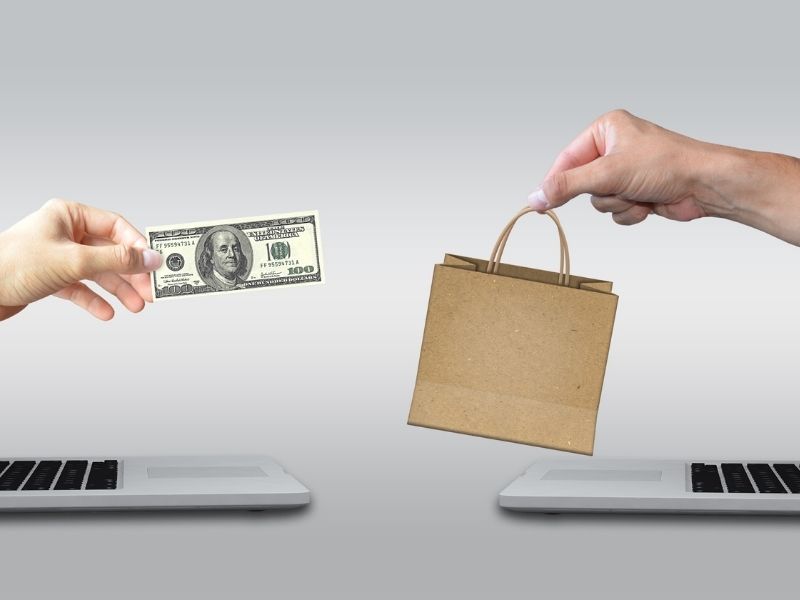 How I Made My First $1000 Blogging
When I was a brand-new blogger, I used to devour blog posts from experienced bloggers where they would reveal how they made their first $1,000 online.
You might've heard the quote "success leaves clues." When it comes to blogging, those "clues" are blog posts like this one, where bloggers share the details behind their success.
As I mentioned above, I started my first blog in 2016. It was a long tedious process since I knew NOTHING about blogging and have zero technical abilities.
But slowly (very slowly) I learned how to properly compose an SEO optimized blog post and how to share on social channels. And about 1 year after I started the blog, I saw my first dollar.
Having a blog planner was key in starting to get organized !
It wasn't a lot, but it was enough to keep me motivated. And a year after that I qualified for the Mediavine ad network where the real money finally started (I made over $900 that first month, with income increasing steadily afterward).
I'm proud to say that in December 2020, I brought in over $6K on that food blog, and another $5K on the 2 other blogs I own. And I expect them to continue growing as I have learned so much over the years that I can implement.
Related: The Top Blog Niches That Make Money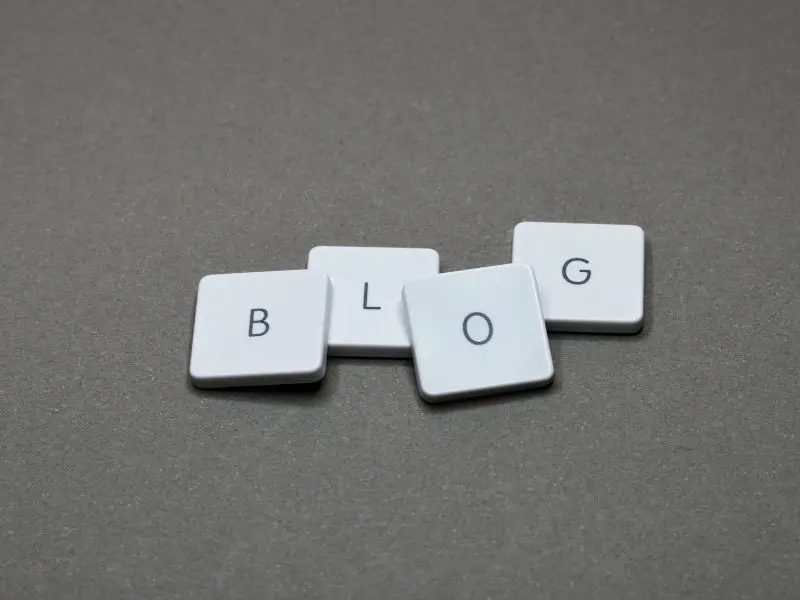 How to Get Started Building a Profitable Blog
To start, if you have not set up your blog already, you'll want to head over and learn how to start a blog here, or how to start a food blog. These tutorials will teach you how to get your domain, get hosting and get WordPress set up. You'll need these basics before you start blogging.
Once you have it set up, you're ready to start blogging! *These are just the basics on getting started blogging – there is a TON of knowledge that I can't fit in one post!
It's common for new bloggers to waste a ton of time on things like perfecting their logo or choosing the perfect theme. There's nothing wrong with wanting your blog to look "perfect" (and I'd argue that with the amount of blogging competition there is today, you should spend some time making your blog look attractive and professional.)
However, don't fall into the trap of wasting hours on perfecting your logo or not launching your blog because you think your theme doesn't look perfect. These things just aren't all that important compared to some other things (plus, you can always change them later).
Instead, you need to focus on two things:
1) Creating great content
2) Attracting readers to read your great content
It doesn't matter how beautiful your homepage and logo look if you've only got 1 blog post published and you have 3 readers (one being your mom).
The more content you have, the more chances you have to attract readers; so focus on writing lots of "SEO optimized" great content.
SEO optimized means writing your content to best serve the needs of your reader so Google will start ranking your content on page 1. Being on page 1 of Google is your goal.
There are many, many tools out there to help you in writing SEO optimized content with keywords (read more about keywords) that users are looking for. I personally use Keysearch to do all my keyword research as it is affordable and easy to use.
If you have a small budget, I highly recommended taking an SEO course like Stupid Simple SEO by Mike Pearson. He teaches the basics of SEO and can get you started on getting your posts ranked on page 1!
Having Google show you on page 1 will certainly attract readers (and is the best way in my opinion), but you can use other methods of attracting readers while working on building your SEO content (it takes at least 6 months for Google to start noticing you).
Spending some time building up social media channels like Pinterest, Facebook and/or Instagram can really help you grow your readership. I recommend starting with Pinterest, then adding the other 2 as you start to get some traction.
This ensures you have the time to spend on learning the platform and you're not spread too thin between them all. Because you can't do it all.
Monetization Methods
After you have spent some time creating awesome content that will start to rank on Google, it's time to start considering what methods you want to use to monetize your blog so you can make that first $1K!
There are lots of ways you can make money blogging, but the two most popular methods are affiliate marketing and display ads (like Mediavine, which I have on all 3 of my sites).
This is exactly where I started, and affiliate marketing and display ads are still the primary methods of monetization I use.
You can also work with brands to create sponsored posts (basically promoting use of a brand for a fee) or you can even create your own products. Both of these take significantly more time and effort than on page advertising or affiliate marketing though.
Joining a blogger network will help you get sponsored posts much faster, as well as create an environment where you can build relationships.
Affiliate Marketing
Affiliate marketing is a great way to start making money on your blog if you don't meet the traffic requirements that many larger ad networks require.
A common question I see asked by new bloggers is "when should I start putting affiliate links on my blog?"
The answer is NOW.
You never know when one of your posts is going to go viral and attract thousands of readers. Additionally, you never know WHO is going to click on your affiliate link and make a purchase.
In addition, you can use Pinterest affiliate marketing to start making some cash as well!
You can find the best affiliate marketing programs for beginners here. Also, once you get your blog up and running, if you're interested in learning more about affiliate marketing, I recommend taking Michelle Shroeder-Gardner's Making Sense of Affiliate Marketing. It's got a TON of info and I still find it valuable even years later.
Read the complete review of Making Sense of Affiliate Marketing!
Learn how to start affiliate marketing
Display Ads
Some bloggers don't like putting display ads on their blog, for various reasons. That's completely fine (it's your blog, you can do what you want with it 🙂 ) but personally, I used display ads as soon as I could qualify for them!
When you've only got a small amount of traffic, your option is Google Adsense. And it's true – you won't earn much with Google Adsense and I don't really recommend using display ads until your traffic is high enough to go with one of the large ad networks (Mediavine, Adthrive).
Once you reach 50k sessions in a 30 day period, you can apply to Mediavine, a premium ad network. This is a huge milestone, and once you get that first paycheck, you'll jump for joy! Adthrive is another network that requires 100K pageviews in the past 30 day period.
I'd recommend all new bloggers set qualifying for Mediavine or Adthrive as one of their first monetization goals.
To Sum Up
Making that first $1,000 blogging isn't rocket science, but it will take hard work and dedication. It's really as simple as creating great content, attracting readers and using relevant affiliate links.
I like to think of blogging as having a snowball effect. If you can make $10 blogging, you can make $100. If you can make $100, you can make $1000, and so on.
For more in-depth advice, read this post where I share my top 15 tips for beginner bloggers.
Have you started a blog with the intention of making money? Have you made your first $1,000 blogging? Comment below and let me know how your journey has been!