This post contains affiliate links, which means I may receive a small commission, at no cost to you, if you make a purchase through a link.
Learn how you can use Pinterest affiliate marketing to make a full or part time income! Millions of people visit Pinterest every day, and it's an amazing platform to learn how to earn an income from.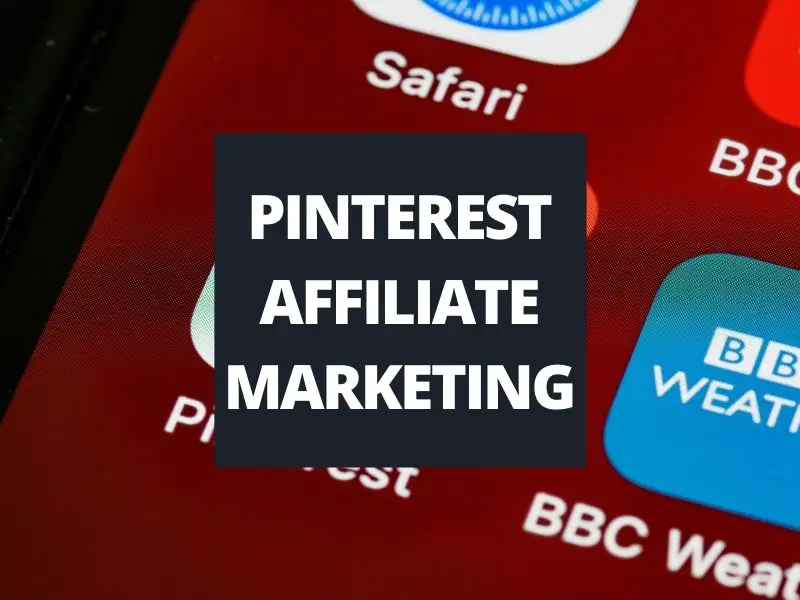 There are many ways to make money on Pinterest, but here you'll learn more about Pinterest Affiliate Marketing and how you can make it work for you so you can get that financial freedom you want!
What is Pinterest Affiliate Marketing?
Easily put, it's being able to market your product or service on Pinterest and earn a commission from Pinterest traffic that clicks through and purchases it.
Learn how to start affiliate marketing!
This works great for printables, T-shirts, coffee mugs, and other tangible products that people are always looking for and wanting to buy. (everyone loves coffee mugs and sassy shirts, right?)
The great part about being able to market on Pinterest is that you can literally earn money at all times. Passive income at its finest – you don't have to spend a ton of time on the platform to make money!
That passive income can even help you make money on the road so you can live life to it's fullest!
Millions of people use the Pinterest platform daily and if you know how to upload and create outstanding pins, there's a good chance that you can use those pins to convert as well. 
You can use any affiliate marketing programs to get affiliate links, or make connections with companies and becoming an affiliate directly through the company.
I do recommend starting with the programs if you are a beginner in affiliate marketing.
You may also want to take a class in affiliate marketing. Michelle Schroeder-Gardner has an amazing class called Making Sense of Affiliate Marketing which is perfect for beginners.
Read the complete review of Making Sense of Affiliate Marketing.
Before starting, PLEASE make sure you read the terms of your affiliate agreements before just starting to post affiliate links on Pinterest.
Also, Pinterest does not allow link shorteners, or link cloaking like Pretty Links. It should be the original affiliate link with all the funky letters and numbers.
You must also use a disclosure like #ads, #sponsored, #promotion, etc. to comply with Federal Trade Commission regulations. You should always properly disclose that you are earning an income/commission if someone buys through your link/PIN.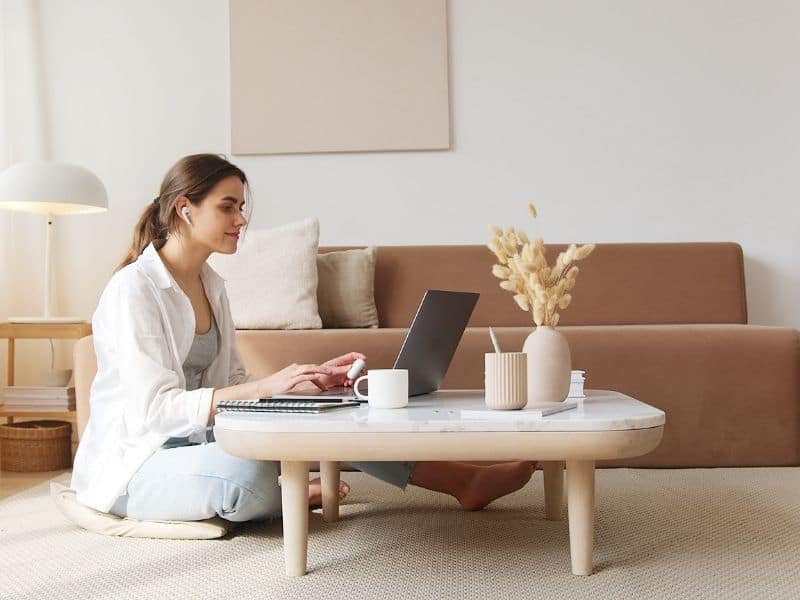 Can you use Amazon Affiliate Links on Pinterest?
This is where Pinterest affiliate marketing gets interesting. People tend to say that they've been told different things when asking Amazon this question, but the overall consensus is that you are NOT allowed to use your direct Amazon affiliate links on Pinterest.
Now, this doesn't mean the end of all ends. There is actually a bright side to this.
Instead of using your direct Amazon link, you can easily link back to your blog so that you can then convert sales to Amazon AND maybe get a bit of ad revenue as well if you are monetized with ads.
Can You Earn Money on Pinterest?
Earning "on" Pinterest might be a hard thing to do but you can easily USE Pinterest to help guide and earn you money. The more that you can direct traffic to your shop, your online store, your blog, or your paid products, the better!
You're then going to be using Pinterest in a way that works well for your bottom line and also is a simple way to market your business or product for free. 
How Many Pinterest Followers do You Need to Make Money?
This is where Pinterest is loved by all. Some people have literally millions of followers but that doesn't mean anything in the big scheme of things.
Followers don't actually mean anything at all if they're not converting to sales. Plain and simple.
I know of several Pinterest accounts that have a few thousand followers but make hundreds of dollars every month from people clicking on their pins and buying their products. 
Because when it comes down to it – Pinterest really doesn't care how many followers you have or not. What they care about is a beautiful pin that optimizes keywords to get in front of the right people. 
How To Get Noticed on Pinterest
In my opinion, this is the million dollar question. Getting noticed on Pinterest is KEY.
Because just as you're creating and uploading pins, so are hundreds and thousands of other people, influencers, and businesses as well. 
The biggest thing to keep in mind is that Pinterest is a visual search engine. This means that their algorithm sees the graphics on your pin and reads the words on your pins along with the title and description that you give your pin as well. 
The more descriptive words that you can use, the better targeted your audience will be. The better the image that you use that actually aligns to what your title is about, the better response that you'll get from the people who notice it in their Pinterest feed. 
To ensure Pinterest is appropriately optimized, be sure you have keywords in your profile description, have rich PINs enabled, and have keyword rich descriptions for all your boards.
Create boards for different topics on your site, i.e. budgeting, breakfast recipes, financial freedom, etc.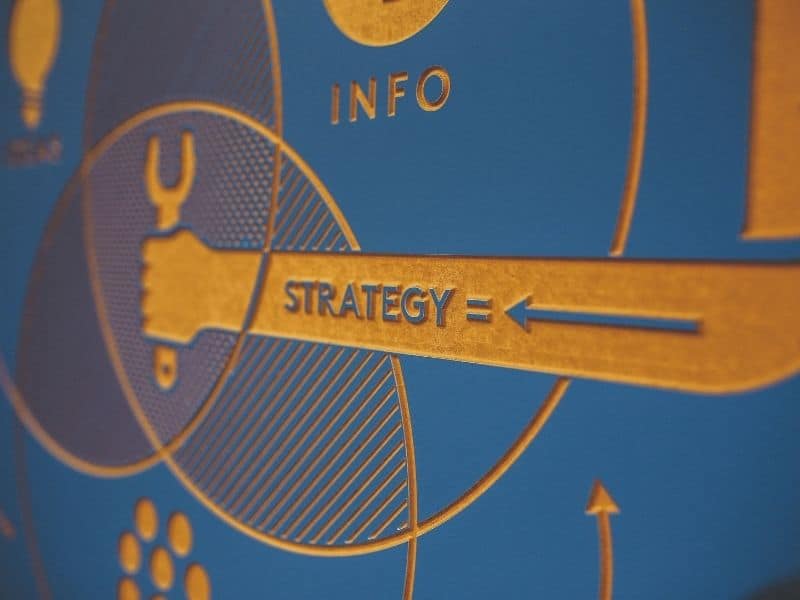 Top Tips for Pinning on Pinterest
Before we dive into how to create a great pin to help convert into sales, there are a few tips about Pinterest that I think are important to know. 
Pinterest is a slow burn. It really is. Long gone are the days or uber viral pins, or so that seems to be the case.
Pinterest puts a ton of time and effort into what they think people want and then spend a few months testing that theory out. Some people claim that Pinterest no longer even works for them at all anymore, but there are a ton of people who are still benefitting from using the platform (including me!).
Your pins realllllllly need to stand out. And in a good way. Find a pin design that works well with your audience or product and run with it. I love to use PIN templates to make my PINs.
Your pins need to stand out in a way that makes them immediately noticed and clickable.
Think bright colors that are readable, vivid pictures, captivating words, you name it…the more that you can draw in attention, the better. 
Be ready to play the long game with Pinterest. I mentioned right above that Pinterest is a slow burn and it really truly is.
Some people estimate that it takes accounts 6 months or so to really start to gain traction on the platform. Consistency and quality are key when it comes to Pinterest. 
How Often To Post On Pinterest
This is actually another huge topic that is up for debate. Pinterest has recently stated that they love fresh content and new images so this has people believing that they need to be posting new pins every single day. 
But in all reality, there are no set rules about how often you should be posting to anything. I tend to think of it like I do any situation where if you're not using it, you're losing it..so if you're not pinning to Pinterest, you're not going to be able to catch any traffic or make any sales, easy as that. 
Can You Pin Too Much On Pinterest?
On the flip side, you can ABSOLUTELY pin too much on Pinterest and if this happens, you're going to be locked into their spam filter and your account will be deactivated.
It's such a fine line to walk between pinning enough or pinning too much but it's one that you're going to have to test the waters with. Using Pinterest can be a great way to earn affiliate income, but you need to know your limits as well. 
Most people say no more than 15-20 pins per day to Pinterest while others swear by only 10. There is really no magic number to follow but just be aware of your activity when you first start out. Personally, I PIN between 5-15 PINs per day, depending on the site.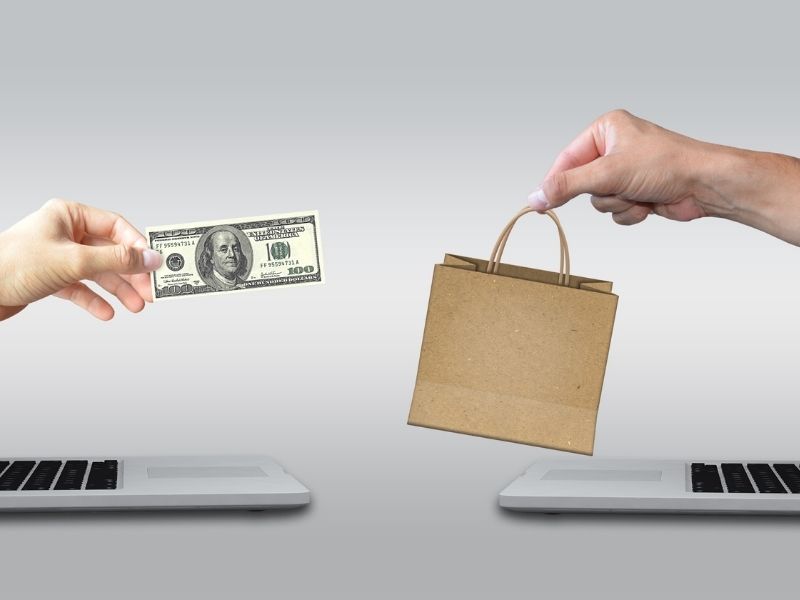 Affiliate Marketing With Pinterest
Now that we've answered some of the major questions that people have when it comes to using Pinterest for marketing purposes, let's dive in and talk about affiliate marketing on Pinterest. 
How Do I Maximize My Business on Pinterest?
When you use Pinterest for business growth, there are really so many ways that it can benefit you. Since Pinterest is free, use it all you can!
This is an easy way to get some free marketing for your business fast because the pins that you make, and post go out into the world as soon as you pin them! 
This means that you can market and prep for your business any time of the day or night. Since Pinterest is open 24/7 and has users 24/7, why not use that to your advantage?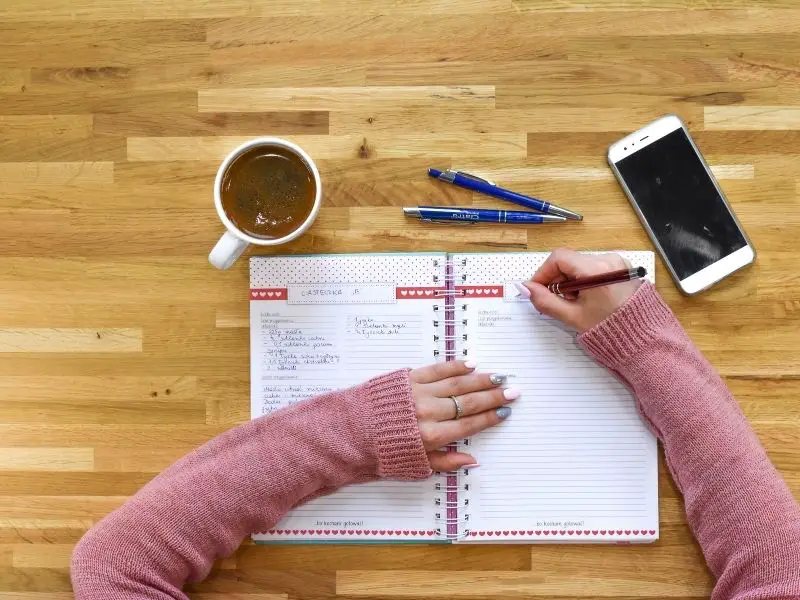 A great way to utilize Pinterest to the best possible capacity is to have a plan in place of how you see it working. Even if that's just making a list of products or posts that you're going to make pins for…it can be as simple as that. 
Have a plan in place so that you can streamline the process and be as efficient as possible. Because even though Pinterest is free to use, your time is valuable, and you don't want to be wasting it just by being unorganized. 
What Type of Products or Services Converts on Pinterest? 
Have I mentioned that Pinterest is a beautiful place where all things exist? There are literally pins for anything and everything on the site. 
But if you're looking at some course ideas or affiliate products that may convert at a better rate because they're searched more, here are some suggestions to see if these fit your business model and affiliate marketing plan:
Outdoor and active gear
Coaching courses
Fitness courses/classes/workout gear
Anything related to pets
Crafts or other kid-related products and interests
Products for new moms and babies/kids
Work from home courses, etc.
Home decor/DIY projects
And those are just a few. As you can see, a wide range of topics works really well on Pinterest and makes it a great platform for millions to use with ease. 
You should always be pinning your affiliate PINs to relevant boards – don't just PIN to generic boards.
How to Grow Your Pinterest to Help Grow Your Business
Even if you're a small business or blog, it's still a source of income that you can nurture and grow. And what this means is that there are ways that you can use Pinterest to help you grow.
Go ahead and get rid of the misconception that you're going to open your Pinterest account and start making sales right away…while this would be a stellar option, it's highly unlikely to work that way. 
To use Pinterest correctly, you need to help it understand what you're trying to accomplish. Create your business account with Pinterest and make a few Pinterest boards that you can then start pinning to.
The boards that you create should align with your business and brand.
Find pins that you like and that are relevant and pin those to your account. Pinterest will recognize that and start to send you some of the same type of pins. Don't worry – this is their algorithm at work. 
You can also then start following other businesses and people that are in your same niche which is another clue to Pinterest about why you're there and what you're about. 
All the time you're doing this, be making a plan in your head about what you're going to create and pin first. There's no real guidelines on what you should choose but you might want to consider seasonal items or things that are popular at that point in time.
If you're a workout company or blog, you know that the New Year is going to be the biggest time of the year for you, right? So, during this time, it would make sense to up your pins on certain products and services to have a higher conversion for people who are hoping and wanting to get fit. 
Planning ahead with Pinterest is key because search trends tend to be all over the board. Some people say that if you're wanting to promote something seasonal like Valentine's Day, then you need to have your pins created and posted about 3-6 months ahead of time to give Pinterest the time to process and get into the steady stream of pins in the Pinterest feed.
Try a free trial of Tailwind to help you manage your Pinterest. I use Tailwind for all my blogs and it has been amazing!
How Much Does it Cost to Advertise on Pinterest?
Even though Pinterest is free, they're not going to say "no" to taking your money! They do have the option to advertise or "promote" your pin for you, for a cost.
The cost will vary from anywhere from 10 cents on up and that investment is going to be totally up to you.
Keep in mind that if you're hoping to use Pinterest to advertise an affiliate product or service, there are rules around this that you need to read up on.
I always advise people to advertise a blog post that talks about the product in hopes of making a sale that way to avoid breaking any rules or confusion.
There is also no guarantee that advertising with Pinterest is going to help you get more traffic or sales, at all. Some have success, some don't. It's just the way the cookie crumbles. 
My advice would be to try and advertise on your own without paying Pinterest and see how you do. And while I know that they always say that to make money you have to spend money, but this is always something that can be done later on down the road. 
In Conclusion
Pinterest is an awesome way to drive traffic to your site so you can make affiliate income. In addition to driving traffic to your site, you an also post affiliate links right on Pinterest as long as you follow the rules.
Now that you know about Pinterest affiliate marketing and how it can work for you, do you have any product or blog post topics that you're thinking of making a pin for first?