This post contains affiliate links, which means I may receive a small commission, at no cost to you, if you make a purchase through a link.
Affiliate marketing is a key skill to hone if you want to earn serious money from your blog.
With affiliates, you can make commissions passively by recommending trusted products on your site. Once you create successful affiliate content, it will earn for you in perpetuity, turning your blog into a passive income machine.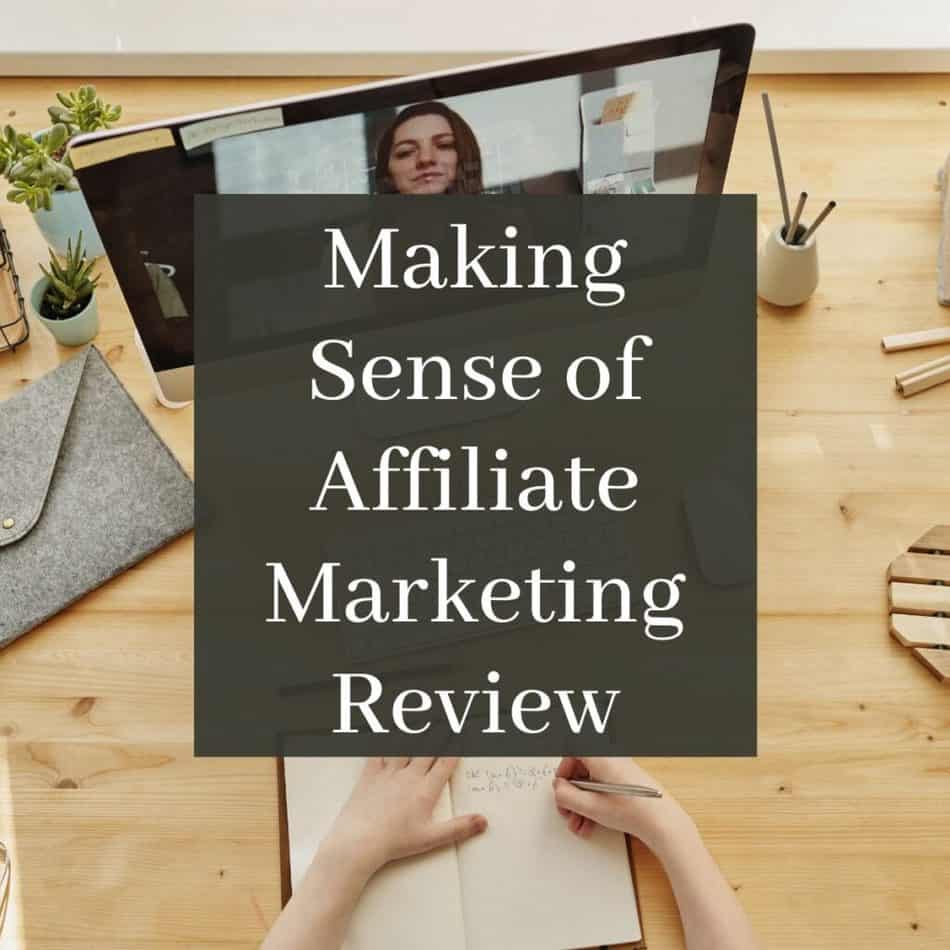 With affiliate marketing, you can make an income while you sleep, make money on the road, make money on maternity leave, or make money overseas!
Michelle Schroeder-Gardener's Making Sense of Affiliate Marketing course happens to be one of the top courses on the market for affiliate marketing. But is it worth it?
In this Making Sense of Affiliate Marketing review we'll dig into what the course covers, what kind of results you can expect, and how to tell if it's right for you.
Let's dig in!
About The Instructor: Michelle Schroeder-Gardener
Making Sense of Affiliate Marketing was created by Michelle Schroeder-Gardener after she experienced significant success with affiliate marketing on her own blog, Making Sense of Cents.
Michelle started her blog as a hobby in August 2011. A few years later she began learning about affiliate marketing. Soon after implementing what she had learned, she began earning a few hundred dollars a month from affiliates.
In a short time, her affiliate income grew from a few hundred to a few thousand dollars each month, and by July 2015 she was earning over $10,000 per month from affiliates alone.
Her affiliate income has only continued to grow from there, and now she consistently makes 5-figures each month (sometimes even six figures), largely from affiliates. She details her earnings in income reports on her blog. 
Michelle credits affiliate marketing with providing the income and financial stability she needed to make her blog her full-time job. She created Making Sense of Affiliate Marketing to help other bloggers, like her, take their blogs from a hobby to a lucrative side-hustle or a full-time job.
What's Inside Making Sense of Affiliate Marketing?
Making Sense of Affiliate Marketing is designed to take you from a complete beginner with affiliate marketing and to earning consistent passive income by promoting affiliate products on your blog.
The course consists of 6 modules containing over 30 lessons and a collection of worksheets to help reinforce the content.
The course content is delivered in text format. There are no videos. While some might see this as a con, it's actually good because it forces you to engage directly with the material rather than multi-tasking while working on the course.
Michelle uses screenshots and case-studies from her own blog to illustrate how her affiliate marketing strategies work.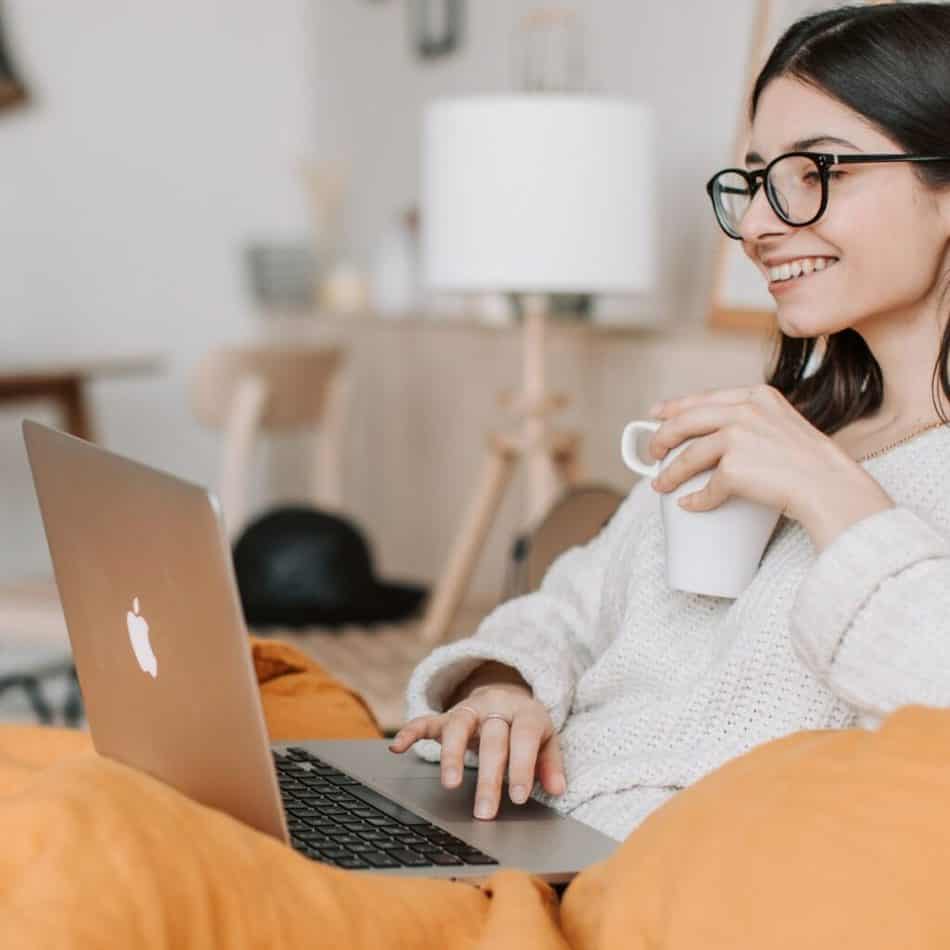 Here's a closer look at what is covered in the course:
Module 1: What is Affiliate Marketing
This module covers the basics of affiliate marketing, including what it is, how it works, and what makes it such a powerful monetization strategy
Module 2: How to Find and Apply to Affiliate Programs
In this module, you learn how to identify which products your readers will be willing to spend money on, how to find affiliate programs for such products, and how to apply and be approved for affiliate programs.
Module 3: Follow the rules
Learn the ins and outs of affiliate programs, how to legally disclose affiliate relationships, and how to incorporate links into your content without receiving penalties from Google.
Module 4: How to Get Your Readers to Convert
Here you'll learn how to craft content that drives affiliate sales. You'll learn about what motivates readers to buy and how to position your affiliate partners as the solution to their problems.
Module 5: Strategies and Ways to Promote Affiliate Links
This module covers more advanced affiliate strategies. Learn which types of content to create to encourage sales, how to use social media to make affiliate sales, and how to use your email list to boost affiliate sales.
Module 6: Rinse and Repeat
Now you'll learn how to repeat and refine your affiliate strategy to consistently increase your income. Learn how to drive traffic to your affiliate-centered content, how to capitalize on virality, how to use Facebook Ads to boost your sales, and more.
In addition to the value-packed modules, the course includes a collection of bonus lessons and resources which will help you take your blog and your affiliate marketing efforts to the next level.
The course bonuses include:
How to Use Pinterest to Drive Blog Traffic
9 Things to do When Something Goes Viral
Editing and Writing Strategies to Take Your Content to the Next Level
How to Legally Protect Your Blog
Worksheet: The Perfect Affiliate Link Checklist
And more…
Another one of the course's bonuses is a Facebook Mastermind group. The Making Sense of Affiliate Marketing Facebook group is a supportive community full of course alumni who can help you work through the course content.
The best thing about this particular Facebook group is that you will find a mix of superstar bloggers who make 6-figures each month, new bloggers who are just getting started with affiliate marketing, and everyone in between.
As such, using this group is sure to provide additional insights into the course material and help you accelerate your affiliate marketing success. Use it to ask questions, provide feedback for others, and build relationships with your peers.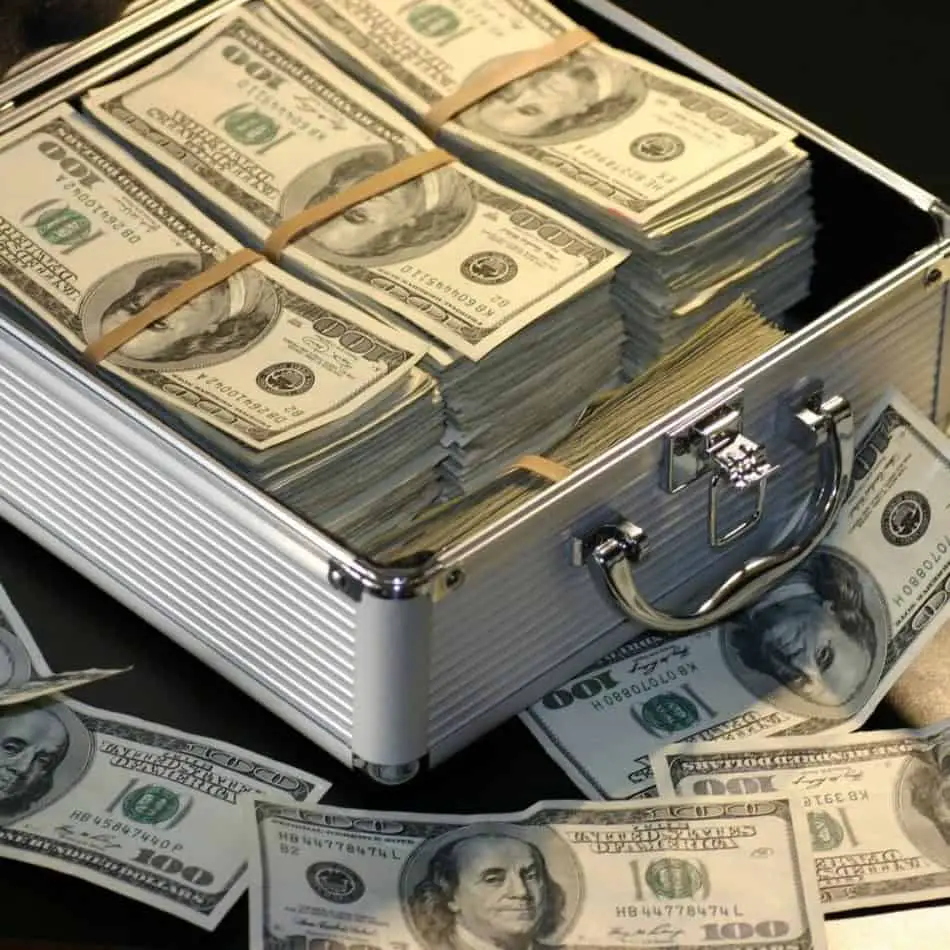 What Results Can You Expect From the Course?
Making Sense of Affiliate Marketing promises to help you "build a six-figure blog without millions of visitors or selling your soul." It repeatedly emphasizes that Michelle went from earning $0 to over $50,000 per month in affiliate income.
Naturally, you may be wondering, Is this realistic? What can I really achieve with this course?
Making Sense of Affiliate Marketing provides the perfect foundation for developing an effective income stream from affiliates.
It will help you determine which affiliates will be a good fit for your audience and how to create content that guides your readers to make purchases through your links.
If you implement the content of this course and work to consistently expand and refine your affiliate marketing strategy, there is no limit to how much you can earn.
While $50,000 a month may not be immediately realistic for a new blogger, it is certainly something to work toward.
Many past students report dramatic increases in their affiliate income just by implementing the course content. Within months they've gone from earning nothing to a few hundred or even a few thousand dollars each month, which is a fantastic return on their investment.
Ultimately, it doesn't matter how good your affiliate strategy is if you don't have readers on your website. The more readers you have the more sales you will make, and the more you will earn.
Once you start seeing a few affiliate sales, you can work to scale your traffic and subsequently your income.
Who Is Making Sense of Affiliate Marketing For? Will it Work for You?
While Making Sense of Affiliate Marketing is packed with valuable information, it may not be a fit for everyone.
When you invest in a product for your blog it's always important to consider what the return-on-investment will be.
In this case, Making Sense of Affiliate Marketing is designed to help you increase your income, which should make it a sound investment. However, there are some scenarios in which it may not make sense to purchase this course.
Making Sense of Affiliate Marketing is NOT for:
Experienced affiliate marketers: The course material is designed for novice to intermediate affiliate marketers who have yet to earn consistent income from affiliates. If you're already making consistent money through affiliate marketing you might be better off focusing on increasing your website traffic rather than working through Making Sense of Affiliate Marketing. While there are probably still some valuable insights to be found in the course, it is primarily made for individuals who are just getting started with affiliates.
Anyone looking for an instant payout: Developing a successful affiliate strategy involves testing and experimentation as well as a lot of content creation. You will have to invest a significant amount of energy into creating content, testing affiliate products, and driving traffic to your blog before you begin making consistent sales. If you're looking for overnight results this course probably isn't for you.
Making Sense of Affiliate Marketing is right for you if…
You want to grow a scale-able income stream for your blog
You're willing to put in work up-front to see results down the road
You're new to affiliate marketing and you want to learn tried-and-true methods to set yourself up for success
A few additional things to note before purchasing…
Making Sense of Affiliate Marketing is a text-based course. There are no videos to relay the content. If you prefer video-based instruction this course may not be for you.
The course has a 30-day money-back guarantee. If you demonstrate that you implemented the course teachings and didn't see results you are eligible for a full refund.
These affiliate marketing strategies will work for any niche – I have used them in this blog, my finance blog and my food blog and the strategies have worked for all of them!
You will have lifetime access to the course content
Final Thoughts
If you're new to affiliate marketing and you want to get started on the right foot, Making Sense of Affiliate Marketing can definitely help you.
This course helps you build the foundations of a scalable affiliate marketing strategy so you can maximize your earnings from your blog.
Michelle's strategies are applicable to any niche, so if you run multiple sites, you can rinse and repeat the strategies for each one.
While it's totally possible to learn affiliate marketing without a course, investing in Making Sense of Affiliate Marketing is sure to save you a ton of time and frustration. Plus, the Facebook community that comes as part of the course is packed with experienced bloggers prepared to answer even your most nit-picky questions.
Ultimately, Making Sense of Affiliate Marketing is sure to fast-track your affiliate earnings, and at just $197, you're sure to see a massive return on investment, even if you just count the time it saves you.
Have you taken this course? Comment below and let us know how it helped you!