This post contains affiliate links, which means I may receive a small commission, at no cost to you, if you make a purchase through a link.
Let's talk about maternity leave. Or more specifically – how to get paid while on maternity leave, because dropping to one income while taking on the additional expenses of a new baby is more than a little stress-inducing.
I've always been the type of person who tries to be grateful for everything I have, but often you don't know how good you have something until you no longer have it.
Case in point – paid maternity leave.
I'm from Australia, where we have a relatively generous paid maternity leave policy – parental leave pay is $740.60/week before tax, for up to 18 weeks. After that, new moms are allowed to take up to 1 year of unpaid leave, in which their employer is legally obligated to hold their job.
However, I married an American and moved to the United States so when I got pregnant with our son, I knew I wouldn't have the benefit of paid maternity leave. The United States is one of only 5 countries that do not mandate paid maternity leave (the other 4 countries are Lesotho, Liberia, Swaziland and Papua New Guinea.)
States That Provide Short-Term Disability for Pregnancy
While the United States as whole does not provide any paid maternity leave, there are a handful of states that provide short-term disability payments for pregnant and/or postpartum mothers.
If you live in California, Hawaii, New York, New Jersey or Rhode Island you may be able to receive a short-term disability payment. Eligibility requirements vary between states – click here to learn more about the requirements.
How to Make Money While on Unpaid Maternity Leave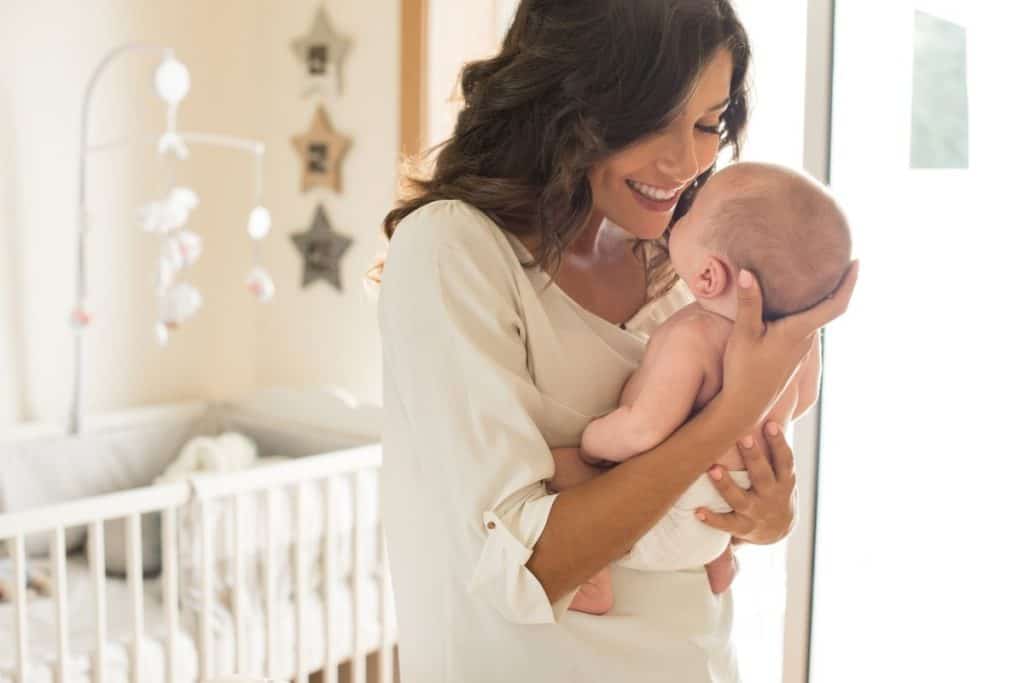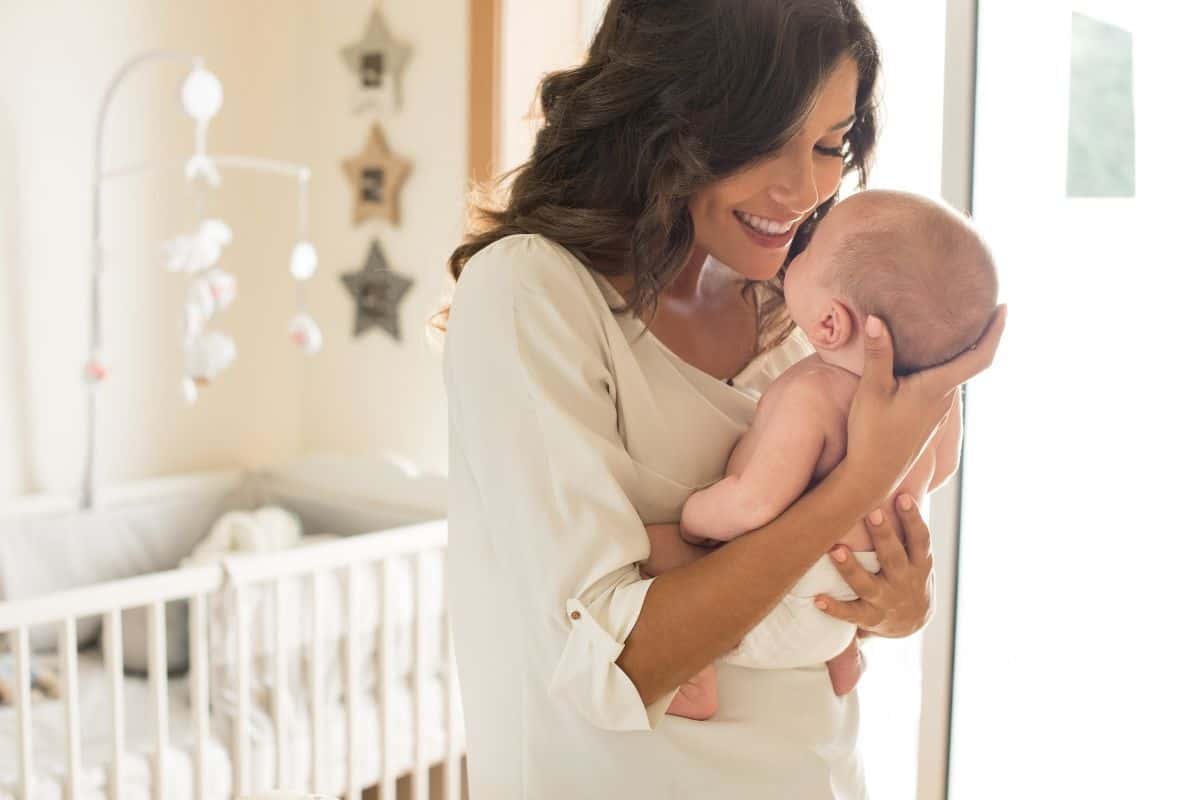 So, what if you're not from one of the five states who offer short-term disability, you don't meet the requirements or you feel like mere four weeks (granted, it's better than nothing) that a couple of states offer is nowhere near enough time to bond with your new baby.
I'm guessing that's why you're here, right?
You want to know how to get paid while on maternity leave.
How Can I Make Money While On Maternity Leave?
In the end of 2015, I found myself in the same position. I was pregnant with my first child and through a combination of factors (including the organization I worked for closing their doors), I found myself facing unpaid maternity leave.
Going from dual-income, no kids to new parents on a single income wasn't something I was looking forward to. (The new parent part, yes. But not the single income part.)
I was determined to find ways to make money from home to replace my lost income. Through a combination of trial and error and a lot of hard work, I was able to replace my full time income.
My method of choice was via affiliate marketing, but there are dozens of ways you can make money online and get paid throughout your entire maternity leave, without having to leave your house.
9 Real Ways to Make Money On Maternity Leave
#1 – Affiliate Marketing
As I mentioned above, affiliate marketing was my choice for making money during maternity leave (and beyond.) I wanted something that would provide me with the flexibility to take time off whenever I needed, to work around my babies schedule and to work whatever hours I wanted.
Affiliate marketing fit the bill perfectly. And now, over 3 years later I still make an income from home via affiliate marketing.
There is excellent earning potential with affiliate marketing, once you gain the experience and knowledge, and implement what you learn. I make a four-figure monthly income which is a realistic amount of money to aim for. You can learn more about affiliate marketing and my recommendation to get started right here.
#2 – Blogging
Blogging is a popular way to make money from home – there are thousands of moms making anywhere from a few hundred dollars a month up to $100,000+ from their blogs.
Blogging ties in closely with affiliate marketing, but it's not the same. There are many ways you can make money with a blog – affiliate marketing is just one of them.
Here's how blogs make money:
Affiliate marketing
Display ads
Product sales
Sponsored posts
Consulting
If you enjoy writing, then blogging can be the perfect way to make money during maternity leave. For a comprehensive training on everything you need to know about blogging (and making money blogging!) then I recommend looking at Income School.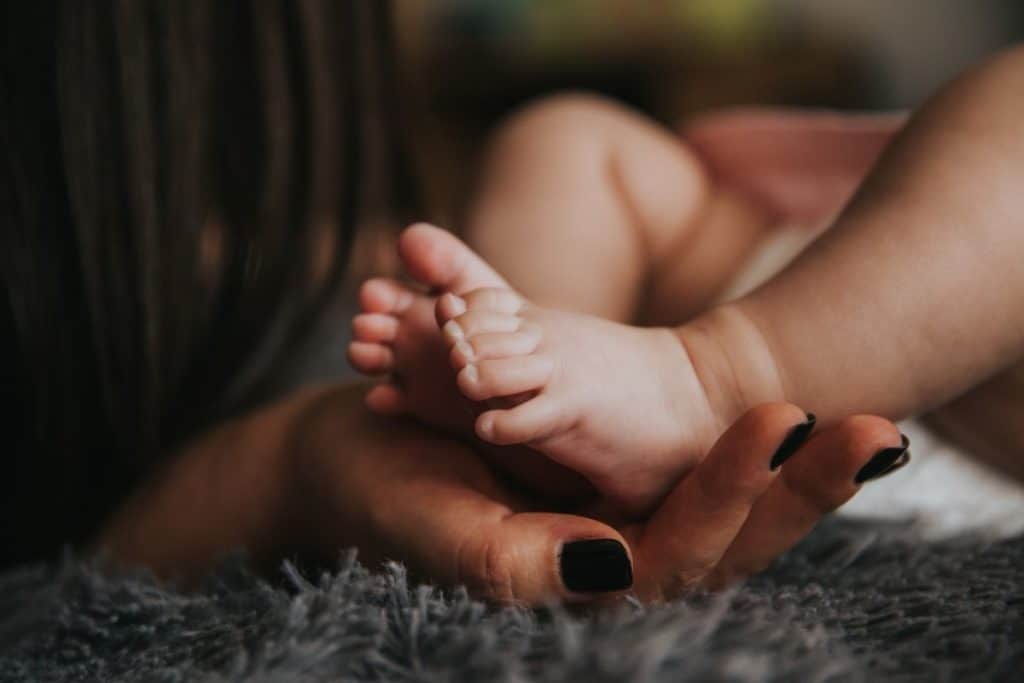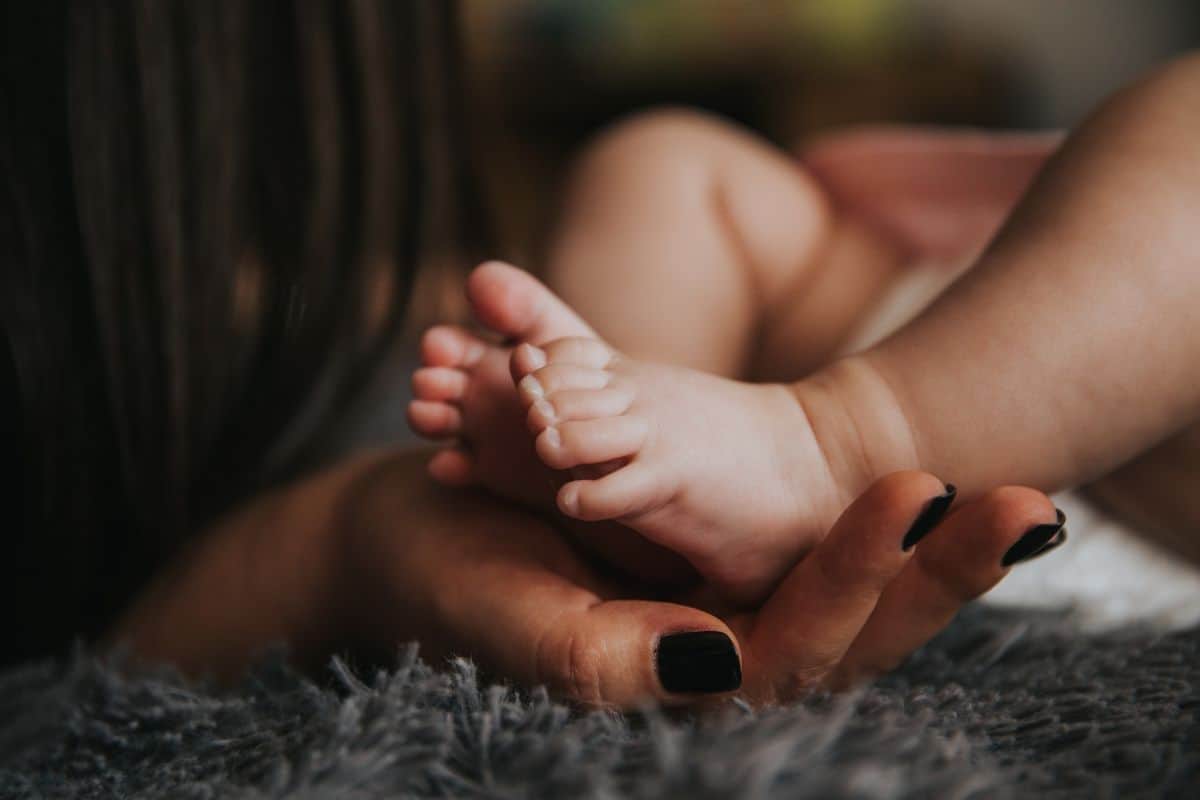 #3 – Freelance Writing
Freelance writing is an excellent option for making money on maternity leave as it's flexible and provides great earning opportunity.
What Do Freelance Writers Do?
Most commonly, freelance writers write articles for publications. This can include online publications like blogs and company websites, and traditional print publications like magazines and newspapers.
How Much Money Do Freelance Writers Make?
The earnings can vary wildly for freelance writers. Beginning freelance writers who don't have a solid portfolio may make $25 for a 1000 word article, while experienced freelance writers with an impressive portfolio can make as much as $1.25 per word.
How to Become a Freelance Writer:
Start by enrolling in a freelance writing course run by someone who has been successful as a freelance writer. Gina Horkey's freelance writing course fits that bill and is the course I enrolled in when I first got started freelance writing.
Online English Teacher
Online English teaching can be a good option to make money on maternity leave if you enjoy working with kids, and is one of the most popular work-from-home jobs for moms.
It's important to note that the most popular times to teach English online are usually around 5am-8:30am EST on weekdays and the entire weekend, so you'll need to have someone who can watch baby if you want to work during those times.
What do Online English Teachers do?
Online English teachers teach English via webcam to overseas students. Most commonly, online English teachers help young Chinese students improve their English in either a 1-on-1 or small group setting.
How Much Money Do Online English Teachers Make?
Depending on the company you work for, online English teachers can make, on average, between $16-$22/hr.
How to Become an Online English Teacher:
Palfish is one of the best online English teaching companies to work for if you're looking for a flexible job that pays well and does not require you to hold a bachelors degree (of course, if you DO have a bachelor's degree you can still work for Palfish. It's just not a requirement.)
Palfish pays up to $22/hr with bonuses including things like a $15 props fee and one of the best parts – you teach completely from your smartphone or tablet. That means you don't need to have access to a computer to teach with Palfish (and it also means teaching with Palfish is highly portable.)
Click here to apply to teach with Palfish.
#5 – EF Online
**Due to COVID-19, EF is not currently hiring. Please check back in several months.
EF Online is a trusted company that hires online English teachers. EF Online hires native English speakers from the USA and UK. Unfortunately, they don't hire citizens of other English speaking countries like Australia, New Zealand or South Africa.
The pay is broken down as follows:
Base Pay Rate: 2 lessons per hour ($13.20/hr).
Surge Hours: Teach at 6-8:30am & 9-10:30pm EST (+$2.80/hr).
No Shows: Do not cancel class within 24 hrs of start-time (+$2.00/hr).
The "45": Teach 45 or more ½ hour classes within a month (+$2.00/hr).
Click here to read my full review of EF online.
#6 – VIPKID
**Due to COVID-19, VIPKID is not currently hiring. Please check back in several months.
VIPKID is the #1 platform for online English teaching in China. The company was recently awarded #1 position on Forbes magazines "Best work from home companies" list in 2018. Teachers can earn as much as $22/hour working on the VIPKID platform.
Online Surveys
Online surveys are not going to replace your full-time income but they can be a good way to make some extra money during maternity leave to tide you over.
There are countless survey sites however only a handful are worth your time. The survey sites I recommend are:
Survey Junkie is one of the most popular survey sites right now. Since their inception in 2005 they've paid out over $9,000,000 to their members. Survey Junkie also has a free browser extension which can help you maximize your earnings by matching you with relevant surveys. 
Related post: Survey Junkie Pulse – Can You Really Make Money?
One of my favorite ways to make money while watching TV is to complete online surveys through Vindale Research. 
I've joined a lot of survey sites to research which ones are worth it and Vindale Research is one of the few I can recommend.


One of the best features of Vindale Research are the daily studies. You can take a maximum of 10 daily studies per day with each daily study paying between $0.75 – $1.25. Doing the daily studies alone you have the potential to make up to $25/day. 
Of course, like all survey sites you may or may not qualify for surveys based on their target demographic, but it's worth joining to see if there are any you qualify for so you can make money during the ads of your favorite TV shows. Click here to join Vindale Research.
# 9 – Facebook Ads Manager
If you're an avid Facebook user then working with small businesses to run their Facebook ads might be a great way for you to make money during maternity leave.
What Do Facebook Ads Managers Do?
As a Facebook Ads Manager, you'll be running lead generation campaigns for small businesses using the Facebook Ads manager. Facebooks ads can be an excellent tool to increase leads and sales, but many small business owners don't have the time or expertise to be running their own profitable Facebook ads.
How Much Money Do Facebook Ads Managers Make?
According to Indeed, the average salary for a Facebook Manager is $17.74/hr. Freelance Facebook Ads Managers have the opportunity to make more money by setting their own rates, but of course, as a freelancer you're responsible for finding your own clients.
How to Become a Facebook Ads Manager:
Mike Yanda is a dad and a successful Facebook ads manager who started his freelance career a few years ago. He quickly scaled to a full-time income and teamed up with a friend to create Facebook Side Hustle, a course designed to teach others how to start their own profitable Facebook Ads Manager business.
Those are my top recommendations for making money during maternity leave due to their flexibility, which is a primary factor when you have a new baby. However, there are dozens more ways to make money online that you may want to consider. Here are some recommended articles to read for more information:
How I Make a Living Online
I personally created a 4-figure monthly passive income stream as a stay-at-home mom with no experience, no audience and without having thousands of dollars to invest upfront.

If you'd like to learn how I created a passive income stream like this and how you can do the same, then click here. I've created a special video that explains everything to you.