This post contains affiliate links, which means I may receive a small commission, at no cost to you, if you make a purchase through a link.
A list of free online jobs that pay daily for those times you're really in a cash crunch!
Sometimes you're in a pinch and you just need cash fast. It's always nice to have extra cash on hand and it's even better to watch your bank account grow every day.
If your cash stash or bank balance is running low then you'll want to check out these online jobs that pay daily so you can pump up the balance.
Online Jobs Paying Daily
Unexpected expenses come up all the time and it's smart to make money quickly and get paid right away.
The below online jobs pay daily so you can have more money in your pockets!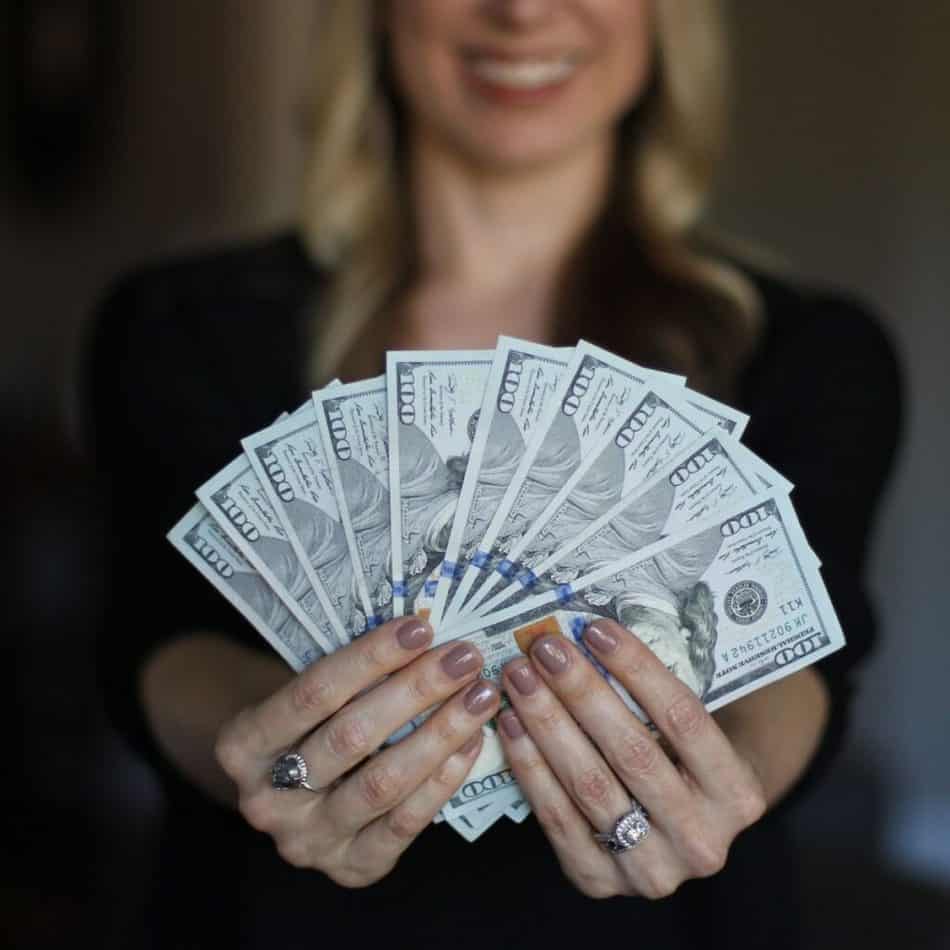 ClearVoice
If you want to be a freelancer and get paid daily, ClearVoice may be just right for you. At ClearVoice you can sign up for free online jobs that pay daily.
The types of jobs available on ClearVoice include writers, editors, designers, videographers, content strategists and more.
Once you decide to go with ClearVoice, you'll start with creating your CV portfolio.
To create your CV portfolio, you'll create a user id and password, then set your tagline & bio. It's important in your bio to specify your niche since writers are grouped by niche.
This makes sense because clients will select you based on niche as well. You'll also need to upload a photo.
Make sure it's a good, professional photo so you make a good first impression! Perspective clients will use your bio and photo to select you for gigs, so put your best foot forward!
Also spend some time on your bio and tagline. This is all potential clients have to go on so make yourself stand out.
GigWalk
GigWalk is an app that pays you for doing small tasks that you can complete pretty quickly.
The nice thing is that you can pick gigs that interest you and if you're not interested then you don't have to select that job.
To become a gig walker, first you'll download the app, then register your account. To get paid you'll need to make sure you have your PayPal account ready to go.
Speaking of pay, GigWalk says their people earn anywhere from $3 to $100 per gig.
I'm thinking that the lower range is more likely for these usually quick hit type gigs.
So again, you're not going to make millions but it all adds up to extra money in your pocket!
It's super flexible, too. You work from your home or wherever you want, on your own schedule!
GigWalk is something you'll want to check into if you're looking for a job that pays daily.
Plus everything is done via the app so it's quick & easy for you. You can't beat being paid daily for easy work.
Scribie
Scribie is a company that specializes in audio file transcription. While some of the transcription process is automated, there's still some manual work involved.
That's where you come in. if you've got a good ear and fast fingers, you can make money transcribing files for businesses that contract with Scriblie.
This is a good free online job that pays daily, you just need to be able to pass their test in order to be a certified transcriptionist.
 Once you've passed the test, you can start getting work.
Also to note, you will need to have a Paypal account as that's how they pay daily.
And, you'll need to have basic equipment like a computer, internet service and headphones or a headset. According to Scribie's website their pay is between $5-$25 per hour.
Your hourly rate all depends on how fast you are. And don't worry if you're slow at first, with practice you'll get faster and make more money.
Learn how to get started as a transcriptionist.
OpenSpace
OpenSpace is another place to find free online jobs that pay daily. At OpenSpace, you can join their staff as a freelancer in various types of roles.
I recently checked their site and saw that they're looking for freelance image and graphic designers as well as transcriptionists.
Before you're hired, you will need to take various tests to ensure that you're proficient in the area you're applying for. 
Once you're approved to work you can plan on being paid for each task you do right away – usually daily.
Since a lot of the jobs are task type work, you won't make a ton of money, but it's a pretty easy online job that allows you to work from home.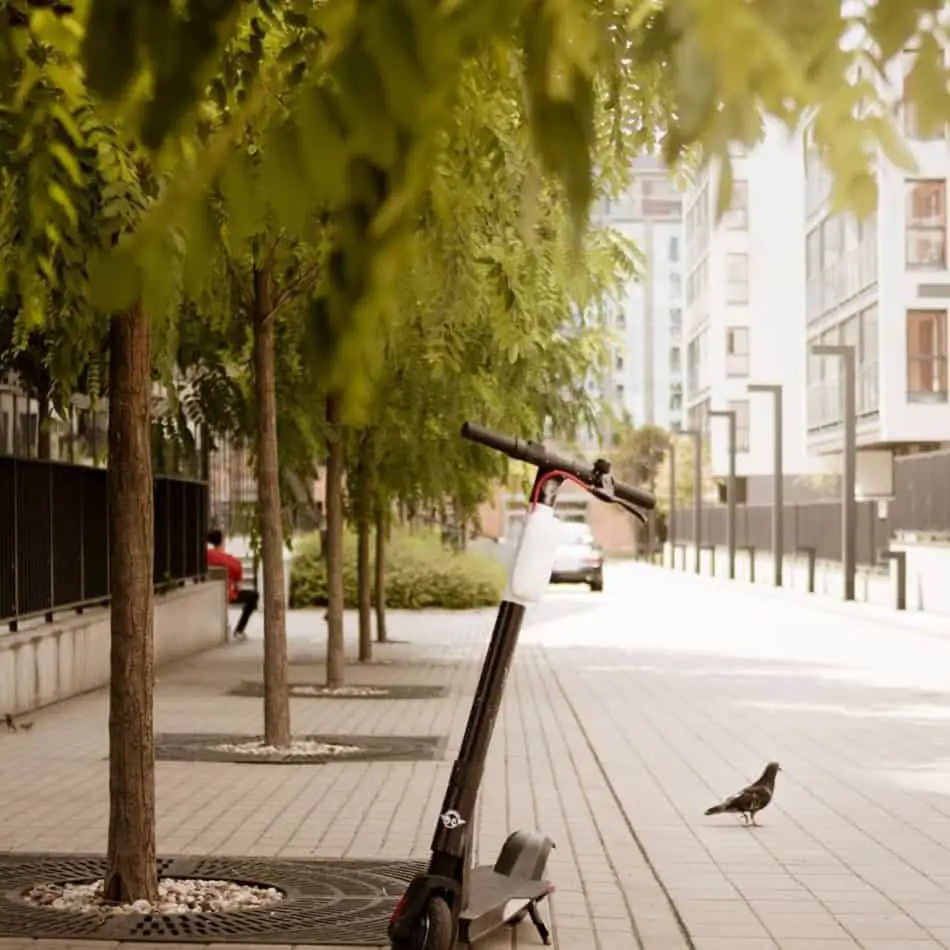 Lime
You've probably seen Lime around town and not even known it.
Lime is the electric scooter company that rents those bright green scooters all over the country and probably even in your hometown.
Lime pays people like you and me cash daily for charging up their scooters and delivering them back to the predetermined drop off spot around town. 
This is another online job that pays daily. As a juicer (which is what you're called in this position), you can make anywhere from $5-$20 for each scooter you charge.
To get started, you'll download the app and the app tells you where the scooters are. You'll pick up the scooters, recharge, then drop them off in the morning by 7:00 am. This is important. If you're late, you will get docked!
And you'll need to charge the scooters to at least 95% in order to be paid. Also to note, you have to pay for the chargers, so you'll have to work a few shifts right off the bat to pay for the chargers.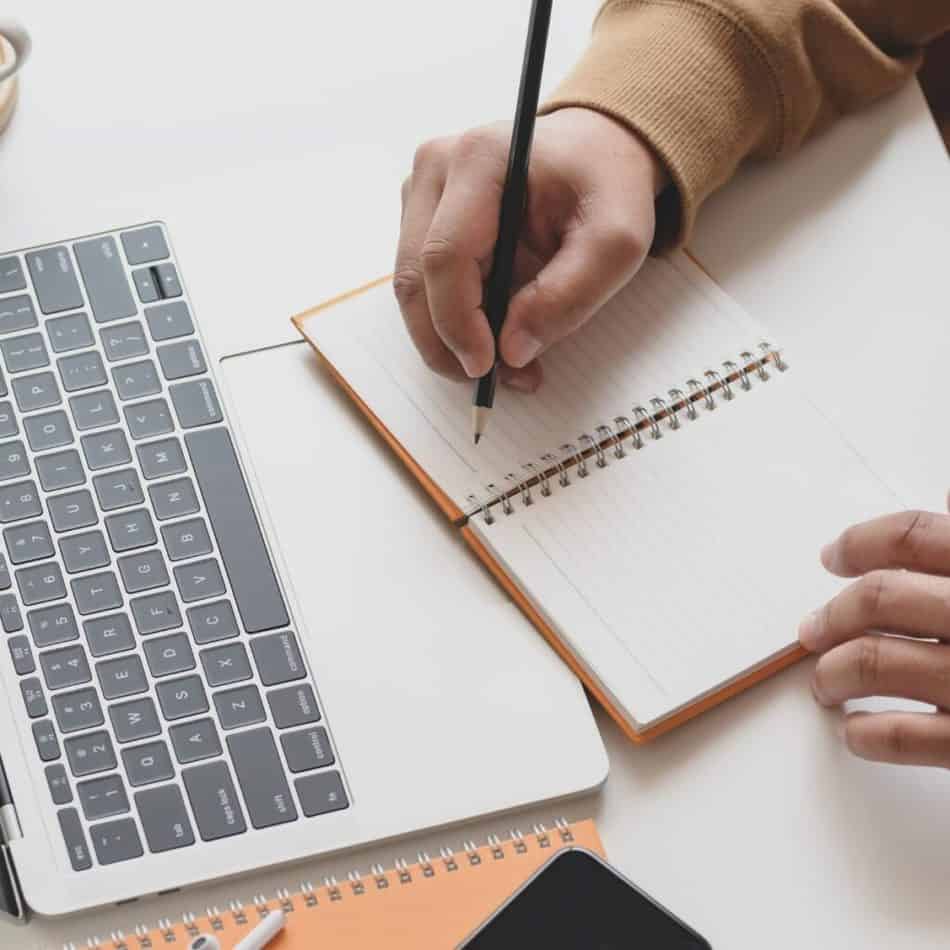 Freelance Writing
Freelance writing is another free online job that pays daily. I know for a fact that you can make good part time money with freelance writing.
It's a great job where you can really learn a lot about a ton of different subjects.
Plus, the money is good and many people that employ writers pay right after the article is submitted.
So, if you submit an article every day, then you get paid daily. This is such an awesome way to make money.
Many people start their freelance writing careers part-time, then transition to full-time after they build up their clientele. 
The best way to make money daily as a freelance writer is to select a niche and write a lot. As far as selecting a niche, think about what you're experienced in and what you want to write about.
Let's face it, if you're writing about it, you need to enjoy it because it will be a big part of your life.
So, if you hate cooking then you probably don't want to write in the recipe niche.
But if you love to travel and know your way around New York City for instance, then you can be a successful freelance travel writer whose niche is New York City.
Upwork and Problogger are both good places to start as freelance writers.
Rover Pet Sitting
Rover is one of my favorite online jobs that pays quick – even daily if you watch pups every day!
Who doesn't love dogs? There must be some people out there that don't, but I'm not one of them.
If you're also a dog lover and want to earn some extra money easily, then check out Rover. Rover makes it incredibly easy to earn cash and get paid daily for pet sitting.
In fact, you're paid as soon as your dog stay or dog walking duty is over so it's definitely possible to get paid daily.
One reason I like Rover is because everything is done via the app so it's very easy and quick. Once you're all setup with the app, prospective clients will contact you via the app and all your communication will be via the app.
One thing to note with Rover is that you do have to have at least one testimonial before you can be approved.
So just reach out to anyone that you've done dog sitting for in the past like family friends, and have them write up a short recommendation.
To start your profile, you'll enter your personal information, then decide what type of dog sitting you want to do and list your availability.
You'll need to let people know if you want to watch dogs during the daytime only, overnights in your home or if you only want to be a dog walker.
And you can do any combination of the above. It's all up to you.
For example, when I was a dog sitter, I watched dogs in my home only and all were overnight stays. I liked Rover because not only did I earn extra money, but it was a way for me to have playdates for my own dog.
I didn't have any issues with any dogs or any dog owners, in fact everyone I met through Rover was awesome. I decided to take a break so I could do more travelling.
And this is not a problem because once I'm ready to start dog sitting again on Rover, it's easy to go into the app, mark myself as available and update my calendar.
It's really important to update your calendar availability to let people know what days you can dog sit.
So as part of setting up your profile, fill out your calendar and while you're at it, make sure you have a really good, cute profile picture.
You want to look nice and friendly so people are comfortable bringing their pets to you
As far as pay, if you're just starting out, you'll want to set your prices on the low side. Take a look at what experienced Rover pet sitters in your area are charging and then charge less. 
Once you build up your clientele you can increase your prices.
In Conclusion
If you need to make some money right away, these are some great jobs to get started with. Even if you don't need the money right now, these are great ways to put a little extra cash in your pocket.
And who doesn't like being paid daily?
Have you tried any of these jobs? What do you do to make money quickly? Comment below and let us know!