This post contains affiliate links, which means I may receive a small commission, at no cost to you, if you make a purchase through a link.
Learn how you can get paid to search the web! Make some extra cash to help pay down that debt, save for retirement, or have a little splurge on yourself!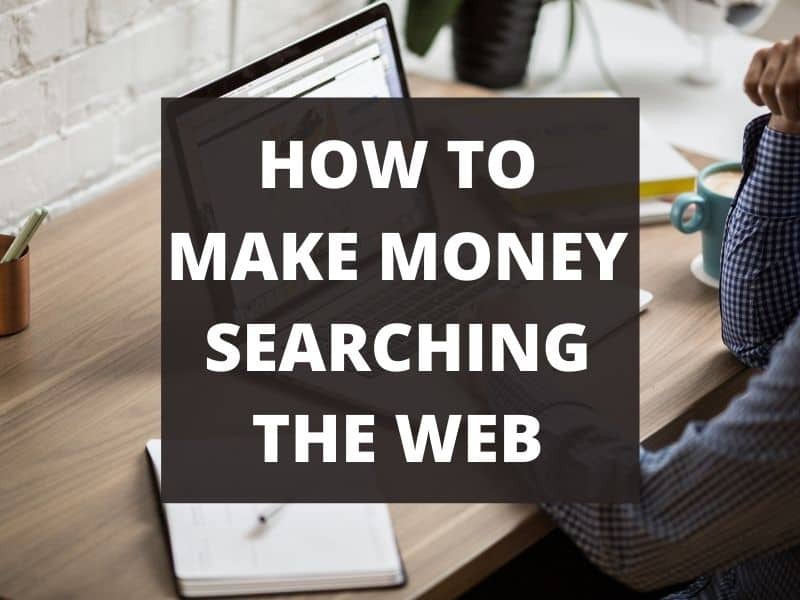 I'm always on the lookout for unique ways to make money online. After all, that's my ultimate goal – to help you achieve lifestyle freedom (i.e. have the ability to work anywhere in the world.)
If you're an avid internet browser (*raises hand) then you'll want to keep reading because I'm going to show you how to get paid for searching the web (yes, really!) 
I'm a heavy internet user and closet analytics nerd so when I first learned that you can make money by browsing the web and analyzing search engine results, my interest was immediately piqued.
So much so, that I actually signed up for a few of the opportunities listed below (another digital nomad tip there – diversify your income streams and try to make money watching TV, start affiliate marketing and/or make money writing online) .
You're probably not going to make a full-time income by searching the web, but it's a great way to make some supplemental income for debt paydown (you definitely should be doing this), saving for early retirement, or taking a little time to practice self care. 
Get Paid Searching the Web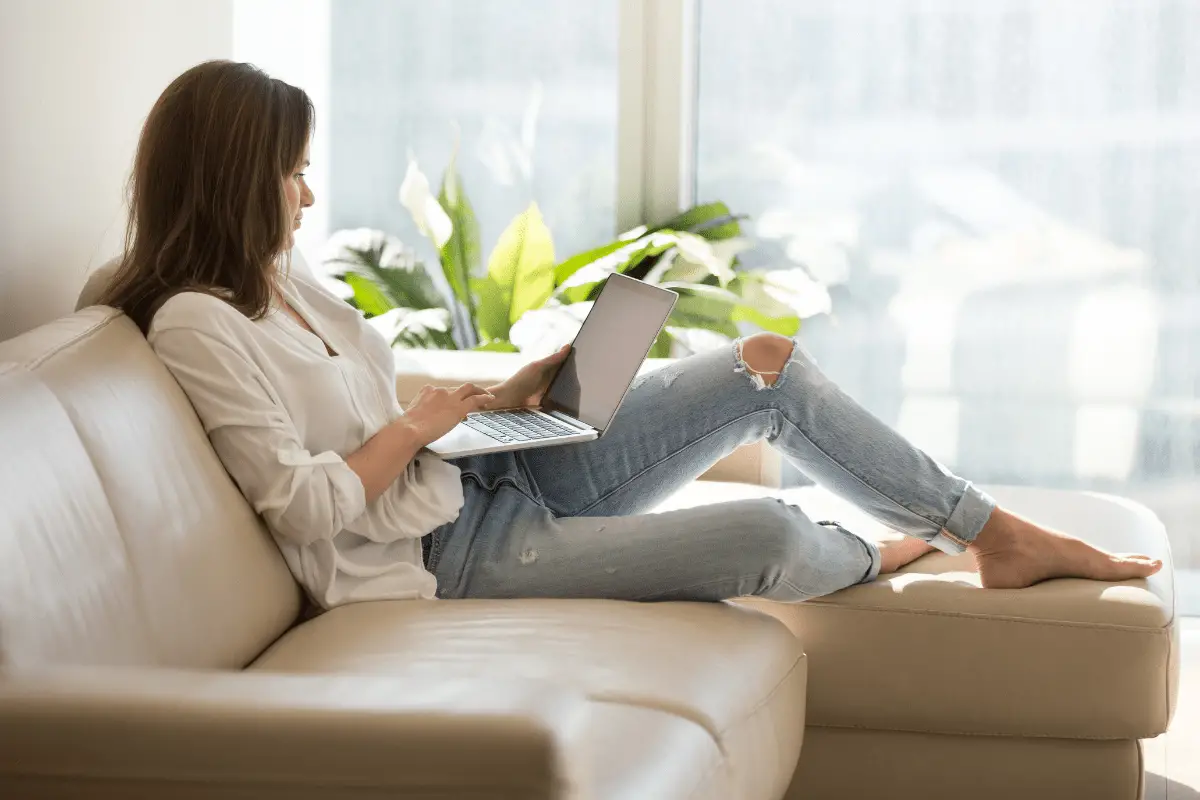 Swagbucks
Swagbucks is a market research company that pays members to perform various tasks online, one of which is searching the web (other ways you can earn include taking polls, watching videos and completing online surveys.)
The Swagbucks search engine works exactly the same as Google or Bing – simply enter your search term and you will get rewarded with "Swagbucks" which you can exchange for gift cards or PayPal cash.
As you can see from the image below, I searched the term "make money online" and was rewarded with 20 Swagbucks – it's that simple.
You can redeem your Swagbucks for either gift cards or PayPal cash.
You'll need 2500 Swagbucks if you want to snag yourself $25 PayPal cash. If you're happy to get paid via an Amazon gift card (I know I am, considering Amazon sells basically everything under the sun) then you'll only need 300 Swagbucks for a $3 gift card. 
Swagbucks is one of my favorite platforms because if you use their search engine on the regular, it doesn't take long for your points to add up. (And if you take advantage of the other ways to earn Swagbucks, your points will add up even faster.)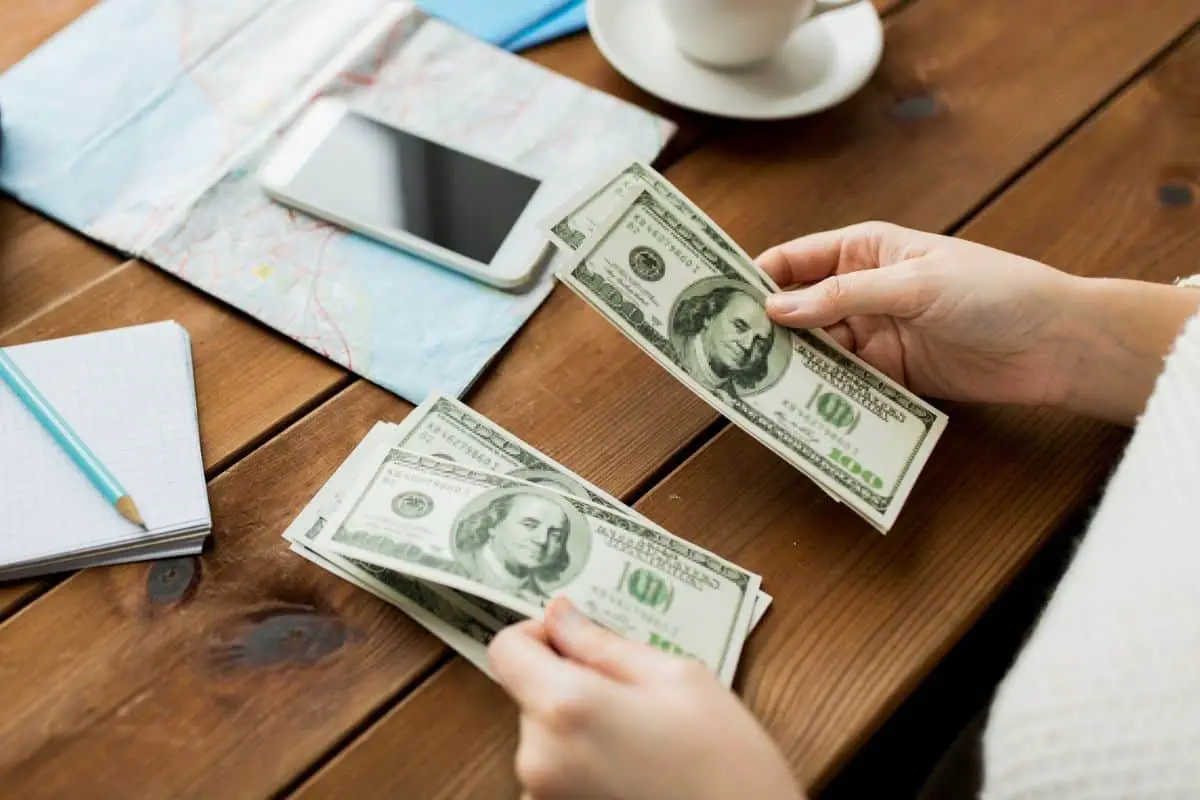 InboxDollars
InboxDollars is another market research company that's similar to Swagbucks but with some key differences.
For every 4 qualified searches you complete, you'll earn a "Scratch & Win" ticket. There are 3 levels of Scratch & Win tickets you can earn:
"Win up to $10"
"Win up to $25"
"Win up to $100"
The more searches you complete, the higher the potential value of the scratch ticket. You have the option of redeeming the "Win up to $10" ticket after 4 searches. If you want to opportunity to earn a higher amount, you'll need to save your searches until you have enough for the higher potential prizes.
From my experience, the earning potential is higher with Swagbucks. Having said that, I still enjoy using InboxDollars. It's a fun platform to use and the gambler in me likes earning scratch cards that have the potential of netting me $100. 
Additionally, InboxDollars offers a generous $5 signup bonus.
Survey Junkie Pulse
Survey Junkie is a survey site (hence the name :p ) so naturally, you can get paid to complete surveys. 
But there's also another way you can earn money with Survey Junkie – you guessed it… searching the web!
This is actually one of my favorite features of Survey Junkie. Rather than having to use a search engine other than Google or clicking on specific search results, you simply install Survey Junkie Pulse and share your browsing data with brands, who use it for market research purposes. 
Your search results will then integrate with your Survey Junkie account, and you'll receive a notification when a survey is available for you to take based on your browsing data. You then take the quick survey and get paid!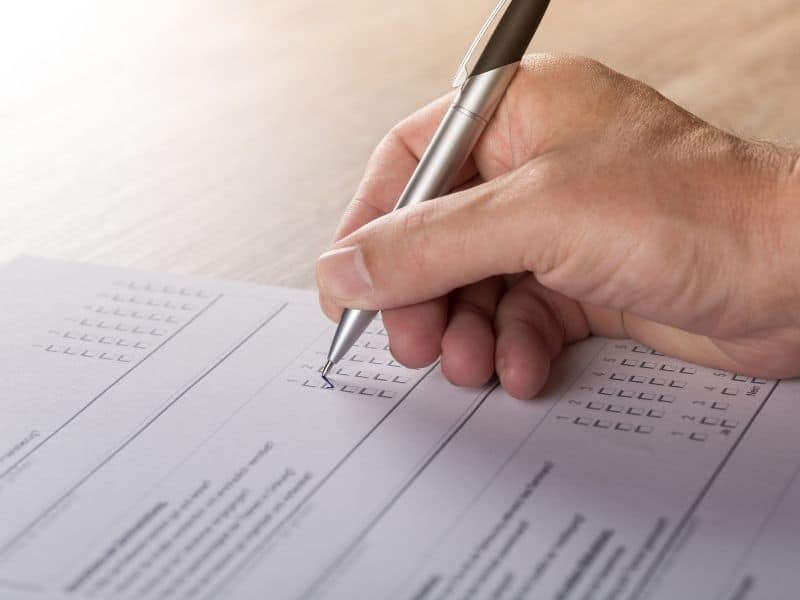 Nielsen Computer & Mobile Panel
Nielsen is a well-known market research company and installing their browser extension is one of the most passive ways you can earn money online.
Here's what you need to do:
Browse the internet as you normally would
Each month, you'll be entered into a cash draw. Nielsen pays out $10,000 every month to 400 users
Don't think you'll be a lucky winner? Well you'll be happy to know that you can get a $50 cash payment every year just for having the browser extension installed.
Bing Rewards
Bing is Microsoft's answer to Google, and while Google definitely attracts the lion's share of internet searchers, there is one thing Bing does that Google doesn't do – pay you to search the web. (Granted, Google doesn't really need to pay people to use their search engine, but I digress.)
So how does Bing rewards work?
First, you'll set up a free Bing rewards account. 
Then, whenever you enter a search term into Bing, you'll receive rewards that are tracked through a credit counter on your browser. You can also install the Bing bar on your browser if you'd prefer to search and earn rewards that way.
You'll earn 5 points per search, which you can redeem for gift cards, points/miles for airlines and hotels, or donate to charity.
In addition to earning points for searching the web, you can also earn points for taking quizzes, answering polls, renting videos and various other tasks.
Qmee
If you want to make money online searching the web but you don't like the idea of using any search engine besides Google, then I recommend Qmee.
Qmee is a browser extension for Google Chrome that displays a small ad in your sidebar every time you do a Google search (it also works when you search Amazon and eBay.) 
Next to the ad, you'll see a monetary amount (in the example below it's $0.15. Simply click on that ad and you'll earn $0.15. 
You don't need to purchase anything and you can click the back button if you'd like to go back to the search results – it's really that easy.
Appen/Lionbridge
Appen and Lionbridge are two companies that hire people to evaluate search engine results. 
This is less passive than the other options I've listed (you're actually hired as a subcontractor) but there's the opportunity to earn a regular side income. And if you're analytically minded, the work can be quite interesting.
Basically, what you'll be doing is working to ensure that search engines like Google and Yahoo return the most relevant results when someone enters a search query.
For example, if someone searches for "best golf drivers for women" then your job is to make sure that the top search engine results are the best match and provide the information that the searcher is looking for.
You'll be provided with a specific set of guidelines you must adhere to.
Two of the most popular companies that hire search engine evaluators are Appen and Lionbridge.
In Conclusion
While getting paid to search the web isn't going to make your rich, it's a great way to make some extra money for debt paydown and saving for early retirement to get to that financial freedom number!
Have tried any of these money making sites while browsing the web? Comment below and let me know how they worked for you!