This post contains affiliate links, which means I may receive a small commission, at no cost to you, if you make a purchase through a link.
How to make $300 in a week online seems to be a common question. Why $300?
$300/week works out to around $1200/month, which could:
Cover a mortgage payment
Cover a couple of car loan repayments
Pay private school fees for a couple of kids
Help build up a nice emergency fund
Save for a vacation
Give you some extra breathing room each month
In other words, an extra $300 a week could make a big difference in your budget.
If your goal is to make $300 a week online, then you're in the right place. $300/week is a realistic and achievable online income goal, and here at Digital Nomad Mom, we're all about realistic and achievable. (You won't see any unrealistic – read: fake – income claims here. I'm sick of seeing them and I'm sure you are, too.)
So let's dive into some genuine ways you can make an extra $300/week online, shall we? You may also want to check out these ways to make $200 fast!
11 Ways How to Make $300 in a Week Online
One of the first things you should do to help you make $300/week online is to get paid for doing something you already do – grocery shop.
Ibotta is a free app that gives you cash back on thousands of grocery items and personal health products – everything from bananas to ice-cream, shampoo to toothpaste.
You won't make $300/week solely from Ibotta. The amount you do make is dependent on the items you purchase (I recommend checking out Ibotta before you shop, so you can see what brands are currently offering rebates.)
But for something that takes literally 1 minute of your time, it's worth downloading the free app.
You can also make money for referring your friends to Ibotta – $5 per referral, so I recommend joining, claiming rebates and inviting your friends! Join here and get a bonus $10.
I've made a couple grand since I joined Ibotta, which is a combination of cash rebates and referring friends so it's definitely worth it!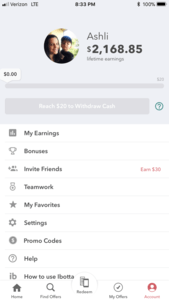 Palfish is one of the best online English teaching companies to work for if you're looking for a flexible job that pays well and does not require you to hold a bachelors degree (of course, if you DO have a bachelor's degree you can still work for Palfish. It's just not a requirement.) 
You will have to get a TEFL certificate before you can officially start teaching. I got mine online through Groupon and it only took me one full weekend to complete. 
Palfish pays up to $22/hr with bonuses including things like a $15 props fee and one of the best parts – you teach completely from your smartphone or tablet. That means you don't need to have access to a computer to teach with Palfish (and it also means teaching with Palfish is highly portable.)
Click here to apply to teach with Palfish.
One of my favorite ways to make money online (mainly because it takes basically no effort, so I usually do it while I'm watching TV) is to complete online surveys through Vindale Research. 
I've joined a lot of survey sites to research which ones are worth it and Vindale Research is one of the few I can recommend.


One of the best features of Vindale Research are the daily studies. You can take a maximum of 10 daily studies per day with each daily study paying between $0.75 – $1.25. Doing the daily studies alone you have the potential to make up to $25/day, which would put you over halfway to $300/week online. 
Of course, like all survey sites you may or may not qualify for surveys based on their target demographic, but it's worth joining to see if there are any you qualify for so you can make money during the ads of your favorite TV shows. Click here to join Vindale Research.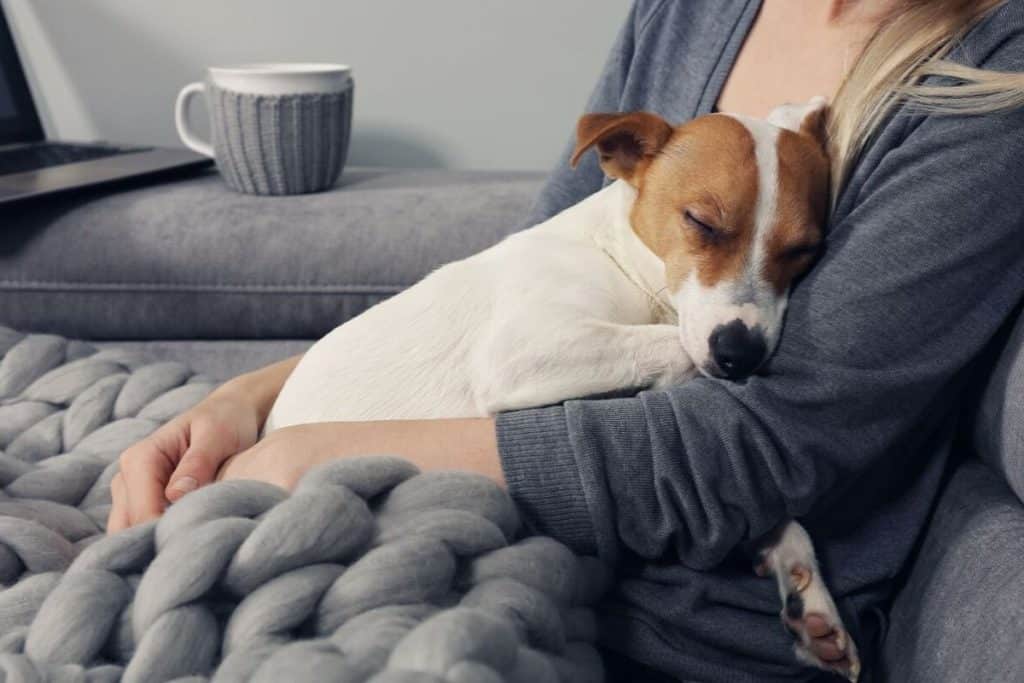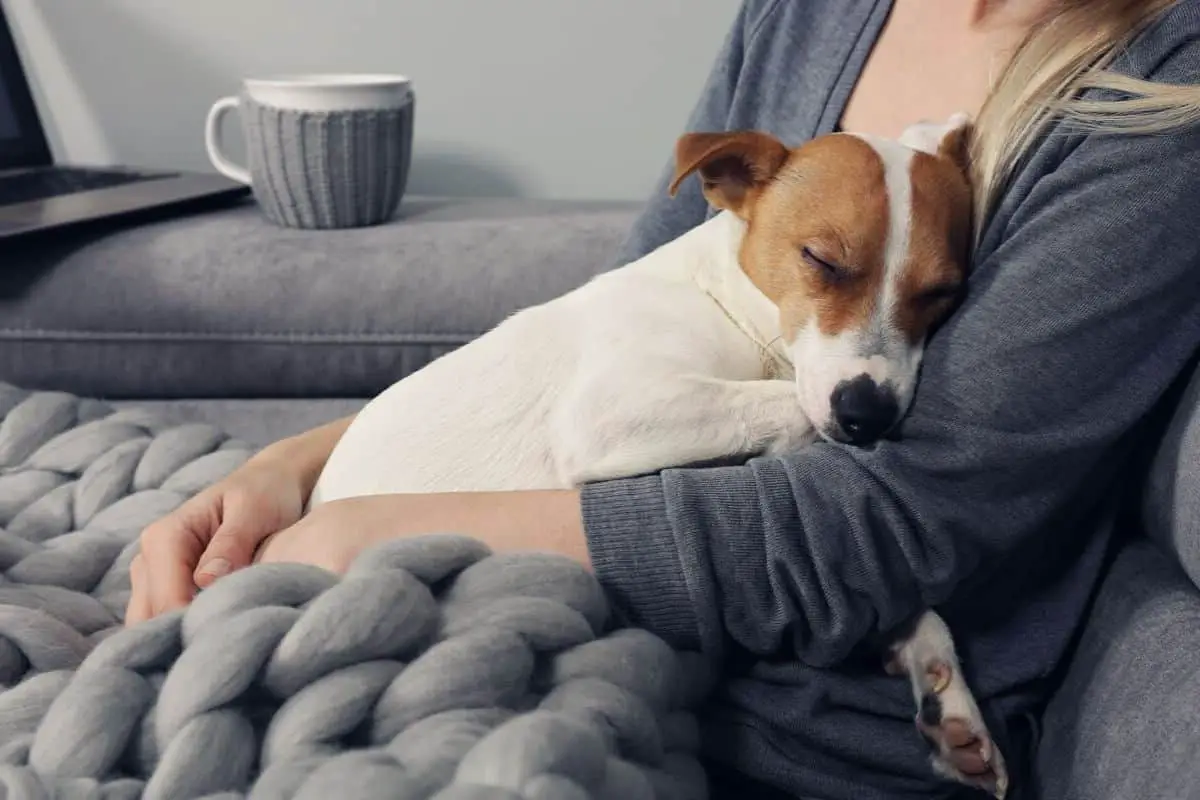 Do you love dogs? If so, then you can make good money looking after someone's pampered pooch in your home (while you're online making even more money with another one of these money-making ideas!)
Rover is like the animal version of Care.com, where pet owners go to find a suitable walker/sitter for their pet. It's free to apply with Rover and you can set your own schedule – just list the hours and days you're available.
Click here to apply to become a dog walker/petsitter with Rover!
Blogging is a popular way to make money from home – there are thousands of people making anywhere from a few hundred dollars a month up to $100,000+ from their blog.
If you're not familiar with how blogs make money, here ya go:
Here's how blogs make money:
Affiliate marketing
Display ads
Product sales
Sponsored posts
Consulting
If you enjoy writing, then blogging can be the perfect way to make money during maternity leave. For a comprehensive training on everything you need to know about blogging (and making money blogging!) then I recommend starting here.
#6 – Freelance Writing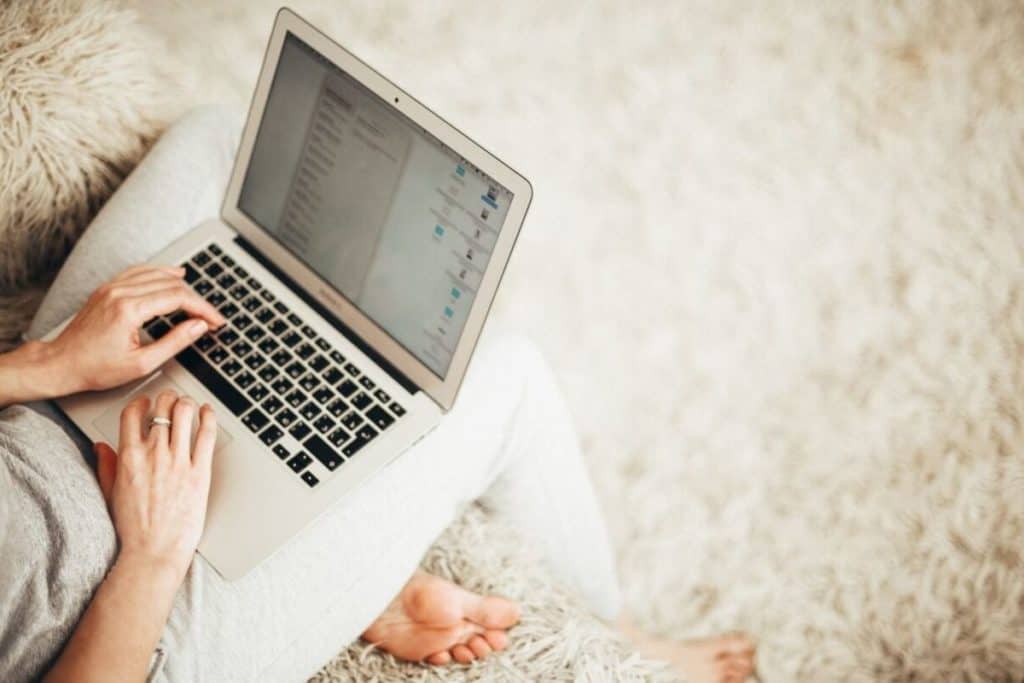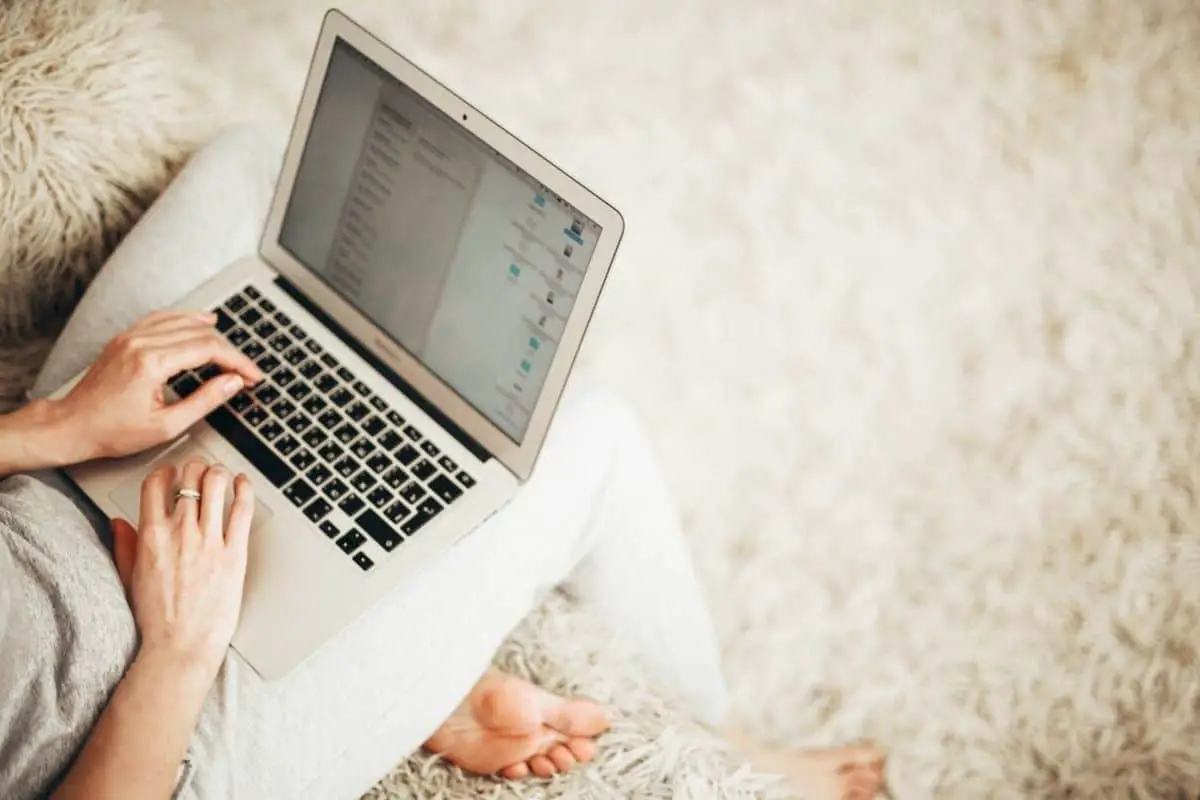 If you enjoy writing (and you're good at it) then freelance writing can be a very lucrative way to make money online (this alone could make you well over $300/week.)
What Do Freelance Writers Do?
Most commonly, freelance writers write articles for publications. This can include online publications like blogs and company websites, and traditional print publications like magazines and newspapers.
If you're interested in niching down, you can also find work doing things like copywriting, ghostwriting eBooks and writing email sequences.
How Much Money Do Freelance Writers Make?
According to Glassdoor, the average salary for a freelance writer in the United States is $42,120. However, because freelance writers are self-employed and responsible for finding their own clients and setting their rates, this amount can vary wildly.
Freelance writing beginners who don't have a solid portfolio may make $25 for a 1000 word article, while experienced freelance writers with an impressive portfolio can make as much as $2 per word.
How to Become a Freelance Writer:
Start by enrolling in a freelance writing course run by someone who has been successful as a freelance writer.
Gina Horkey's freelance writing course fits that bill. Gina was able to replace her full-time income with freelance writing in matter of months, and now teaches other aspiring freelance writers the tricks of the trade.
#7 – Become a Rev Captioner
 Rev is a company who hires captioners to create text-based closed captions from video audio. (If you're not sure exactly what text-based closed captions are, they're the text you see at the bottom of your TV screen if you have captioning switched on. They're most commonly used by people who are hearing impaired.)
As a Rev captioner, in addition to captioning words, you'll also need to describe the sound effects and music cues that appear throughout a TV show. 
To work as a Rev captioner you'll need strong English skills, a dependable internet connection and a computer. You'll also need to pass a grammar quiz and submit a captioning sample. 
If you're approved, you'll have the opportunity to select the jobs you're interested in and earn $240-$1570/month working part time from home. Click here to apply with Rev.
#8 – Get Paid to Search the Web
As someone who spends an embarrassingly large amount of time on the internet, the fact that there are companies who pay you to search the web is music to my ears.
If you spend a lot of time online, I'm guessing it will be music to yours, too. There are actually a number of legitimate companies who pay you to search the web – I wrote an entire article outlining the best companies and how to get started which you can read right here.
#9 – Run Facebook Ads
As a Facebook Ads Manager, you'll be running lead generation campaigns for small businesses using the Facebook ads manager dashboard. Facebook ads can be an excellent tool to increase leads and sales, but many small business owners don't have the time or expertise to be running their own profitable Facebook ads.
How Much Does a Facebook Ads Manager Make?
According to Indeed, the average salary for a Facebook Manager is $17.74/hr. Freelance Facebook Ads Managers have the opportunity to make more money by setting their own rates, but of course, as a freelancer you're responsible for finding your own clients.
How Do I Become a Facebook Ads Manager?
The best way to learn how to run Facebook ads and start a profitable business is to learn from someone who's done exactly that. 
Mike Yanda is a dad and a successful Facebook ads manager who started his freelance career a few years ago. He quickly scaled to a full-time income and teamed up with a friend to create Facebook Side Hustle, a course designed to teach others how to start their own profitable Facebook Ads Manager business.
Click here to learn more about Facebook Side Hustle.
#10 – Become a Virtual Assistant
Do you have strong administrative and organizational skills? If so, then you can start working for yourself as a virtual assistant and make money online.
What Do Virtual Assistants Do?
As a virtual assistant, your tasks can vary wildly. Most virtual assistants are freelancers, meaning that they can choose the types of services that they offer clients. Having said that, there are some common services that virtual assistants offer. These include:
Email inbox management
Editing/uploading blog posts
Scheduling social media
Moderating Facebook groups
Pinterest management
Creating graphics
Managing affiliate programs
How Much Money Do Virtual Assistants Make?
Virtual assistants are in-demand, and the average rate of pay reflects this. Depending on your skill level and the services you choose to offer, you can earn an estimated $25-$50/hr as a US-based virtual assistant.
How to Become a Virtual Assistant:
The first thing I recommend doing is watching the free web class offered by Kayla Sloan, a highly successful virtual assistant and creator of Ten K VA.
In the free web class you'll learn the three secrets to making up to five figures per month:
without having to go back to school
without having to spam your friends and family on social media
without having to move to a bigger city
in less time than you think!
If you'd like to jump right into learning how to start your virtual assistant business, then Kayla offers a in-depth course call Ten K VA where she shares how to start your own business and the steps she took to earn over $10,000/month. 
#11 – Become a Video Editor
Do you consider yourself to be relatively "techy" (or at least enjoy learning new tech skills?)
Online video content is growing at a rapid pace. According to Cisco, by 2022 online video will make up more than 82% of all consumer internet traffic.
Thanks to this insane growth, lots of people are looking for skilled video editors to edit their raw content into something professional and "viral-worthy."
Final Cut Pro is the premier photo editing software that most professionals use, so it's a good idea to master the use of this software if you want to work as a video editor.
The Complete Final Cut Pro X Course will take you from complete beginner to editing videos like a professional.
If you're in kind of a hurry, you can also make 300 dollars fast with these tips!