This post contains affiliate links, which means I may receive a small commission, at no cost to you, if you make a purchase through a link.
Rapid Profix Pro claims to be a fully automated software system that takes just 60 seconds to set up and allows you to start selling online courses, just like Udemy. And best of all, you don't need to create a single course or video! Sounds like the opportunity you've been looking for, right?
But is Rapid Profix Pro a scam, or is it a legit opportunity to make money online?
In this Rapid Profix Pro review I'm going to dig deep into this "Done-For-You" system and share my opinion on whether I think you can truly "start banking profits without ever creating a single course or video," as the website claims.
Rapid Profix Pro Review Summary
Product Name: Rapid Profix Pro
Product Type: Done-For-You Automated E-Learning Site
Product Creators: Jason Fulton and Mosh Bari
Price: $26 + six upsells
Best For: Jason Fulton and Mosh Bari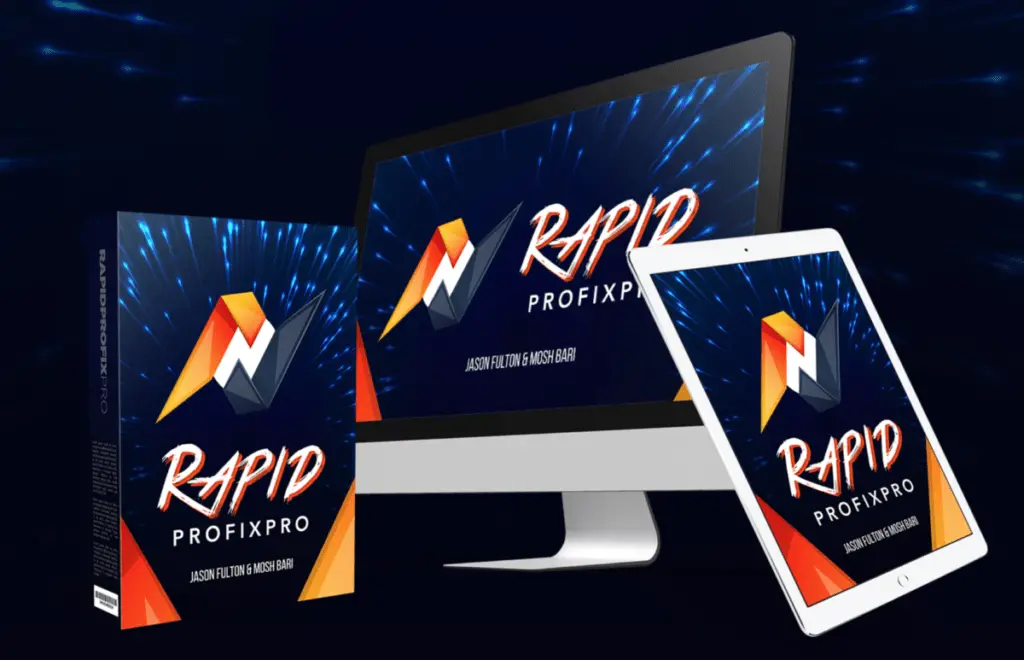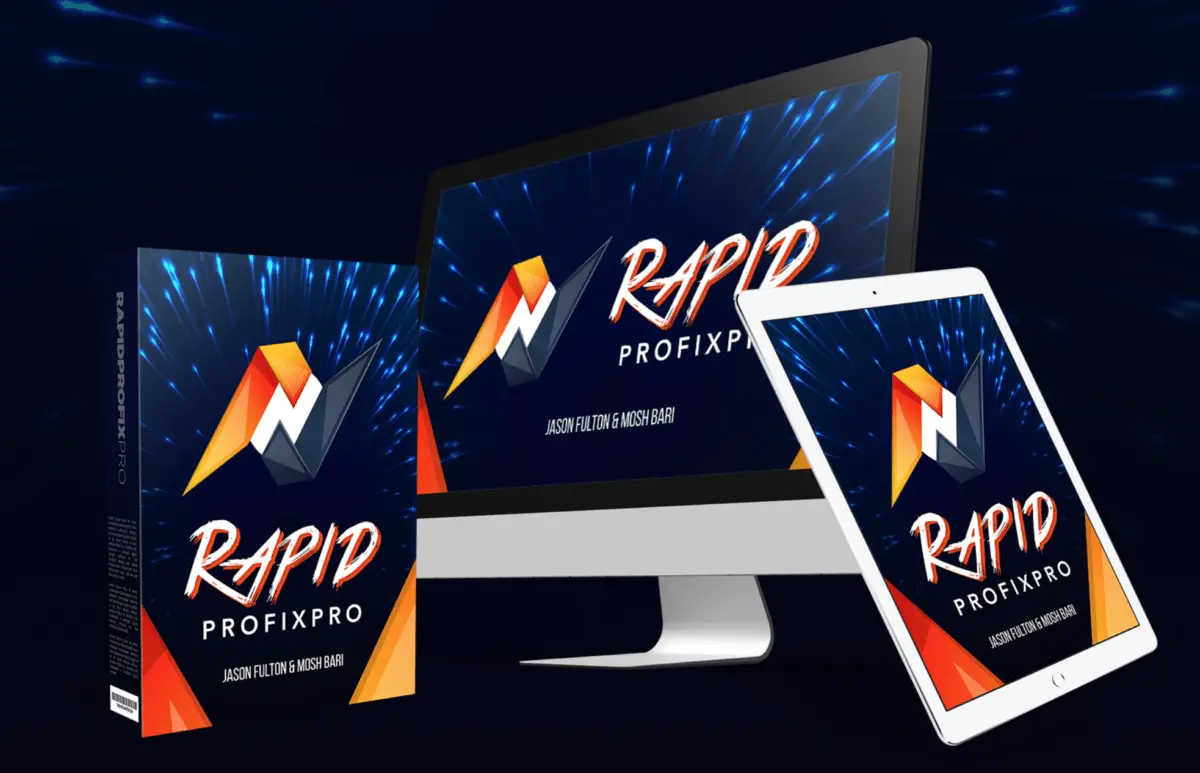 Summary: Rapid Profix Pro is a software system created by Jason Fulton and Mosh Bari. It claims to be a "fully automated, done-for-you e-learning site like Udemy, pre-loaded with courses, funnels, content and everything you need to profit from day 1." The website claims that the online education industry is worth billions of dollars (which is true) and seems to suggest that their system can have you tapping into that industry and "making a lot of money" without lifting a finger.
Rating: 10/100
Recommended: No
What is Rapid Profix Pro?
Rapid Profix Pro is an automated software system that provides courses that you can sell and allegedly "make a lot of money."
According to the Rapid Profix Pro website, all you need to do is pick your name, select multiple courses you'd like to sell, then launch. After that, an apparent "viral traffic module" will teach you how to send traffic to your site and start making money.
Can You Really Make Money With Rapid Profix Pro?
The Rapid Profix Pro website throws around big numbers and alludes to the potential to make some serious profits using their system. Take this screenshot, for example: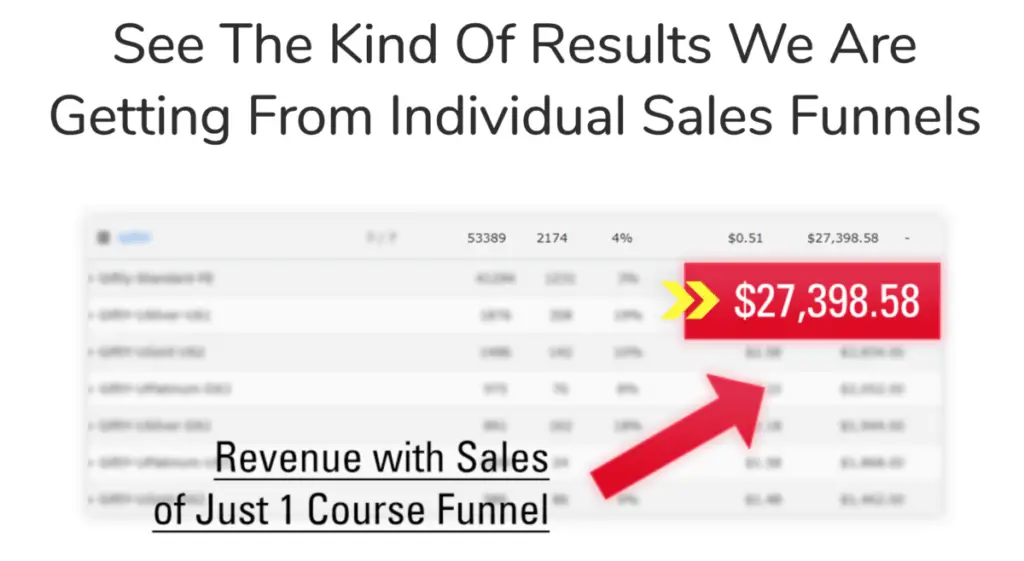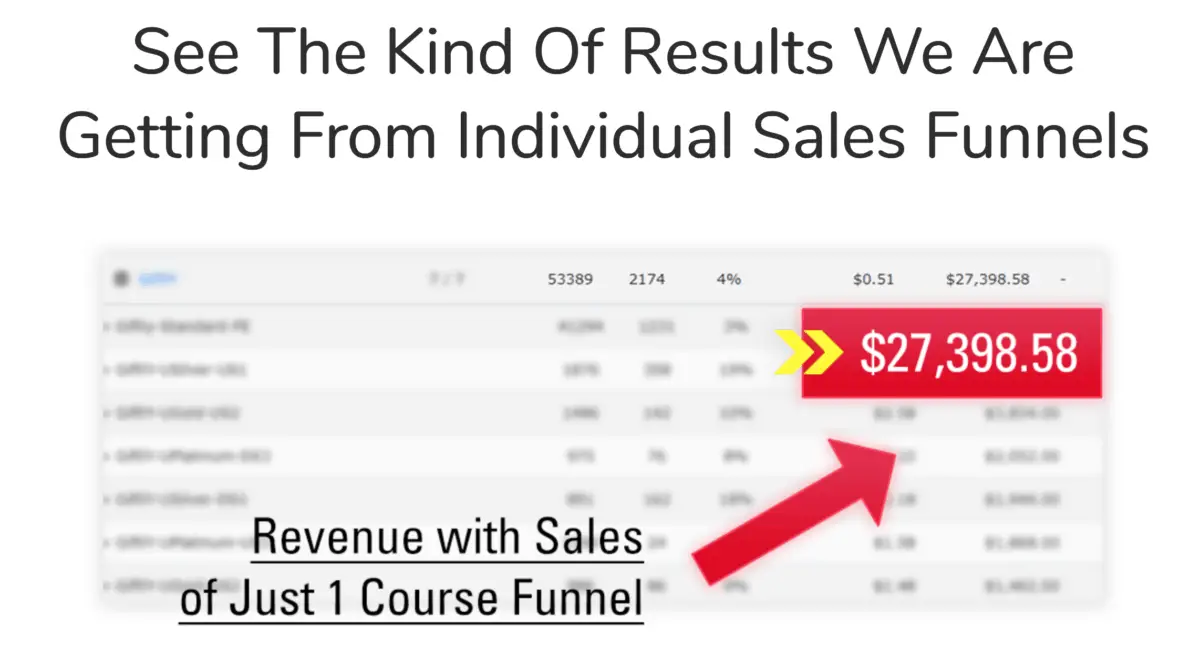 This unverified screenshot shows the figure of $27,398.58 in revenue with "sales of just 1 course funnel."
Doesn't this look awesome? And according to Rapid Profix Pro, "no one can stop you from earning online and making 1000's using Rapid Profix Pro."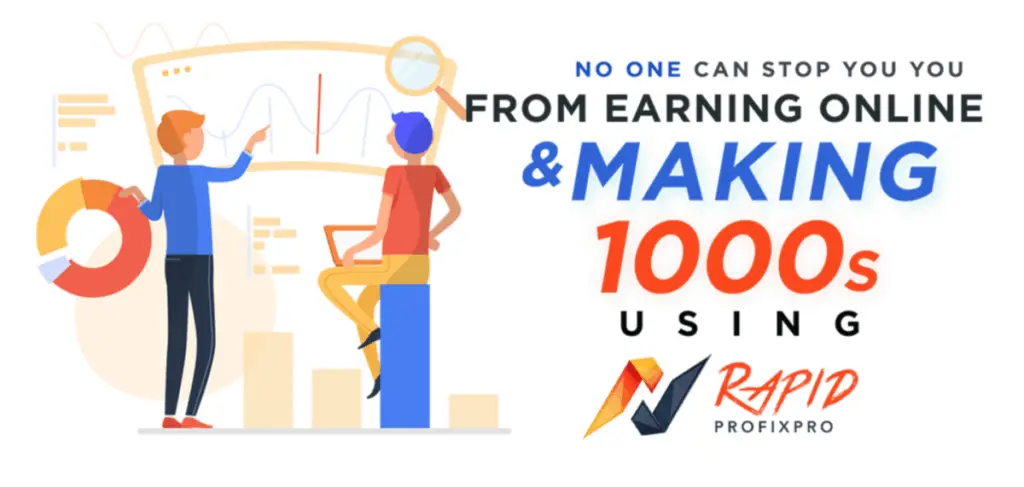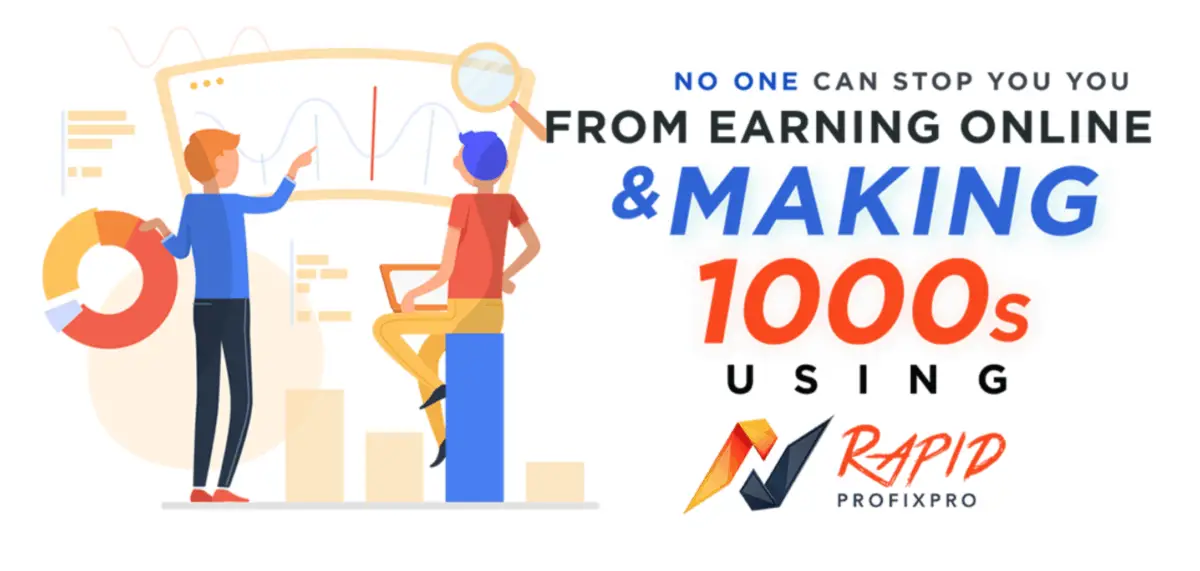 All this talk of the billion dollar online education industry makes you start to think, hey – if companies like Udemy, Coursera, Udacity and Treehouse can make billions of dollars, surely I can make a few thousand?!
And the truth is, if you're skilled in a certain in-demand area, then you can make money online.
But anything that claims to be a"done-for-you" system that takes 60 seconds to set up and can have you earning thousands without lifting a finger is something that personally, I stay FAR away from.
Do you remember your parents telling you "if something sounds too good to be true, it usually is?"
Yeah, me too.
So think about this rationally for a second – does a system that is being sold for $26, takes 60 seconds to set up and is marketed as your opportunity to tap into the billion dollar online education industry, sound too good to be true?
I'll let you come to your own conclusion on that…
Is Rapid Profix Pro a Scam?
If I were a betting person, I'd bet that you found this article because you got an email from an internet marketer promoting Rapid Profix Pro and you decided to do some independent research before you pull the trigger.
In other words, you want to know if Rapid Profix Pro is a scam.
First, I recommend you take a watch of this YouTube video to learn a little more about Mosh Bari, one of the creators of Rapid Profix Pro.
It seems that Mosh Bari is quite a prolific affiliate/internet marketer who has a whole host of products he sells that claim to provide the opportunity to make big money, with Rapid Profix Pro being the most recent addition.
The truth is, you CAN make money from affiliate marketing (without scamming anyone) and you CAN make money selling online courses (that YOU create.)
Do I personally believe Rapid Profix Pro is the key to success? No.
Do I recommend Rapid Profix Pro? No.
Real Ways to Make Money Online
While I don't recommend Rapid Profix Pro, don't let that discourage you from making money online.
There are hundreds of legitimate opportunities to make money online that don't involve scams or exorbitant fees and upsells. 
Here are some articles I recommend checking out:
How I Make a Living Online
I personally created a 4-figure monthly passive income stream as a stay-at-home mom with no experience, no audience and without having thousands of dollars to invest upfront.

If you'd like to learn how I created a passive income stream like this and how you can do the same, then click here. I've created a special video that explains everything to you.