This post contains affiliate links, which means I may receive a small commission, at no cost to you, if you make a purchase through a link.
This complete Sweatcoin review dives into the detail of Sweatcoin and how it works. Learn whether or not Sweatcoin is legit!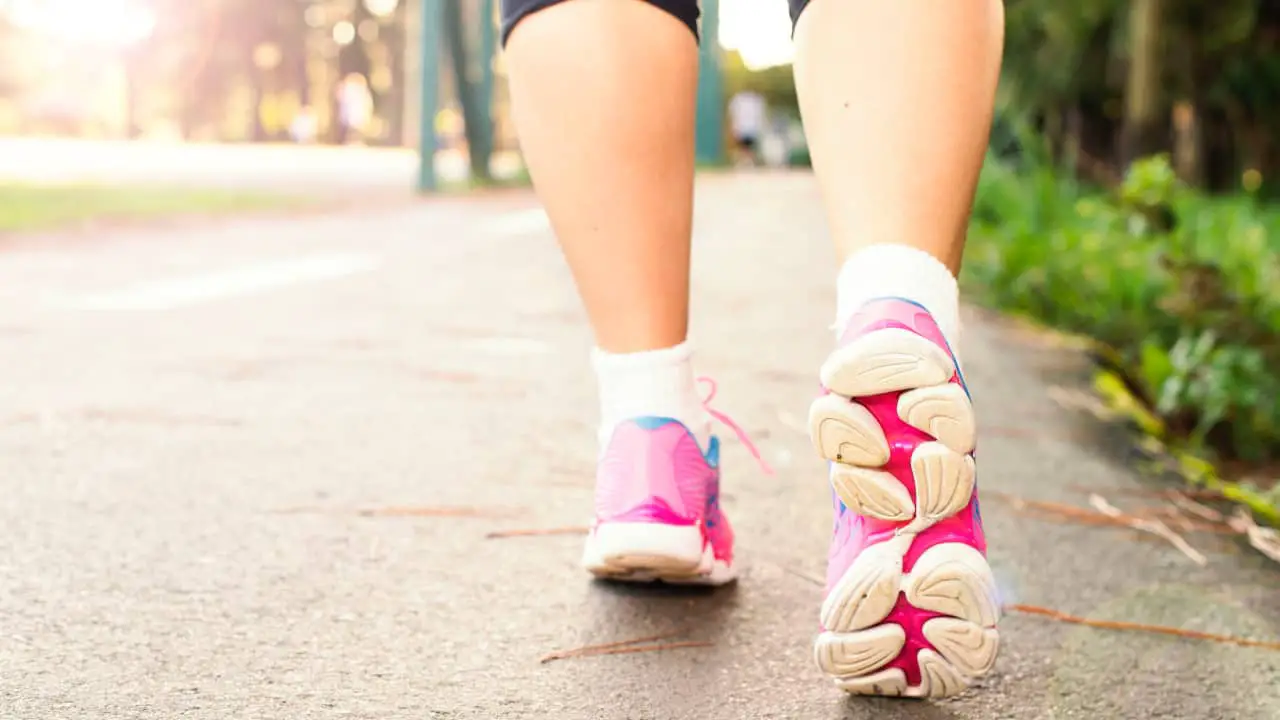 Thinking of joining Sweatcoin to make money walking outside and want to know if it's a scam or legit before you join? You've come to the right place.
This Sweatcoin review will give you all of the information you need to know before you download the Sweatcoin app on your phone and potentially waste time trying to make money.
There are so many scams out there and even thought a website or app may look legitimate, in some cases it an be difficult to tell until you really uncover the hood. 
So let's dive into this Sweatcoin review and see if it's legit or not (and whether it's worth your time and effort.)
Sweatcoin Review Summary
Product Name: Sweatcoin
Product Type: Smartphone App
Price: Free basic membership + paid subscription options
Best For: People who do a lot of walking outdoors or want to start walking outdoors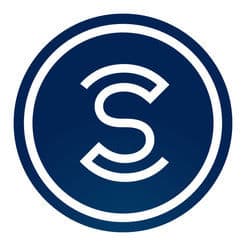 Summary: Sweatcoin is a smartphone app that rewards users for walking outdoors, in the form of "Sweatcoins." Once you've download the app onto your phone, Sweatcoin will track your steps outdoors and reward you with 0.95 Sweatcoins per 1000 steps. You can then exchange your Sweatcoins for a variety of rewards including things like perfume, audiobooks, restaurant vouchers and more.
Rating: 80/100
Recommended: Yes
How Does Sweatcoin Work? 
The concept of Sweatcoin is actually quite simple.
First, you download the Sweatcoin app to your phone and fill out your details. You'll then connect your smartphone data, including your GPS to the Sweatcoin app so it can track your steps. 
It's important to note that Sweatcoin only has the ability to track steps outdoors, so if you exercise indoors at the gym or on a treadmill, then your steps won't be tracked. 
Once you've got the app set up and tracking your movements via your GPS, you're ready to start earning Sweatcoins.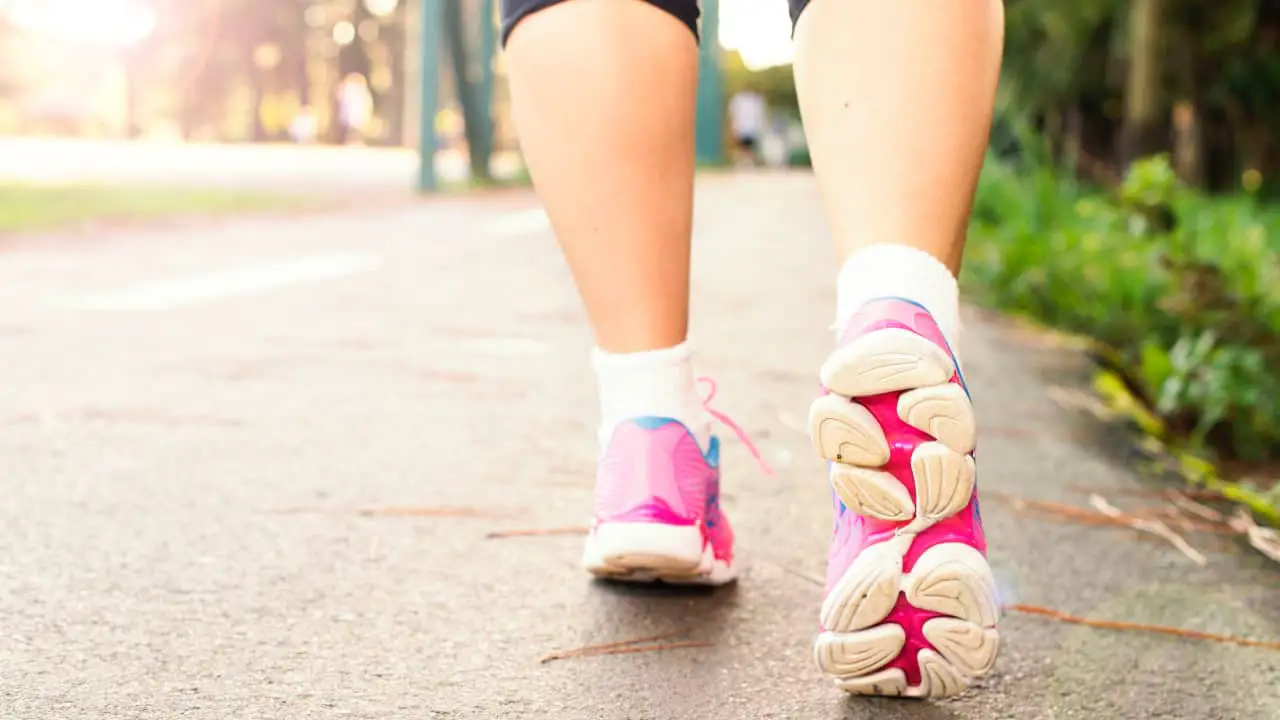 Is Sweatcoin Free?
When you first download the Sweatcoin app, you'll be automatically enrolled in the free "Mover" option, which limits the amount of Sweatcoins you can earn per day and per month. In addition to the "Mover" option, there are three other Sweatcoin subscription levels.
Sweatcoin Subscription Levels:
Mover – Free 
The base Sweatcoin membership is free, but only allows you to earn a maximum of 5 Sweatcoins per day and 150 Sweatcoins per month.
Shaker – 4.75 SWC/month
The "Shaker" subscription level allows you to earn a maximum of 10 Sweatcoins per day and 300 per month.
Quaker – 20 SWC/month
The "Quaker" subscription level allows you to earn a maximum of 15 Sweatcoins per day and 450 per month.
Breaker – 30 SWC/month
The "Breaker" subscription level allows you to earn a maximum of 20 Sweatcoins per day and 600 Sweatcoins per month.
You might be wondering how do you pay for your Sweatcoin subscription.
The only way to pay for the upgraded levels is with earned Sweatcoin, meaning that you'll need to earn enough Sweatcoin every month by walking outdoors to cover your subscription.
Is Sweatcoin Safe to Use?
Many people want to know if the Sweatcoin app is safe to use, which is a valid concern.
Sweatcoin uses a verification algorithm that requires geolocation data to track and verify your movements (this is why you need to connect your GPS when you sign up.)
Technically speaking, this means that the app can pinpoint your location and thus, raises security concerns for some people.
Whether or not you're comfortable with the Sweatcoin app having access to your phone's GPS is a personal decision.
In addition, some potential users may be concerned about how Sweatcoin uses their data. Sweatcoin states that they do not sell users data and they never will.
Does Sweatcoin Give you Real Money?
You do not earn real cash in the Sweatcoin app for your steps, you earn Sweatcoins.
However there is the option to exchange your Sweatcoins for cash. At the time of writing this Sweatcoin review, there is the option to exchange 20,000 Sweatcoins for $1,000 cash. 
Of course, it's going to take a lot of steps to reach 20,000 Sweatcoins (remember, you earn 0.95 SWC per 1000 steps) and you will need to upgrade to one of the paid subscription levels if you want to earn this many Sweatcoins.
Want to earn real cash through the Sweatcoin app? 
The easier way to do this is to start inviting your friends to use Sweatcoin.
If you get 6 people to join Sweatcoin using your invitation link, you will receive $6 cash deposited into your PayPal account. Invite 20 friends to Sweatcoin and you'll receive $20 cash.
What Can You Buy With Sweatcoin?
Once you've earned enough Sweatcoins, you can exchange them for rewards.
The offers vary daily, but include things like perfume, app subscriptions, restaurant and travel vouchers. 
If you're able to earn tens of thousands of Sweatcoins, then the rewards can include things like $1000 cash, iPhones and various tech gadgets.
Sweatcoin Hacks
If you've decided to download Sweatcoin then you might be interested in some Sweatcoin hacks to help you make the most out of the app.
First of all, be VERY wary of any websites that promise to give you free Sweatcoins in exchange for your login information. NEVER give your information over to anyone.
Secondly, the Sweatcoin app takes fraud and cheating very seriously, and have taken strong measures to combat this. Additionally, this website is all about helping people AVOID scams, so I would never promote scamming in any form.
Having said that, there are a couple of legitimate Sweatcoin hacks that can help you make more money.
The first Sweatcoin hack is to turn off the battery save option when you're walking outside.
The app has option turned on by default, and while it will help you save battery power on your cell phone, you will generate more steps through the app if you switch it off. *Of course, doing this will drain your cell phone battery faster.
Is Sweatcoin a Scam or Legit?
Sweatcoin is not a scam. It's a legitimate smartphone app that is rapidly growing in popularity. 
However, it's important to note that the amount of money/rewards you can earn through Sweatcoin is relatively small, and by downloading the app, you are handing over access to your phone's GPS.
Another important point to remember is that you only get paid for steps taken outdoors, so if you do a lot of walking indoors you're out of luck. 
Having said that, if you do regularly walk outdoors then it may be worth downloading the app to earn a few freebies for all of your hard work.
The second Sweatcoin hack is to start inviting your friends and family to Sweatcoin and sharing your referral link on social media. 
As mentioned earlier in this article, Sweatcoin pays you $6 for 6 referrals and $20 for 20 referrals, so if you enjoy the Sweatcoin app and think others would too, then starting sharing your link to earn some extra cash.
In Conclusion
If you do a lot of walking outside, Sweatcoin can be a great way to earn a few freebies. While you're not going to become rich, it never hurts to earn some free stuff doing something you were going to do anyway! You may also be interest in getting paid to lose weight!
Have you used Sweatcoin? Leave a comment below and let me know what your experience has been!
How I Make a Living Online
I personally created a 4-figure monthly passive income stream as a stay-at-home mom with no experience, no audience and without having thousands of dollars to invest upfront.

If you'd like to learn how I created a passive income stream like this and how you can do the same, then check out how to start affiliate marketing for beginners. It's a great way to start making money online!