This post contains affiliate links, which means I may receive a small commission, at no cost to you, if you make a purchase through a link.
If you're a disabled veteran then you've probably found yourself thinking about ways to supplement your income.
As a military spouse for almost a decade (and counting) I'm familiar with the struggles that disabled veterans face, which is why I've compiled this list of 17 real online jobs for disabled veterans.
Many disabilities that veterans suffer from make it difficult for veterans to find and hold down traditional employment. Likewise, veterans commonly find themselves interested in online jobs thanks to the flexibility online jobs provide, which is in stark contrast to the military.
17 Real Online Jobs for Disabled Veterans
Note – for each of the online jobs listed below, I've listed the military branch/MOS that is the most closely related. This is meant to serve as a guide only. If a job that's completely unrelated to your branch/MOS piques your interest then go for it!
Virtual Bookkeeper
If you enjoy working with numbers, then consider working from home as a virtual bookkeeper.
Related Military Branch/MOS: Military Finance Officer/Financial Management Technician
What Do Virtual Bookkeepers Do?
Virtual bookkeepers do the same as traditional bookkeepers – they are responsible for things like recording transactions, reconciling accounts and producing financial statements and reports. The only difference is, a virtual bookkeeper does all of this online, via various software programs.
How Much Do Virtual Bookkeepers Get Paid?
Pay varies, but according to Ben Robinson, a CPA and creator of Bookkeeper Business Launch, a virtual bookkeeper can make as much as $60/hr.
How to Become a Virtual Bookkeeper:
If you think that virtual bookkeeping sounds interesting, then the best place to get started is Bookkeeper Business Launch. Ben Robinson, the creator, has put together a free, 3-part training program which gives you behind-the-scenes look at exactly what a virtual bookkeeper does, to help you decide if virtual bookkeeping is the path you want to take.
Facebook Ads Manager
If you're an avid Facebook user then you might enjoy working from home as a Facebook Ads Manager.
Related Military Branch/MOS: Media & Public Affairs
As a Facebook Ads Manager, you'll be running lead generation campaigns for small businesses using the Facebook Ads manager. Facebooks ads can be an excellent tool to increase leads and sales, but many small business owners don't have the time or expertise to be running their own profitable Facebook ads.
How Much Does a Facebook Ads Manager Make?
According to Indeed, the average salary for a Facebook Manager is $17.74/hr. Freelance Facebook Ads Managers have the opportunity to make more money by setting their own rates, but of course, as a freelancer you're responsible for finding your own clients.
How Do I Become a Facebook Ads Manager?
Mike Yanda is a dad and a successful Facebook ads manager who started his freelance career a few years ago. He quickly scaled to a full-time income and teamed up with a friend to create Facebook Side Hustle, a course designed to teach others how to start their own profitable Facebook Ads Manager business.
Freelance Writer
Freelance writing was one of my first forays into making money online, so I'm quite partial to it. If you love writing, then freelance writing might be the ideal way for you to make money online.
Related Military Branch/MOS: Military Journalist/Public Relations
What Do Freelance Writers Do?
Most commonly, freelance writers write articles for publications. This can include online publications like blogs and company websites, and traditional print publications like magazines and newspapers.
If you're interested in niching down, you can also find work doing things like copywriting, ghostwriting eBooks and writing email sequences.
How Much Money Do Freelance Writers Make?
According to Glassdoor, the average salary for a freelance writer in the United States is $42,120. However, because freelance writers are self-employed and responsible for finding their own clients and setting their rates, this amount can vary wildly.
Beginning freelance writers who don't have a solid portfolio may make $25 for a 1000 word article, while experienced freelance writers with an impressive portfolio can make as much as $1.25 per word.
How to Become a Freelance Writer:
Start by enrolling in a freelance writing course run by someone who has been successful as a freelance writer. Gina Horkey's freelance writing course fits that bill. Gina was able to replace her full-time income with freelance writing in matter of months, and now teaches other aspiring freelance writers the tricks of the trade.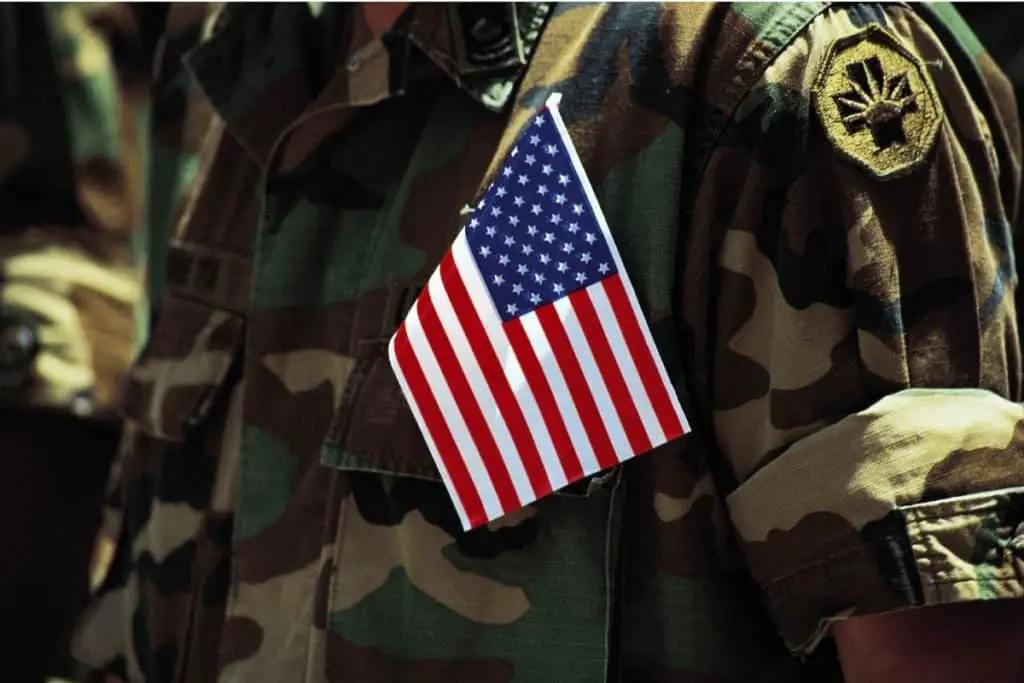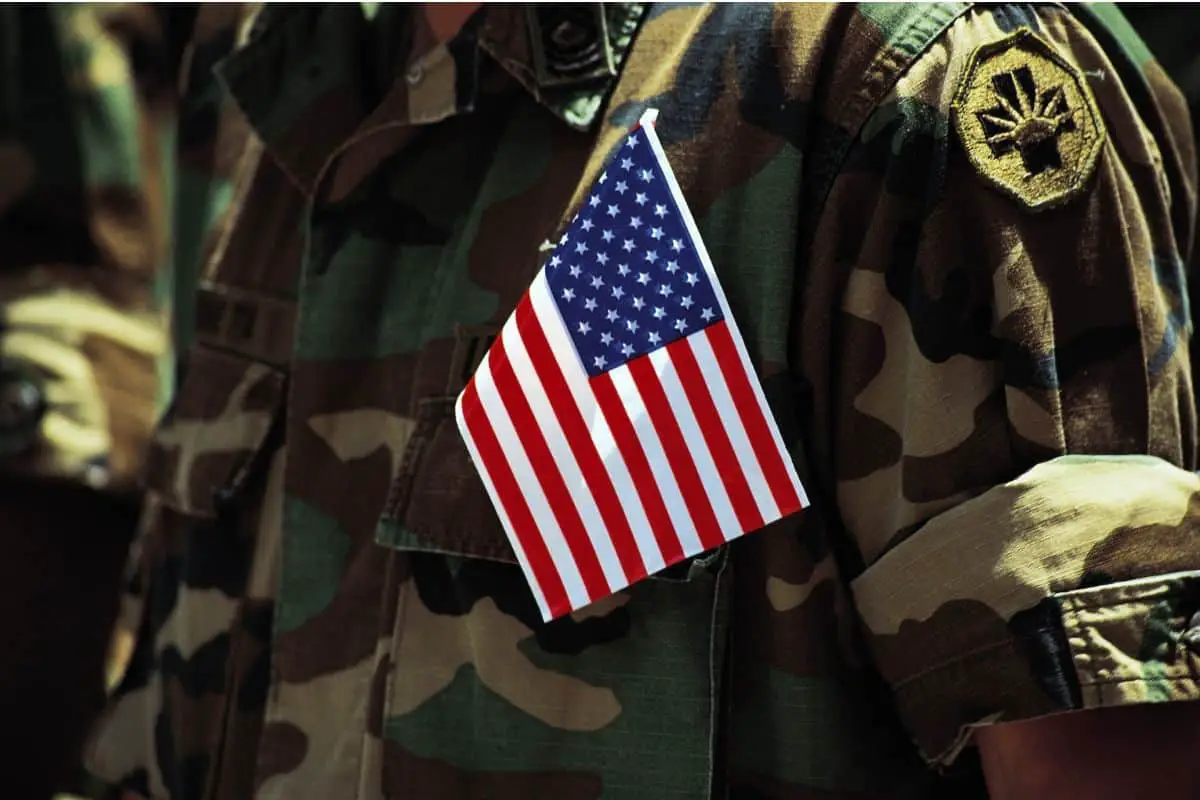 Online English Teacher
Teaching English online is a rapidly growing work-from-home career that provides a flexible schedule, a fun working environment and the opportunity to earn good money from the comfort of home.
Related Military Branch/MOS: All
What do Online English Teachers do?
Online English teachers teach English via webcam to overseas students. Most commonly, online English teachers help young Chinese students improve their English in either a 1-on-1 or small group setting.
How Much Money Do Online English Teachers Make?
Depending on the company you work for, online English teachers can make, on average, between $16-$22/hr.
How to Become an Online English Teacher:
Palfish is one of the best online English teaching companies to work for if you're looking for a flexible job that pays well and does not require you to hold a bachelors degree (of course, if you DO have a bachelor's degree you can still work for Palfish. It's just not a requirement.)
Palfish pays up to $22/hr with bonuses including things like a $15 props fee and one of the best parts – you teach completely from your smartphone or tablet. That means you don't need to have access to a computer to teach with Palfish (and it also means teaching with Palfish is highly portable.)
Click here to apply to teach with Palfish.
EF Online is a trusted company that hires online English teachers. EF Online hires native English speakers from the USA and UK. Unfortunately, they don't hire citizens of other English speaking countries like Australia, New Zealand or South Africa.
The pay is broken down as follows:
Base Pay Rate: 2 lessons per hour ($13.20/hr).
Surge Hours: Teach at 6-8:30am & 9-10:30pm EST (+$2.80/hr).
No Shows: Do not cancel class within 24 hrs of start-time (+$2.00/hr).
The "45": Teach 45 or more ½ hour classes within a month (+$2.00/hr).
Click here to read my full review of EF online.
VIPKID is the #1 platform for online English teaching in China. The company was recently awarded #1 position on Forbes magazines "Best work from home companies" list in 2018. Teachers can earn as much as $22/hour working on the VIPKID platform.
Niche Site Owner
If you have a passion for writing and have a topic you feel like you could talk about for hours, then starting a niche site might be the perfect way for you to make money from home.
Related Military Branch/MOS: All
What is a niche site?
A niche site is slightly different to a blog. As opposed to a blog which is regularly updated and tends to cover a broader topic, a niche site generally covers a very specific topic in great depth. A couple of examples might be massage equipment or bird feeders.
How do you make money with a niche site?
There are several ways you can make money with a niche site. These include:
Display ads
Affiliate marketing
Sponsored posts
Sales of your own product
How do I start a niche site?
If you're confident in your tech/website building abilities or have the time and desire to learn, then you can start your own site from scratch (if you're new to building a website, I recommend getting a free membership with Wealthy Affiliate.)
If you have some initial capital to invest and want to avoid the sometimes tedious and frustrating process of creating your website from scratch, you can buy a premade niche site.
Life Coach
Life coaching is a growing field, with revenue expected to reach $1.43 billion by 2022.
Related Military Branch/MOS: Chaplain, Career Counselor
How Much Do Life Coaches Earn?
According to Life Coaching Press, the average income for a life coach ranges from $27,100 to $73,100. If you work in a speciality field, you can generally command a higher rate, with speciality coaches earning as much as $100,000/year.
How Do I Become a Life Coach?
There are no regulatory requirements for life coaching currently, however it's always a good idea to enroll in an internationally accredited training program to learn how to be an effective, professional life coach and ensure that you're delivering a quality service to your clients.
Virtual Assistant
Virtual Assisting is a rapidly growing career field. Traditional businesses are starting to realize the many benefits of hiring a virtual assistant, and with online businesses cropping up at never-before-seen rates, there's never been a better time to become a virtual assistant.
Related Military Branch/MOS: Media & Public Relations, Military Journalist, Information Technology Specialist
What Do Virtual Assistants Do?
As a virtual assistant, your tasks can vary wildly. Most virtual assistants are freelancers, meaning that they can choose the types of services that they offer clients. Having said that, there are some common services that virtual assistants offer. These include:
Email inbox management
Editing/uploading blog posts
Scheduling social media
Moderating Facebook groups
Pinterest management
Creating graphics
Managing affiliate programs
How Much Do Virtual Assistants Make?
Depending on your experience level and the services you offer, as a US-based virtual assistant you can expect to make anywhere from $25-$50/hr.
How to Become a Virtual Assistant:
The first thing I recommend doing is watching the free web class offered by Kayla Sloan, a highly successful virtual assistant and creator of Ten K VA.
In the free web class you'll learn the three secrets to making up to five figures per month:
without having to go back to school
without having to spam your friends and family on social media
without having to move to a bigger city
in less time than you think!
If you'd like to jump right into learning how to start your virtual assistant business, then Kayla offers a in-depth course call Ten K VA where she shares how to start your own business and the steps she took to earn over $10,000/month. 
Proofreader
If you consider yourself a member of the grammar police, then proofreading might be the perfect work-at-home job for you.
Related Military Branch/MOS: Any, Paralegal
What Do Proofreaders Do?
Proofreaders read through documents and make sure there are no spelling, grammatical and typographical errors. As a proofreader, you might find yourself proofreading an entire book one week and then a series of blog posts the next.
How Much Money Do Proofreaders Make?
According to Caitlin Pyle, the founder of Proofread Anywhere, the quality of your service and the amount of time and effort you put into your proofreading career are the primary factors that determine your income.
For this reason, it's difficult to say exactly how much a general proofreaders earns. However, as a ballpark figure, Caitlin says that the going rate for proofreading a non-fiction book that's between 15,000-35,000 words is between $100-$500.
General proofreaders usually earn less than niche-specific proofreaders (think proofreading for court reporters,) so if you're after a higher pay rate, consider choosing a niche to specialize in.
How to Become a Proofreader:
The best way to get started as a proofreader is to enroll in Caitlin Pyle's free workshop. In the free workshop you'll learn the 5 signs that indicate that proofreading might be the ideal career for you, how proofreading can provide lifestyle freedom and financial security, and the surprisingly easy way to attract proofreading clients.
Related: 10 Legitimate Places to Find Proofreading Jobs for Beginners
Scopist
If you're a fan of true crime shows, then keep reading. Scoping might just be the perfect work-at-home job for you.
Related Military Branch/MOS: Paralegal
What do Scopists Do?
Scopists edit legal documents for court reporters. In a nutshell, the court reporter writes and the scopist edits. To work as a scopist you need to have excellent punctuation, word use, and vocabulary skills.
How Much Money Do Scopists Make?
According to professional scopist, Linda Evenson, the average earnings for a scopist are $30,000-$50,000/year.
How Do I Become a Scopist?
Scoping is a specialized career field, so it's best to enroll in a scoping course. Internet Scoping School is the most thorough and effective training program available. If you'd like to learn more about scoping, then you can enroll in the free intro course.
SEO Consultant
Search Engine Optimization (SEO) is the process of increasing the amount of website visitors a website receives through organic (free) search engine results.
Related Military Branch/MOS: Information Technology Specialist
The goal of virtually every online business, website or blog is for their website and/or articles to rank in the top organic position on Google for the keyword they're targeting.
For example, a website like PetSmart would likely be aiming to rank in the top position every time someone types "buy dog food" in Google.
As an SEO consultant, you'll be employing various practices to help websites reach that top position.
If you're not familiar with SEO but it sounds like something you'd be interested in, I recommend starting with a course like Stupid Simple SEO.
Stupid Simple SEO focuses specifically at SEO for bloggers. Go through the course, master the content and then start offering your services to bloggers and content site owners.
Blogger
Blogging is incredibly popular, with 2 million blog posts being written every day. However, what a lot of people don't realize is that blogging can provide a lucrative income, completely from home.
Related Military Branch/MOS: Any
How Do Bloggers Make Money?
Blogs make money from a variety of different sources. It's up to the individual blog owner to decide how they want to monetize their blog, but some of the most common monetization options include:
3rd Party Advertising
Affiliate Marketing
Product Sales
Sponsored Posts
How Much Money Do Bloggers Make?
Like affiliate marketing, there is no set amount that bloggers make. Experienced bloggers can make anywhere from a few thousand up to $150,000/month.
How Do I Become a Blogger?
I'm a full-time blogger and make 4-figures a month via affiliate marketing. You can learn more about my #1 recommendation on how to get started by clicking here.
Amazon Virtual Employee
Amazon is one of the biggest companies in the United States and as such, they're always hiring. Amazon has an entire page dedicated to hiring virtual employee. Learn how to work from home for Amazon.
Related Military Branch/MOS: Any
How Much Does Amazon Pay Virtual Employees?
Your rate of pay is dependent on the position you're hired for. According to Indeed, the average Amazon salary ranges from $22,156/year for a customer service rep to $133,524/year for a support specialist.
How to Find Amazon Virtual Positions:
Check out the Amazon virtual job listings page.
Serious About Getting a Job With Amazon?
If you're serious about working for Amazon, then check out this Kindle book – How to Get a Job at Amazon, written by a former Amazon hiring manager who has helped hundreds of people get employed with Amazon.
Hint – you can read the book for free on your smartphone or Kindle if you get a free 30-day trial of Kindle Unlimited.
Online Translator
If you're fluent in a second language, then why not put that to use by working as a translator?
Related Military Branch/MOS: Translator
VerbalizeIt is an online translating company that hires freelance translators.
If you're hired, you'll be sent work notifications when there's a translating job available. After accepting the job, completing your work and submitting it for review, you'll receive a completion credit and get paid via PayPal on the 15th and 30th of every month.
Search Engine Evaluator
Related Military Branch/MOS: Any
Have you ever wondered how Google determines which web pages snag the top positions on their search engine results page?
Part of this is done by a powerful algorithm but there are also real people, called Search Engine Evaluators, who work to determine the relevance of a web page and where it should land in search engine results.
There are a number of companies who hire search engine evaluators, including Appen Butler Hill and Lionbridge.
If this sounds like the type of work-from-home job you'd like, here's a full article about how to get paid to search the web.
Travel Writer
As a service member, there's a good chance you done quite a bit of traveling, and perhaps you've been bitten by the travel bug. If you enjoy writing, then becoming a travel writer might be the the perfect online job.
Related Military Branch/MOS: Any, Military Journalist
Transitions Abroad is a respected online guide to travel, work, study and living abroad who accepts writing submissions from freelance travel writers.
According the their writer submissions page, "Payment for freelance articles is upon acceptance, ranging from $75 to $150…" with the average payment being $100.
World Nomads is a travel insurance company that also has an active travel blog, and is regularly hiring freelance travel writers. They pay $0.50/word and keep an updated list of upcoming featured destinations that they're currently accepting pitches for.
Virtual Call Center Representative
If you're highly organized, personable and an effective communicator then you might enjoy working from home as a virtual call center representative.
Related Military Branch/MOS: Any
There are a number of companies that hire virtual call center representatives. You'll be required to have a distraction-free environment (no kids in the background) and most companies require that you possess a high-quality headset, reliable computer, and a broadband internet connection.
Companies that regularly hire virtual call center representatives include:
Video Editor
Online video content is growing at a rapid pace. According to Cisco, by 2022 online video will make up more than 82% of all consumer internet traffic.
Related Military Branch/MOS: Public Affairs
Thanks to this insane growth, lots of people are looking for skilled video editors to edit their raw content into something professional and "viral-worthy."
Final Cut Pro is the premier photo editing software that most professionals use, so it's a good idea to master the use of this software if you want to work as a video editor.
The Complete Final Cut Pro X Course will take you from complete beginner to editing videos like a professional.
How I Make a Living Online
I personally created a 4-figure monthly passive income stream as a stay-at-home mom with no experience, no audience and without having thousands of dollars to invest upfront.

If you'd like to learn how I created a passive income stream like this and how you can do the same, then click here.