This post contains affiliate links, which means I may receive a small commission, at no cost to you, if you make a purchase through a link.
I hate to be the bearer of bad news, but going to a job sucks in most cases. That said, this list of 20 jobs that don't suck may just make your work life a little easier.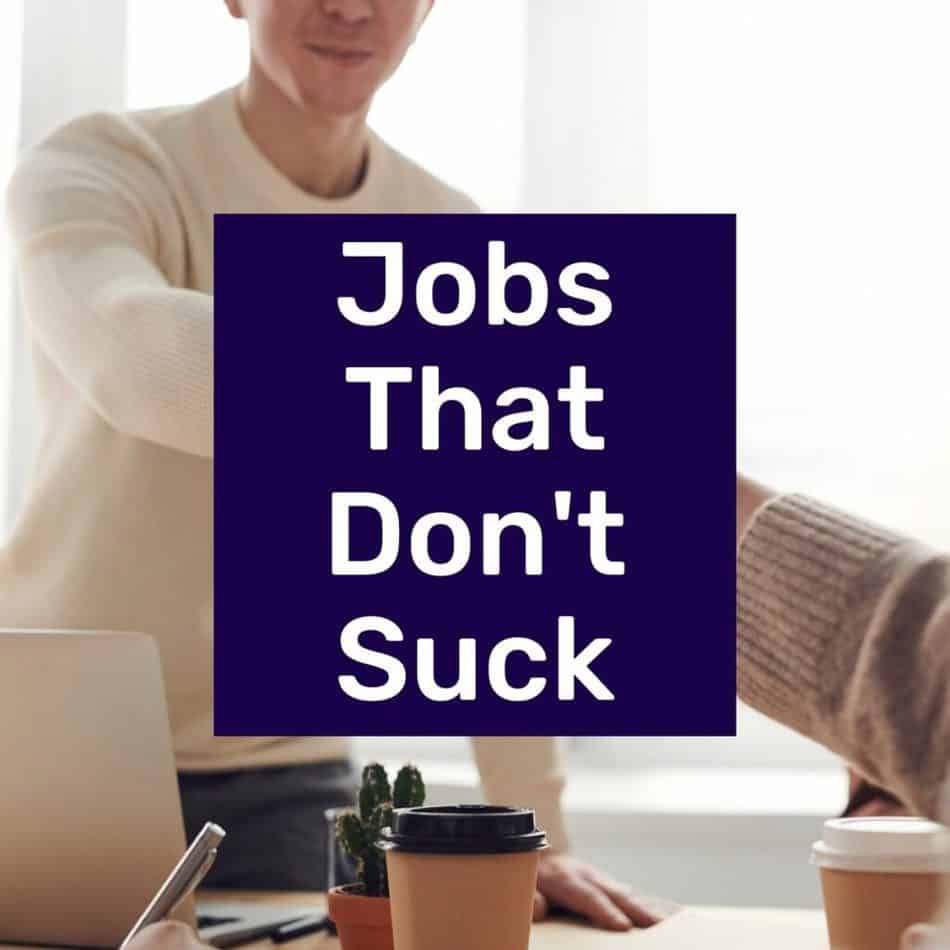 These jobs are not necessary "jobs" in the traditional sense. They are more entrepreneurial in spirit – meaning you can just work for yourself!
It's not like working from home for Amazon, or another company. It's still working for yourself (which is awesome by the way).
Because, really, who wants to spend 8-10 hours every day working for someone else to make them rich?
Plus, most of these jobs offer a lot more freedom than a traditional 9-5 job. You can work when you want, where you want.
And that really is the dream.
AND…to top it all off, most of these jobs are scalable; meaning you can work harder to build a team and then scale your business to run without you!
And really, THAT is the dream.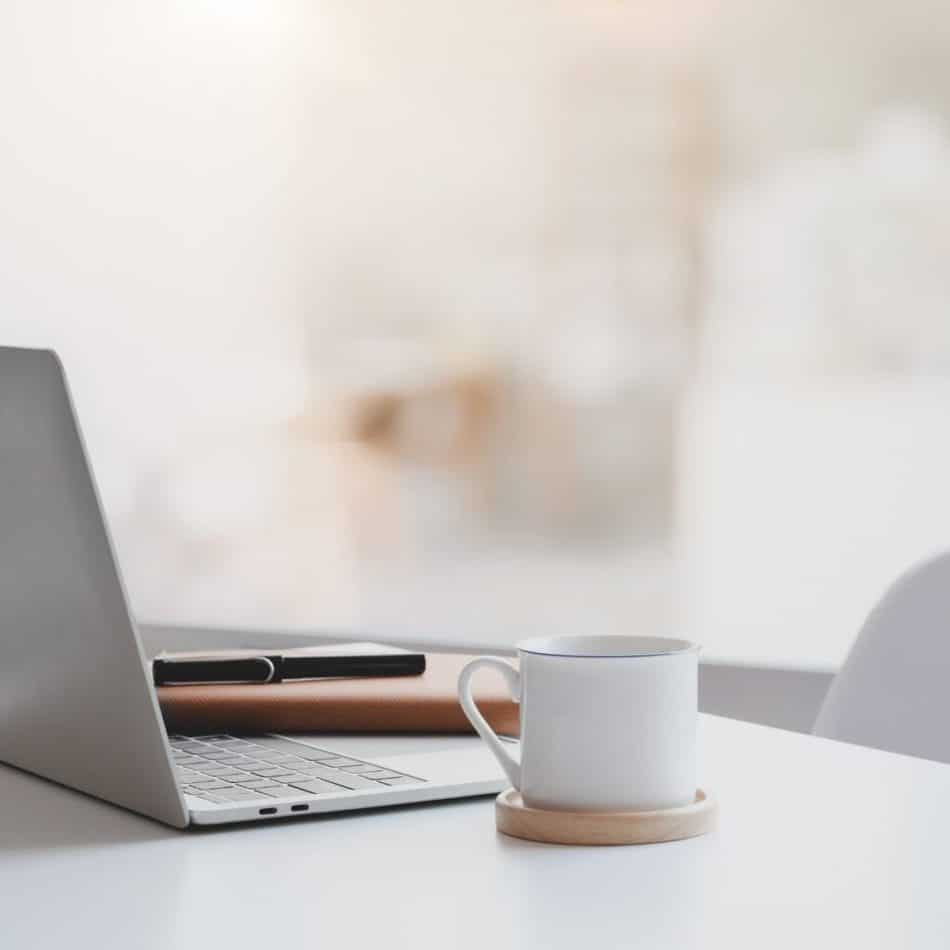 Jobs That Don't Suck
These jobs are going to give you the freedom you don't get from a traditional job. Each job is not for everyone – for me computer programming would suck.
But for someone who enjoys programming, it's one of the perfect jobs that don't suck.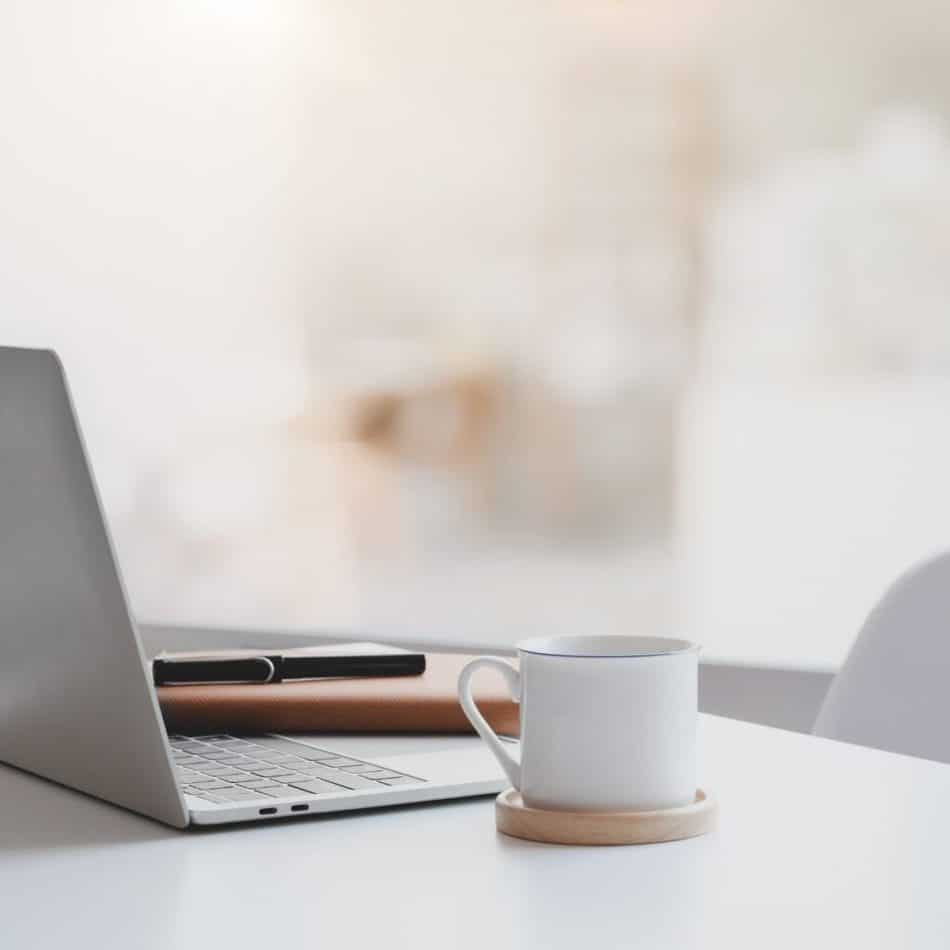 Freelance Writer
There are so many different ways you can make money as a freelance writer. If you are a natural at writing and enjoy it, this is the best job for you!
There are a lot of people out there who are not writers, or don't enjoy writing. They are willing to pay people to write for them.
The most common way to make money as a writer is to do freelance writing. The hardest part is finding clients to work for.
Advertising your services in places like LinkedIn, Upwork and Fiverr can drum you up a decent amount of business. Once you start getting business on these networks, ask your clients for referrals and your business base should start growing from there.
If you want a little boost in knowledge, I recommend the course 30 Days or Less to Freelance Writing Success. The creator of the course, Gina Horkey, was able to completely replace her full-time corporate income in less than a year!
Here are some examples of non-traditional freelance writing:
Resume writing
Guest posting (on other blogs)
Teach others how to write
Write an eBook
Related: How to Make Money Writing Online
Website Flipper
Flipping websites is an awesome way to make money! There are people out there making 6 figures flipping websites.
If you are good at building a website, getting traffic to it and monetizing it, what an awesome gig!
You can either start a website form scratch, OR there are many sites out there like Empire Flippers and Flippa that sell websites that have already been started and monetized.
You can buy these websites that already exist, make them better, then sell them. I LOVE website flipping to make money.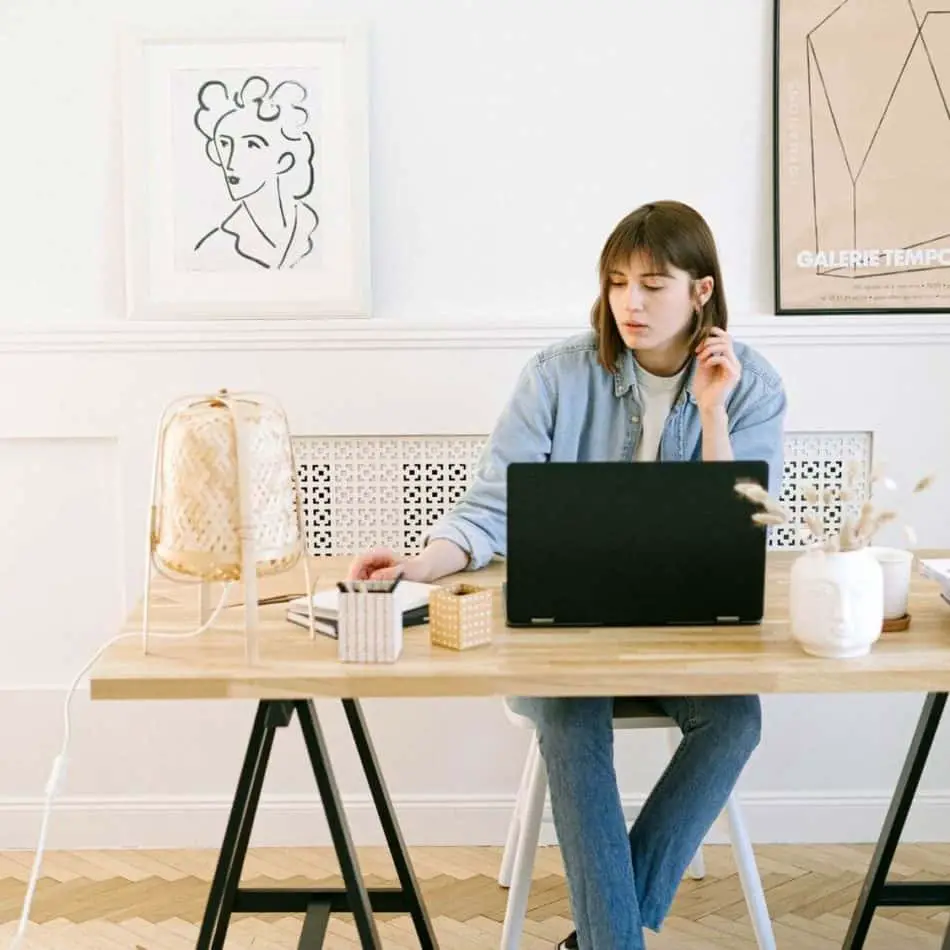 Blogging
My all time favorite side hustle turned full time business. My favorite thing about blogging is you can literally do it anywhere.
It's an awesome way to make money on the road, a great way for digital nomads to make money, and just an all over fun business to run.
Starting a blog can be a ton of work, especially if you've never run one before. But once you get the hang of it, it's awesome.
Of all the businesses I run, my blogs are by far my favorite.
Related: The Top Blog Niches to Make Money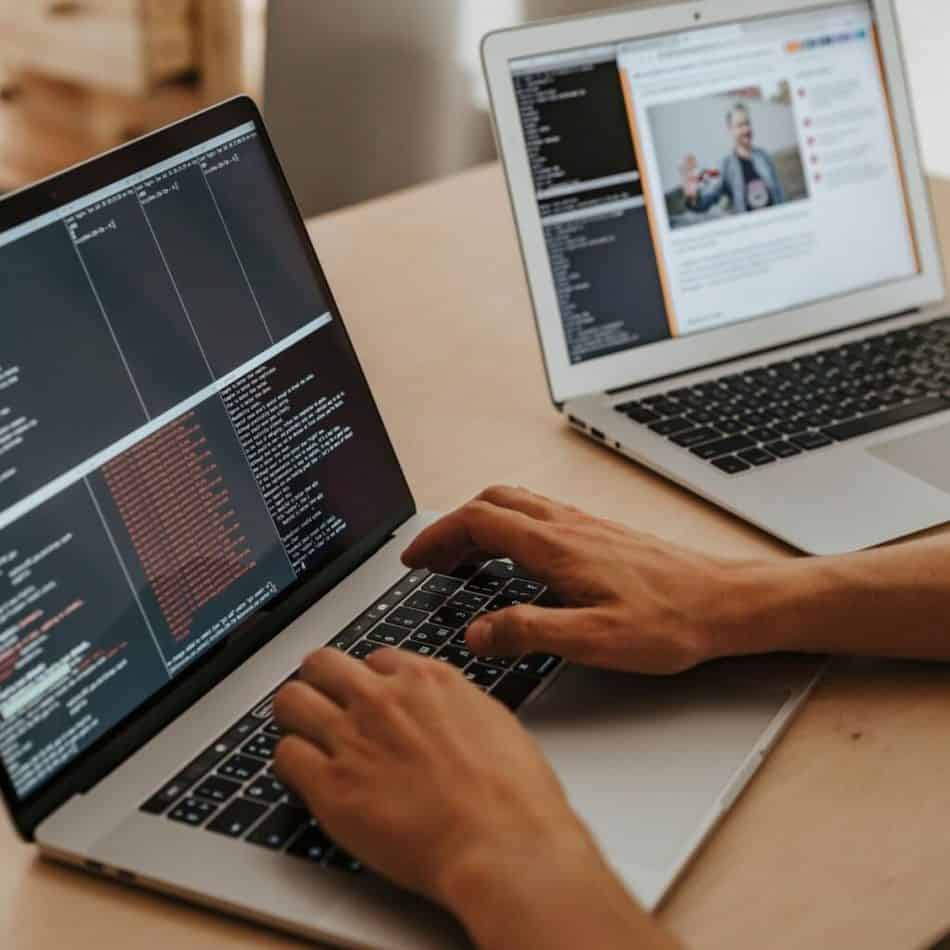 Computer Programmer
My dad works as a computer programmer and it can be a pretty lucrative job. He still goes into the office because of the type of programming he does, but this can be a completely virtual job as well.
You can take a computer coding course and work in any of these fields:
There are also a lot of companies that will employ programmers who work remotely. Check out job boards like Indeed and Zip Recruiter to find remote programming jobs out there!
Consulting/Coaching
I don't recommend starting to consult or coach people until you have experience under your belt. I've seen a lot of "coaches" that had a little success with a technique, then immediately start coaching others based on this success.
I think having repeated success (along with a few failures) over a consistent amount of time (3-5 years at least) is what gives you the experience you need to coach others on a topic.
BUT…once you have that, what an awesome way to make money! If you enjoy helping people, and are passionate about the field you're in, this is a great job to have.
For instance, I have 20 years of experience with government contracting and finance. I have left that career as of last month (yay!!), but I have the experience needed to start a consulting business if I choose.
Consulting and coaching are very similar, though the latter tends to be more personal on a one-on-one basis, while the former tends to be work done for a business on contract basis.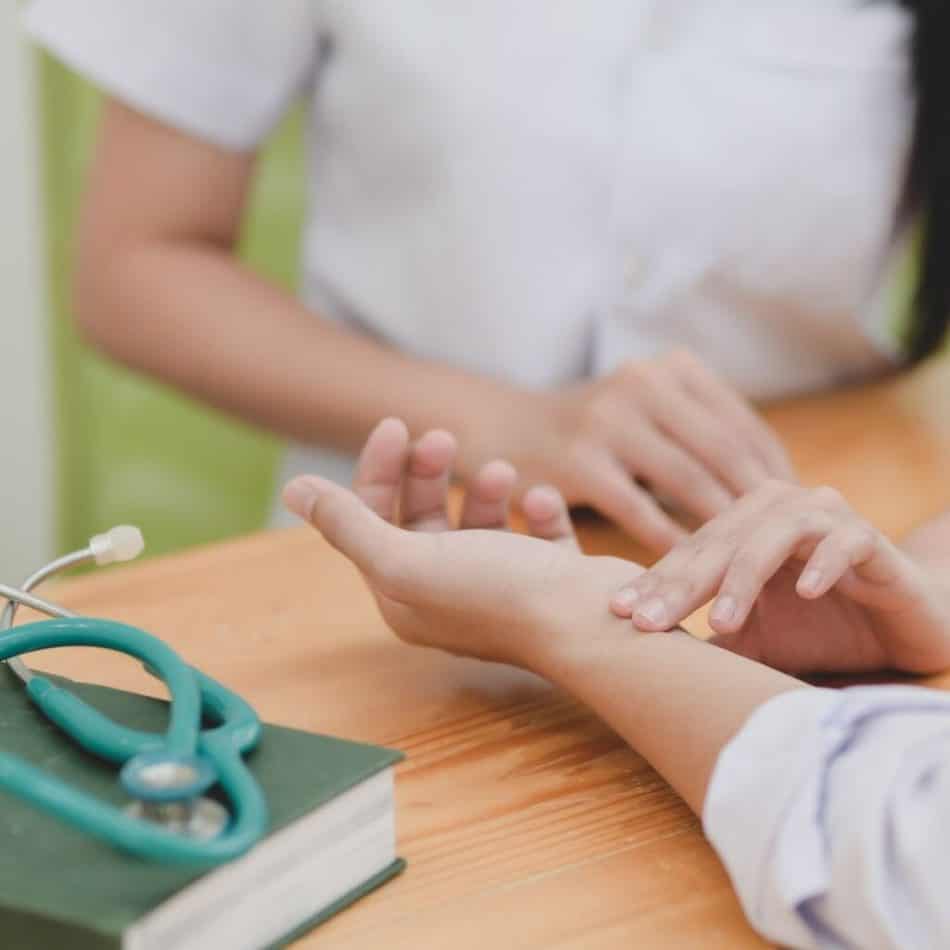 Travel Nurse
What's awesome about being a travel nurse is that it allows you to earn a great living while getting to travel to all different places.
If you get bored doing the same thing over and over again, this is a wonderful job opportunity for you. Obviously, you need to be a nurse.
But if you enjoy that line of work, nurses are always in high demand and it can be a very rewarding job.
Virtual Assistant
A virtual assistant can mean so many things. A virtual assistant typically helps with administrative, behind the scenes, type of tasks.
As the online business world continues to grow, virtual assistants are needed more and more. It can become an incredibly lucrative job if you are good at it.
To get started, head over and read How to Become a Virtual Assistant with No Experience. It will help to get you on your way!
You can also learn to become a VA through this course from 10K VA. Kayla Sloan built a virtual assistant business where she's makes over $10K a month in income. This course teaches you how you can do it.
Web Design
Again, with the growth of the online business world, there is more need than ever for web designers. Because a lot of us online business professionals know nothing about it!
Web design is literally what it sounds like – the design of webpages on the internet. Most websites need a designer of some sort to get their website looking nice and operating as it is supposed to.
If you're technical and have a keen eye for design, you may want to learn more about becoming a web designer.
Photography
Photography is a pretty wide topic as there are a ton of different types of photography. I personally do food photography on my food blog, but am not really great at landscape photography. Choose one of these that interest you:
Food photography
Landscape photography
Wedding photography
Wildlife photography
People photography
Real estate photography
Product photography
I'm sure there are more as well, so if photography is something that interests you, it can be a great job.
Related: The Best Apps to Sell Photos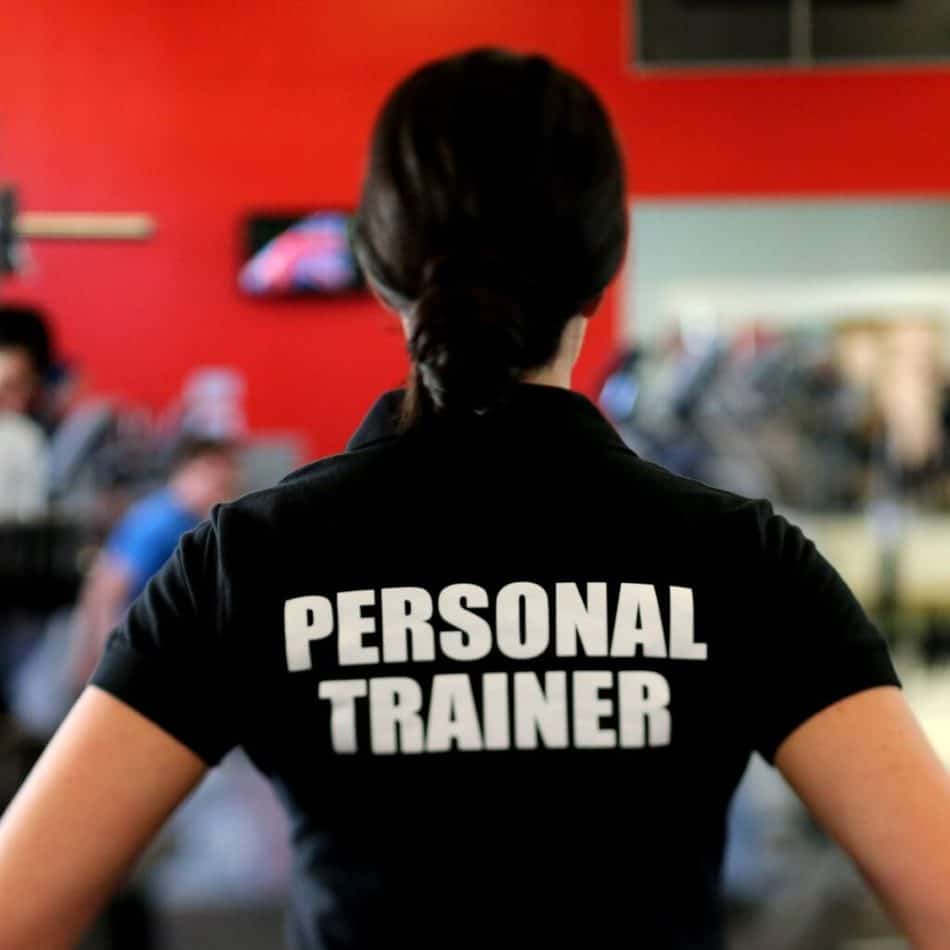 Fitness Instructor
Many years ago I had a personal trainer and it cost me a fortune. So I can tell you from personal experience this is an awesome job to make money if you enjoy fitness.
You will want to be certified as a personal trainer to get started. Then it's just a matter of marketing and working to get clients. Overhead is low and you get to do something you enjoy!
Dog Walker/Pet Sitter
There are some professional dog walkers out there that make a full time income doing it. It doesn't take much skill at all to walk dogs.
So if you're a fan of those furry friends, this is a great job where you get to be around animals and be outside in the fresh air.
You can start your own business, or join a program like Rover to learn how to dog walk and get clients.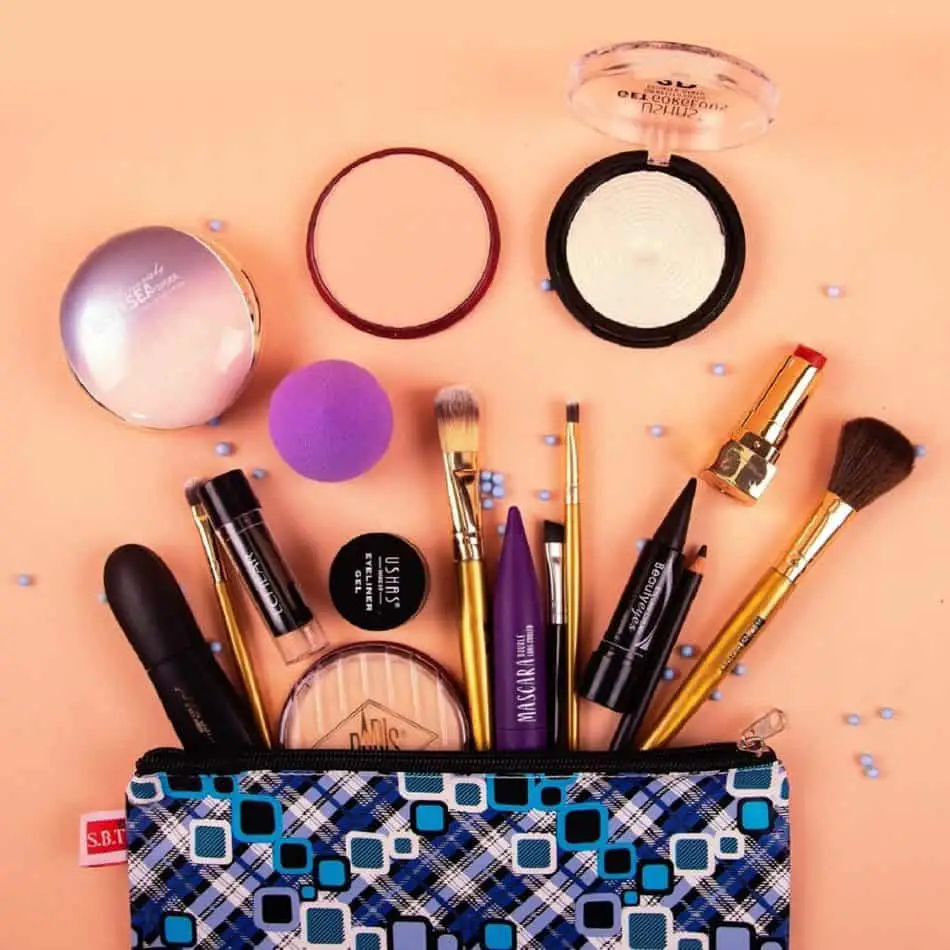 Makeup Artist
There are always people looking for makeup artists for events like weddings and parties. If you're good, you could become a regular makeup artist for TV or movies as well.
This is an area where it does take time to hone your skills and get good. But once you are, you can be in great demand.
Event Planner
I have a friend who works as an event planner and absolutely loves her job and makes a great salary. An event planner does just that – plans events.
In addition to events, they would be responsible for organizing parties, meetings, weddings, etc. It can be pretty in depth, depending on the type of event.
But if you enjoy planning events, this can be an amazing job, and it requires really no training. Just experience. The more experience you have, the more jobs you will get.
Proofreader
These freelance proofreading jobs are a great way to make a side income or even a full time job! Becoming an online proofreader is easy to do, and you can start doing it with no experience.
As a proofreader, you are responsible for reviewing the final draft of a written project – this could be anything from a blog post or eBook to a product listing or online course.
If this is something you are interested in, check out these 10 legitimate freelance proofreading jobs.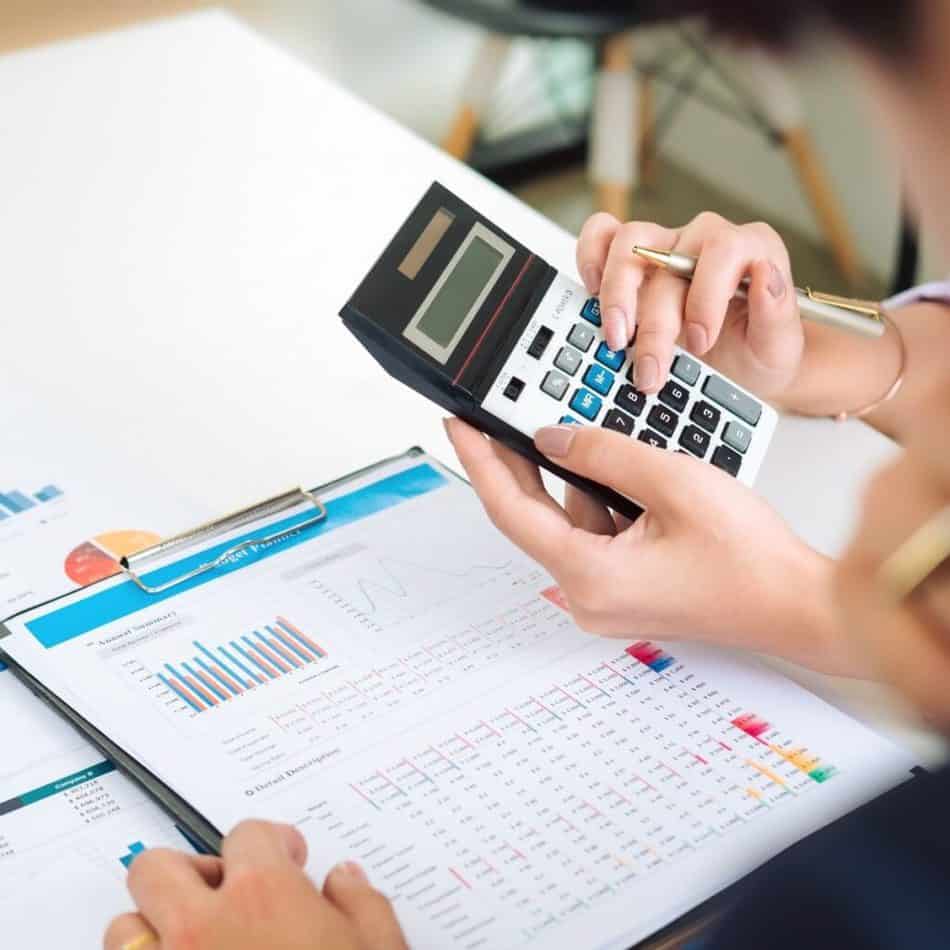 Bookkeeper
Being a bookkeeper allows you the freedom and flexibility to work virtually. It can be an incredibly lucrative job and/or business to start.
To be a bookkeeper, you must be incredibly detailed oriented and enjoy working with numbers and data. This is a job you can work on the side to make some extra money, or jump into it full time.
If you're interested in starting a bookkeeping business, this bookkeeping training program is a great place to start!
Transcriptionist
Transcription is basically listening to an audio or video recording and putting it into writing in an accurate way, free of typos.
You should to be able to type quickly and accurately to do this successfully.
Transcription is also a job that can be done 100% from home. Check out this list of the best online transcription jobs for beginners to get started.
Amazon Seller
Back in the day, if you wanted to sell a product, you had find a place to market it, get customers, etc. etc.
But with Amazon, you have a customer base already. So your product can be listed directly for sale on Amazon.
You'll still need ot take steps to get your product to show up on top in search and such, but it is an awesome way to sell your product.
Amazon will even store and ship your products from their own warehouse, making the whole process much easier for you.
Learn how to become a seller on Amazon.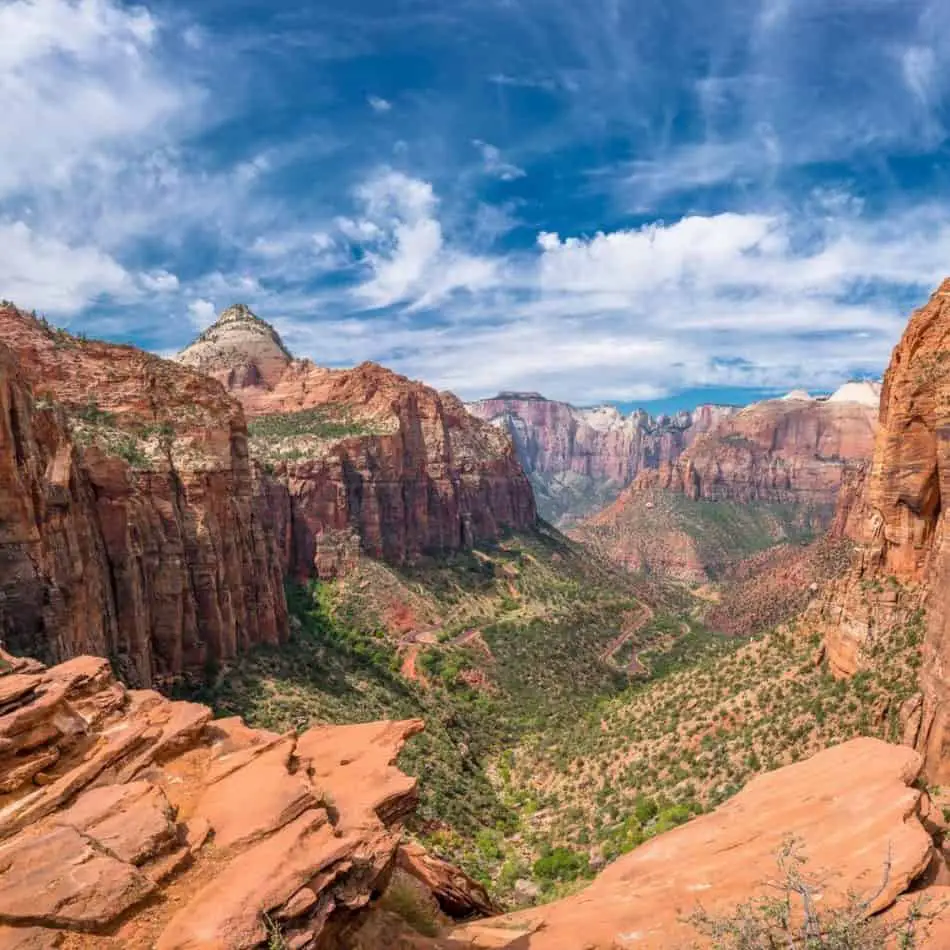 National Park Jobs
I brought this up to my boyfriend and he immediately got excited about the idea of making a living working at one of our beautiful national parks.
What an awesome opportunity to make money while being out in the open air and beauty! You do have to apply for one of these jobs through the federal government.
YouTuber
There are a lot of people who have made a lot of money making YouTube videos. If you don't mind being in front of the camera and have something interesting that you're passionate about – get you a YouTube channel and start!
You won't make money in the beginning, but once you gain a following, companies may start to reach out for sponsorships opportunities.
Gamer
Are you a video game aficionado? Getting a job testing video games could be a dream job from some people.
Quick Money Making Ideas
Sometimes you're not looking for an actual job, just some ways you can make a few extra bucks quickly. Or ways to make cash in between jobs.
Filling out Surveys
If you need some extra money, filling out surveys online is a great way to make some extra money. Some of the following companies are my favorite for making quick money:
Now, you're not going to get rich this way, but it's a great way to make an extra few bucks while you're watching TV at night.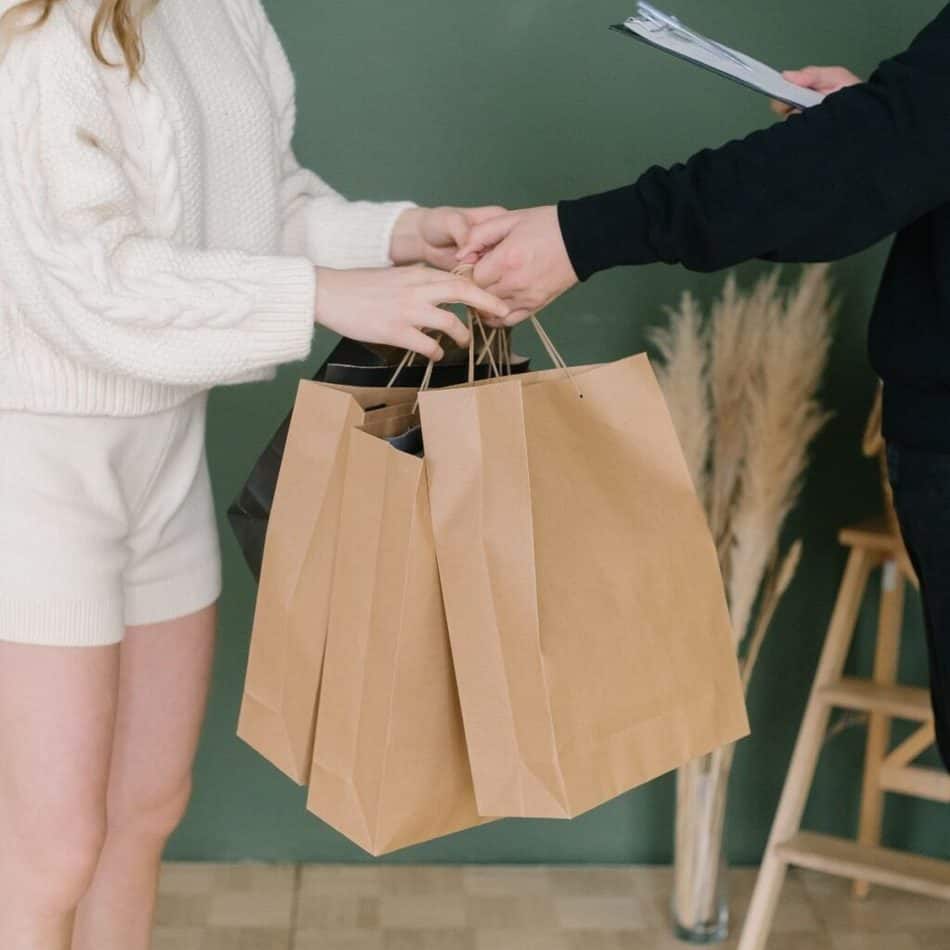 Deliver Food
Delivering food has become more and more popular in the last few years. Whether delivering groceries or takeout, you can definitely make some extra cash delivering food in your off time.
Mow Lawns
You'll have to fight this out with Johnny down the street, but if he hasn't cornered the market, mowing lawns, or any kind of landscaping, can put some extra cash in your pocket.
Babysit
Babysitting is an amazing way to make extra money. Especially if you enjoy children.
Childcare is extremely expensive, and it is difficult for parents to find good, reliable, childcare. You can actually make very good money with this.
In Conclusion
There are a ton of jobs that don't suck. If your current job is soul-sucking, there is no reason you can't find a new job, or even career.
There are so many options, and even some amazing options to make some extra cash so you can start saving more and more to get to that financial freedom number!
Do you love your job? Comment below and let us know what you do!